How to Create a Party Theme That Children Will Love: Ideas and Inspiration
Are you looking for a fun and exciting way to make your kid's birthday party one they will never forget? It can be hard to develop imaginative themes that adults and children can enjoy, but it is possible! With just a few thoughtful details, you can create a unique atmosphere that everyone presents will be sure to love. Here are some inspiring tips on how to get creative with your next kids' party theme so you can pull off an amazing event everyone involved will remember fondly. Read on for ideas and inspirational examples of great themes perfect for any child-friendly occasion!
Brainstorm a theme around a book or movie your child loves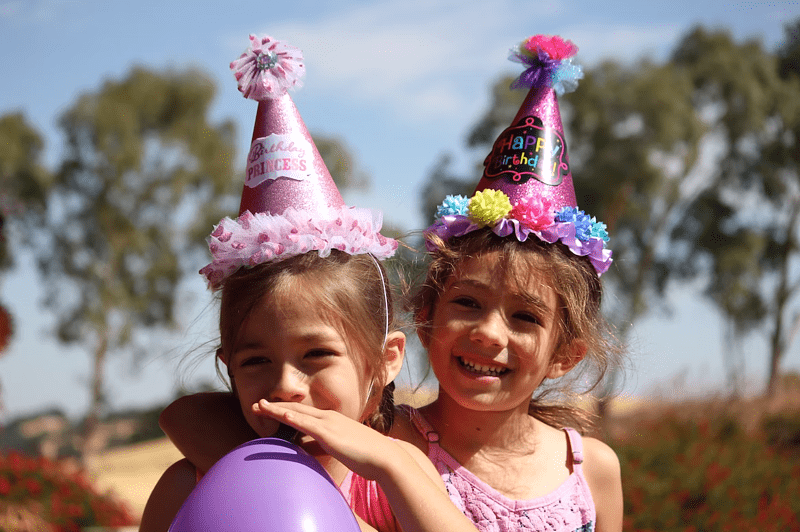 Choosing a theme for a book or movie your child loves can be a fun and exciting activity. Start by considering some key elements of the story, such as the setting, characters, and plot. Perhaps your child enjoys a story with a strong message about friendship or perseverance. Alternatively, they may be drawn to stories that take place in a particular time period or location. There are endless possibilities for themes, so try brainstorming different ideas together and see what resonates with your child. Once you have a theme in mind, you can explore it further through discussions, activities, and even creating your own stories that explore similar themes. Also, having a theme in mind allows you and your child to select kids party venues where the themes stand out best. With your help, your child can develop a deeper appreciation for the books and movies they love while learning valuable lessons along the way.
Invitations That Match the Theme
Planning a party for children can be a lot of fun, but it can also be overwhelming when it comes to choosing a theme that will capture their attention. However, once you have decided on a theme, it's important to make sure that all aspects of the party match it, including the invitations. By getting creative with your design and wording, you can make your party invitations stand out and give your guests a taste of what to expect at the party. Whether it's a superhero party or a fairy tale theme, take the time to think outside the box and create invitations that will make children excited to attend. With a little bit of effort, you can create a party theme that kids will love and remember for years to come.
Decorations to Transform the Space
If you want to throw a party that will make children go wild with excitement, you need to focus on creating a fun and engaging theme. The right decorations can transform even the plainest and most ordinary space into a magical wonderland that kids will love. Balloons and streamers are always a hit and can be used to add a pop of colour to the room. Wall hangings, such as posters or banners, can help to tie the theme together and create a cohesive atmosphere. Don't be afraid to get creative with your decorations – maybe you could add themed props or costumes to really bring the party to life. When it comes to creating a party theme that children will love, the possibilities are endless!
Activities for Fun and Entertainment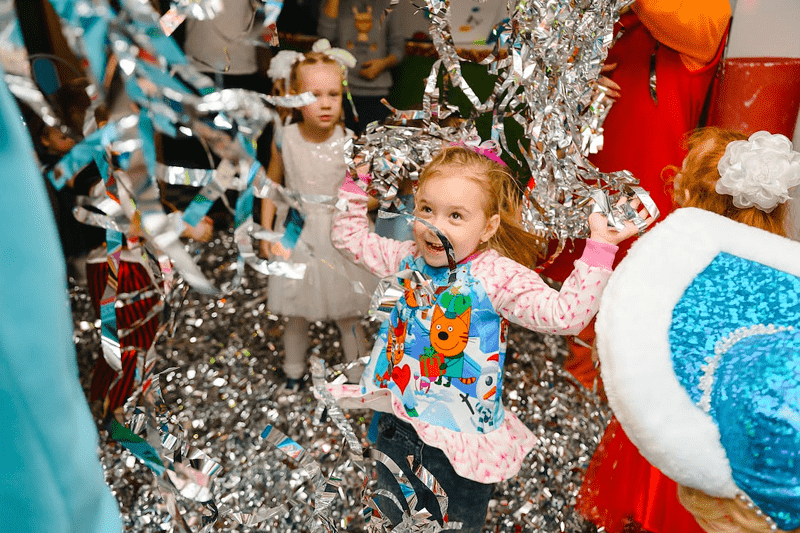 Throwing a party for your children can be a fun and exciting event, but it can also be stressful to make sure that everything goes smoothly. One way to ensure a memorable and enjoyable party is to create a theme that your children will love. Start by brainstorming ideas with your child, considering their favourite hobbies, games, or characters. Once you have a theme in mind, you can plan decorations, snacks, games, and activities that fit the theme. For example, a superhero-themed party might include a costume contest, pin the mask on the hero game, superhero crafts, and a superhero cake. With a bit of creativity and planning, you can create a party that your child and their friends will love and remember for years to come.
Food Options that Kids Will Love
Planning a party for your little ones can be stressful, especially when it comes to the menu. But don't worry; we've got you covered with some easy recipes for delicious treats that kids will love! From bite-sized pizza rolls to mini mac and cheese cups, these recipes are sure to satisfy even the pickiest eaters. And to add some extra fun to the party, how about creating a theme that children will love? Whether it's a superhero party or a princess extravaganza, incorporating the theme into the food can make it all the more exciting for the little ones. Just remember to keep it simple and easy to eat so the kids can focus on having a great time!
Favours for Guests to Take Home
Planning a party can be both exciting and challenging, especially if you want to make sure your guests remember it for a long time. When it comes to throwing a children's party, selecting a theme that kids will love is crucial. Once you have decided on a theme, you can then start thinking about the favours you will give away to guests. Rather than sticking to traditional goody bags, you can get creative with your favours by tying them into the party theme. For example, if you're having a pirate-themed party, you could give guests eye patches or mini treasure chests filled with goodies. By incorporating party favours that tie in with the theme, you can not only show your appreciation to your guests but also make the party more memorable for them.
A successful party for children is about creating an atmosphere of fun, with enough activities and decorations to keep them entertained. It's important to create an invitation that matches the theme, plan out decorations carefully, provide plenty of entertaining activities, offer food options they'll love, remember favour bags to send guests off with something special, and above all else, make sure everyone is having a good time! By following these steps, your child will go from daydreaming of their perfect party to having it become a reality. Whether you're aiming for a Halloween spookfest or something a bit more whimsical– get creative and have fun!