How eCommerce Helps Expand African Fashion
Africa's e-commerce industry is on the rise as most have already adopted the use of digital devices. The country has the second-largest youth population in the world which has played a pivotal role in the adoption, growth, and expansion of e-commerce in Africa. Furthermore, a system of widespread internet connections, and the availability of digital payments have paved the way for African fashion to hit a global stage. The African clothing and footwear market is expanding at an exponential pace, providing opportunities for authentic African fashion to expand its boundaries. Let's read on to explore how e-commerce has helped African fashion grow its boundaries across borders and help introduce it to the world. 
African Diaspora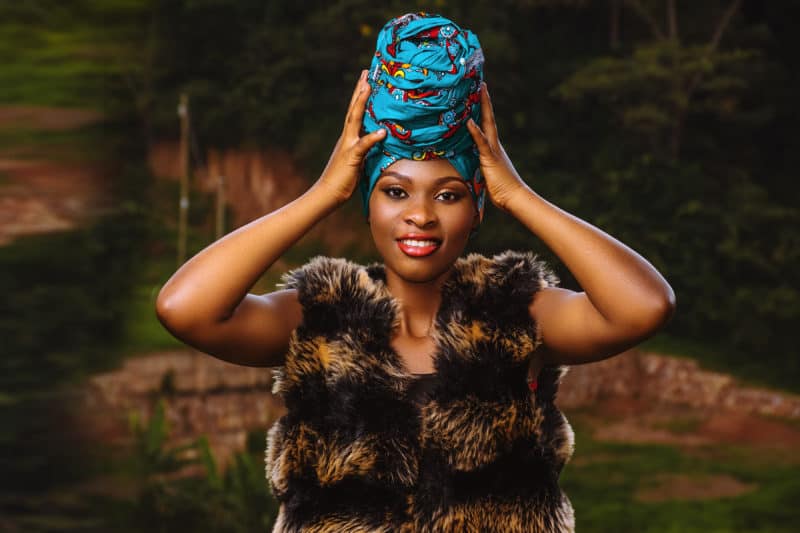 With the expansion of e-commerce, more African brands are getting the right exposure in the right market. The African diaspora across the globe has increased the demand for clothing that represents their culture and heritage. This increased demand is fulfilled through the availability of e-commerce websites and platforms that ultimately leads to the growth of the fashion industry. 
Online Websites
Online clothing brands are increasing in number and that is made possible through the seamless integration of e-commerce into our everyday consumption routines. These platforms can grow into massive online marketplaces capable of catering to multiple countries if the right strategy is implemented. Experts suggest making a minimalistic website and utilizing the best e-commerce practices to boost sales by many folds. 
Expanding African Fashion
Running a retail business in Africa comes with a lot of problems, especially for aspiring clothing brands who have just stepped into the market. Besides creating a local customer base, e-commerce websites and stores have helped African fashion to expand to a global scale. Many clothing brands, including Melaninful, are working on growing their awareness and expertise from customer reviews as they help them gain insight, and better facilitate product shipping for more reliability. Without the presence of an effective e-commerce infrastructure, reaching a worldwide audience and managing these resource-intensive hurdles can turn out to be nearly impossible for African fashion designers and clothing lines. 
Social Media Platforms
One of the most effective e-commerce strategies is the use of popular social media platforms to target the relevant audience and improve sales of the clothing brand. A variety of options are available when it comes to selling products on social media. You can go for ad marketing campaigns offered by the platforms themselves to identify potential customers that can convert to leads and result in improving sales. Other options include hiring digital marketing experts to manage your social media accounts or going with a personalized approach and connecting with customers through engaging content for improved outcomes. 
E-commerce Marketplaces
Worldwide online clothing marketplaces make it possible for different African fashion brands to ship their products all over the globe. According to statistics, the African fashion industry has grown by over 20 billion dollars and is expected to double in the coming years. This massive boost is only made possible by the presence of a viable e-commerce infrastructure. On the other hand, the local clothing industry is also growing exponentially, allowing businesses to have enough resources that can be channelled to promote their business globally. Furthermore, fashion retailers in Africa are focusing more than ever to connect with buyers who completely understand how the local markets in Africa operate. Working on this process makes shopping and handling of goods easier and more cost-effective. 
Trade Policies
The African government has played a crucial role in boosting the eCommerce industry by implementing free-trade policies that allow new online businesses to expand their digital footprint without caring too much about trading taxes and relevant fees implemented by the relevant authorities. Several government-supported subsidies are also available for online clothes stores and fashion designers who provide unique designs and focus on outsourcing raw materials from the local market. This lenient approach of the government to promoting online marketplaces has provided the e-commerce sector with a boost in sales and has made African fashion accessible to everyone. 
Multiple attempts to build a feasible eCommerce infrastructure have failed in the past. However, amid the recent COVID-19 pandemic, major clothing enterprises within Africa have seen a spike in their sales since more people are now opting for online shopping from the comfort of their couch. With so much happening in the African fashion industry, the relationship between buyers and sellers is of utmost importance. Africa has people who strive hard and are determined to make their dreams come true. It's still a long way to grow for the African fashion industry; but with more partnerships and collaborations, the clothing industry in Africa is bound to expand and make its mark, not only within Africa but globally as well.