Here's Why Rome is the Perfect Travel Destination
Italy's capital city, Rome, is a well-liked vacation spot with many attractions. Indeed, Rome is a bustling city that is alive with history. There are ruins from the Roman era, structures and fountains from the Middle Ages and the Renaissance, fantastic museums, and lovely squares. The city is a working museum that chronicles history from the Roman era to the present. It also has great nightlife, excellent restaurants, and cafés. Once in the city, it looks like you are entering a new world replete with elegance, intrigue, and historic architectural landmarks. Yet, these are just some of the aspects of this remarkable city.
In that sense, we give you a quick list of why Rome is the perfect travel destination!
It is a cultural centre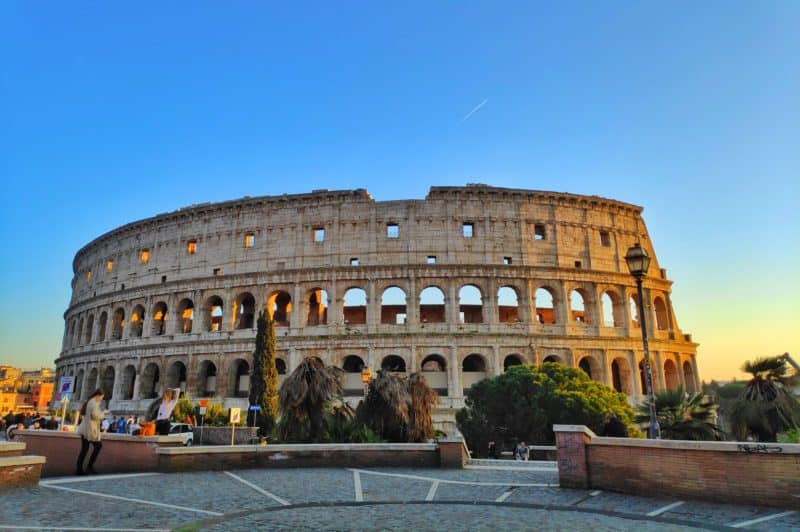 The Vatican Museums, which are already on the bucket lists of most visitors to Rome, are a jewel of culture and art. The Vatican Museums are the most popular institutions in Italy. The Sistine Chapel, Raphael's Rooms, the Map Gallery, and a staggering number of ancient Roman statues are just a few attractions that draw many visitors. Beautiful frescoes, sculptures, and paintings may be seen here. To put it simply, it is the fusion of art and religion.
It's an artistic centre
Another feature that marks Rome is certainly art. For example, the Borghese Art Gallery is a beautiful, artistic, and opulent location where you can watch artistic pieces with awe. Is it sufficient to point out that tourists can view Roman sculptures, mosaics, and paintings by Caravaggio, Raphael, and many others? You will see why this museum is regarded as one of the most prestigious art galleries in the world when we mention that these works of art are situated in the exquisitely adorned rooms of the house, which are just amazing. Likewise, the incredible collection at the National Gallery of Modern Art in Rome will no doubt wow you. Quite simply, this is the ideal location for every art-lover should visit!
It is home to the most well-known monuments on Earth
The Colosseum, the biggest amphitheatre ever constructed, symbolises Rome. It is something that shouldn't be missed, and it has a capacity of around 70,000 spectators. An incredible old structure where you can only partially view and imagine what gladiator battles would have looked like. However, there are always lengthy lines, which sometimes tarnish the experience. Nevertheless, did you know that you can see Ancient Rome and the Colosseum at night with private access and no lines? Get ready to be stunned and take in the Colosseum night tour ticket. The city's famous landmarks are lit at night, adding to its mystic beauty. You'll have a fantastic experience thanks to it.
A history frozen in time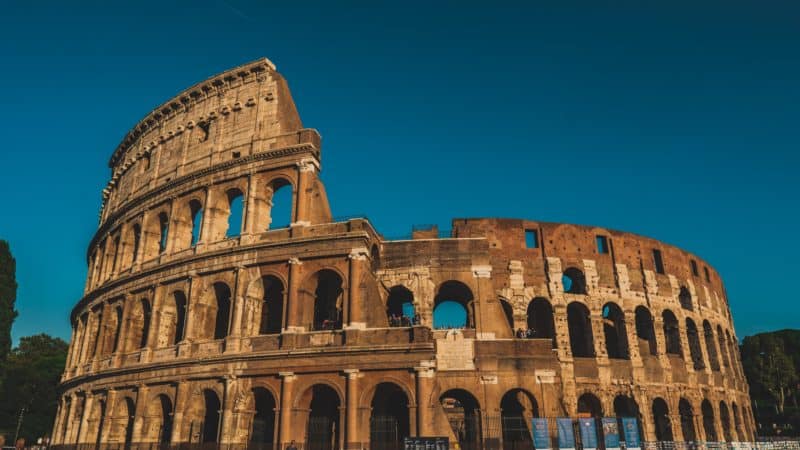 Rome is indeed like a time capsule. It abounds with many historical monuments capturing the spirit of the bygone ages and their peoples. This way, by just entering the city of Rome, you will be mesmerized by the ancient fountains, cathedrals, and theatres that emanate with the spirit of antiquity. For this reason, Rome is a widely popular and visited city that leaves everyone in awe.
On the other hand, the spirit of history is captured not only in beautiful buildings and architecture but also in the language. For example, Latin, the forefather of all Romance languages, is still spoken in the Vatican as an ecclesiastical language. Be sure to visit the Vatican once you're in Rome and hear this magnificent language spoken during liturgy! In sum, this city is perfect for you if you are an avid lover of history and old age.
Great cuisine
Besides great history, architecture, culture, and art, Rome is also a culinary city with a huge selection of traditional foods. They are all good and reminiscent of Roman tradition, so we urge you to try them all. Therefore, don't miss the chance to sample the classic spaghetti carbonara and the delicious Roman pizza!
Rome is a remarkable city that has been able to hold onto the memories of more than 2,600 years. It was adorned at the time with magnificent buildings and lengthy history. This city's structure and tourist destination have a fascinating and distinctive history that precedes its construction. All this makes it a perfect destination for you!