The Ultimate Guide to Sleeping Comfortably in a Tent
With schools across the nation preparing to close their doors for the Summer holidays, many people (us included) will be preparing for a Summer of adventure outdoors with a spot of tent camping.
Since 'Covid' more people have taken up camping as a means of getting away from it all; at least you don't have to worry about being turned away at the airport thanks to a lack of staff. But there's one thing that can take a little bit of getting used to on the next camping trip, and that's sleeping comfortably in a tent and taking the right clothes.
Well, we have been going camping as a family for nearly 15 years, so we know a thing or two and lots of options about how to do it right – because if there's one thing I need to enjoy my holiday, it's a good night's sleep. Are you ready? Let's get started!
Coleman Blackout Bedrooms are the Best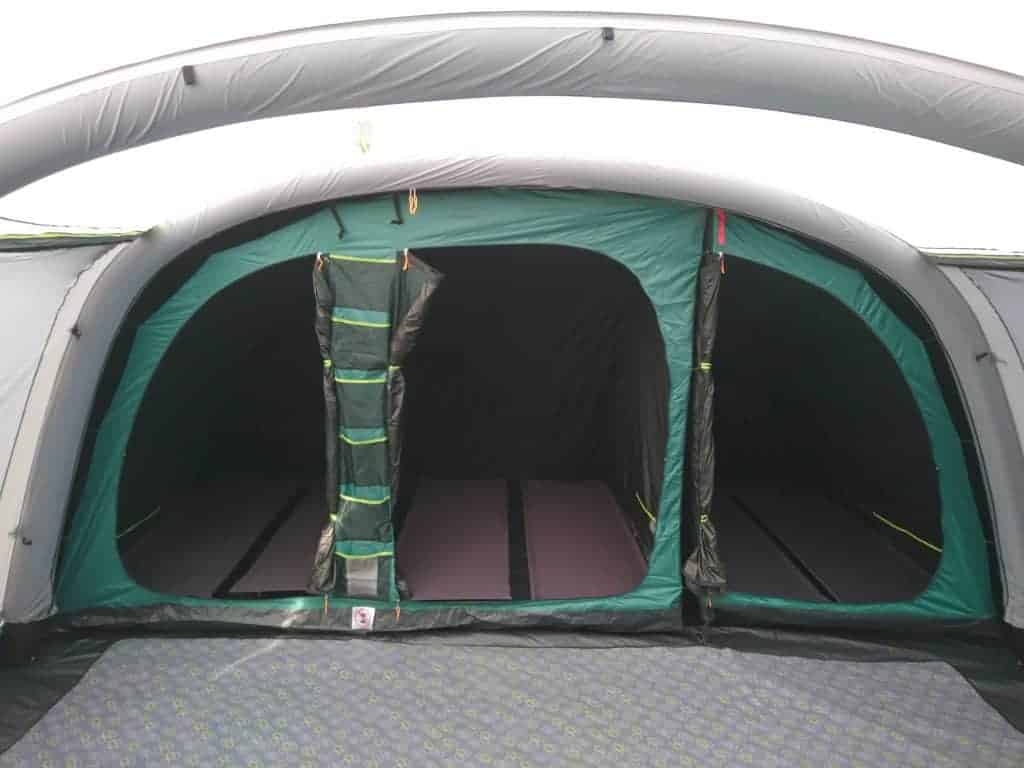 Some people look at camping through rose-tinted glasses and think it will be lovely to wake up with the sun in the morning listening to the sounds of nature. In reality, if you have children and you don't have blackout bedrooms, then you'll struggle to get them to sleep at night and then they will wake up ridiculously early because 'it's light' and because the hot morning sun makes them uncomfortable in their sleeping bags. It doesn't get the day off to a great start.
We were first introduced to Blackout Bedroom tents with our Coleman tents, and believe me, once you have a Coleman Blackout Bedroom, you will not want anything but the best; they have been a game changer for us. It's no surprise that they have won awards for their bedrooms because they have revolutionised sleep on our camping holidays. We have looked at some of their competitors at the Camping, Caravan and Motorhome Show, but despite being sold as 'blackout', I'm afraid they haven't quite hit the nail on the head.
The last time we were at Cornbury Festival, we made friends with the family in the tent next door. Over the course of the weekend, chat turned to tents as it often does. They looked in our tent, we looked at their shiny new tent, and they could not believe the difference in our blackout tents – theirs was 'darkish', and ours was a true blackout. Unfortunately, they left feeling slightly deflated by their purchase. Do your research well before parting with your cash.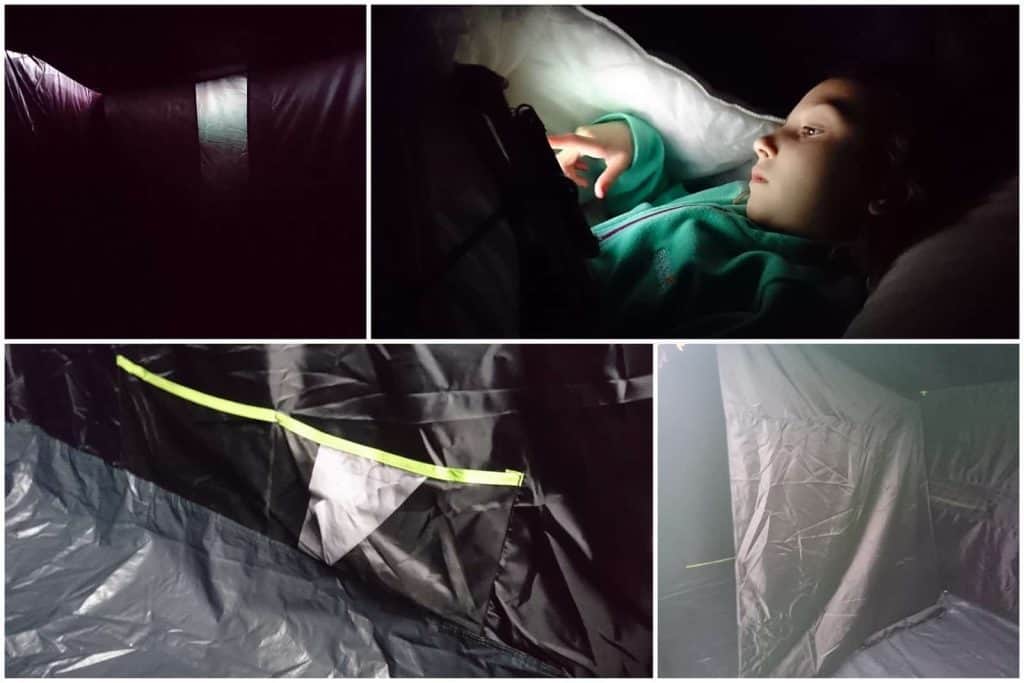 Coleman Blackout Bedrooms block out 99% of daylight from the sleeping area of the tent – even on the sunniest of days! Not only that but in the heat of the sun, it keeps the interior cooler, and in the cold, it keeps the interior warmer than outdoors, so it really is a win-win situation.
They have a huge range of Blackout Bedroom tents available, ranging from smaller adventure tents like the Kobuk Valley 3, which Will uses, to festival tents like the Octagon, 4-man, 5-man, and 6-man tents, through to my absolute favourite tent in the world, the Coleman Weathermaster 8XL – it really is the tent of dreams. They have tents with poles or air tents, so there really is something for everyone.
Sleeping Bags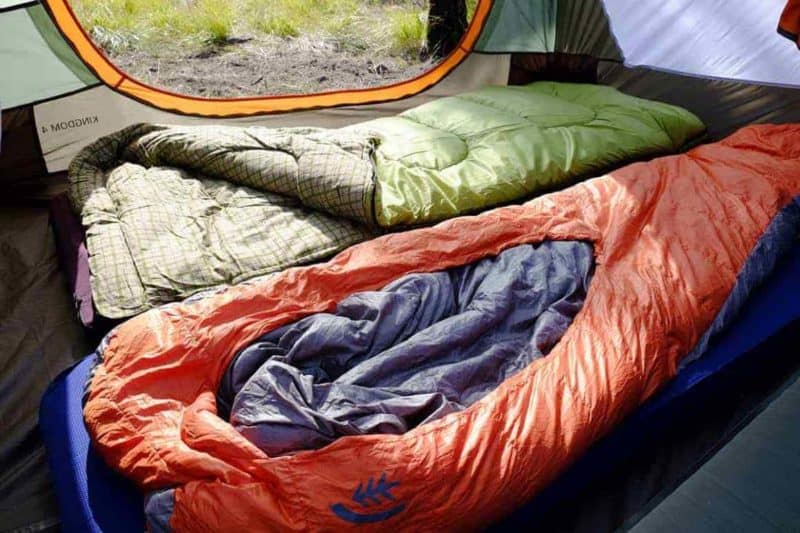 The next biggest purchase needs to be your sleeping bag because there's nothing worse than waking up in the middle of the night freezing cold. There are different styles of sleeping bags, and they have different pros and cons. I prefer a Mummy Sleeping Bag – not because I am a Mummy but because they tend to be warmer. Hubby prefers the extra space in the rectangular sleeping bags because he feels he doesn't have much space in Mummy bags and can't move his legs. I have learnt that with a Mummy sleeping bag, you tend to move 'with' the sleeping bag rather than 'in it'. You can also roll up the bottom of the sleeping bag if your feet don't reach the end. They work better when there is less space around you for air to circulate.
Camping sleeping bags are usually made of down or synthetic insulation and have a zipper or Velcro closure at the top. A mummy bag is a type of sleeping bag with a hood which covers your head and face (if you pull the strings tight). They are designed to keep you warm in cold weather by trapping warm air close to your body. You could also use a sleeping bag liner for an additional layer and to protect your sleeping bag from sweat.
My best advice here is to go for the best temperature rating of your sleeping bag you can afford, which will be suitable for the time of year you plan to camp according to their ratings:
Season Rating Use
Season
Season Rating
Use
Summer
Season 1
Summer Camping
Indoor Use
Season 2
UK Late Spring
Early Autumn
Winter
Season 1
Autumn/Winter
Mild-cold Nights
Without Frost
Season 2
Cold Winter Nights
Possible Frost/Snow
What to sleep on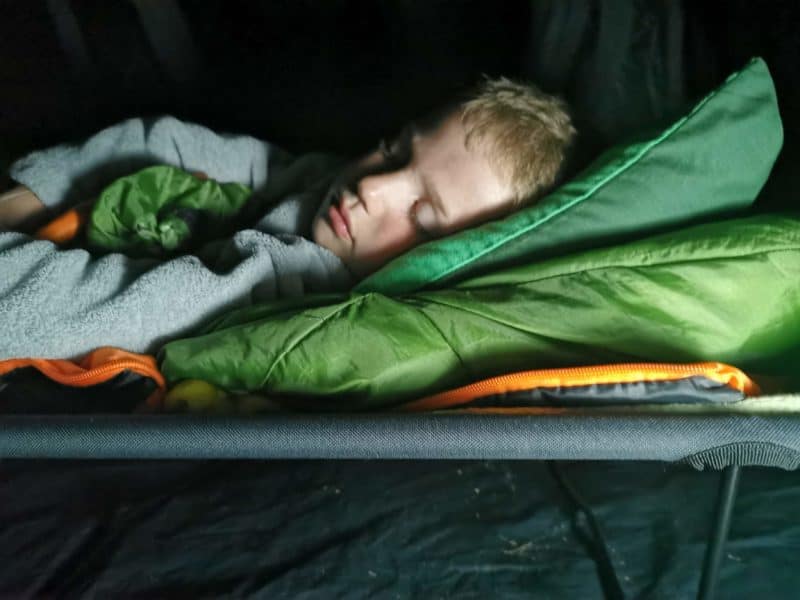 So this is where I am divided. I have woken up more times than I care to mention to find that my air mattress has gone down, yet it is, by far, the most comfortable way to sleep if you can find a good one. We bought the Coleman Extra Durable air bed two years ago on the recommendation of the staff at Go Outdoors and haven't looked back since. I always take my pillow from home when space allows if we are car camping but if you are short on space or hiking, then buy the best inflatable pillow you can afford.
Our other method has been camping beds which have the bonus of not deflating at night, BUT they can be narrow if you need to fit them all in the sleeping area of your tent (it's always a good idea to double-check your available width before making your purchase). We have also found that camping beds can be cold on chilly nights and a bit hard, so we have used a sleeping pad on them for comfort.
Lillie and Ollie have been camping on Duke of Edinburgh and with Scouts, only using a camping mat and a camping pillow and have both said they were more than comfortable. It wasn't even a self-inflating mat, just a simple yoga mat. I guess if you do enough activities then at the end of a long day you will sleep anywhere because you are so tired and not camping on hard ground.
Top Tip: To protect yourself from the cold ground and keep warm, place a foil blanket (only about £4) underneath your sleeping bag to reflect your warmth back up to you.
Sleeping Gear
When it comes to choosing your nightwear, you need to pack the right clothes for sleep. Cotton will be soft, but if it gets wet (with sweat), then you'll get cold quickly, go for base layers made from polyester, nylon, silk or wool and extra layers of clothing over the top so that you can strip off if you get too warm and wear merino wool socks. If your feet are warm, it will help you to keep preserve precious body heat. Some people like to wear a hat in colder temperatures at night time, but I find this is a step too far for me, and I overheat.
If you are prone to struggling in cold conditions, then you can always use a hot water bottle to help you drift off to sleep and to keep your sleeping bag warm. It can be very comfortable when falling to sleep, just make sure the water isn't boiling, and you tighten the cap properly.
Choose your Camping Spot Wisely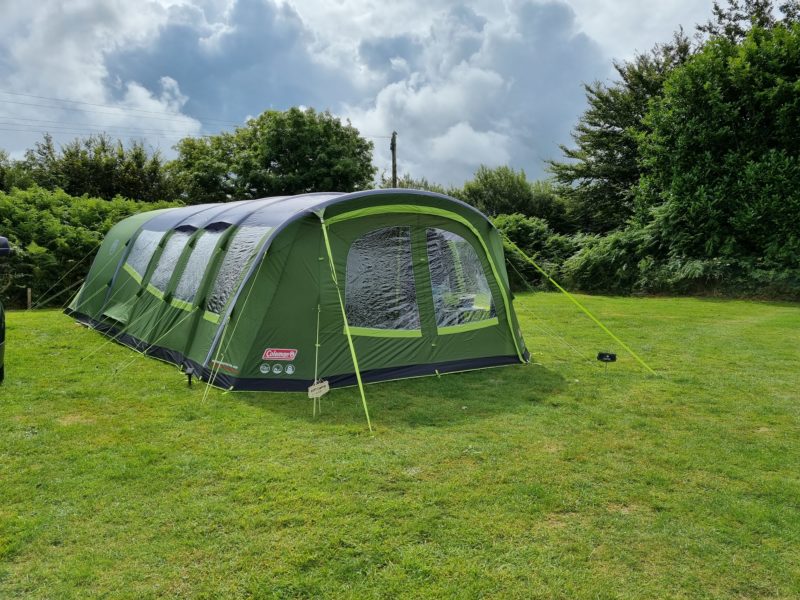 When we arrive at a campsite, we always have a walk around the site first to pick out the best spot. If you are in a wide-open area and the wind picks up, your tent will get blown around, and it could get very cold. We try to find the best place to pitch with bushes nearby to protect us from the wind, and then we park the van on the opposite side. Never underestimate the difference the right camping spot can make to the warmth of your tent.
You also need to find a pitch with the flat ground; otherwise, you will spend all night sliding down or rolling off your bed. If you can't find a flat space, pitch your tent so that your head is higher than your feet.
Cocoa and Cookies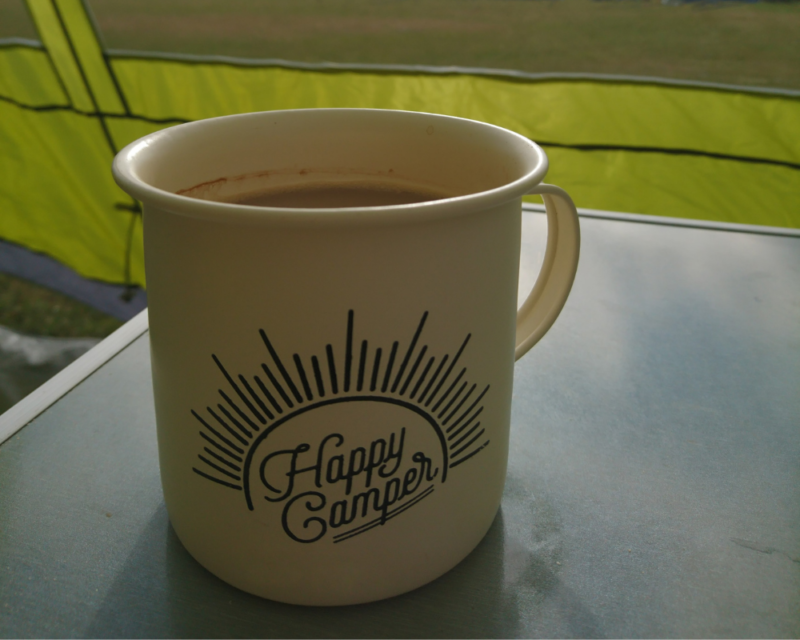 OK so maybe not cocoa and cookies exactly, but having a light snack and a warm drink is a great idea before you hit the sack will get your digestive system working, which helps to raise your body temperature enough for you to fall into a blissful sleep. I am not talking about a full meal here; you will struggle to sleep on a full stomach, just a little something.
Sweet Lullabies
If you are camping in the wild, then with any luck, the sounds of nature will lull you off to a sweet sleep, but if you are on a busy campsite, it can be quite tricky for you (or your children) to get to sleep. In this instance, we usually have a stereo on low, playing relaxing music or stories for the children to focus on. If you stand outside your tent, you shouldn't be able to hear it. When it comes to adults, I would recommend a good pair of earplugs to help you sleep easily.
Final Piece of Advice
I have heard people in the past complaining about how camping gear can be so expensive, and yes, it can be . . . to get set up. But once you have bought your equipment, it's yours. You don't have to buy new equipment every year (unless you want to), and so you're only paying for the cost of your pitch, travel and days out. My advice would be to buy the best you can afford when setting up, and if necessary, you can upgrade one or two items each year if you need to.
As a family, we tend to go away camping 8-9 times a year which we wouldn't be able to do with any other holiday. You don't even have to go miles away to enjoy a relaxing weekend break from daily life; look for campsites in your area and book yourself in for a night or two. We did this recently with a sight less than 5 miles from our home and had a lovely weekend because once you are there, you just relax.