#Giveaway: Project Mc 2 H2 0 Nail Science Lab
Full S.T.E.A.M ahead for Netflix' smartest heroines
Project Mc2 's geek-chic heroines are back for 2017 with a mission – to make sure tween girls (and boys) know that it's cool to be smart and love all things S.T.E.A.M (that's science, technology, engineering, art and maths).
Project Mc2 is a team of super-smart and seriously cool girls who use their love of science and spy skills to undertake missions for top-secret organisation, NOV8™ (that's "innovate"!). 2016 saw the launch of two new seasons of the Netflix original show, new products, and two exciting new characters – Devon D'Marco and Ember Evergreen.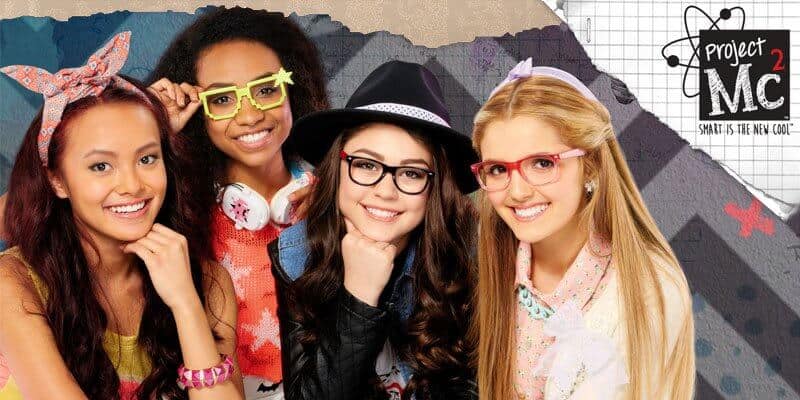 Spring 2017 will see the girls return with a host of exciting new S.T.E.A.M focused products as seen in the Netflix original show, with further products hitting shelves in Autumn. Plus, keep your eyes peeled for a super-secret bonus episode launching on Netflix in February!
Marian Davis, MGA Entertainment Marketing Manager, said: "Project Mc2 was launched to inspire the next generation to pursue their interest in S.T.E.A.M subjects. With a popular Netflix show and more exciting products aligned with S.T.E.A.M launching in Spring, we hope to continue encouraging young girls and boys that Smart really is the New Cool!"
WIN the Project Mc 2 H20 Nail Science Lab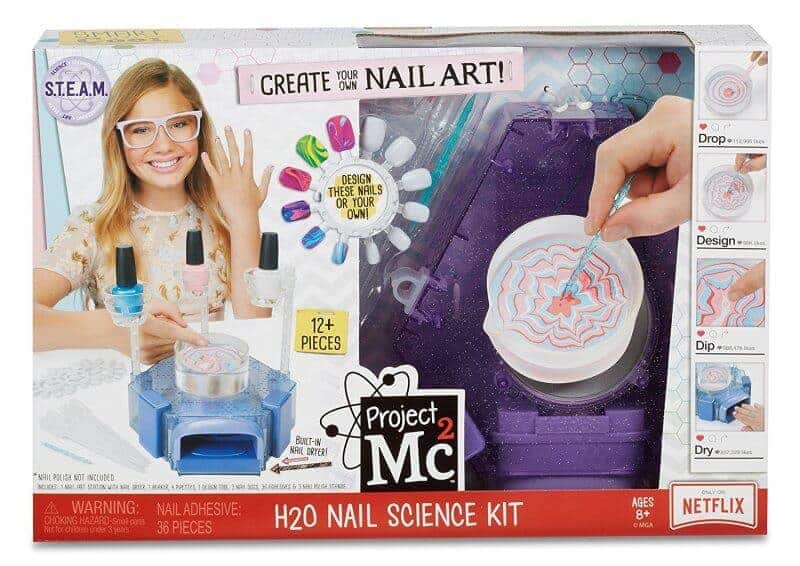 As seen in the Netflix original show, Adrienne Attoms' next mission is to use her cosmetic chemistry skills to formulate the perfect look for saving the world. Now you can perform this same cool S.T.E.A.M. experiment at home using just household ingredients. Create one-of-a-kind nail designs by using a scientific process called hydrographic printing to create amazing and unique marble designs! Apply directly on your own nails or provided press-on nails with any rainbow array of polishes from your beauty cabinet. Each set includes a multi-LED light up station with built-in nail dryer, three stands with holders for your nail polish, three discs with blank nails to design, adhesive stickers, four science pipettes, one design stick, and one clear beaker. Batteries and nail polishes are not included.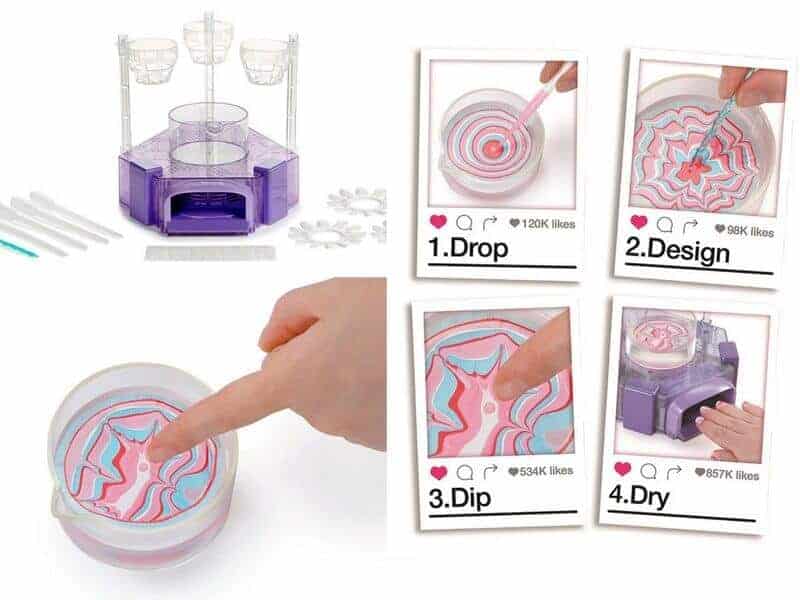 Other sets in the series include:
Crayon Makeup Science Kit
A.D.I.S.N Journal
Ultimate Spy Bag
Project Mc 2 H20 Nail Science Lab

Buy Project Mc 2 at all good toy retailers
Watch Project Mc 2 on Netflix – with exclusive content on AwesomenessTV and Dreamworks TV Play games and find out more at www.projectmc2.com
Follow on Facebook (Project Mc2 UK), Twitter (@ProjectMc2UK) and Instagram (Project_Mc2UK)