Give Your Woman A Gift Of Luxury With Leather Accessories
Giving gifts is an act of showing a token of appreciation, love, and affection to someone you admire. But when giving a gift to your woman, there are certain things you need to keep in mind. Most of all are her interests, choices, and preferences; choosing a personalized gift is the best and most thoughtful option among the rest.
Presenting something to your woman is about making her feel special and expressing genuine love, care, and appreciation toward her.
Is gifting leather accessories to your woman a good option?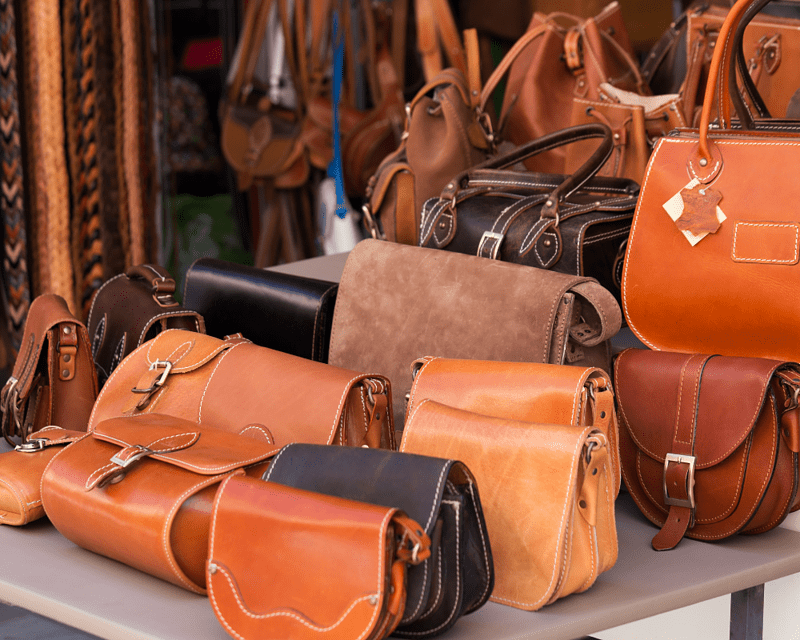 It`s marvellous to present leather accessories as gifts to your woman, but it always depends on the style she carries and what her preferences are when it comes to fashion. Some women are fond of style and some have longed for luxurious gifts, while others have different tastes. When selecting a gift, it is critical to examine her interests and what she needs.
By any chance, if you're unsure about what would make her happy, you can always consider her lifestyle, hobbies, and favourite colour and then choose the gifts accordingly.
Yes, leather accessories, on the other hand, are most likely the best present she will find as a thoughtful and meaningful gift. They are classy and stylish, and they appeal to every woman in their own unique sense. There is also a huge variety that will end up adding a charming accessory to her wardrobe.
Give your woman a gift of Luxury with Leather accessories
Leather accessories make an excellent present for any woman. There are several options available, such as wallets, purses, watches and handbags. They are timeless, durable, and premium and will last for many years to come. To gift classic and timeless leather bags to a special woman in your life you can shop from AC-Official which offers a vast variety of bags ranging from clutch bags to crossbody bags. They are long-lasting, and they get better with age, which makes them even more worthy of gifting to your women. They add incredible sophistication when carried with any outfit. 
Leather accessories are enduring and fashionable in all seasons. They never get outdated and add class to any woman's wardrobe. They go perfectly with every outfit on any occasion. To create a classic look, choose leather handbags or leather tote bags. To create a modern look, you could add leather belts and leather wallets to your outfit. If you want to create a sort of luxury look, then leather watches could be worthy options to add class to your outfits. However, gifting leather accessories to your woman always makes a perfect gift for her.
Leather Accessories For Women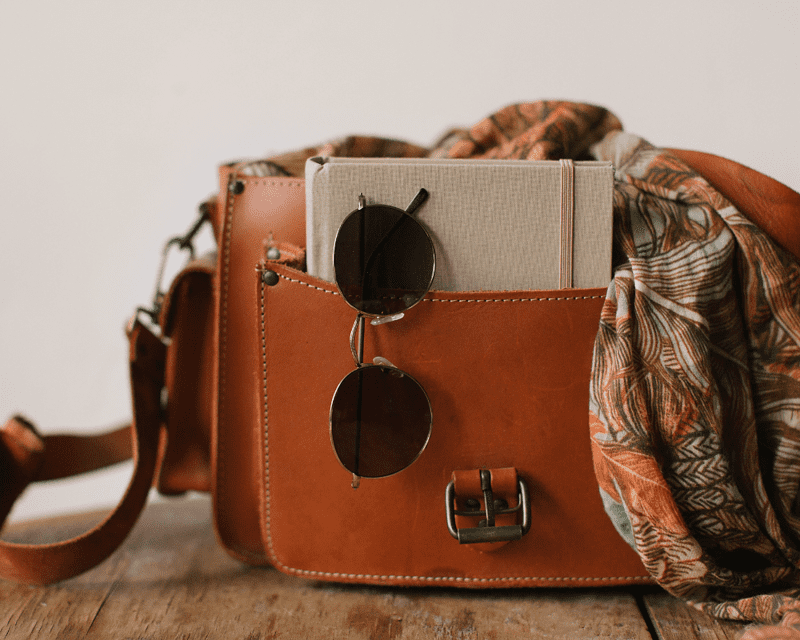 When it comes to choosing leather accessories as a luxury present for your woman, there is a wide range of items and a long list of varieties. Here are some great leather accessories for women that you may give her to make her feel cherished.
1. Leather Handbags
A Leather Handbag is a timeless, trendy, and durable accessory that can add glamour to any outfit you wear. It adds a touch of classiness to enhance your style. Leather handbags are made from high-quality leather, which makes them a trustworthy partner for years. They come in a variety of colours, sizes, and designs which makes them versatile for day-to-day functional use. They are the most reliable ones as they have enough space and come in different sizes so that you can carry them with you to work or the restaurant effortlessly. Women of any age group would love to have leather handbags as their present.
2. Leather Tote Bag
Leather Tote Bags are the best leather accessories in the market. They are large and attractive bags that may be carried to all places without hesitation. It can be taken to university, college, work, or any other place at any time. You can conveniently carry any documents and laptop to your destination so that you can study or report at any time. It saves you time while seeming elegant. A leather tote bag is an excellent present for women who value both style and functionality.
3. Women's Leather Wallets
Women's leather wallets are practical gifts that you can present to your woman. They are stylish leather accessories that are designed to hold money, credit cards, and other tiny essentials. It is made from premium-quality leather that is incredibly long-lasting. You can use it for years, and that shine won't fade away. Leather wallets are a chic accessory that adds charm to your attire and outfits. These wallets come in different sizes, styles, and colours, making them a bold statement for your woman.
4. Leather Jackets
A leather jacket is a classic and bold fashion entity that`s worth having. It adds class and beauty to your everyday style. They go best with every outfit, making your attire look stylish and fashionable. They are made from premium-quality leather that provides you with warmth and protection. They come in different styles, colours, and sizes, from bold and edgy to sleek and fitted. It could be the perfect addition to your woman's wardrobe.
Wrapping-Up
Leather accessories such as leather jackets, leather handbags, leather tote bags, leather wallets, etc., turn out to be the most thoughtful gifts for women. They are practical, versatile, long-lasting, stylish, and, most importantly, durable. They add beauty and class to your daily outfits and style. Always consider your woman's taste and style while choosing a leather accessory as a gift.