Geomag Gravity Mechanics Vertical Motor Review + Discount Code
Disclaimer: Albie received the Geomag Vertical Motor to review. All words, images and opinions are my own and may not be copied without my permission.
Geomag – a World of Invisible Forces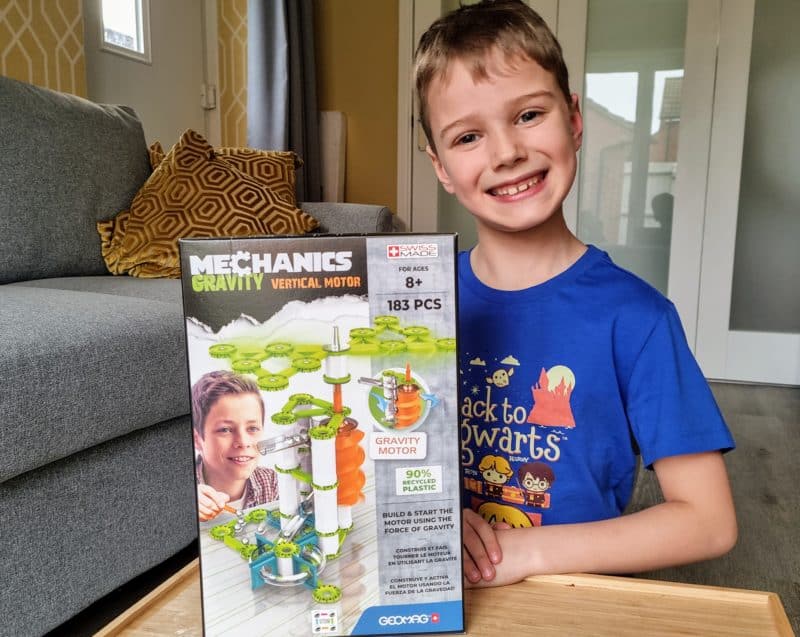 Every day, we are surrounded by invisible forces of nature. Geomag is a toy that can help children's creativity and understand these invisible forces and how they affect our lives.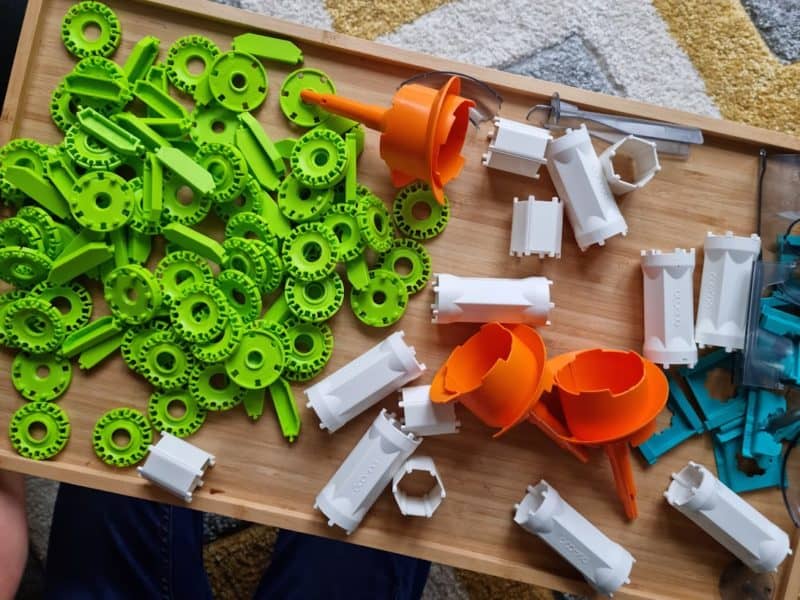 With this toy, children can build structures to create physical representations of things like gravity, the basics of magnetism, and friction. It's a great way for them to learn about these invisible forces without even realizing it! In the case of the purchase of multiple products, the more they play, the more they learn through their development of creativity.
Geomag Mechanics Gravity Vertical Motor
Albie has quite the collection of Geomag kits which have fuelled his creative approach to play for years. When he received the new product Vertical Motor from the Geomag Gravity Mechanics range, he was excited and couldn't wait to get stuck in. I think we could have a young engineer on our hands.
The kit comes with everything you need to be able to build the Vertical Motor and can be used in conjunction with other Geomag mechanical construction kits to extend builds and learn about the concepts of an interactive gravity motor to move the steel spheres through the motor and around your course. The Vertical Motor kit can be combined with the Elevator Circuit, but if you have a lot of Geomag, then the only limitation would be your imagination.
Children build electric motors by following the illustrated instructions in the booklet provided. Albie was a little confused, to begin with, but we realised it was because he was looking at the wrong part of the instructions to get started. Once I had shown him the right page, he could follow the instructions step by step and build the Vertical Motor from the ground up.
20% DISCOUNT CODE: SABINA20 at GeomagWorld.com
You can power the motor by turning the knob at the top, but Albie wanted to test the force of magnetism to see if he could rotate it with the powerful magnetic rods and the weight of the spheres. It is exactly this that I love about the geomag mechanics line and other Geomag products; it encourages them to experiment with their builds and question the science of magnetic construction.
The Geomag mechanical range uses mechanical elements that can rotate to trigger a chain reaction, including magnetic attraction and repulsion. There are always additional pieces of geomag supercolor panels, so you can, for your reasons, use your imagination to create without the limitations of the original project.
How Geomag are the Best STEM Toy for Kids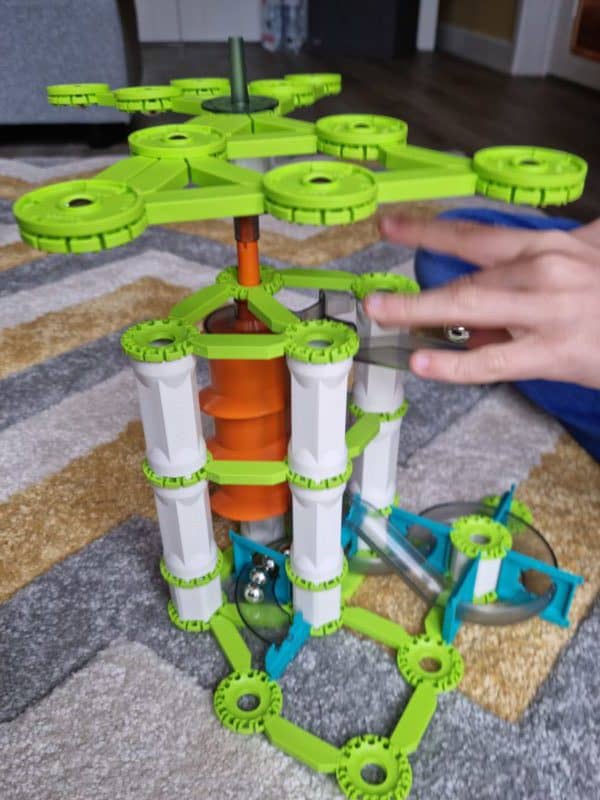 Geomag is one of the best STEM toys for kids' play possibilities because they provide a fun way for kids to learn about STEM concepts through imaginative play and develop fine motor skills using the small parts of high density foam and colorful shapes in the magnetic construction platform kits. The new design mechanical range is the perfect accompaniment to learning about the concepts of an interactive gravity moto, endless possibilities, and invisible forces of magnetism. Geomag's interactive, creative and educational toys allow children to explore science and technology, engineering and math concepts in a hands-on way. Geomag helps children develop skills in problem-solving, critical thinking, creativity and the laws of physics.
The Geomag company has been around since 1998. They have been providing high-quality toys that are a new kind of construction toy designed to foster new elements of learning through children's imagination and discovery and provide infinite creative possibilities for exploration with this pcs construction platform ever since.
Discount Code for Mummy Matters Readers
If you have an avid STEM enthusiast on your hands, grab a 20% discount at Geomag World and earn some serious brownie points this Christmas! Just enter the discount code when prompted.
SABINA20