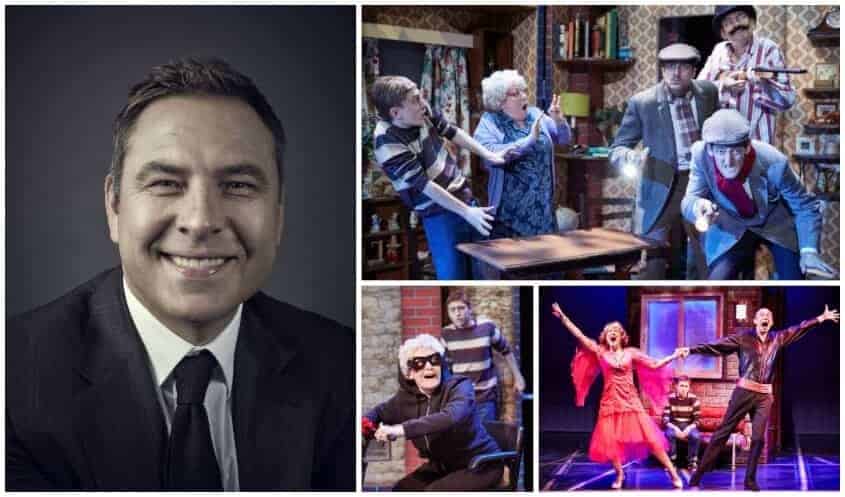 Gangsta Granny at Cambridge Arts Theatre
We were first introduced to the delights of Gangsta Granny a few years ago when Curly had begun reading David Walliams' books and would laugh out loud at each turn of the page. Gangsta Granny shot straight to the top of the children's book chart when it was released in 2011, well you've just got to love his humour. Curly has now read all of them and even has a signed copy of The Ratburger which I managed to get for him at a special launch evening I attended many moons ago.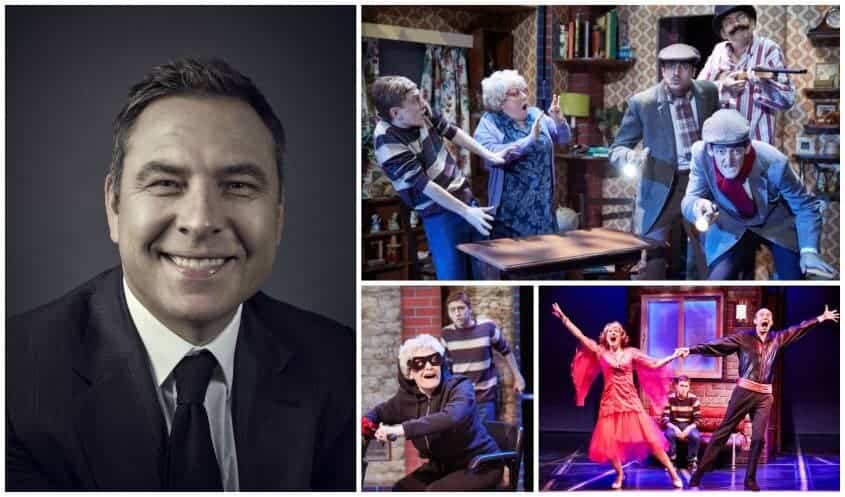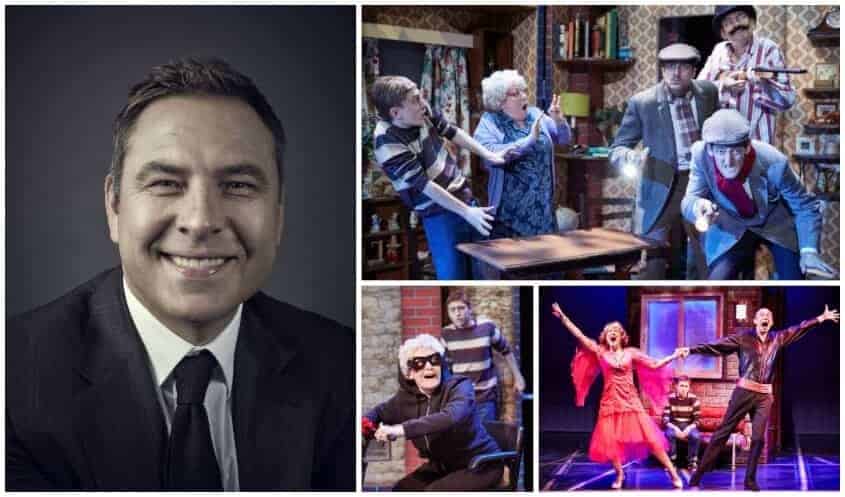 Little Bean has just started in Year 4 and so it's her turn to discover the hilarity of David Walliams as she will be studying Gangsta Granny in guided reading. She has already told me she can't wait because Curly has been telling her all about it.
When I started to look to put together an October Half-term activities post for the blog I spotted that Gangsta Granny would be showing at Cambridge Arts Theatre this week so last night, Daddy and I took Little Bean and Beanie Boy along to see it (Curly is at EuroDisney).
Getting There
This was our first visit to the Cambridge Arts Theatre and I'm pleased to say that we found it quite easily. Having looked on the website we found there were three large car parks within walking distance, we opted for the Grand Arcade which was a three minute walk.
The Theatre is tucked down St Edward's Passage just off Peas Hill and was signposted via a large board marked Box Office.
Cambridge Arts Theatre
The foyer to the theatre is very bright and modern with glass balustrades and marbled floors. There are wide staircases and a lift which takes you from the Ground Floor all the way to the top so everything is accessible to everyone.
We were seated in the rear stalls of the auditorium but still felt close enough to the stage to feel like you were a part of the performance. We attended with Little Bean and Beanie Boy who both struggled slightly to see everything once taller people were seated in front of them but we were able to get them booster cushions from the cloakroom which eased the situation for them.
Getting down with Gangsta Granny
When taking our seats the set was already in position and not hidden behind a curtain. The Beans were intrigued right away by what they could see, trying to work out what set pieces would be used for different rooms and spaces.
As it turned out the set was absolutely brilliant, the way it twisted and turned with its pull-out sections would have made George Clark's Amazing Spaces proud.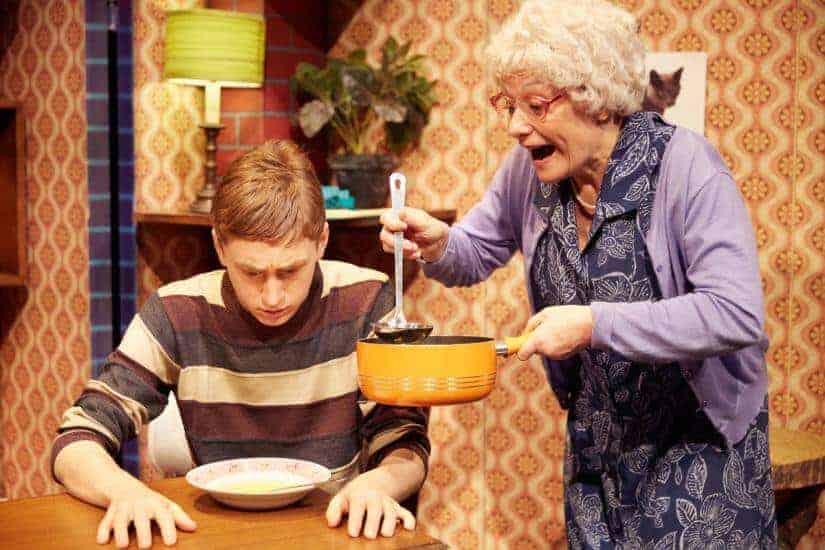 At the start of the show we meet Ben, played by Ashley Cousins, who has come to the realisation that it is Friday night which can only mean one thing . . . A sleepover at Granny's and he isn't happy. Ben thinks Granny is boooooring! And she makes him eat Cabbage soup, followed by Cabbage Pie and even Cabbage Cake. Poor Ben, its the same story week after week after week until one day he stumbles across something in Granny's biscuit tin and is intrigued by Granny's reading material. Perhaps Granny isn't so boring after all?
Ben sneaks out to see just what his Granny (played by Gilly Thompkins) gets up to when she thinks nobody is watching her and this is where their adventure begins, with many laughs and antics along the way.
Woven into the story are Ben's parents who share a love of ballroom dancing and in an effort to keep his parents off the scent of what he and Granny are up to, Ben tells them he has found their love of dancing too and they enter him into an Under 12's dance competition. The Beans loved this section since they are fans of Strictly, Flavio is hilarious and really gets the crowd laughing in their seats.
The story will have you laughing out loud with humour directed at all ages (it's not just for kids), dancing in your seats, possibly shedding a tear and make you reflect upon your own family too. Oh yes, and you'll never be able to watch the Queen's speech in the same way again. Pardon one!
Get your tickets now!
We saw the opening night performance of Gangsta Granny at Cambridge Arts Theatre so there's still plenty of opportunity for you to see it too. The show is on until Saturday 29th October with matinees each day. The Beans both commented on how much they had loved watching Gangsta Granny and there were plenty of smiling children leaving the theatre too so get your tickets now and treat the family to a show you will all love.