Fun with friends at Peterborough Cathedral Easter Trail
Just before the Easter holidays began I sat down with a cup of coffee amd looked through the Term Times magazine the Beans had brought home from school to see what activities were on in the area over the school holidays. One activity which stood out was an Easter trail at Peterborough Cathedral. I invited Karin, Ella and Sam to join us and we formulated a plan to go into Peterborough on the bus to make it more of an adventure for the children.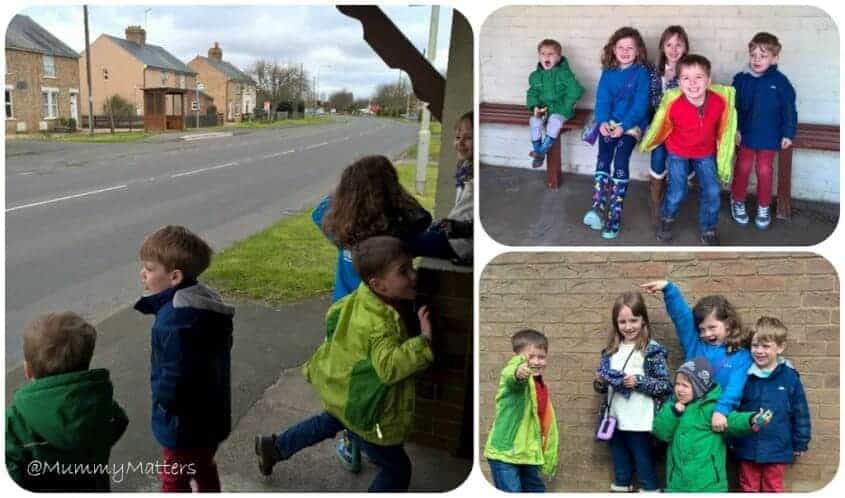 The bus was a great idea, it really got the day off to a fun start for the children. They were all really excited and buying a group saver ticket worked out at £8.60 for the 7 of us which was much cheaper than paying for two cars for the day in the car park.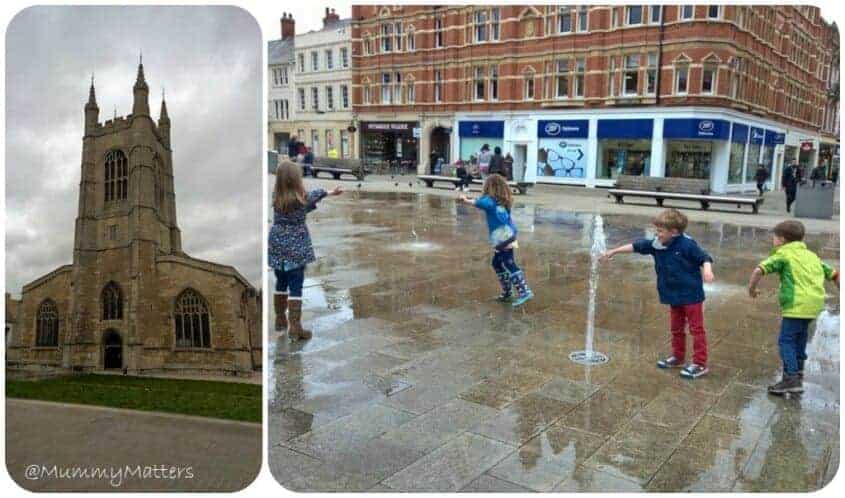 Our bus pulled into the station leaving us with enough time to have a meander through the City Centre allowing the children to let off steam before heading to the Cathedral. What is it with children and water??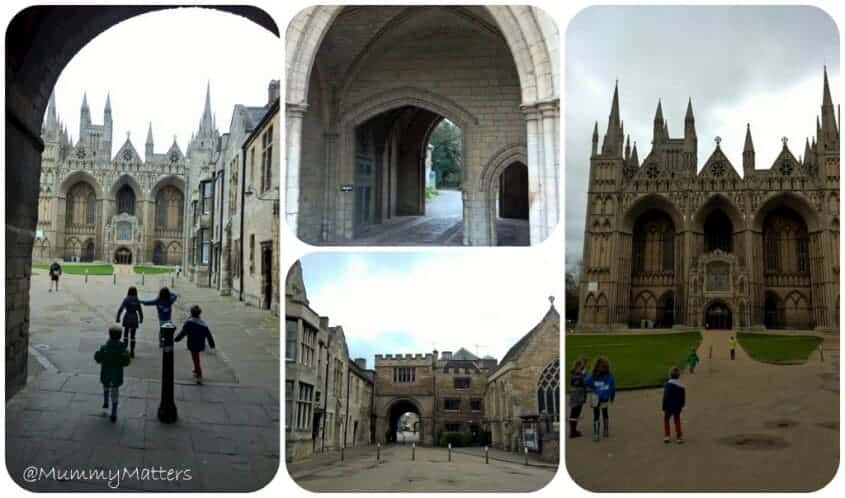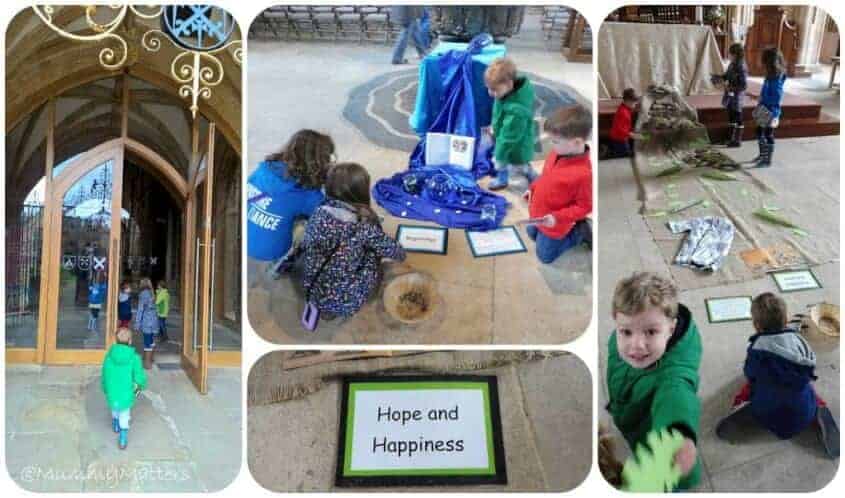 We arrived at the Cathedral at 11.30 ready to start the trail. We received a friendly welcome and an explanation of how to do the trail. It was a free activity with the option to do crafts at the end for just £3 per child. Each child was given a map of the Cathedral together with a small bag to help them complete the trail.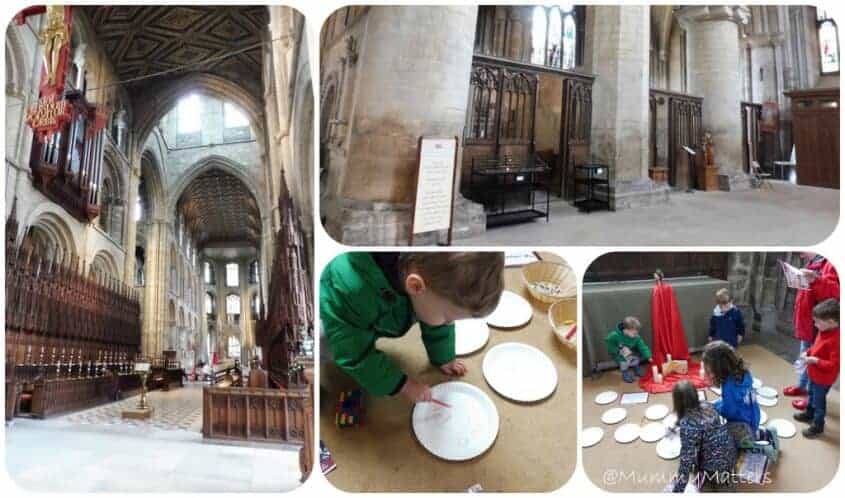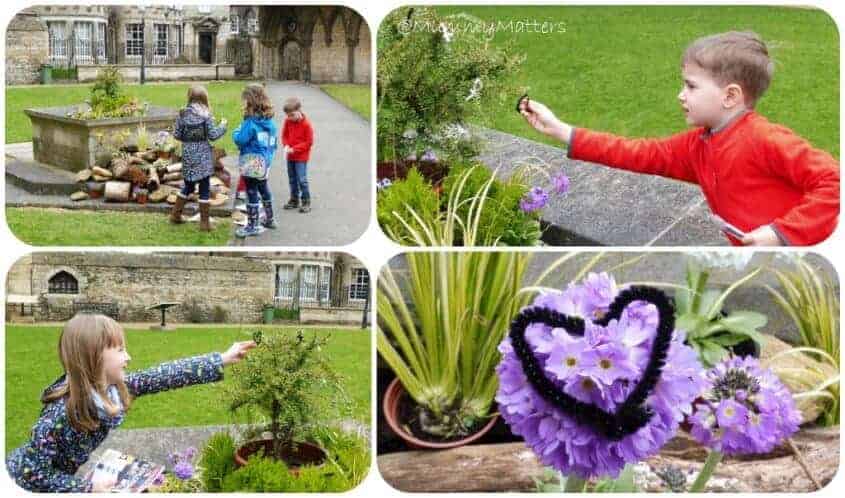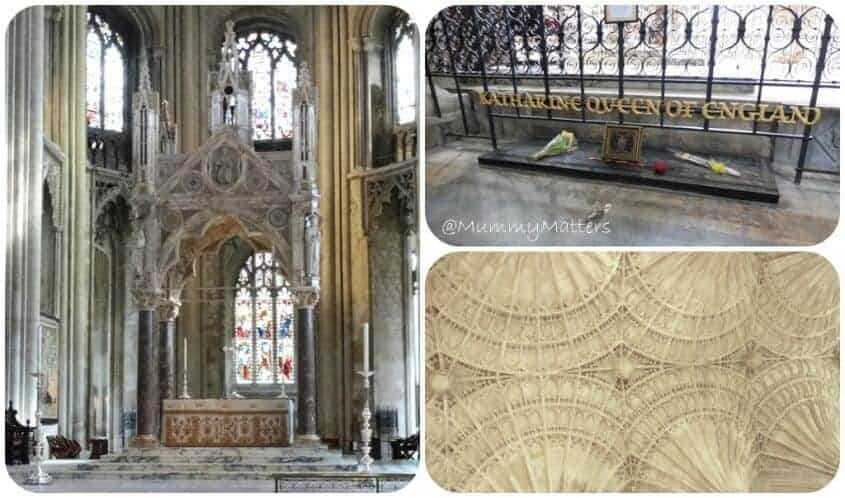 As we worked from station to station the children read about the true story of Easter amd were asked to think about different people: People who were important to them, people who were gone but not forgotten, people who were suffering. After completing each task they took a small bead and placed it in their bag. At the end they made their beads into a small cross for a wrist band or necklace.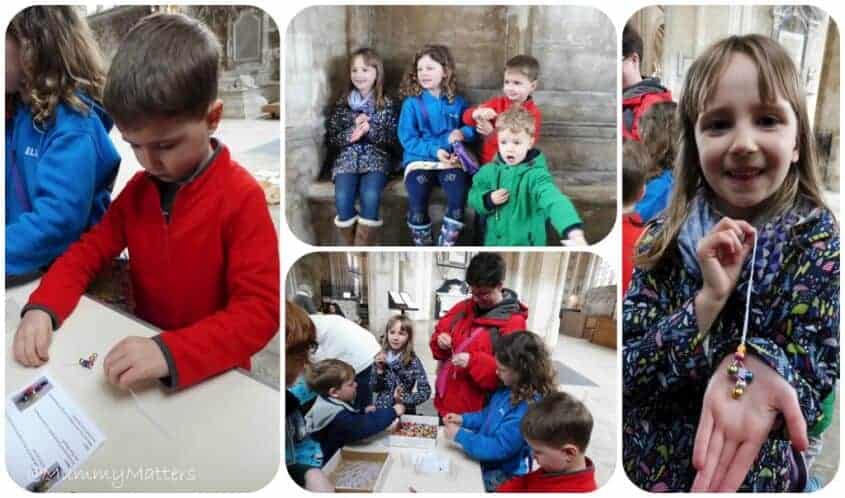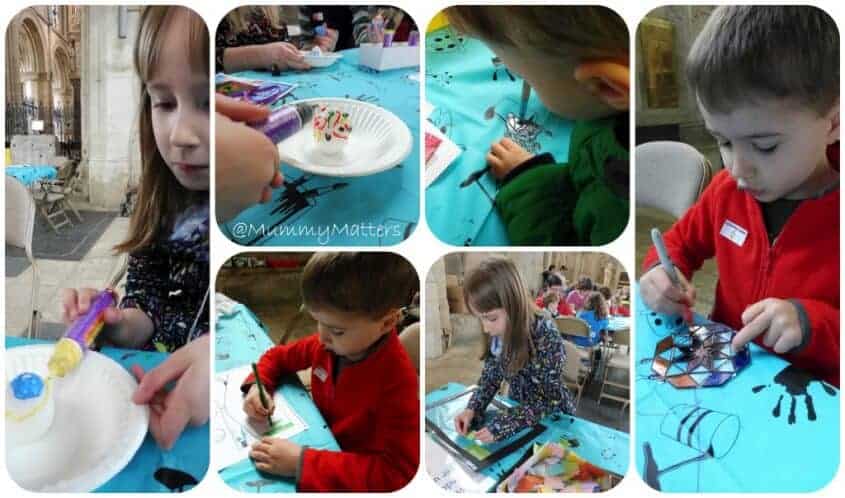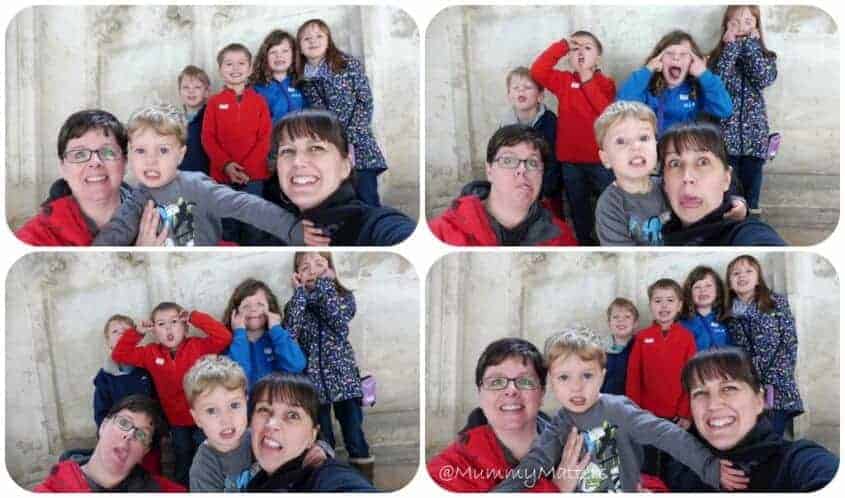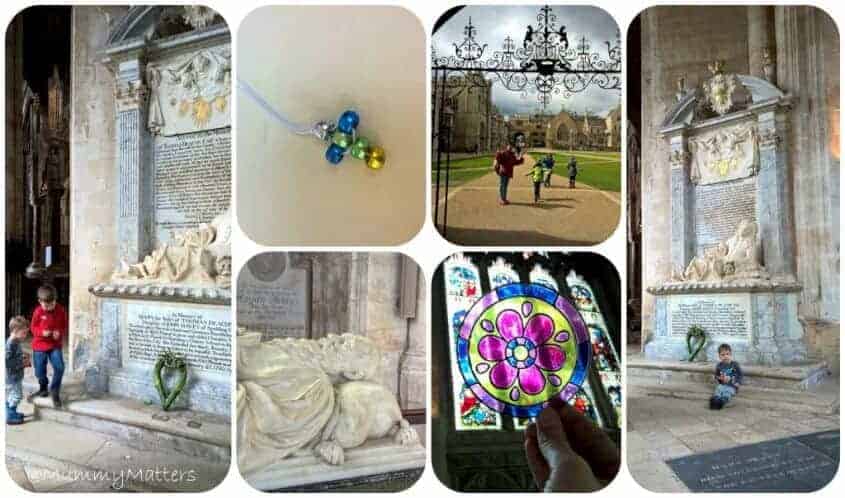 We paid the £3 per child for them to do crafts of which their were 4 fun activities. This was such great value for money. They made an Easter Candle, a stained glass window collage, an Easter garden and sun catchers. In total we probably spent a good couple of hours at the Cathedral. As well as doing the trail it gave us the opportunity to take in the beauty of the Cathedral and to talk about some of the monuments there. Jelly Bean wanted to know why this man's head was laying on a dog's bottom!!! I giggled and explained it was actually a pillow but I could see where he was coming from.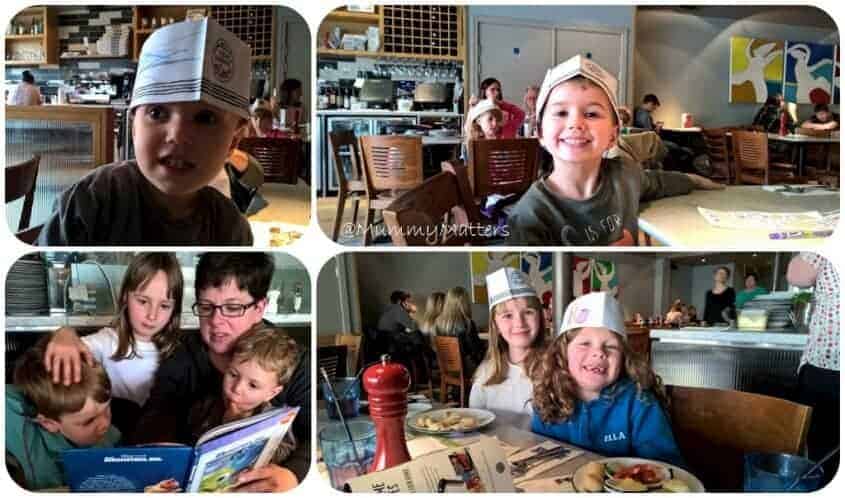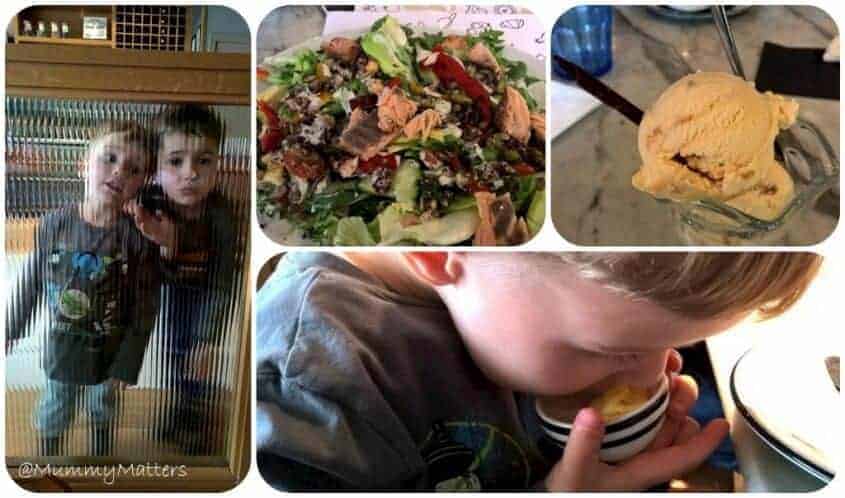 Afterwards we went to Pizza Express (our favourite) for a yummy lunch and to rest our weary feet before jumping back on the bus to come home.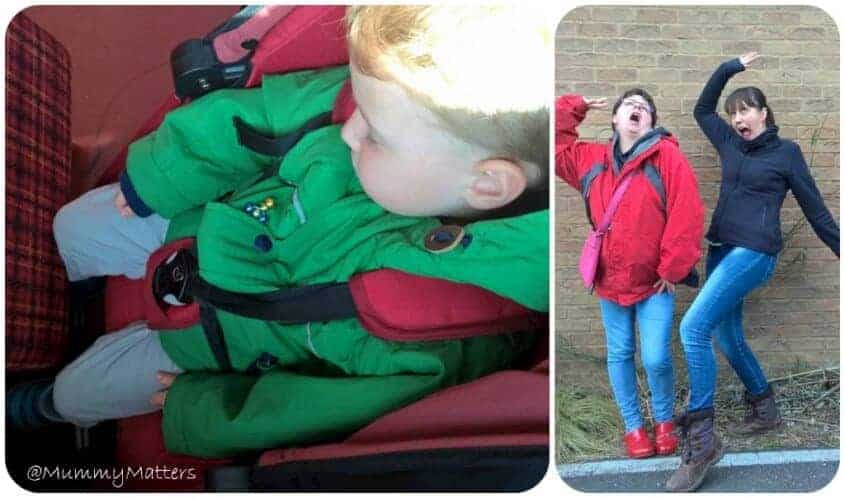 Poor Jelly Bean was so tired he fell asleep in his buggy just before we got on the bus amd woke when we were back at the car near Karin's house so was a little upset that he had missed the bus.
It was a really fun day out with friends and very tiring too.