Flexible Ductwork for Home: 5 Reasons to Go for It! 
Ductwork is ideal for home comfort, safety, cost reduction, and other needs; hence, you must select the ideal one for the house cautiously.
There are two common types of ductwork available in the market: metal and flexible. The former is mainly made of metallic sheets from galvanized steel, and the latter mainly consists of round wire coils, polymer, fibreglass insulation, and other flexible materials. The flexibility makes it one of the most popular and commonly adopted ductworks for home HVAC systems.
Flexible Ductwork for Home: 5 Reasons to Go for It!
They are ideal for current and modern homes committed to sustainability or homeowners wanting to replace their current ductwork. Besides its flexibility, there are many reasons to adopt flexible ductwork over other options. Here are some of them.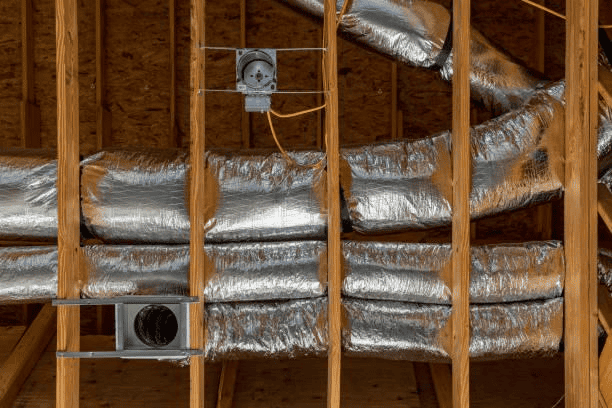 1. Noise and Environmental Impacts
One of the significant impacts of air conditioners is the noise produced by the running systems. Most air conditioning systems will likely transmit the sound throughout other systems.
Sometimes you need a quiet environment, especially at night, hence the reason to change the current air conditioning system with flex ducts.
Flex ducts have an additional layer that absorbs the sounds and prevents them from transmitting further to other areas in the house. They are relatively quiet due to the effective sound insulation systems, meaning you can always run the air conditioning system.
2. Flexibility
Installation can take a little longer to fit into rigid and smaller spaces hence the need for a system that can easily bend or be configured to fit into all the tiny places in the house. If you have rigid ductwork mainly made of metals or plastics, installation in such spaces can be challenging and damage the system.
With the flex duct, you can easily fit them in smaller spaces since they can effectively conform to different needs and directions to fit in the required location. Eventually, you can cool and heat all the areas in the house, boosting comfort in every indoor area.
Still, you need to be cautious when fitting the flex ducts in tiny spaces to avoid accidents, do not force the duct if it cannot fit space; instead, you can try in other areas closer.
3. Easy and Faster Installation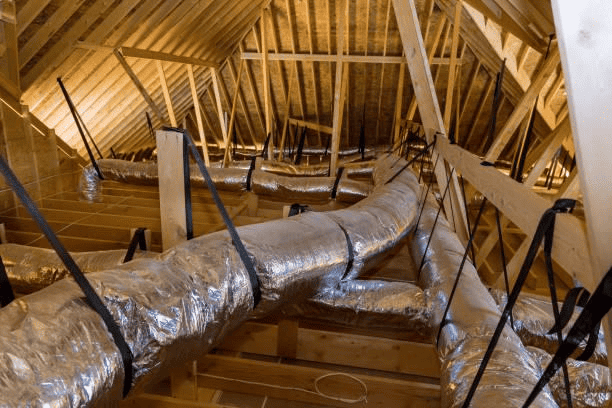 The first process when installing an air conditioning system is to create an installation map indicating all the routes the ducts will go through. For traditional ducts, you can be forced to change the routes in case of tiny spaces or limited room for manoeuvre. Other ducts can hardly fit into all the house framing dimensions; hence time-consuming and may require additional effort to create new routes
For flex ducts, it is much easier to create a route or path and stick to it since they can fit in all areas, saving installation time. Secondly, they are lightweight; hence the installation teams can easily carry them to any height and location without exhaustion.
In case of repairs, you can do it alone or contact a local HVAC expert to help. You only need one person to do the replacements and diagnose the entire system.
HVAC installation also requires other processes, such as fixing and sealing all the joints and seams. Sealing all the joints and seams on a metal system is time-consuming and requires additional resources.
4. Cost Implications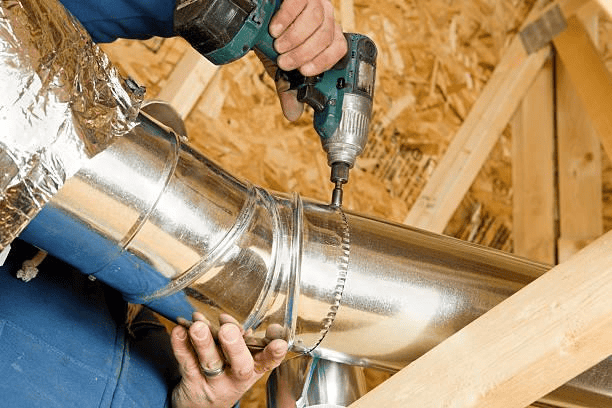 Fitting a new HVAC system can be expensive, mainly due to labor, product, and additional costs, such as creating newer routes. Using flex ducts will help you save on costs in different ways; they are relatively cheaper than other ducts since they are made of light materials.
Labor costs are low since you do not need many people for installation. Working with rigid ducts requires buying extra lengths since you cut various sections to make bends and fit in tiny locations.
Flex ducts need limited cutting, probably at the end of the line. You can bend a longer system through all the paths and tiny locations, minimizing wastage. This means you buy the required length, and all will be utilized. The remaining funds can be redirected to other HVAC systems or interior décor needs.
Metal ducts tend to be more expensive since you must purchase an additional outer layer of insulation. This makes the entire cost twice that of a flex duct with attached insulation. Since the insulation is already a part of the system, you do not have to spend any extra costs on insulation needs.
5. Long-term Benefits and Durability
Traditional metal ducts are vulnerable to accidents and frequent leaks. You can detect such leaks within a few years of installation, meaning you will replace the entire system or spend on frequent repairs in different sections.
As metal expands and contracts due to cooling and heating, it is susceptible to cracks. Once cracked, the fluids can leak past the insulation, and long-term effects can be detrimental. Equally, the joints and elbows may not be perfectly covered during the installation.
Flex ducts are relatively durable; you will hardly notice any leaks and can serve your needs longer before any initial repairs or replacements. Due to flexibility and lightweight, fixing all the joints is easier, and the materials can easily stick to the glue and tape. The perfect insulation and no leaks will help you retain more heat and fresh air in the house, boosting comfort and reducing utility costs.
Conclusion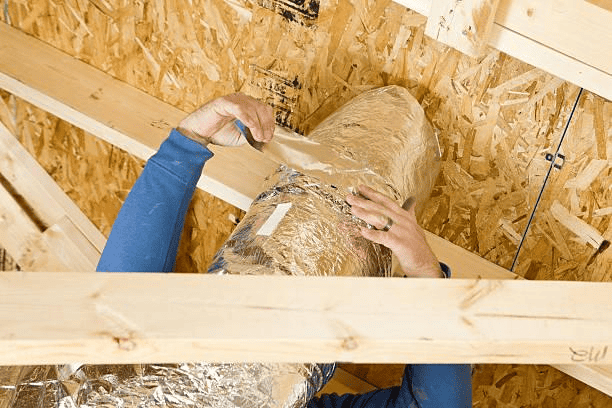 Flexible ducts are ideal for promoting sustainability, cost saving, and long-term heating and cooling needs. They are flexible, can fit into all the spaces in the house, and are made from different materials that can retain the heat longer.
Installing and repairing leaks can also be easier and simpler; due to their nature and benefits, you will hardly do the repairs.