Flattering for All Shapes: Why a Bodycon Dress is for Everybody
Are you tired of feeling self-conscious about your body shape? Look no further than the versatile and flattering bodycon dress! Despite its reputation as a wardrobe staple for only certain body types, a well-fitting bodycon dress can enhance and celebrate any figure. 
In this post, we'll explore what exactly a bodycon dress is, the styles available, how to style them to suit your unique look, and ultimately convince you that every woman deserves to feel confident in this timeless piece. So why wait? Let's dive into why the Bodycon dress is truly for everybody!
What is a Bodycon Dress?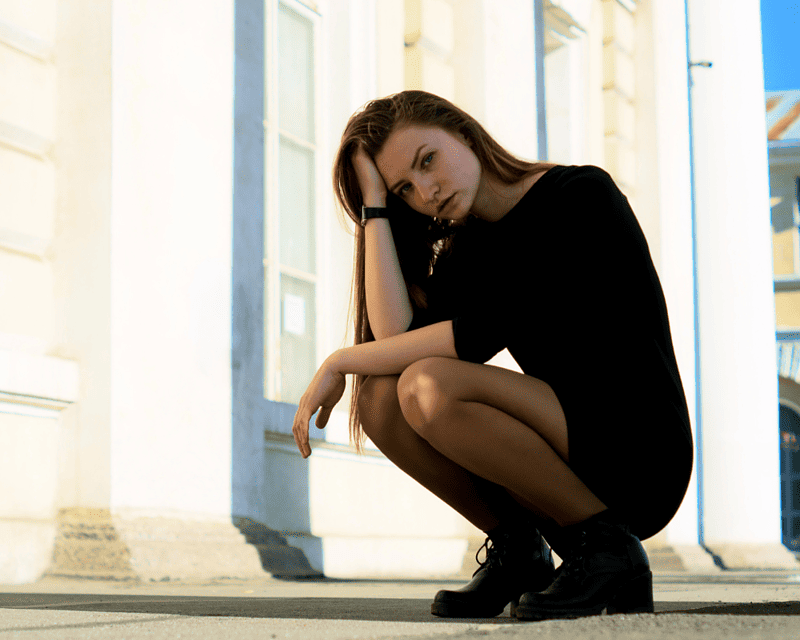 A bodycon dress is a type of dress that hugs the body tightly, emphasizing your curves and highlighting your silhouette. The term "bodycon" is actually short for "body-conscious", meaning it's designed to showcase and celebrate the natural shape of your figure.

Typically made from stretchy fabrics like spandex or polyester blends, bodycon dresses often feature a snug fit from top to bottom. They can range in length from mini to midi to maxi, with sleeveless styles particularly popular during warmer months.

Bodycon dresses are available in a wide variety of colours and patterns, so you're sure to find one that suits your personal taste. Some may have cutouts or other unique details added for extra interest.

While some people might shy away from wearing such form-fitting attire, the key to feeling confident in a bodycon dress is finding the right fit for your figure. This timeless piece can make any woman feel beautiful and empowered when properly fitted and styled appropriately!
The Different Types of Bodycon Dresses
When it comes to bodycon dresses, there are several different types to choose from. One popular style is the bandage dress, which is made of stretchy fabric that hugs your curves and creates a flattering silhouette. These dresses often have crisscross or woven details that add visual interest.

Another type of bodycon dress is the off-the-shoulder style, which features a neckline that sits just below your shoulders and highlights your collarbones. This style can be worn with chunky jewellery or statement earrings for added glamour.

For those who prefer something more modest, there are long-sleeved bodycon dresses that offer coverage while still showing off your curves. These dresses come in various fabrics, including velvet and lace, for an extra touch of elegance.

If you want to make a bold statement, consider trying a cut-out bodycon dress. These styles feature strategically placed cut-outs around the waist or back for an edgy look. They're perfect for nights out in the town when you want to turn heads.

No matter what type of bodycon dress you choose, make sure it fits well and makes you feel confident and comfortable in your own skin.
How to Style a Bodycon Dress
Styling a bodycon dress can seem intimidating, but with the right approach, it can be an easy and fun task. The first thing to consider is what type of occasion you are dressing for. A casual daytime event may call for more relaxed styling than a night out in the town.

For a daytime look, pair your bodycon dress with some comfortable sneakers or sandals and minimal accessories. This will give off an effortless vibe that is perfect for brunch or running errands.

When dressing up your bodycon dress for nighttime events, various patterns of heels are essential to elongate your legs and create a flattering silhouette. Bold jewellery, such as statement earrings or bracelets, can also add some personality to your outfit.

Another way to style your bodycon dress is by layering it with jackets or cardigans, depending on the weather. For example, in colder months, throw on some tights and ankle boots under your dress, along with a denim jacket.

Remember that confidence is key when wearing any outfit – including a bodycon dress! Choose pieces that make you feel good about yourself, and don't be afraid to experiment with different styles until you find what works best for you.
The Benefits of Wearing a Bodycon Dress
There are several benefits of wearing a bodycon dress that make it a wardrobe staple for many women. One of the most significant advantages is that it flatters all shapes and sizes, highlighting your curves while also providing support and comfort.

Bodycon dresses are usually made of stretchy fabrics such as spandex or polyester, which makes them comfortable to wear for extended periods. They hug your figure perfectly, giving you an hourglass shape that accentuates your curves in all the right places.

Another benefit is its versatility; you can easily dress up or down by pairing it with accessories such as statement jewellery, heels, or sneakers. Bodycon dresses work well for various occasions, from a night out with friends to a formal event.

Wearing a bodycon dress also boosts confidence levels since it enhances your natural curves and empowers you to embrace your body shape without fear of judgment. The tight fit provides reassurance by holding everything in place while still being stylish and trendy.

Bodycon dresses come in different styles suitable for every occasion like strapless, and off-shoulder long-sleeve designs among others; this allows one to choose according to their preference.

The benefits of wearing a bodycon dress include flattering any shape and size, making one feel confident while offering comfort and style suitable for numerous events.
Where to Buy Bodycon Dresses
When it comes to finding the perfect bodycon dress, there are a variety of places you can look. Depending on your budget and personal style, you may want to consider shopping at different stores or online retailers.

If you're looking for affordable options, fast fashion retailers like H&M and Forever 21 offer a wide selection of bodycon dresses in various styles and colours. These stores often have frequent sales as well, making it easier to find a great deal.

For those willing to spend more money on quality pieces, higher-end department stores like Nordstrom and Bloomingdale carry designer brands that feature elegant and high-quality bodycon dresses. You can also check out boutique shops in your area that specialize in women's clothing for unique finds.

Online shopping has made it easier than ever to shop for bodycon dresses from the comfort of your own home. Popular online retailers like ASOS offer an extensive range of sizes and styles at reasonable prices with free shipping worldwide.

Ultimately, where you choose to buy your bodycon dress will depend on personal preference and budget. But by exploring different options both in-store and online, you'll be sure to find the perfect flattering piece for your shape!
Conclusion
It's clear that the bodycon dress is a versatile and flattering option for all shapes. Whether you're looking to accentuate your curves or create the illusion of them, there's a bodycon dress out there for everyone. By knowing what style works best for your body type and how to accessorize it, you can confidently rock this classic look.
Furthermore, with so many options available both online and in stores, finding the perfect bodycon dress has never been easier. From high-end designer pieces to affordable fast fashion finds, there are endless choices to suit every budget.
So next time you're in need of an outfit that makes you feel confident and sexy, consider giving a bodycon dress a try. With its curve-hugging silhouette and timeless appeal, it's sure to become a staple in your wardrobe for years to come.