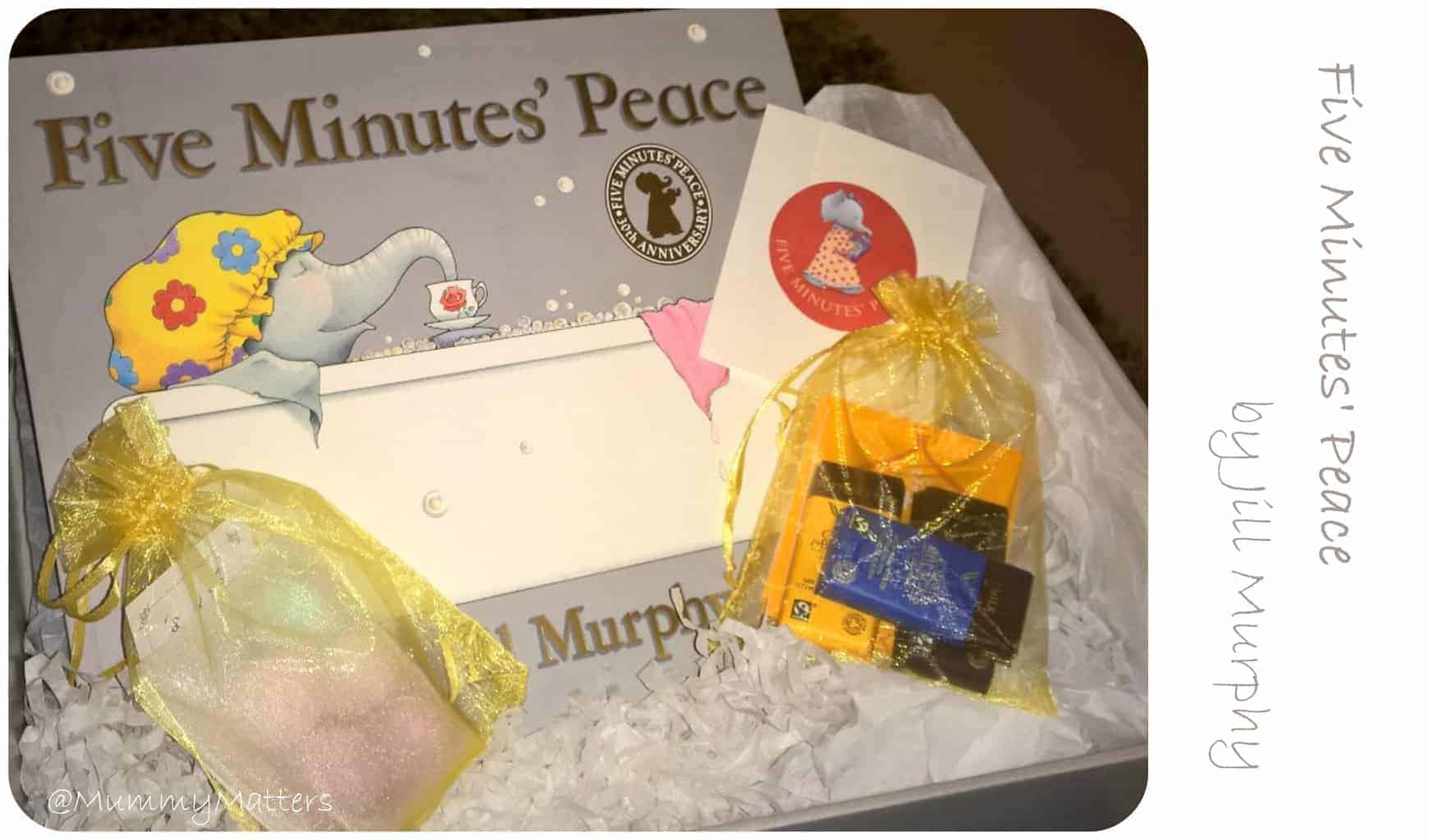 Five Minutes Peace celebrates 30th Anniversary
Mother's Day is fast approaching and I'm pretty sure that top of most Mother's Wish List is just Five Minutes Peace. We all love our families dearly but sometimes it can all just get a bit too much and we yearn for just a little respite.
It has been well documented here on Mummy Matters that we are a book-loving family. We started the Beans off with books from the moment they were born, enjoying picture books, story books and special reading time together. This has sparked a love of reading for the Beans too and it's the one thing they all turn to when they want to relax and regroup.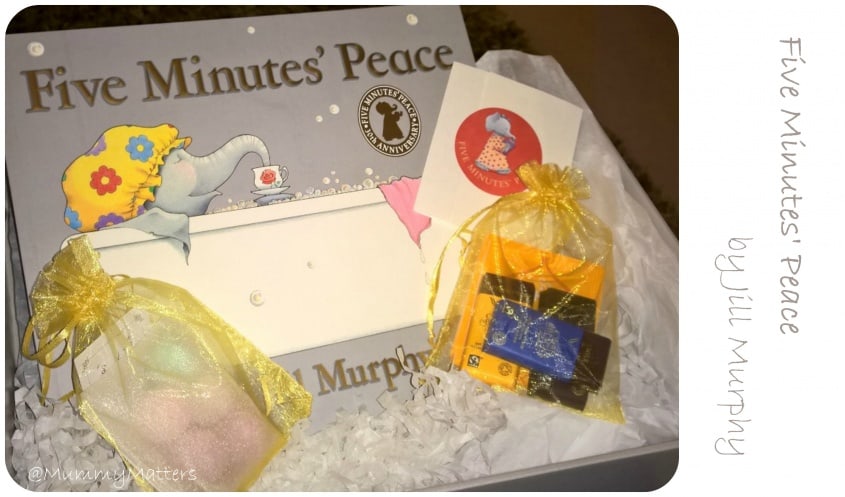 This year marks the 30th Anniversary of the much-loved classic family picture book 'Five Minutes Peace' by Jill Murphy. I was sent a special Five Minutes Peace gift pack with a Special Anniversary edition of the book, some luscious bath bombs and rather delicious Green & Black's Chocolate for when I can grab Five Minutes Peace.
About Five Minutes Peace 
This is the story of Mrs Large the elephant – who just needs five minutes of peace and quiet away from her boisterous children! So, taking refuge in the bathroom, she fills herself a hot, foamy bubble bath and takes in a tray of her favourite breakfast and the morning paper.

But there's never a dull moment with the Larges, and it soon becomes clear that mum's five minutes of peace is to be very short-lived! Family life is beautifully observed in this warm and funny modern classic from Jill Murphy, one of Britain's most treasured author-illustrators.
There are three stunning anniversary additions of this book available to buy from Walker Books in time for Mother's Day this Sunday 6th March 2016.
What we thought
I found myself nodding along and smiling with the story as it is a true account of motherhood, the children can be playing quite happily whilst you're busy doing the housework but the moment that you decide to take just five minutes for yourself, someone sets off an alarm in their little heads that tells them 'Mum's off duty' and they seek you out. It reminded me so much of myself because I too would give in to their requests to play me this tune, read me that page or show me that toy because one day they won't be there to show me their latest achievement, they will be off living their lives and then I shall have all the time to myself and I'll be wishing for just five more minutes with them. Of course they drive me potty and there are times that I wish I could hide away or finish that cup of tea WHILST IT'S STILL HOT but then I see them sleeping soundly in their beds or the look on their faces when they achieve something for the first time and it's all worth it.
I shall be enjoying a day out with my Mum and my Beans for Mother's Day and then finishing it off with a read of Five Minutes Peace with the Beans before bedtime. What will you be doing this Mother's Day?