Explore London In 24 Hours – An Itinerary For Families
When you only have 24 hours to visit the British capital, it's normal to feel overwhelmed before such a big and exciting city. Yes, there is a lot to do in London. But don't panic. We've gathered the best family attractions so you can make the most of your visit whilst you have left your bags with Nannybag without worrying about it. All the attractions and leisure activities are suitable for the whole family.
And the attractions are all listed on London Pass; for huge savings, we recommend you get a ticket before your travel. You can save between £15 – £25 per entrance fee! We guarantee that everyone will have fantastic family experience days when you explore London. Have a look at the suggestions we've made for you.
1. Westminster Abbey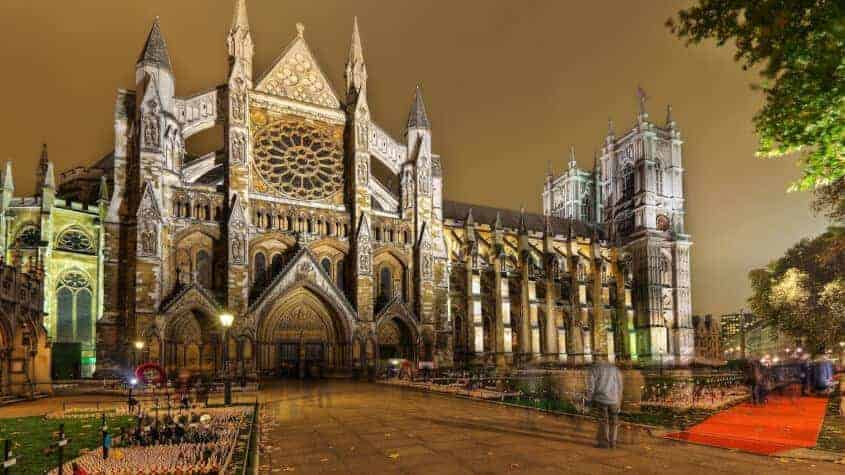 Thanks to Traveldigg.com for the photo
Start your day by visiting this UNESCO's world heritage site, a gothic building that has become one of London's most visited attractions. Westminster Abbey is a historical place where – among other famous historical figures – Jane Austen, Charles Darwin and Charles Dickens are buried.
Not only can you take a step into the past, but you can also visit the Coronation Chair, which has held 38 coronation ceremonies for reigning monarchs. Its wall paintings are also worth a visit, as the most important ones are from the late 13th century.
After a historical and quiet morning, now it's time for a wow factor. So take the 'Hop on Hop off Bus Tour' at Parliament Street, Stop C, HM Treasury – a few steps next to Westminster Abbey – to Tower Bridge; prepare yourself to be amazed.
2. Tower Bridge Exhibition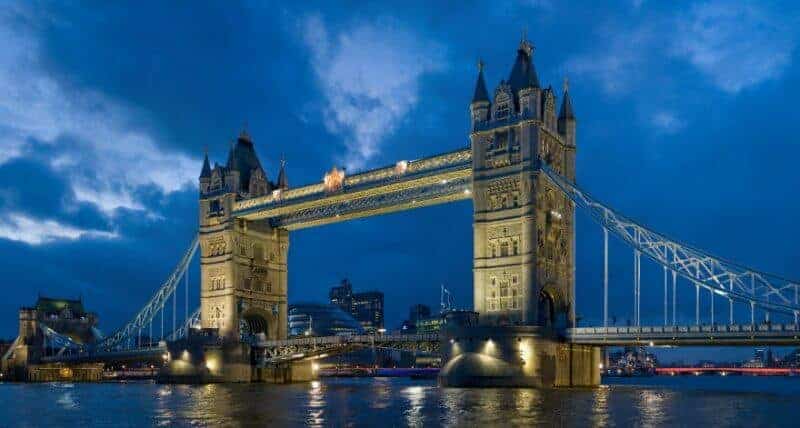 Here you will experience a different London with the glass floor walkway! The glass floor is 11 meters long, 1.8 meters wide and 42 meters above the River Thames, allowing you to have a magnificent view of the city. But if you instead don't look down, don't worry. Thanks to its panoramic views, you can still be amazed by the glass floor.
As part of the Tower Bridge Exhibition, visitors can also learn about the bridge's history by visiting the Victorian engine rooms. No wonder it's one of the most famous bridges in the world.
You'll find your next stop just next to the Tower Bridge Exhibition – 10 minutes walk.
3. London Bridge Experience
Raise the volume of your tour by walking into an interactive adventure through London's scary history. As the winner of the top horror attraction in the world, the London Bridge Experience allows visitors to uncover the darkest secrets of the world's most haunted bridge. This spooky historical tour lasts around 1.15hr.
If it couldn't get more fascinating, they offer Guardian Angel Tours for younger visitors – under 16s – to protect them from anything too scary.
They will take the little ones first to visit the London Tombs without having any member of the staff scaring or chasing them. This will let the older ones truly experience the scary secrets of London Tombs.
As your hearts are beating faster after this creepy tour, relax by taking the 'Hop on Hop off Bus Tour' at Southwark Bridge Road Tourist Stop – 10 minutes from the London Bridge Experience – to Piccadilly Tourist Stop Green Park.
Head to your final stop and prepare to relax after a long day.
4. Curzon Mayfair Cinema
Treat the whole family to a unique cinema experience. Defined as a calm oasis in the middle of the bustle streets of London, this 83-year-old cinema has been recently named one of London's best cinemas by Time Out Readers. Curzon Mayfair Cinema features two screens and luxury seating, which has remained relatively the same since 1960. A true gem worth a visit.
If you also want to spend the night in London, we gathered some options for you near the centre. You can easily take an Uber – prices ranging from £10 to £30, depending on the type of car you choose – from Curzon Mayfair Cinema to any of the hotels we suggest.
These family-friendly options will allow you to sleep on a budget. Ibis London Shepherds Bush or Hilton Kensington are our top recommendations. If you would rather rent private accommodation, you can look at an Airbnb in Kensington, where you can choose the place that best suits your needs.
We hope you enjoy London and have a lovely family tour. We would love to read your opinion about the attractions in the comments below; which one was your kid's favourite and why?