Do You Have Older Parents? Here's How to Help Them Feel More Comfortable
Are you thinking of inviting your older parents to live with you, or you have already done so? Home care is the best approach for ageing parents who can't seem to handle their daily activities by themselves. If your older parent has mobility issues, or if they're at risk by living alone, inviting them over to live with you could be the best solution.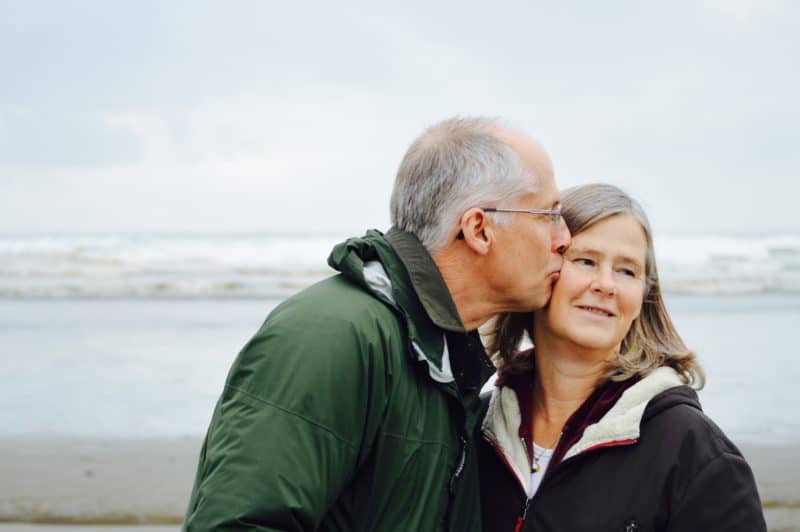 It's necessary to plan properly before moving your ageing parents in to live with you. Home care can be a big change, and it would affect your partner and children's lives if you have any, as well as yours. A little planning can make your home more comfortable for your ageing parent, while at the same time keeping everyone comfortable. Here are some ways to make your home more comfortable for an older parent before moving them in to live with you. 
1. Make A Room For Your Older Parent On The First Floor
It's safer and more comfortable for older parents to stay on the first floor, if possible. Your older parent might be able to handle the stairs now, but it could change over time. If your home is a one-story house, then there's nothing to worry about. Otherwise, consider clearing out a room on the first floor, if there isn't. Are there no available rooms on the first floor? You can be creative and convert a den to a bedroom.
2. Consider Installing Automatic Stair Lift
Stairs pose danger to the safety and comfort of your older parents. If your older parent makes use of a wheelchair or they seem to have difficulty with walking, it's a wise idea to take certain precautions for the stairs. If your home is a two-story house, you should consider installing an automatic stairlift. This would make for easy movement and accessibility of the upper floor by your older parents. If you cannot afford a stairlift, you can look for stair lift grants to help cover the cost. A stair lift can have a seat that can lift a person up or down the stairs safely. Ramps are also a good option, mainly for the outdoor stairs. 
3. Be Sure The Bathroom Is Hazard Free 
Bathrooms pose quite several fall hazards, especially for older parents, so be sure yours is safe and fall hazard-free. You should consider installing grab bars in the shower and beside the toilet, as well as putting non-slip carpets on the floors. Also, be sure that the bathroom and doorway are wide enough for a wheelchair if your parents make use of it. It's also a good idea to have your older parents' bathroom on the first floor.
4. Keep An Out For Safety Hazards
Your older parent is at risk of trips and falls, as well as getting injured, especially if they are disabled. You should take certain precautions ahead of time to keep your older parents safe by looking out for potential risks and making your home more elder-friendly.
For instance, you can prevent falls by making the floors safer as you get rid of rugs and replacing them with anti-slip carpets. Also, be sure that your rooms and hallways are properly lit as dim lights pose a hazard to that particular area. If your older parent has vision issues, or they cannot stand firmly, be sure to keep the floors and passageway clear at all times. If you have kids, talk to them about never leaving stuff on the floor.
You should as well consider your furniture too. If there are weak chairs or tables, consider having them replaced with stronger ones. Also, if countertops have sharp corners, you can as well have them covered with bumpers.
5. Install Door And Window Sensors
If your older parents suffer from dementia, there could be a time when they get confused and try to move out. You should prevent that from happening by installing a home security system that alerts you of entrances and exits through the doors or windows. For this same reason, you may want to get a home surveillance system.
6. Hire A Professional Caregiver
Caring for an older parent can be quite exhausting and overwhelming. If you are not used to this or have little to no idea how to go about it, you might find yourself overwhelmed by the needs of your older parents. This could burn you out, and it doesn't make up a sound relationship. The best approach here is to hire a professional home caregiver to assist you with this task. The caregiver will make sure your house is always in order, and ensure that your older parents receive the care and comfort they need. If you are interested in this approach, be sure to contact a reputable agency before your parents arrive. 
Sharing a home with an older parent may not be easy; however, it could be a rewarding and life-changing experience. You should allow yourself to properly provide comfort and care for those that raised you. If you have kids, they would have the privilege to get to know and bond with their grandparents. Keep these tips in mind if you want your older parents to feel more comfortable while living with you, and make the experience enjoyable for all.