During half term, we took a trip down to Wiltshire and stayed at the Devizes Spa Camping and Caravanning Club site to test out the Coleman's Oak Canyon 6 and to visit family close by. The campsite is a tree-lined site with 115 pitches, some of which are separated by hedgerows for more privacy.
FINDING THE SITE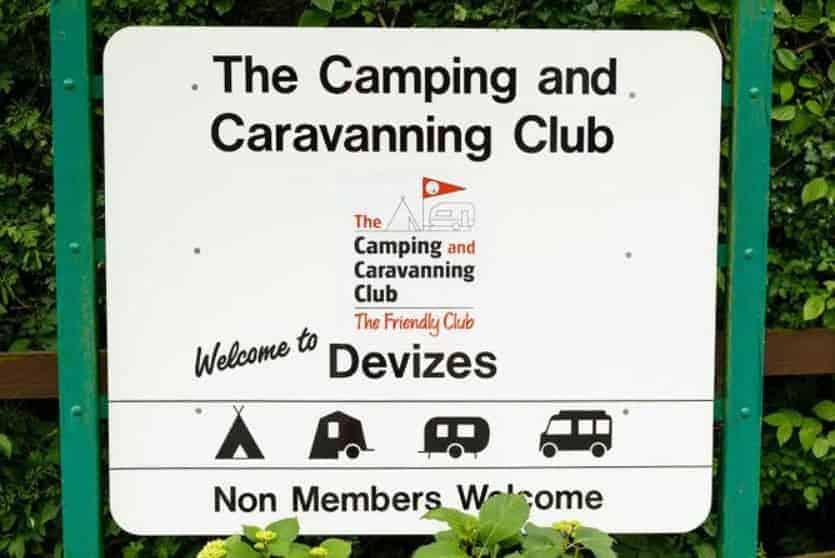 The campsite is a 4-mile drive out of Devizes just off the A361 to Melksham. We used our sat nav with the postcode SN12 6RN which took us directly to the site without any problems. When you see the Three Magpies public house, turn left onto Sprout Lane and you will see the entrance to the site on your right.
CHECKING IN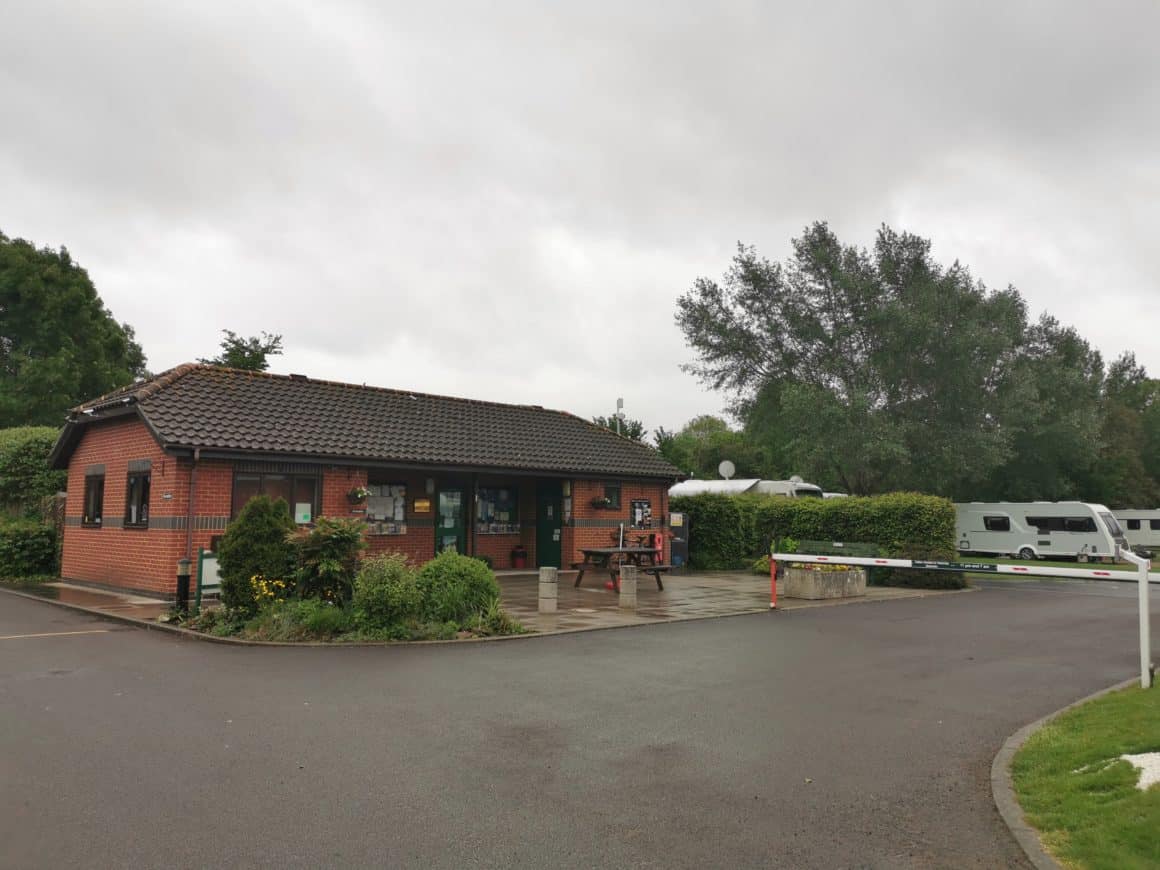 We arrived mid-afternoon at the site to a very pleasant welcome from the on-site team. We were checked in quickly and taken to see pitches close to the play area as per our request. Luckily for us, there were no other units on the field with the play area so we were able to position our two tents to suit ourselves.
FACILITIES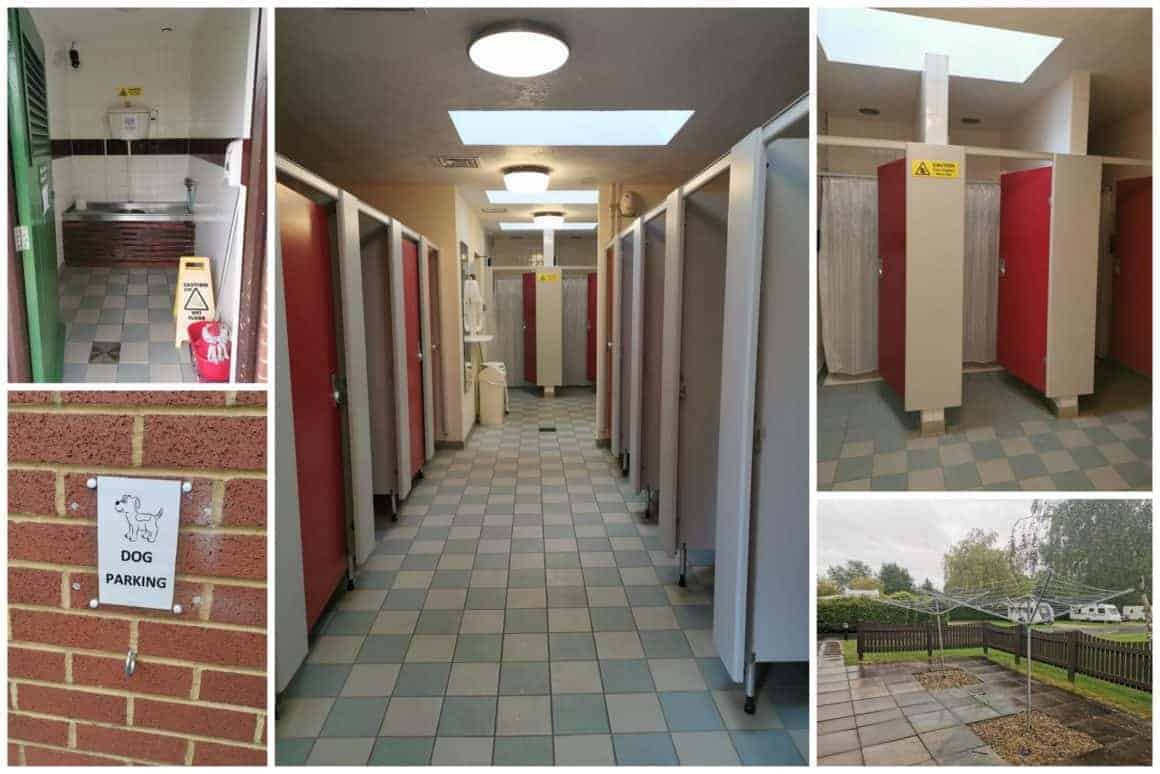 Amenities Block
The amenities block is situated in the centre of the campsite next to the children's play area. It is a little dated but very clean and despite a pretty full site, I only had to queue once for a shower during our stay. Unfortunately, there did appear to be a few issues with water temperature going off as the morning progressed but the staff called in a plumber as soon as they had been notified, he was on site working when we left to return home.
In the amenities block, you will find both male and female washrooms, the sluice, laundry (with outdoor drying area) and family bathroom. The disabled bathroom is situated in the main Reception block at the entrance to the site.
Note, if you need access to the family bathroom then you will need to obtain a key from Reception. The family bathroom is unlocked when the main washrooms are being cleaned but only for use of the toilet, not for showers.
Water Points, Refuse Disposal and Fire Points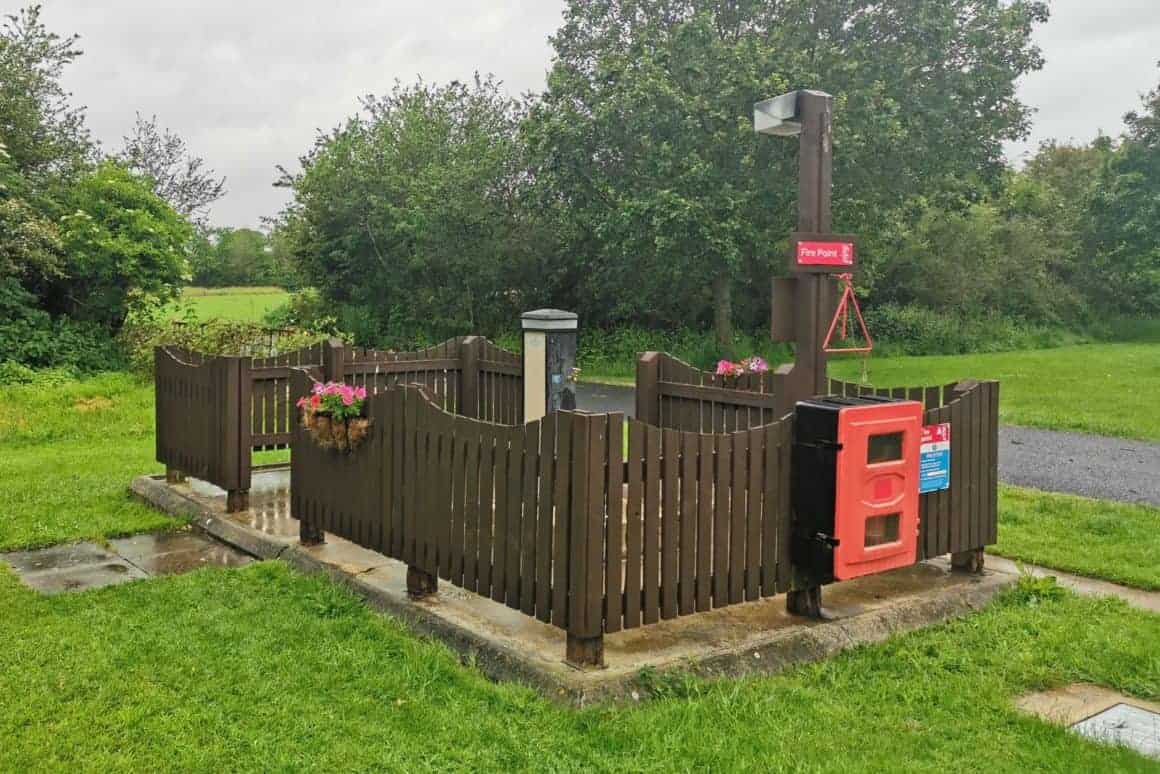 The water and fire points were positioned around the site, I only saw two but I am sure there were more. As you can see from this photograph it was a very wet trip to Wiltshire. As with all Camping and Caravanning Club sites the water points are always easily visible with a fire safety point and are lit at night.
Play Areas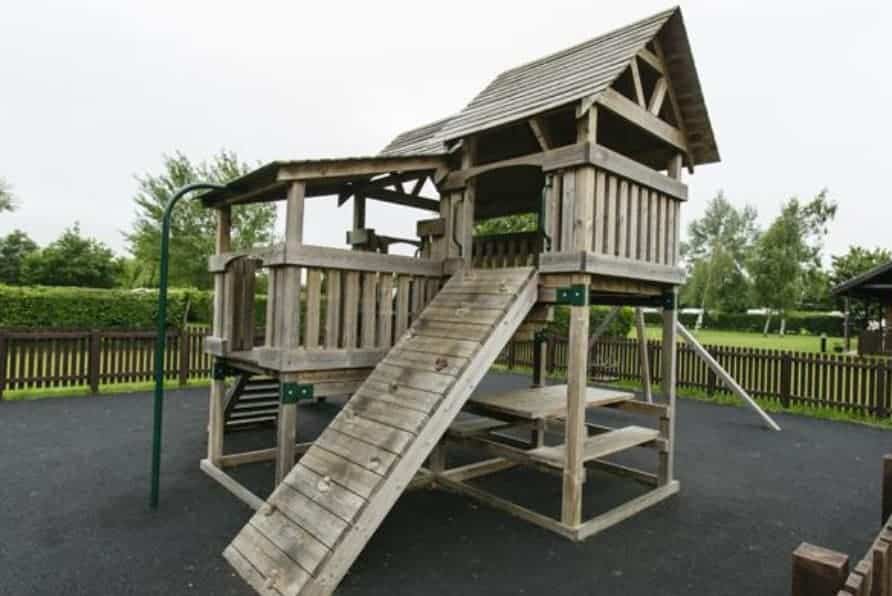 The play area is a large wooden structure within a larger camping field in the centre of the site. It is right next to the amenities block too.

Ball games are not permitted in this area, however, we did discover a further large playing field next to the dog walking field which is ideal for playing ball games.
Information Area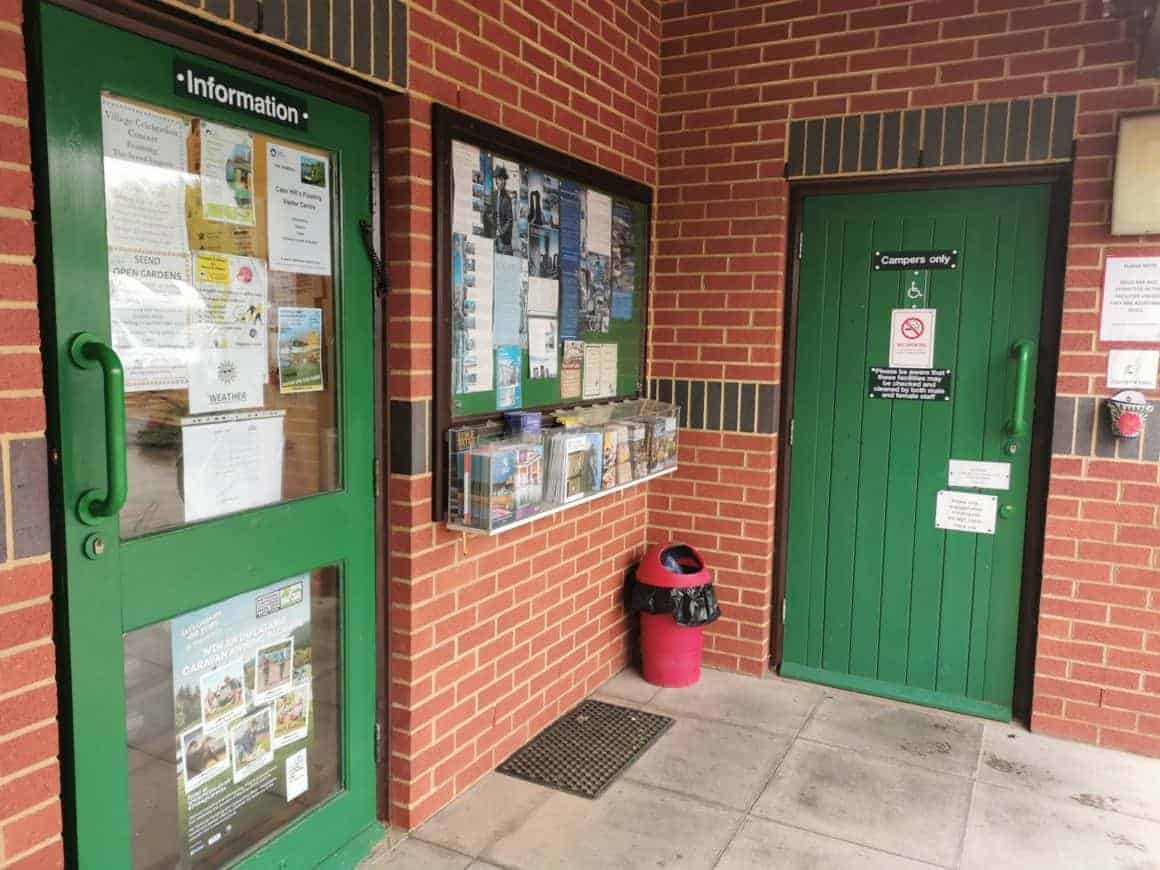 Situated in the main Reception building you will also find a small Information area with notice boards showing current information and leaflets on local attractions. You will also find the Disabled Toilets here too.
Dog Walking Area
Wi-fi – NEW for 2019!
This year all club sites will offer free access to the wifi for their guests. The access code was shown on a noticeboard just inside the washroom door. There are Wifi boosters situated around the site so I found the signal to be very good wherever I went on site. The site is not able to guarantee 100% coverage across the site due to their rural location, weather conditions and changing flora. We did find that the signal was quite sporadic.
Ready Camp – NEW for 2019!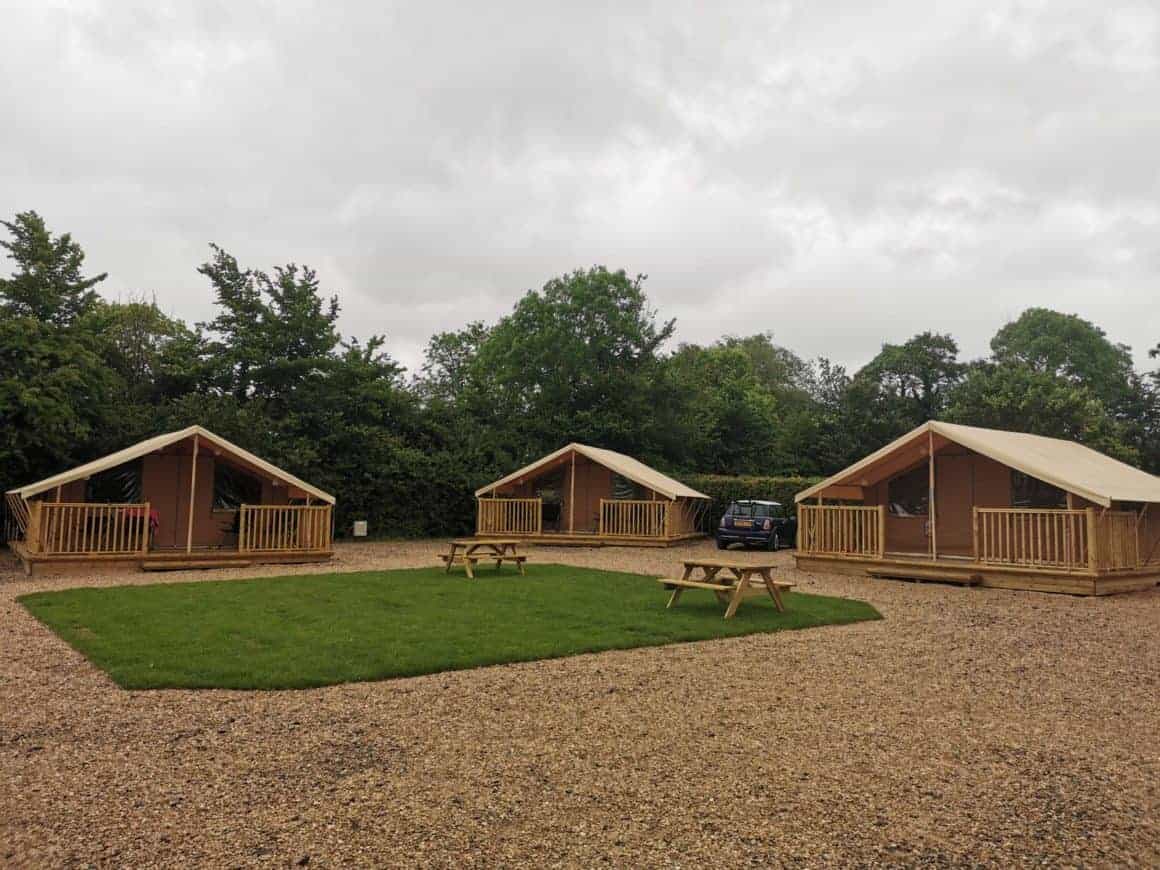 New for 2019 Devizes is pleased to unveil their new Ready Camp units which provide the ideal accommodation for those who are not quite ready to fully embrace camping or not able to erect a tent themselves. The Ready Camp units will comfortably sleep up to 6 people (2 adults and 4 children or 4 adults and 2 children). Inside the Ready Camp units you will find:
Double bed
Triple bunk bed (1 double & 1 single)
Pull-out bed
Kitchen/dining/living area & veranda
GENERAL THOUGHTS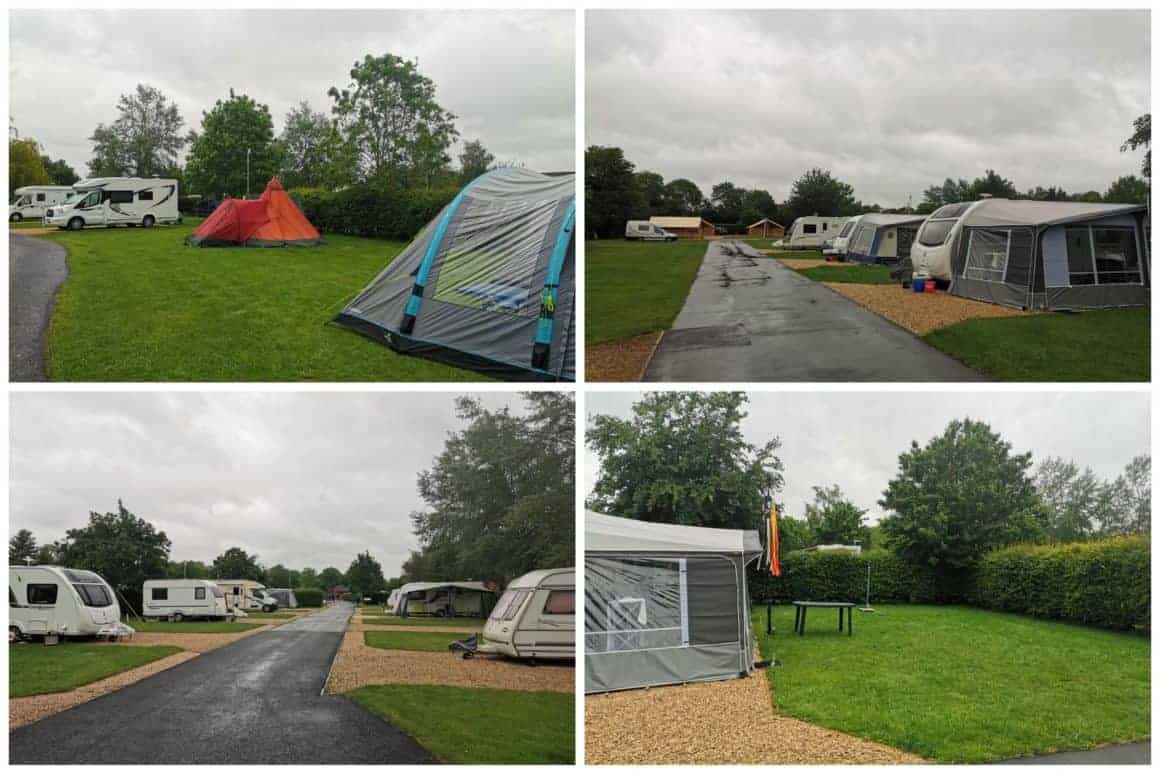 NOISE LEVEL
STAFF/CLEANLINESS
On the few occasions that we spoke to the staff, they were really friendly and helpful, always happy to stop for a chat and help in any way they could, even when it was raining.
LOCAL AREA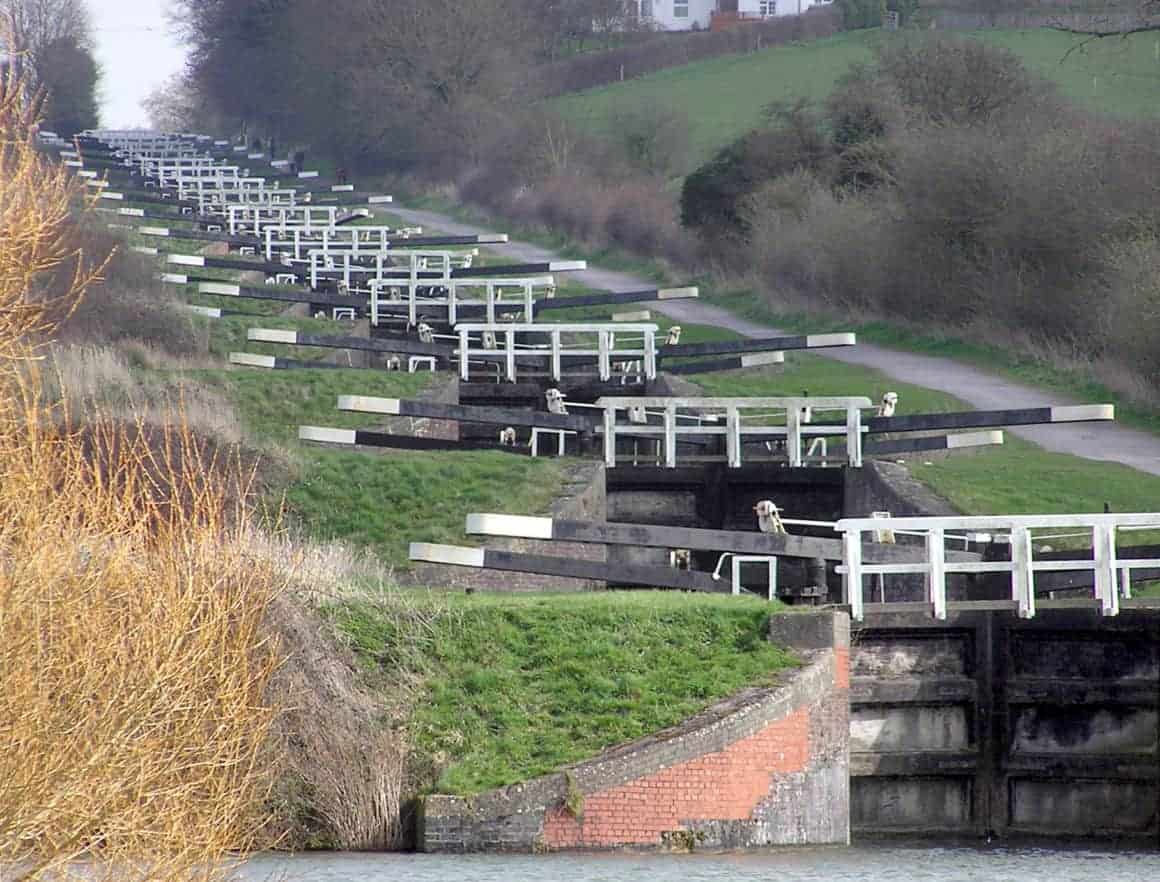 I was really looking forward to staying at the Devizes site as it is situated right next to the Avon and Kennet canal with the Caen Hill series of 29 locks. We have seen this before on previous visits to the area but my plan had been to go for a long walk. Sadly the weather was not on our side and time ran away from us so we didn't get to the canal on this visit but we will be back.
The Devizes site is nestled very close to Devizes which is a busy market town. It is also well placed for visits to Melksham, Marlborough and further afield Bath or Bristol.
NEARBY ATTRACTIONS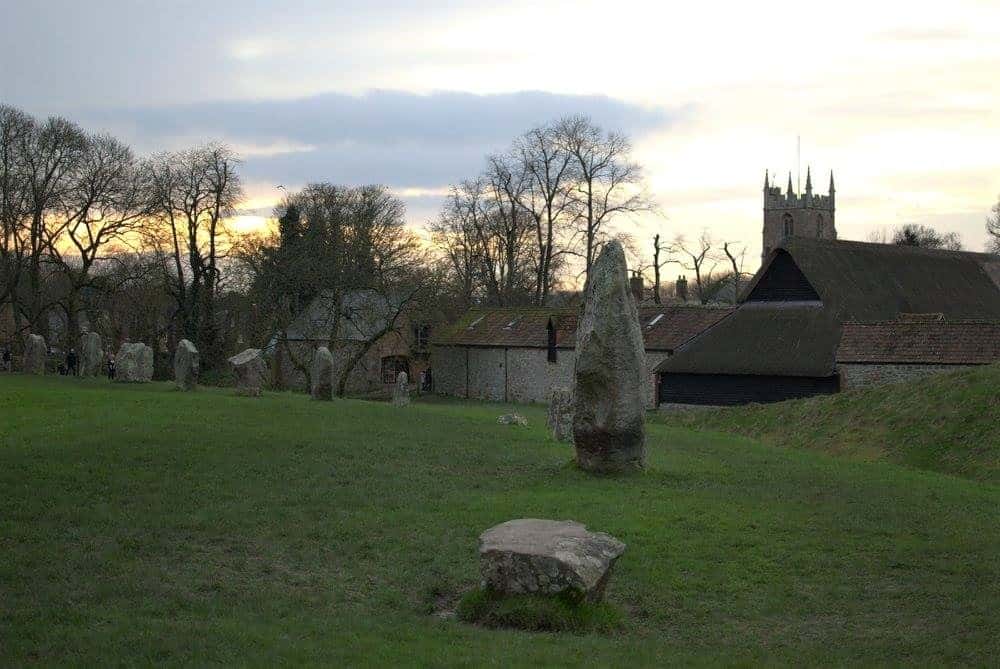 On our numerous visits to Wiltshire, we have been lucky enough to visit some beautiful places so this list is not in the least bit exhaustive;
The Hawk Conservancy Trust
Avebury Stone Circle
Stonehenge
Wadsworth's Brewery
Lydiard Park
Longleat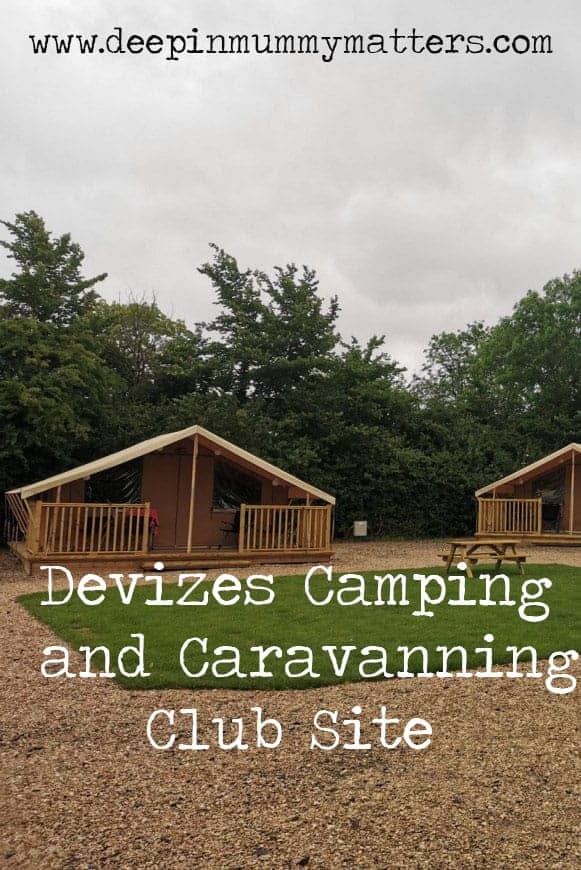 Latest posts by Sabina Green
(see all)