Cool Clobber Character Pyjamas for the Beans + Discount Code
Cool Clobber offers kids pyjamas, backpacks, bedding, and accessories in all of their favourite characters. They contacted us recently to see if the Beans would like to choose an item each from their website and I knew it would be a resounding yes.
Cool Clobber Minnie Mouse Pyjamas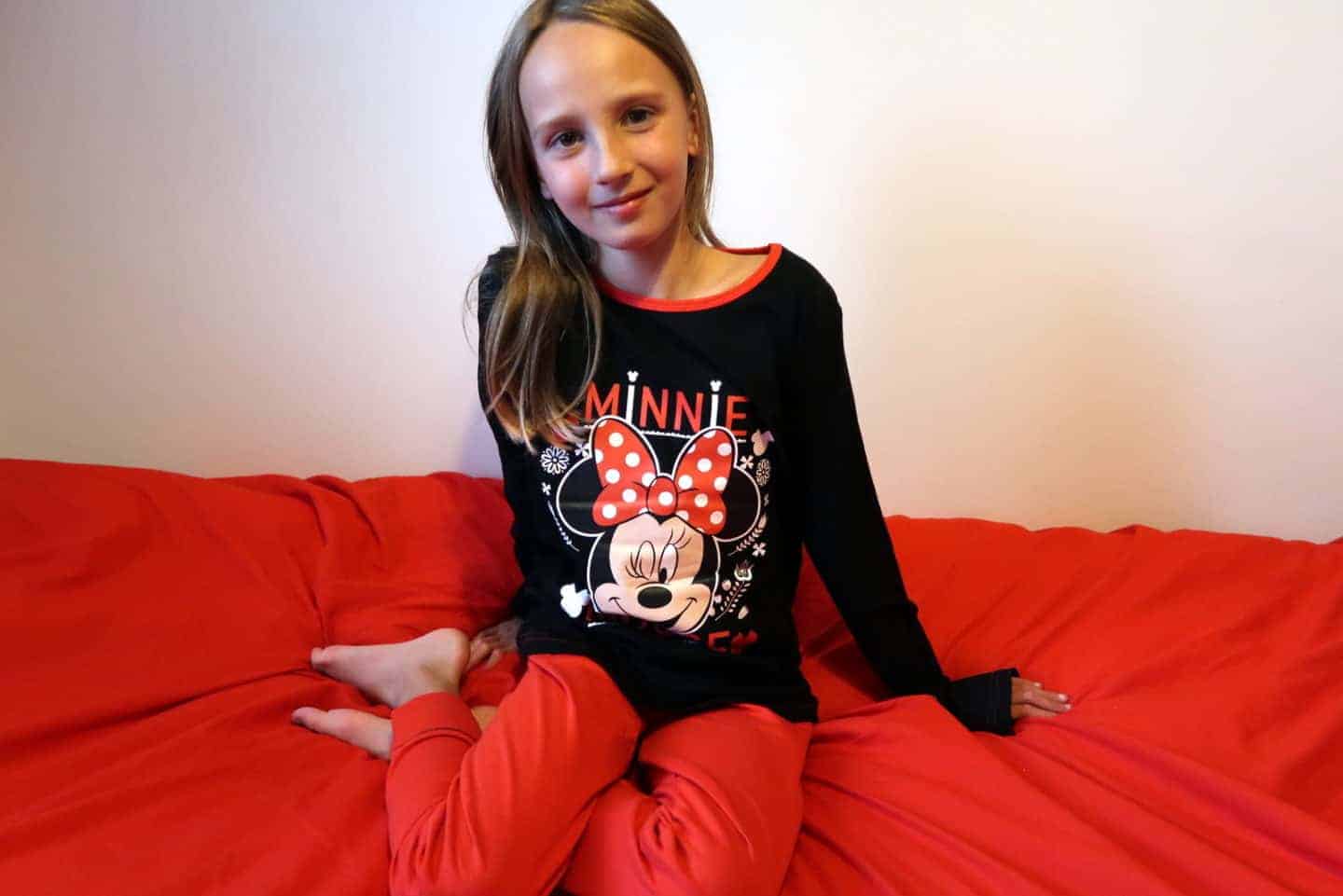 Just when you think you know a child, they do something that surprises you. If I had made a choice for Lillie myself I would probably have chosen her a JoJo Siwa bedding set like this one because she loves all things, JoJo, her bedroom is pink and white and really loves all the positive quotes around but no. I got it wrong, when she looked through the site she excitedly asked if she could have this Minnie Mouse pyjama set which would never have been on my radar for her in a million years. I often struggle with ordering clothing online for the Beans as they all tend to be slightly smaller than their age range. For Lillie, I ordered her a size 9-10 years and was pleasantly surprised by how well they fit. The trousers are plenty long enough in the leg and as you can see, the arms are of ample length too. The main thing is that Lillie is delighted with them.
Cool Clobber Marvel Avengers and Incredible Hulk Pyjamas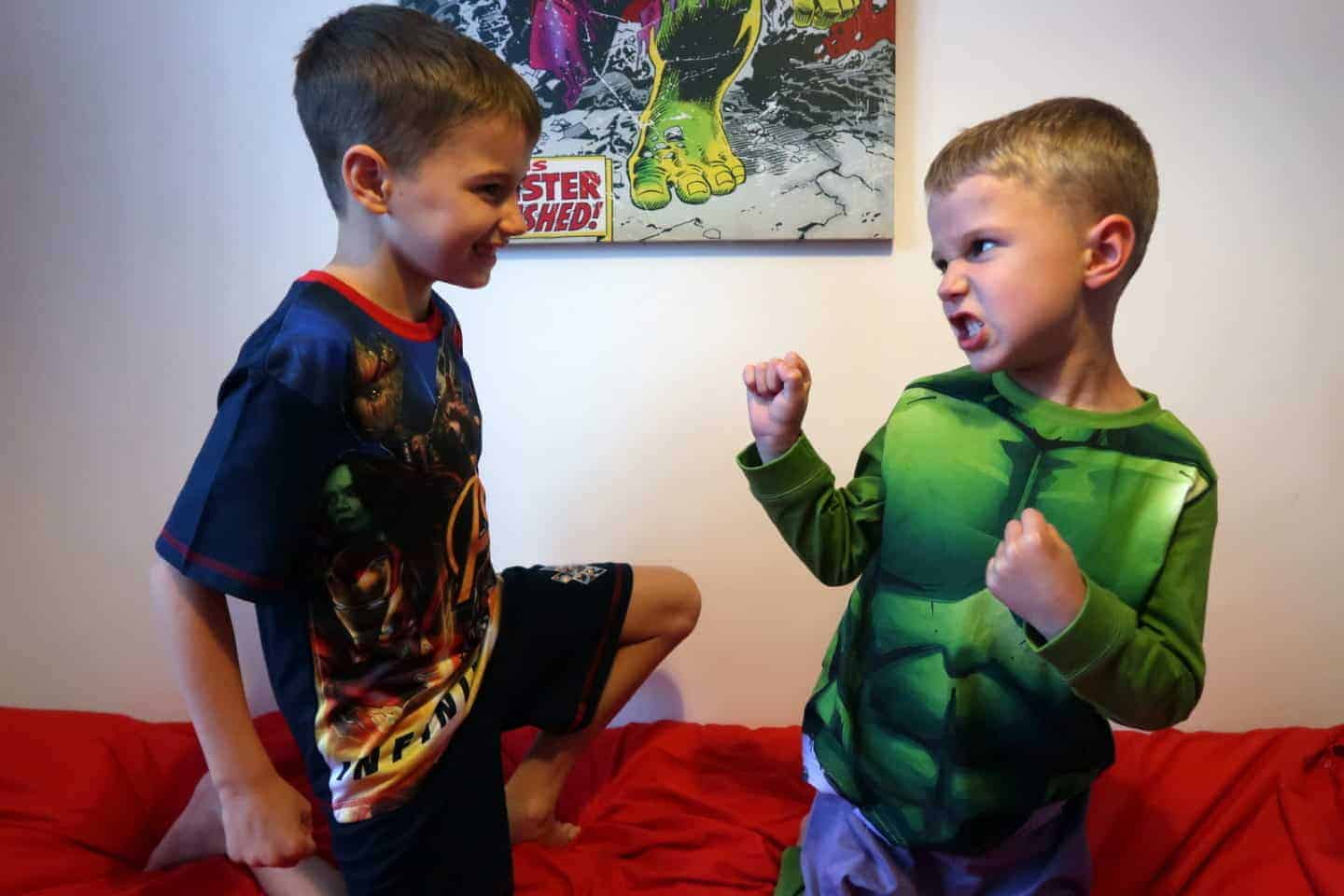 Choosing items for the boys proved to be a little more tricky and time-consuming but only by virtue of the fact that they couldn't make up their flipping minds! There were so many items on the site that they both wanted they must have changed their minds about 6 times each. It didn't help that Albie is desperate to have everything the same as his big brother Ollie, and Ollie is craving independence from his little brother – oh the joys of parenting.
Anyway, after switching and changing his mind between bedding sets and pyjamas Ollie eventually settled on the Avengers Infinity War shorts pyjama set. He tends to overheat in bed so he doesn't like to be stuffed up in long trousers and full sleeves. He LOVES his pyjamas because Infinity War is his favourite film at the moment and the pyjama top features all of his favourite characters from the film.
I managed to convince Albie that he would love his PJs so much more if they were different to Ollie's and so he chose the Incredible Hulk ones in the end and has already asked if he can wear them to school. What you can't see from this photograph is that the legs have a dual-layer so it looks like he has green legs with shredded purple shorts on the top.
Quality and Price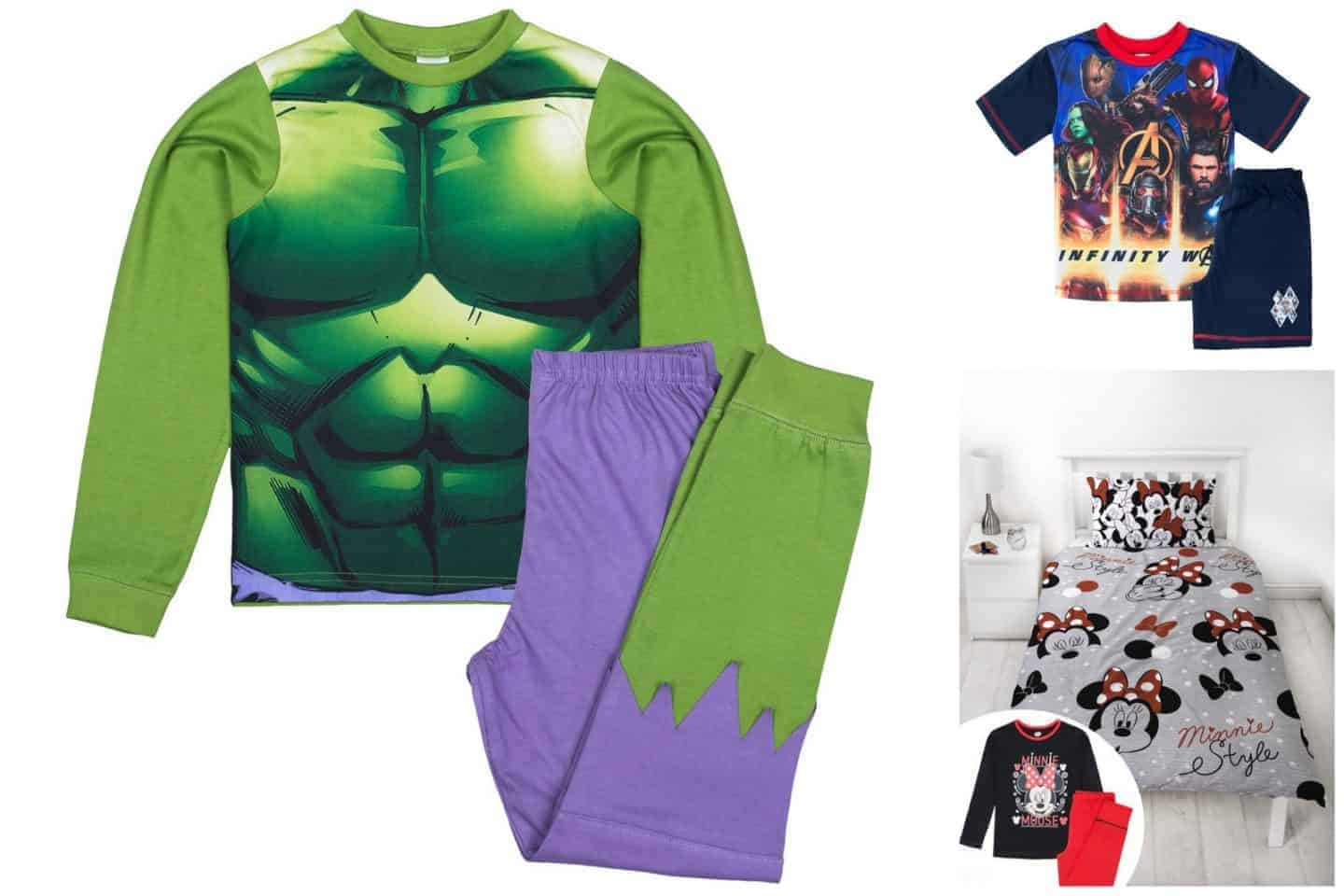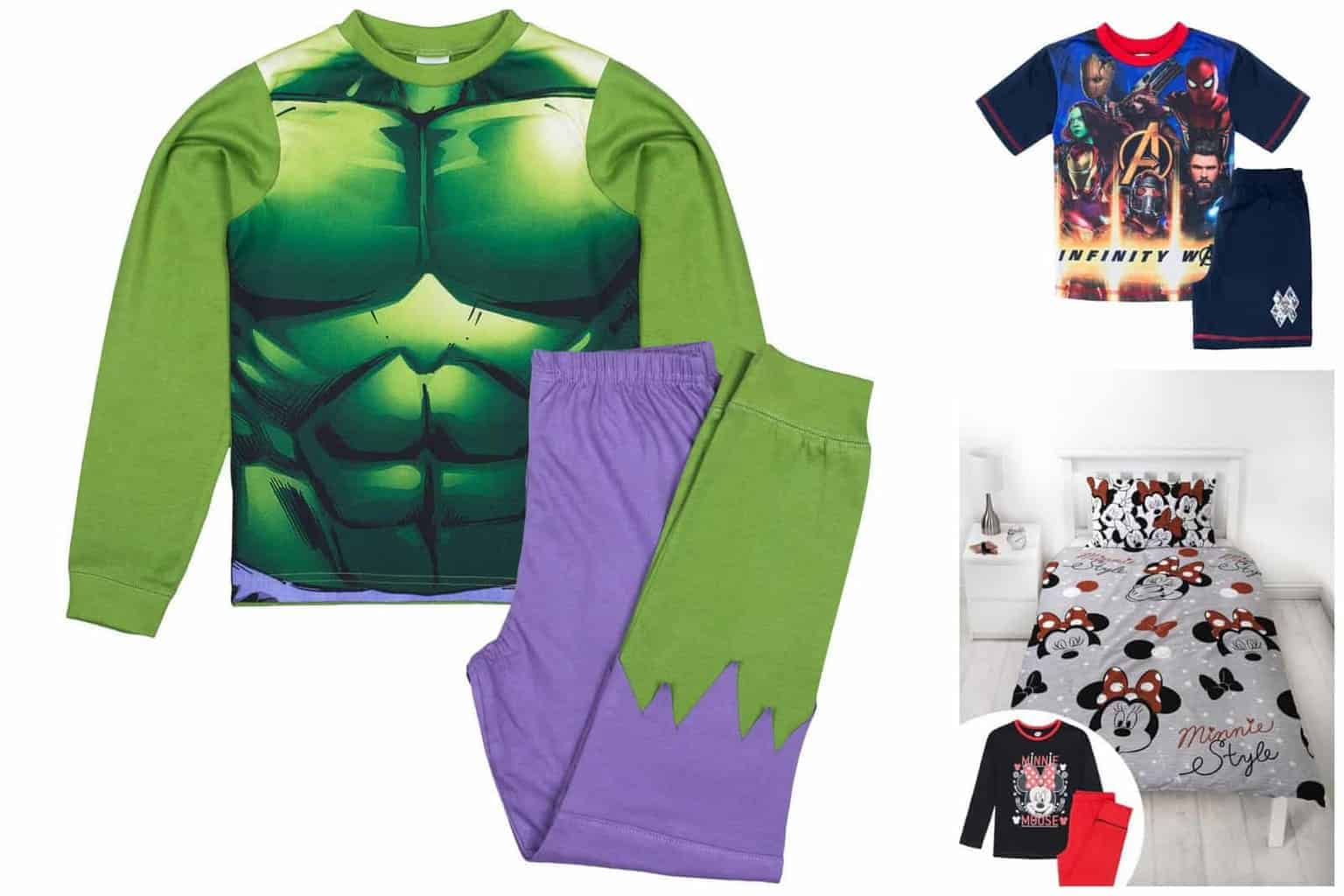 I must admit when we were first offered the review I was a little dubious about the quality of the Pyjamas because they were around £8 per pair. From previous character pyjamas I have purchased for the children in the past online I have found them to be low-quality fabric that goes out of shape easily. When the Cool Clobber parcel arrived I was very pleasantly surprised by their quality, would easily put them on par with the pyjamas that I have purchased for the children for the likes of M&S and Mothercare but at a fraction of the price.
More than Pyjamas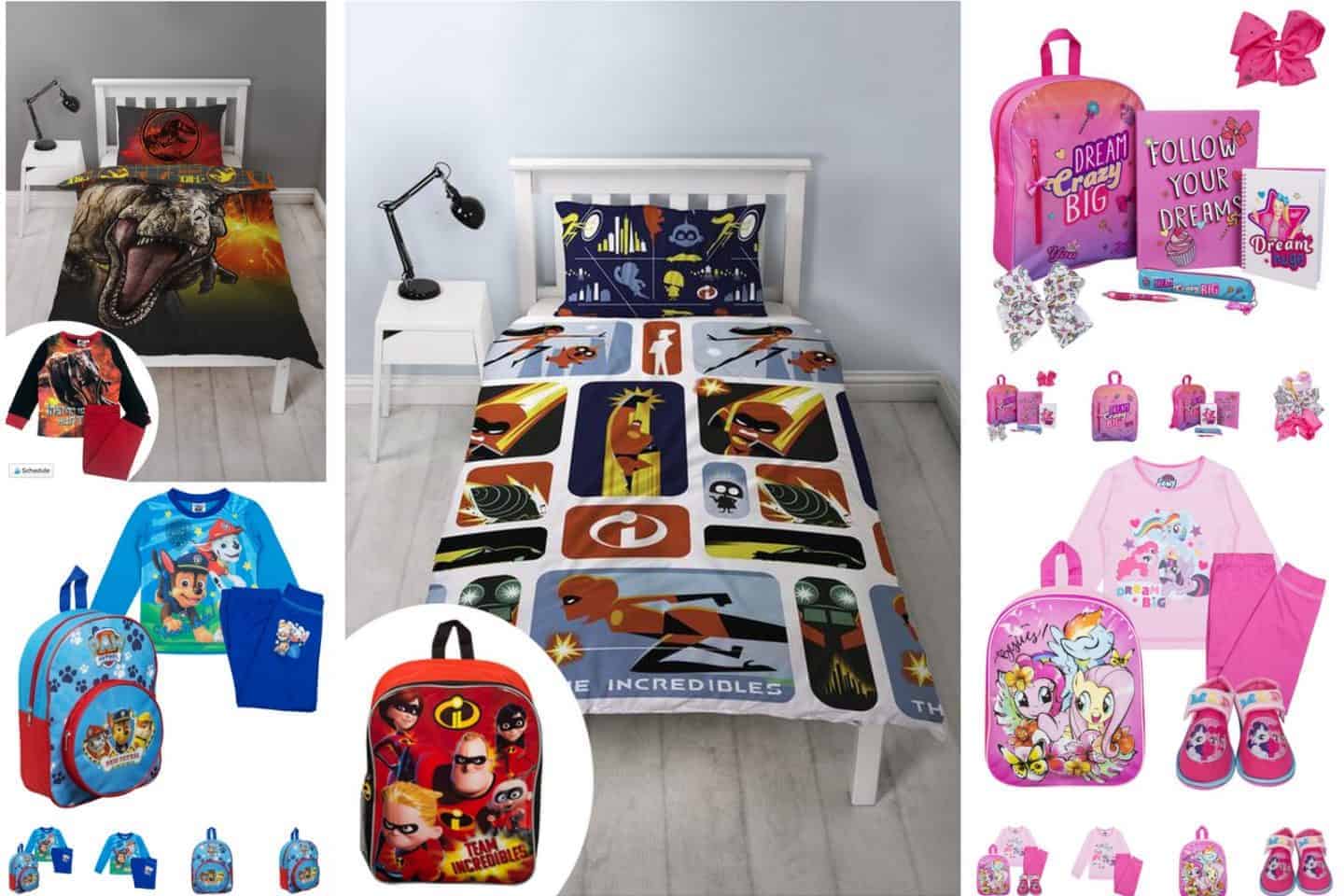 As you can see Cool Clobber have so much more than just Pyjamas and I couldn't begin to hazard a guess as to the number of characters they cover from Thomas the Tank and Peppa Pig to Harry Potter and Jurassic World. You can buy items individually or in bundles all at really low prices.
DISCOUNT CODE
With Christmas coming at us faster than you can say, St Nicholas, why don't you use my discount code 'WELCOME10' to get 10% off all first orders across all products on the site?