Catering ideas for your next get-together
Celebrating a birthday, balloons, decorations and having the house filled with lots of friends and lots of noise might sound like something that's just reserved for the kids these days…but as a grown-up and parent, there may be the odd occasion where you can raise a few glasses with your friends, enjoy a few nibbles and have a few conversations that aren't about cartoon characters!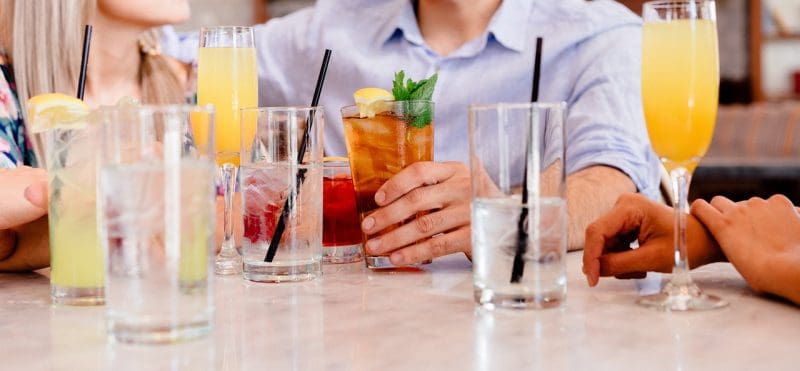 Whether it's a birthday, a baby shower, a Christmas get-together with friends or a New Years' eve celebration with your nearest and dearest, there's plenty to think about when it comes to throwing a party that everyone will enjoy and remember. The catering is usually a sticking point.
How can you cater for all your guests? Will a simple buffet of sausage rolls and cold sandwiches cut it on this occasion? Here are a few ideas of how you can make your party food really go with a bang!
A hog roast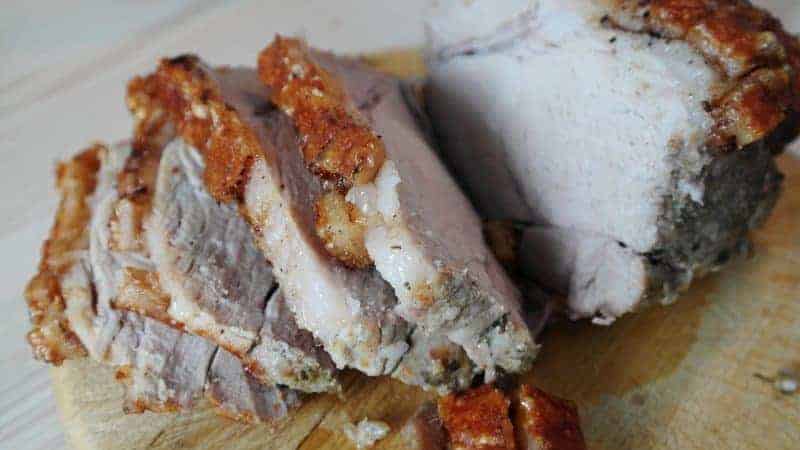 Not the most conventional way to feed your guests, but a hog roast looks good, smells fantastic and is a great conversation starter! And what's even better, is that – aside from a few paper plates – there's no mess for you to clean up afterwards! And you can get on with hosting rather than being stuck behind a hot counter, serving all night. Most are available in different sizes and offer different meats too – have a look at this site for some ideas.
Pizza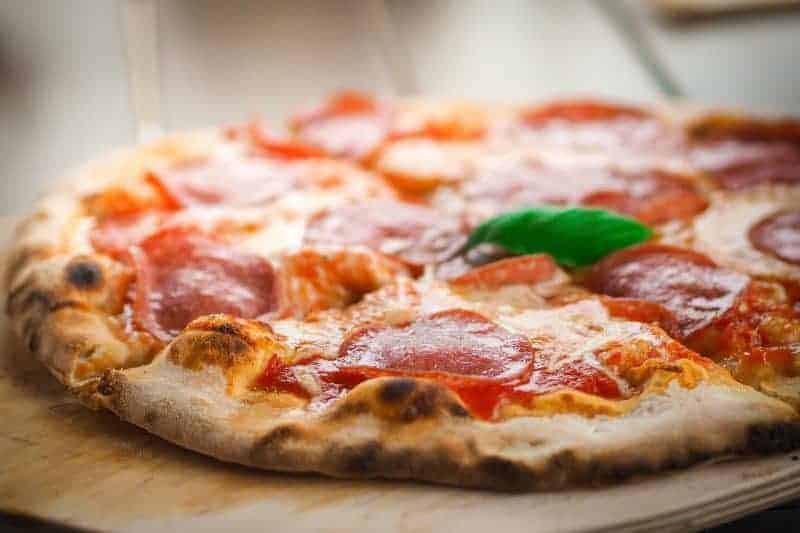 And we're not talking the greasy, stodgy kind you pick up when you're heading home! If you're hosting a party in the summer, then this could be ideal. After all, what could be more relaxed and alternative than a true comfort food – pizza? Just imagine a gorgeous summer evening, your guests mingling and having their choice of wood-fired pizza baked in minutes right in front of them? Check out mobile pizza companies online.
Crepes & pancakes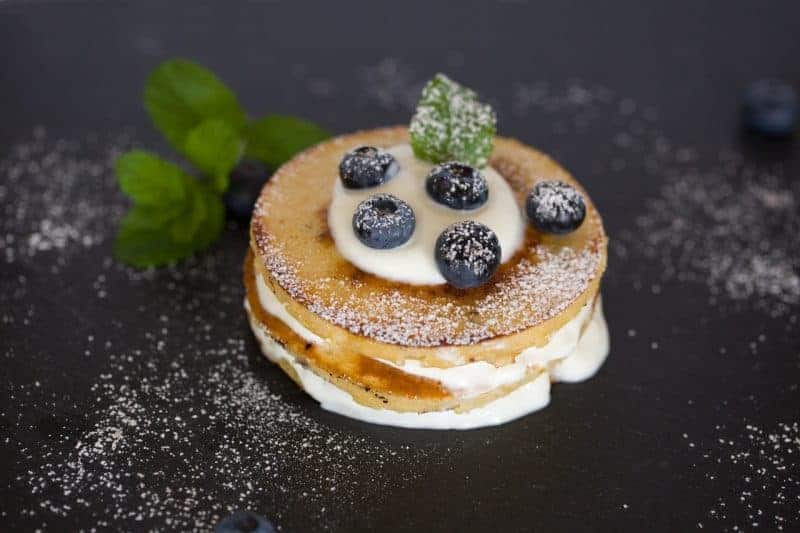 Who says that pancakes have to be reserved for just breakfast? Whether you like sweet or savoury, why not consider hiring a mobile crepe company? Or if you're super organised, you can cook all the crepes/pancakes beforehand and serve them cold with a huge array of different toppings and sauces to choose from!
A sushi & seafood bar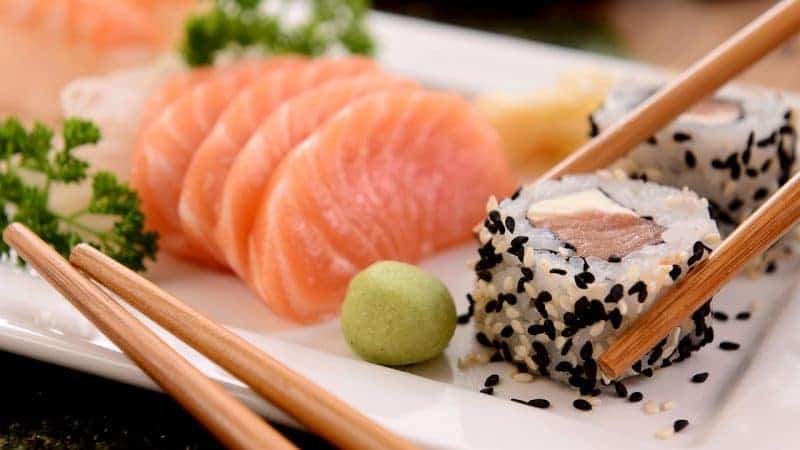 One for the seafood lovers – nothing screams sophistication than champagne and oysters and to top it all off – get them sourced locally, so you get the best fresh produce for the best-tasting finger food! The joy with sushi is that it is so light & fresh, and you can have a vegetarian option too. It's a perfect alternative for a summer buffet (be sure to serve it on ice – especially if it is really hot!) It usually looks great too – they say you eat with your eyes!
The classic buffet (elevated of course)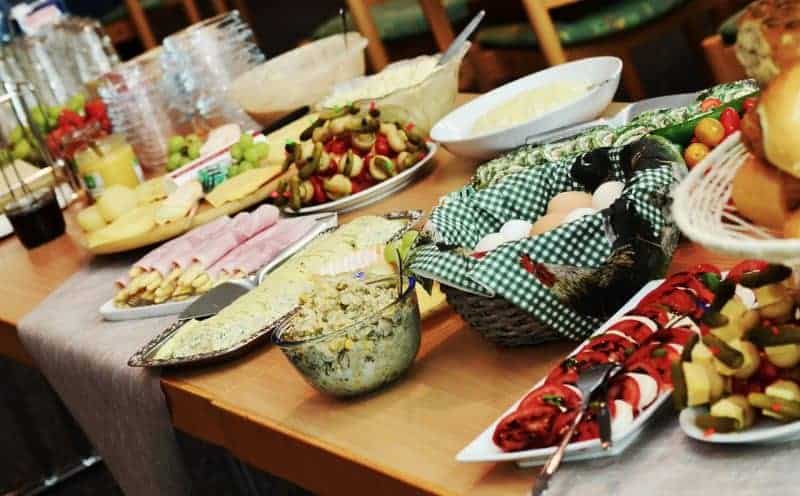 Everyone loves a good buffet, so there's nothing wrong with serving sausage rolls and pizza slices! But why not take it up a notch? Buy locally sourced produce, meats, shellfish, cheese? Why not make the pizzas from scratch?
The possibilities are endless!