Can my child wear a Fitbit tracker?
Fitbit activity trackers can be great for keeping track of your health and sleep. But can children wear Fitbit trackers too? Maybe you want to motivate a healthy lifestyle or keep track of their sleep cycle. Here's some information about children's Fitbit.
Fitbit activity trackers for children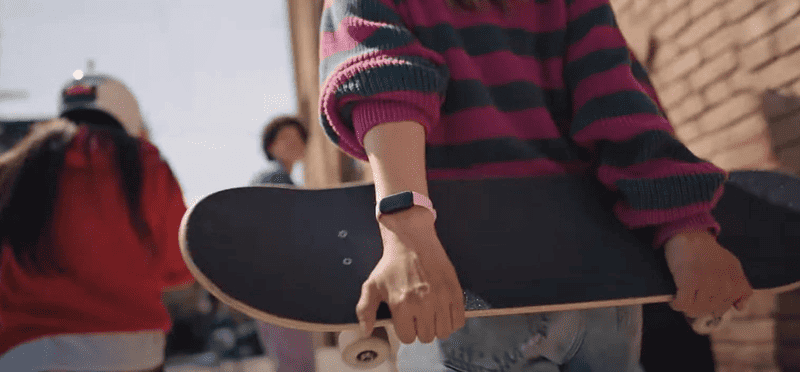 Children can certainly wear Fitbit trackers. There are even special trackers made for kids. There are a few things to keep in mind, though. Such as: How do you set up a kid's Fitbit account? We'll try and answer all your questions here.
What Fitbit tracker should I get?
There are a few different options. You'll want a different Fitbit tracker depending on your child's age. Fitbit makes one fully focused model for children: The Fitbit Ace. But other trackers are also designed with teens in mind. This is our recommendation for Fitbit trackers:
Fitbit Ace 3: Kids aged 6-10
Fitbit Inspire 3: Kids aged 10+
Fitbit Charge 5: Kids aged 14+
There are, of course, more expensive options too. These mainly focus on more advanced features. But we think these models should provide your child with all the options and features they will need. The Charge 5 even has a built-in GPS, which is great for workouts like biking or running.
How do I make my kid wear a Fitbit?
One of the most important things when choosing a Fitbit for your child is to make sure it also matches their needs. Nobody wants to wear something they don't like. Discuss beforehand if a Fitbit tracker is something your child is interested in, and explain to them the benefits of wearing one.
The way it looks can also be crucial, especially for younger kids who might be picky about the colours or looks of the watch. Plenty of Fitbit straps are for sale online, so make sure to pick one out when choosing your kid's Fitbit.
How to set up my kid's Fitbit
Your child must be at least 13 to make a Fitbit account. But if they're below this age threshold, it's still possible to let them use a Fitbit. This is thanks to the Family Account function.
You'll have to create a Family Account first. After this, your child's tracker can be connected to the family account. Once added, the Fitbit will go into a special children's mode.
You'll access all the child's tracking information through this Family account. You can view their sleep stats, health sensor stats, and more.
How a Fitbit can help your child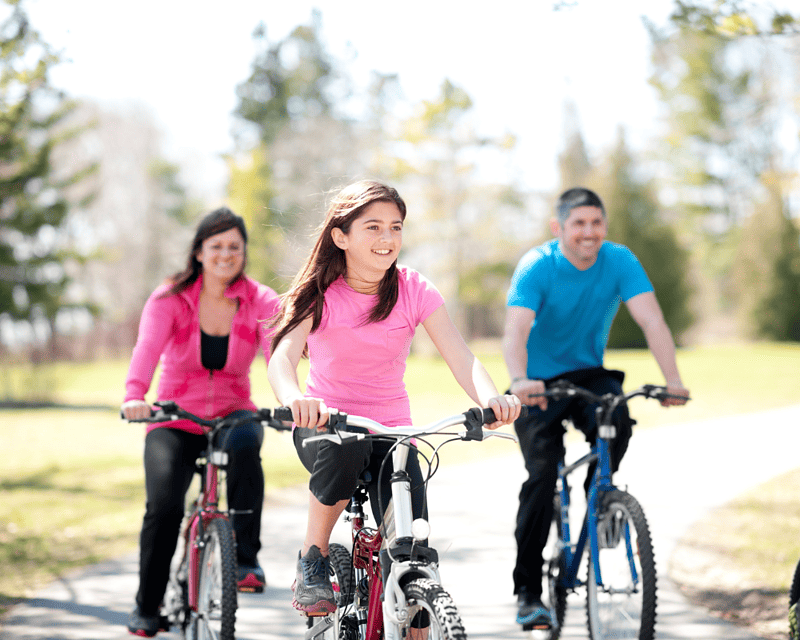 Fitbit activity trackers can help your child in their day-to-day life. It helps with exercise, but it can also keep track of sleep and even stress levels in some models.
Motivating your child to live a more active lifestyle is the main plus of a Fitbit activity tracker. Kids need to get their daily activity to stay healthy and fit. A Fitbit will help to give your child a healthy and active routine.
A new feature is the Group Challenges, where your child can use their Fitbit to compete with the rest of the Family Account users or their friends. Through games and activities, they can compete for digital trophies and achievements.
Health goals can also be set for all the main tracking options: Daily activity, sleep, water consumption, and mindfulness. Great for kids young and old.
In summary
A Fitbit tracker will help your kid stay healthy in a fun way. They're available for ages six and up. A few different models are suitable for children depending on their age.