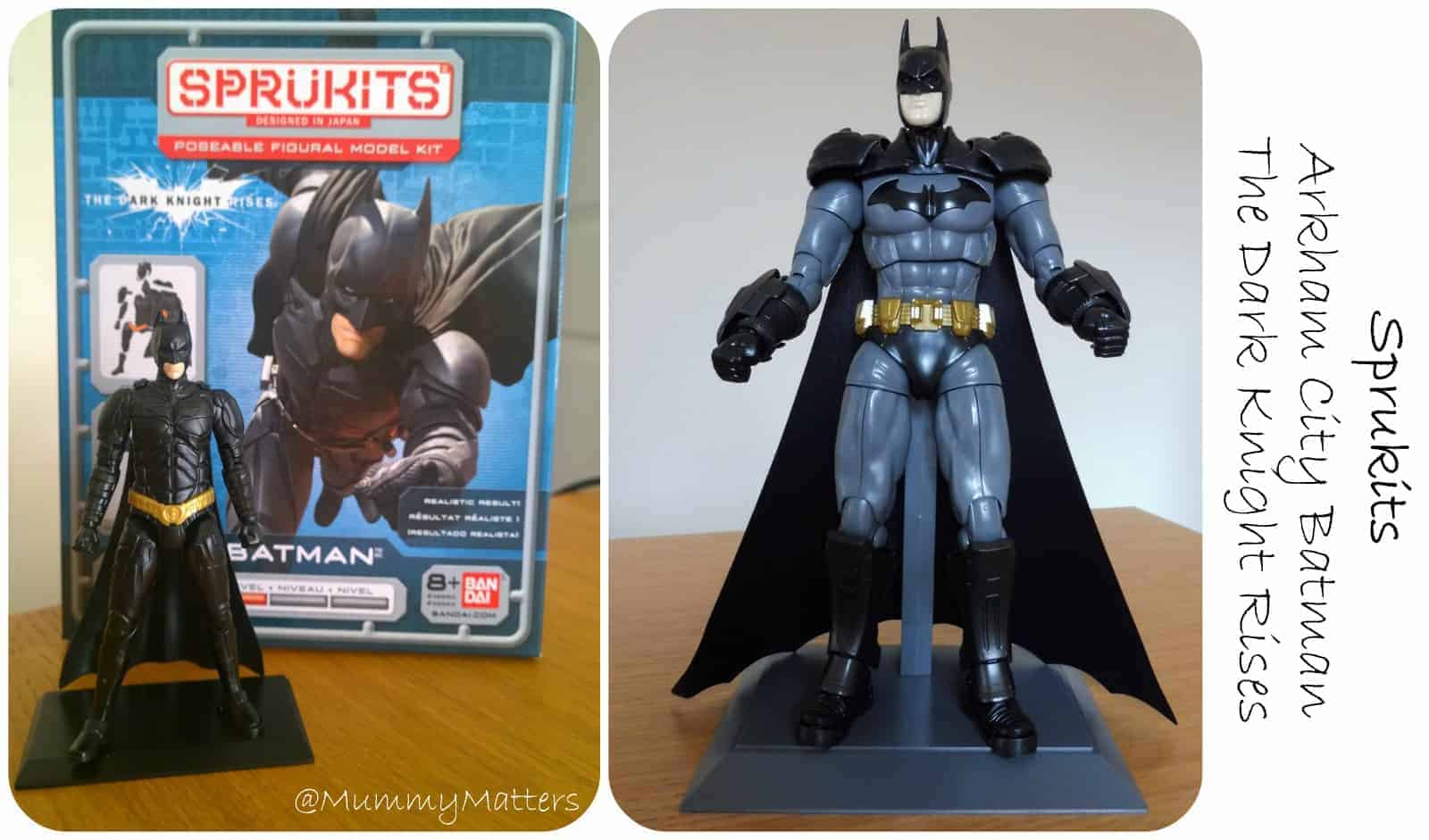 #buildahero with Sprukits
It's been a while since we are discovered a new 'toy' to pique Curly's interest unless it has a screen attached to it. At the weekend Curly has sat, for a little over an hour patiently building Sprukits Arkham City Batman.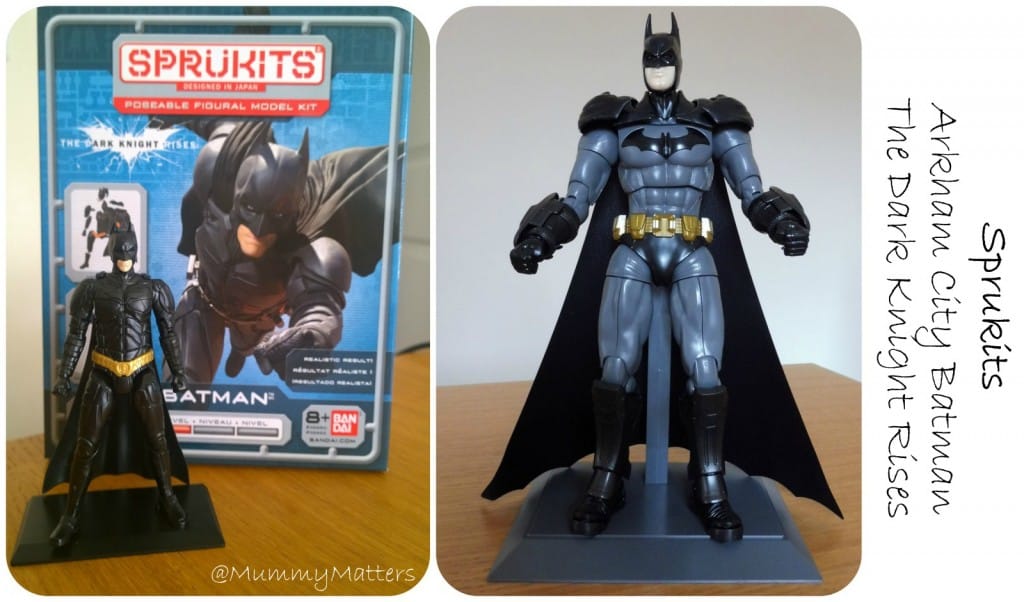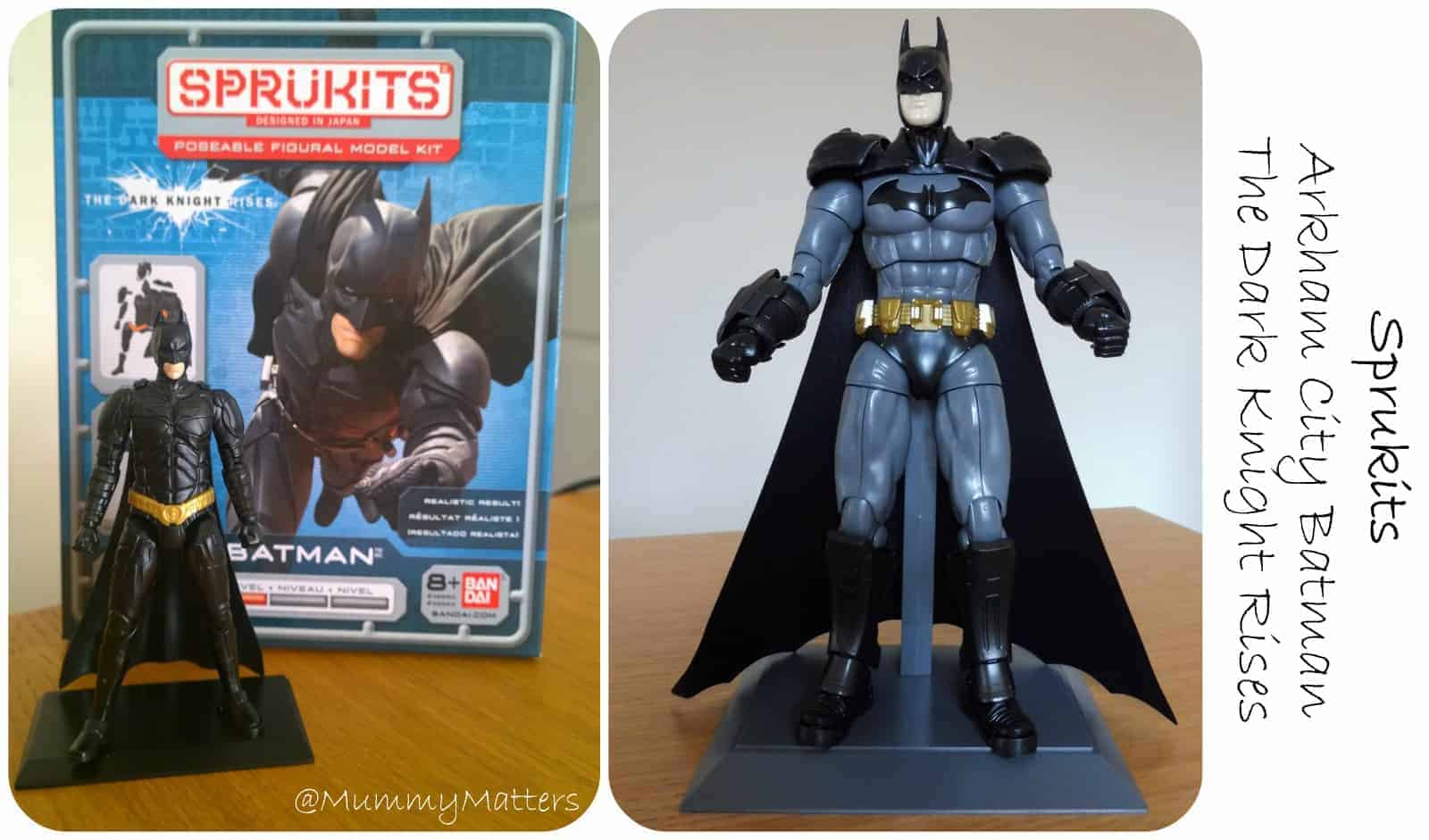 What is a Sprukit?

Inspired by over 30 years of Gundam history in Japan and designed by the same skilled artisans, the Bandai team is excited to be bringing the most iconic characters from your favourite comics and videogames to life by fusing action figures and construction into this exciting new concept.

Fans of DC Comics, Microsoft's Halo and TV Tokyo's mega hit LBX, can now create their favourite characters across three levels of complexity with no cutting, painting or glue required. Each level offers a new challenge with increase piece count, poseability and sharper detailing that only the most advanced injection molding technology from Bandai's legendary Gunpla factories can capture.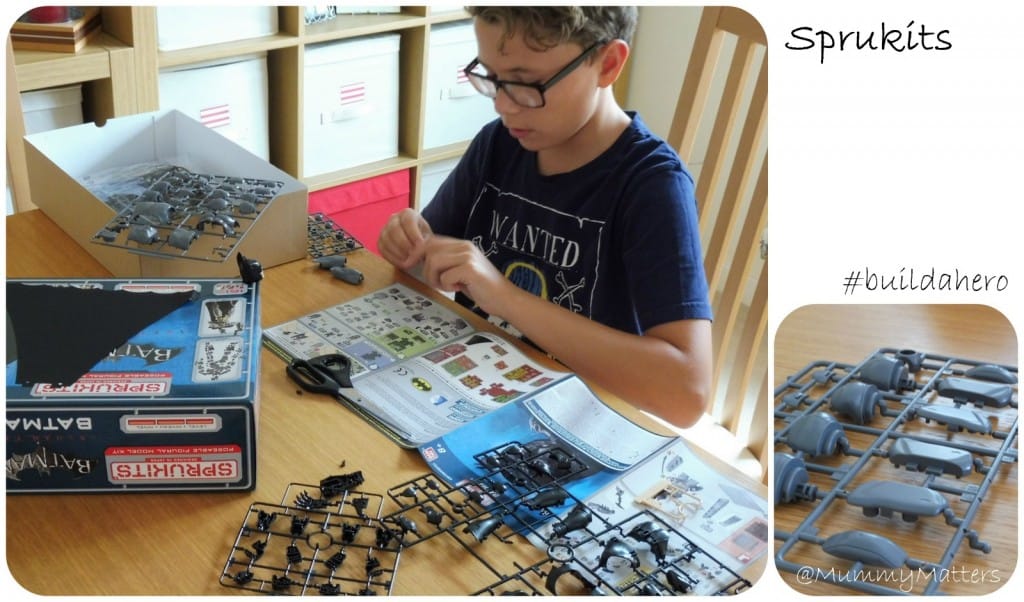 What makes a hero? You do.
I believe Curly's words when we presented him with the Sprukits was something along the lines of "oh awesome!!!!!". He set to work on building Arkham City Batman first. The kit comes with comprehensive instructions which are easy to follow. All of the components are secured to the sprue which are labelled A, B, C, D1, E, F, G, H and PC. Each component then has it's own number within the sprue. When selecting the component for the part you are building just follow the co-ordinates on the instruction sheet. For example, A1 means sprue A, part 1. You need to construct your figure in exactly the format on the instructions or you may miss a crucial part.
Curly initially found the figure quite easy to build but then he told me couldn't find one of the parts he needed. I asked him what number he needed and he looked at me a little gone out. I pointed to the letters/numbers on the instructions and then showed him the letters/numbers on the sprues and a sparkle of recognition registered on his face. "I wondered what they were for?!" he said. After that he only needed my help a couple of times when he had attached parts in the wrong order and needed pieces pulling apart.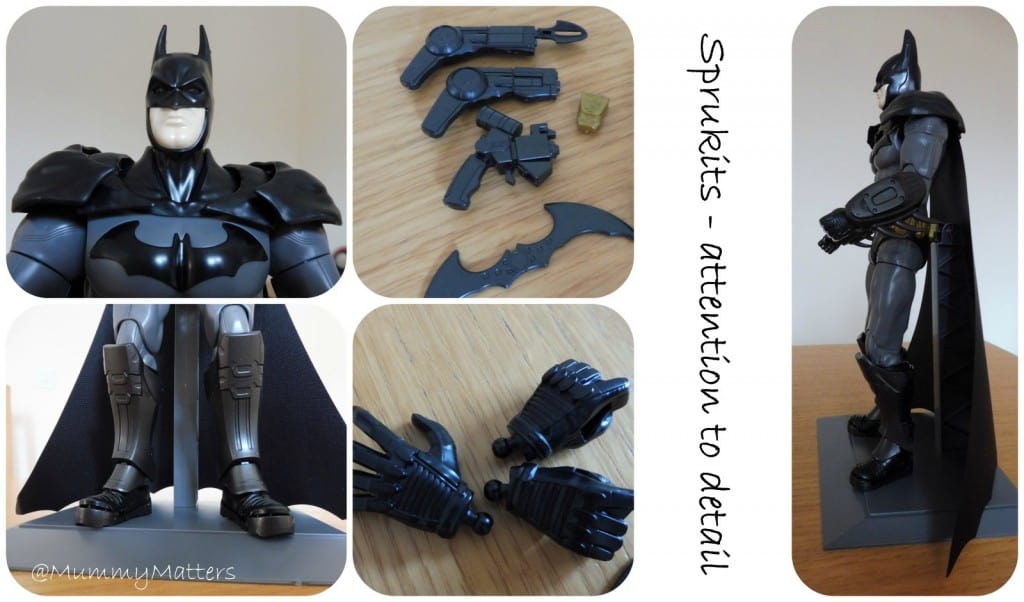 The final product is a very impressive poseable figure with interchangeable hands and weapons, which, according to Curly correlate exactly with those that Batman uses in the game. I asked Curly what he thought of his Sprukit and he said that he had really enjoyed building it and thought it looked even more awesome now it was complete.
Sprukit Options
Sprukit Level 1 – perfect for beginners and junior builders with over 30 pieces. I built one of these for Beanie Boy and it has taken pride of place on display in his bedroom (out of reach of Jelly Bean). RRP £8.99
Sprukit Level 2 – a larger scale figure with higher detail and 20+ points of articulation making them perfect to build, post and display. RRP £15.99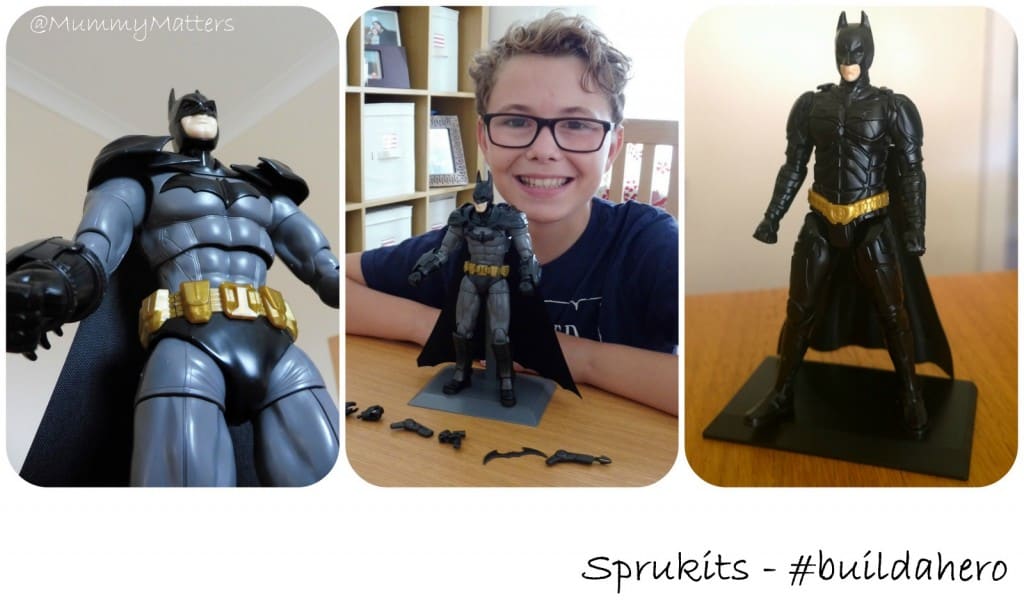 Sprukit Level 3 – these extremely detailed heroes have upwards of 150 pieces and increased articulation giving them true to life movement. RRP £49.99
Sprukits are available to buy at The Entertainer, Amazon.co.u, Argos, Toymaster, A1Comics.com, Smyths and Forbidden Planet International. Selected stores and online, more store still to come.
DISCLAIMER: We were sent a range of Sprukits free of charge in exchange for our honest review. All words, images and opinions are my own and may not be copied without my permission.