Back to school for mums and dads: The majority (62%) of parents want to learn coding to keep up with their kids
Despite half (50%) of children aged between five and ten learning to code at school, only one in five (20%) parents know how to, making most parents ill-equipped to help their children with tech homework, according to a new coding report released today by consumer robotics and AI company, Anki, makers of the UK's best-selling toy of 2017[1], Cozmo.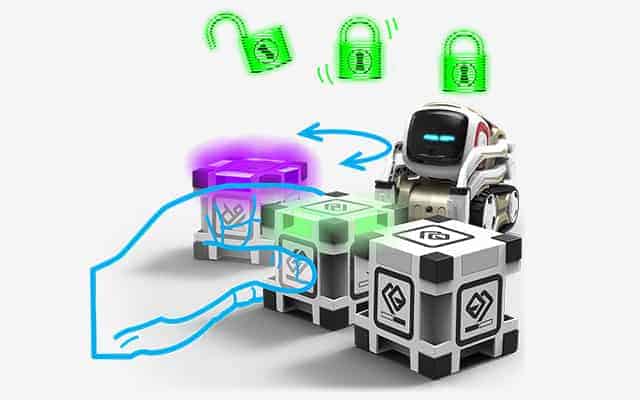 62% of parents want to learn to code so they can help their kids with tech homework
Half of the kids learn to code at school but only one in five parents have learned the skill, making it a huge challenge when it comes to helping their kids with tech homework
Computer programming is the number one career dads would like their kids to pursue while younger parents want their kids to grow up to be YouTubers
Anki, makers of Cozmo, is teaming up with John Lewis to help parents and kids bridge their tech knowledge gap
Anki, whose robot Cozmo is equipped with an easy and rewarding coding platform just like the coding platforms kids use in schools, has collaborated with John Lewis and brainbox celebrity mum, Susie Dent, on this report, to help bridge the knowledge gap between parents and their children.
Regardless of the fact that coding has been on the national curriculum since 2014, the report reveals almost half (43%) of parents struggle to help with computing homework as many of them have the wrong idea about what coding is. 5% of parents actually think coding allows you to control people's minds while 12% think it allows you to hack into people's private data.
But the good news is that parents recognise their lack of knowledge and are willing to address it, with 60% of parents saying they want to learn to code and 62% saying it's to help their kids with their homework.
The report also reveals that almost half (45%) of mums feel a basic understanding of what coding it would boost their confidence in helping their child.
As technology advances at a rapid pace and children become digital natives, the research reveals a huge tech knowledge gap between parents and their children with 38% of parents admitting they are worried that they are getting left behind when it comes to tech and almost a third (31%) finding the tech their kids use overwhelming.
What do they want you to be when you grow up?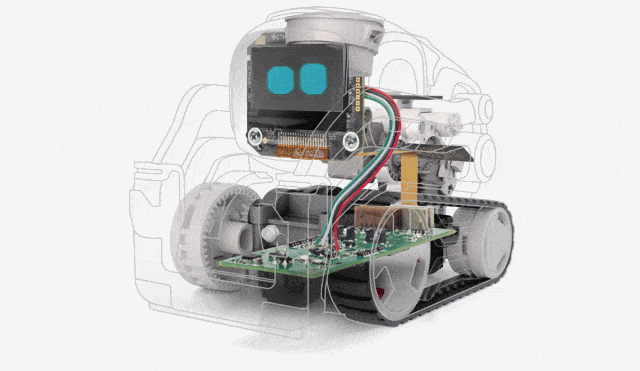 It's no wonder they are eager to improve their own coding know-how and so support their children's learning – two thirds of parents (64%) think it's important for kids to learn coding and almost a third of parents (32%) hope their child goes on to pursue a career in computer programming or engineering.
Computer programming is the number one career that dads would like their children to pursue, while it is the fourth most popular amongst mums, who would most like their children to be a teacher.
This changes drastically with age, however, as over a third of parents aged 16-24 (36%) would like their child to grow up to be a YouTuber, compared to 10% on average.
These new tech career aspirations are in contrast to the number of parents wanting their children to become doctors (9%) and or embrace a career in politics (5%).
John Lewis and Cozmo helping parents and kids crack the code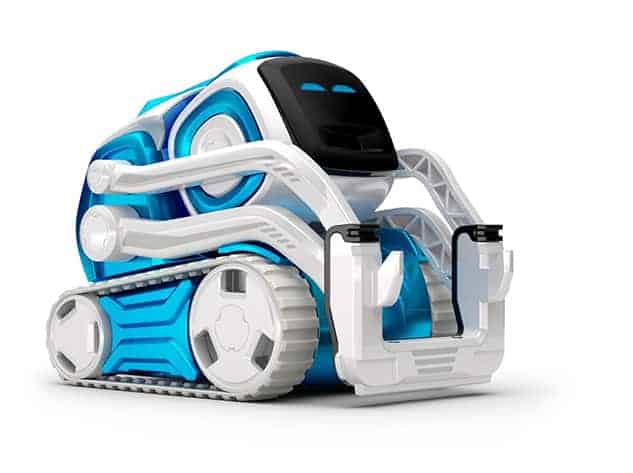 Anki is teaming up with John Lewis to bring Cozmo's easy to use coding platform to more parents and kids this Autumn with resources and in-store initiatives to support theirs and their child's learning.
The Create with Cozmo Coding Book, which is retailed exclusively with John Lewis, is the antidote to coding confusion and will guide parents and kids on their coding journey.
Cozmo Coding Coffee Mornings in the John Lewis Oxford Street, London store will bring the Create with Cozmo Coding Book to life, offering mums and kids the opportunity to code together with Anki experts.
Anki is also collaborating with celebrity mum Susie Dent, best known for her role in Countdown's Dictionary Corner, to demonstrate how accessible coding can be for both parents and children.
Susie Dent said: "As a parent, I feel the pace at which technology is changing. I am far from being a technophobe, but coding is a skill I've never had the opportunity to learn, but that I recognise is going to be of great importance in my children's lives. Playing with Cozmo with my daughter showed me how fun and accessible coding can be – I've learned a huge amount in a very small space of time, and had lots of laughs along the way.
"All parents naturally want to be able to help our children in any way we can, so learning the basics of a skill like coding, which is a key part of the school curriculum, will enable us to support them in a vital component of their studies."
Chris Nichols, Toy Section Manager, John Lewis said: "This report has revealed that the majority of parents dream of their children pursuing a STEM-based career, making it even more important for parents to bridge the knowledge gap and be able to support their children in their studies.
"Anki's best-selling robot Cozmo comes with Code Lab, an easy and rewarding coding platform just like the coding platform kids use at school. This allows children and parents alike to learn the basics of coding and create cool new things for Cozmo to do using simple drag and drop blocks."
"Partnering with Anki is a really exciting step for us as it allows us to empower parents to take the first steps in learning to code."
Top five jobs parents want for their children:
| | | |
| --- | --- | --- |
| Overall | Mums | Dads |
| 1.Engineer | Teacher | Computer Programmer |
| 2.Scientist | Scientist | Engineer |
| 3.Computer Programmer | Engineer | Scientist |
| 4.Teacher | Computer Programmer | Teacher |
| 5. Academic | Academic | Academic |
Cozmo Coding Coffee Mornings
Anki's Coding Coffee Mornings are taking place in October half-term at John Lewis Oxford Street. Exact dates TBC
Cozmo MSRP, £179.99
Cozmo, an adorable real-life robot side-kick destined to become your child's new best friend, is available from Anki.com, Argos, Smyths Toys, Harrods, John Lewis, Very and Amazon.
https://www.anki.com/en-gb/cozmo
Create with Cozmo, £19.99
The Create with Cozmo Coding Book is available exclusively at John Lewis from 20th October. The book is jam-packed with different activities which invite readers to use code in order to create new projects and games to enjoy with Cozmo. Create with Cozmo is the perfect gift for any Cozmo owner looking to hone their coding skills.