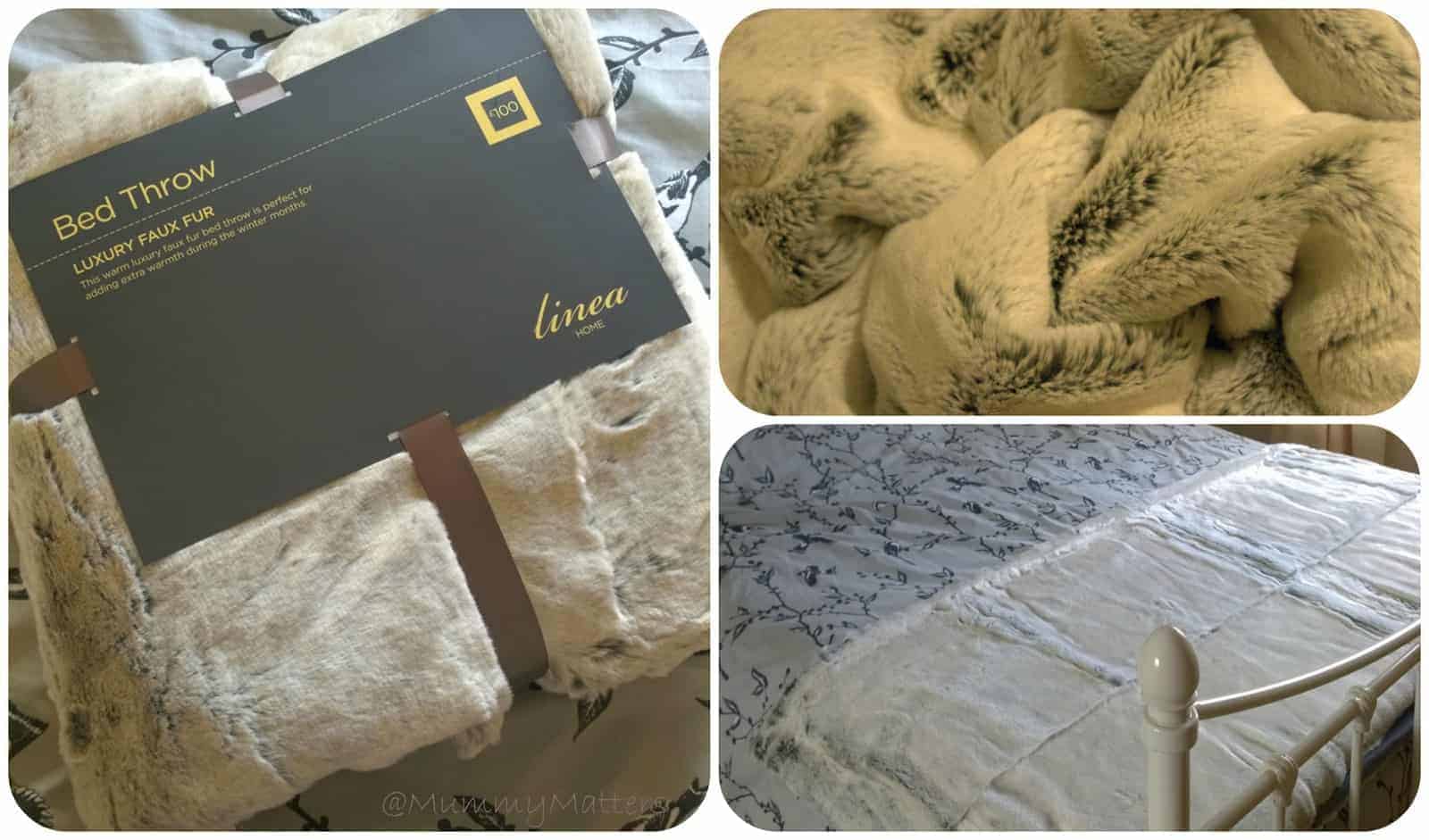 Baby it's cold outside (but it's warm under my House of Fraser throw)
I have mixed feelings about Winter, on the one hand I love those days where the sun shines brightly yet low in the sky because it's gives a beautiful light for taking photographs, I loved to get snuggled up in cosy warm clothes when venturing outside BUT on the other hand, I really don't like being cold. I hate that feeling when you walk into a room and the heating hasn't come on and the air is cold. For some reason we have NEVER managed to get our heating working right in our house and it's only 4 years old! It can be boiling hot in one room but freezing in others because the heating hasn't come on in there?!?? I don't understand it that's for sure!
Very slowly we are making changes to our bedroom, although the biggest change is yet to come when we can finally order the wardrobes we so desperately would like and need to complete the look. When House of Fraser asked if I would like to review their website I decided that with the Winter upon us perhaps a snuggly throw for our bed would be nice. Personally, I have never bought a throw for a bed before because I didn't see the sense in something which would just get kicked to the floor each night but I was wrong!!! Wrong I tell you and I don't own up to that very often!!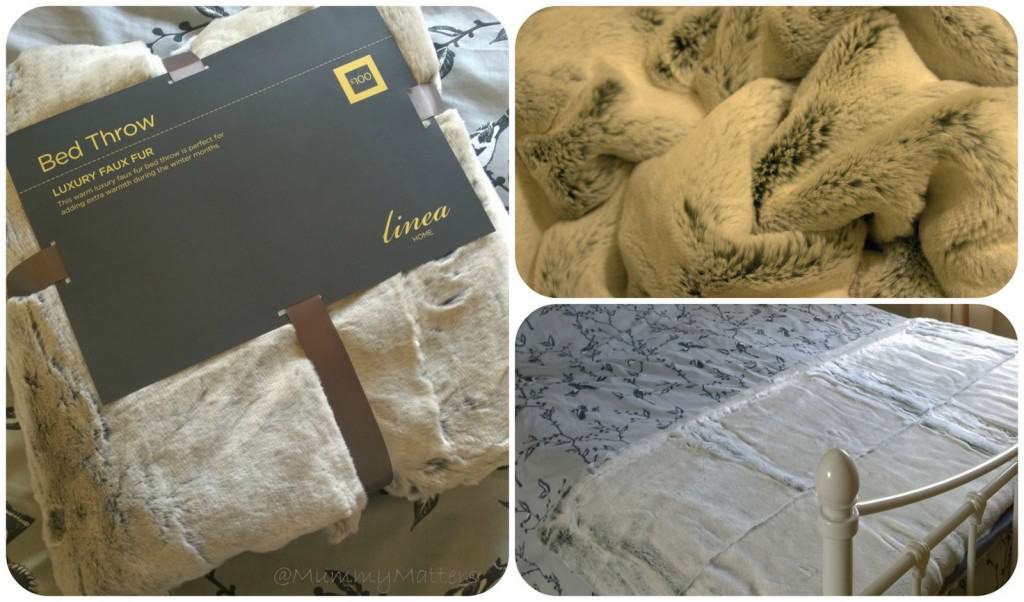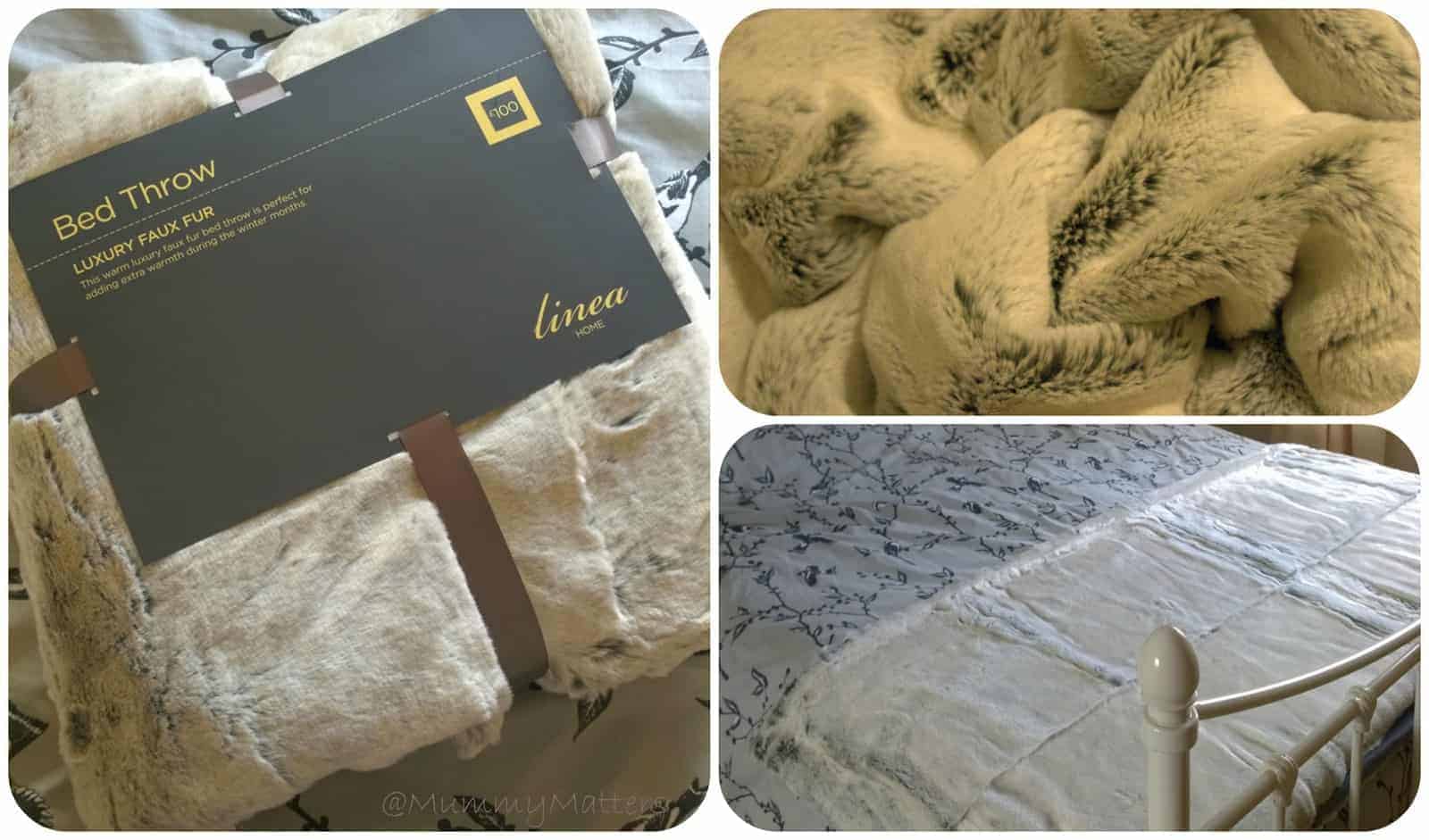 Navigating the website was really easy, you can either type exactly what you are looking for in the search bar at the top of the page OR you can browse via department. I clicked 'Home', then 'Bedroom' and then 'Bedspreads, Throws and Blankets'. There were hundreds to choose from to suit every budget but since I knew how much I wanted to spend I set the page to sort lowest price first and then looked to see what took my fancy. I saw a Faux Fur throw in the sale and couldn't resist, it had been reduced from £100 to £50 and I had been given £40 in vouchers so it would only cost me £10, a bargain!!
Once I had placed my order, I received a confirmation and then received a further email to tell me when it had been dispatched. Within a couple of days my order arrived well packaged and in good condition. It was so much heavier than I expected it to be and I loved how it was wrapped up in the grey ribbon. Not one to throw things away easily I decided to recycle the ribbon by tying it into pretty bows on the bedstead.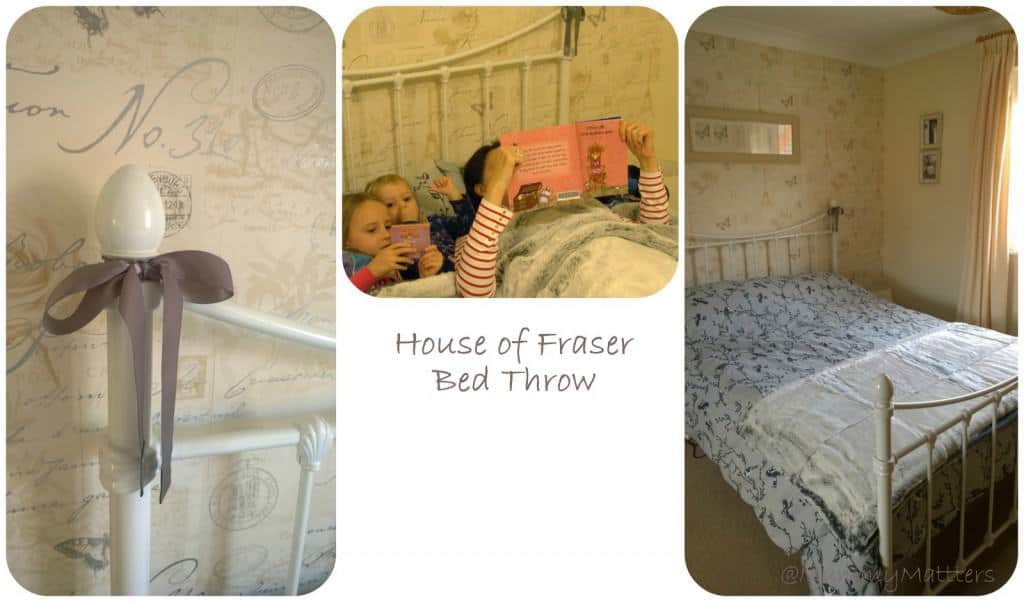 Our throw has been a huge hit with the Beans who love to snuggle up under it for stories before bedtime and then they climb up under it in a morning when it is toasty warm from Hubby and I sleeping under it. I love it so much I am even considering getting something similar for Little Bean to have in her den.
DISCLAIMER: I received a voucher to enable me to place an order with House of Fraser online. All words, images and opinions are my own and may not be copied without my permission.