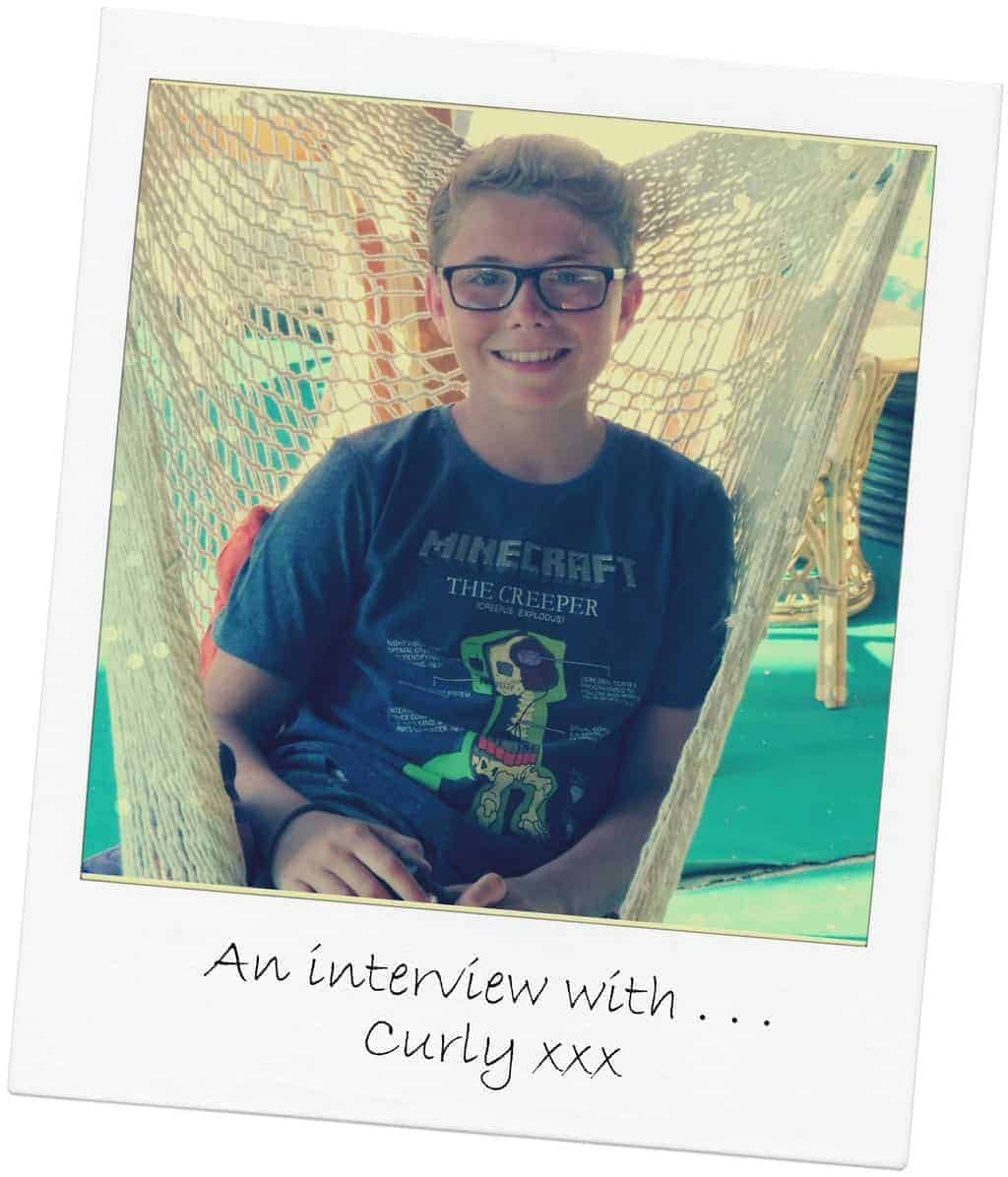 An interview with Curly aged 13 years and 7 months . . .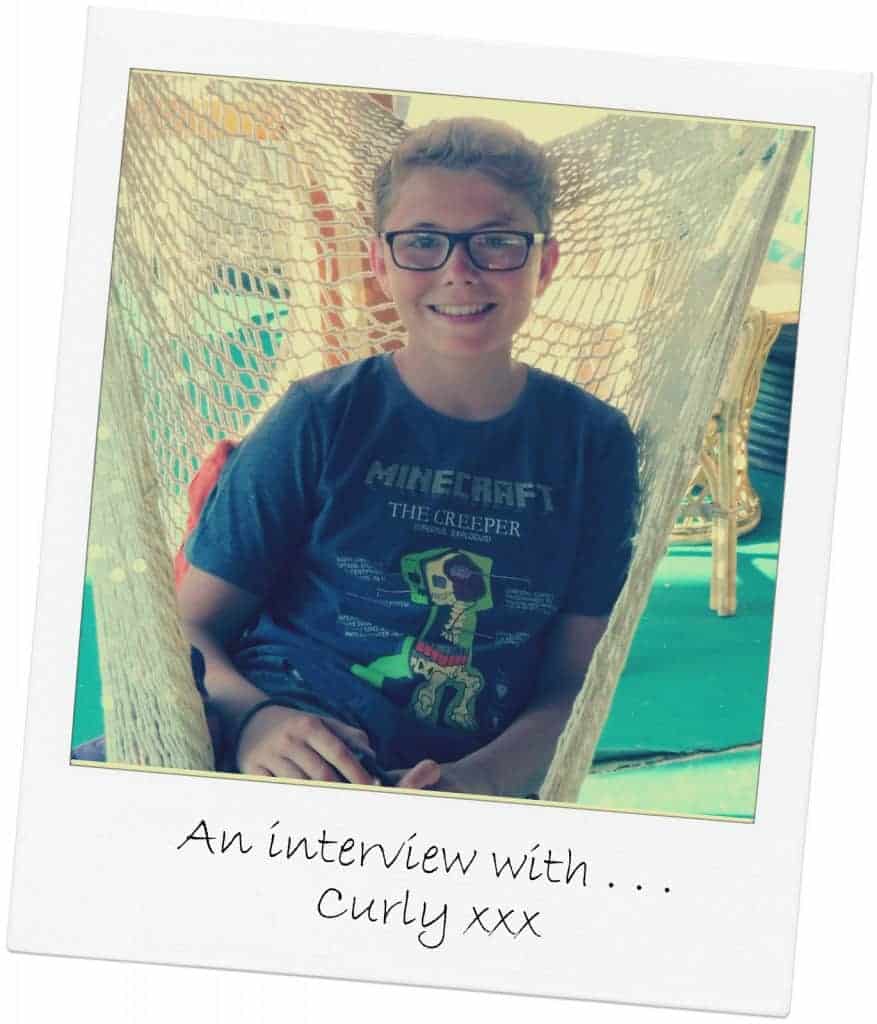 Do you know, I could have sworn I had already published Curly's 'interview' but then I found it sitting on my desktop hidden in the wrong folder so I'm guessing not since I can't find it on Mummy Matters so here goes with Curly's answers . . .
What is your favourite colour? Red or Black
What game do you enjoy playing most with your friends? 6 square (a bit like tennis but you have to hit the ball in your square before it enters another persons square)
Who is your best TV character or character from a film? TV – Peter Griffin (Family Guy) and FILM Nicholas Angel from Hot Fuzz
If you could choose a day out with Mum and Dad, where do you like going best? Alton Towers
What is your favourite food? Chilli over Nachos or Chocolate
What is your favourite book? The Demonata Series Darren Shan
Who is your favourite band or best song? Ed Sheeran Afire Love
What is your favourite video game? Dead Rising2
What would you like to be when you grow up? Policeman
Can you tell me a (clean) joke? Man walks into a bar . . . ouch!
If you had a bag full of money and could buy anything you wanted to right now, what would you buy? Most likely a PS4