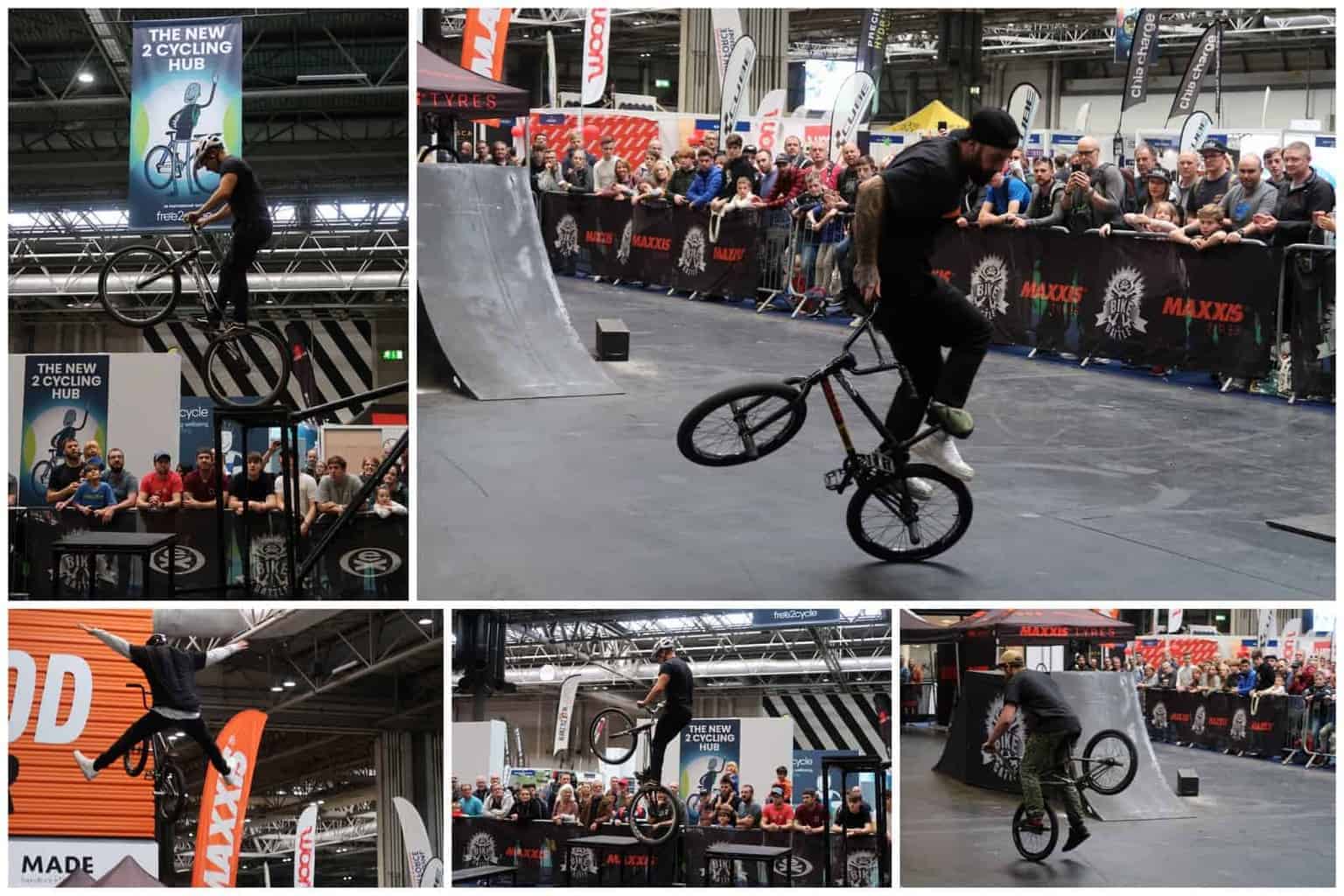 A Day at The Cycle Show at the NEC
At the weekend we popped along to the NEC in Birmingham to attend The Cycle Show which was a first for us. The Cycle Show is the world's biggest Cycling Showcase with all the biggest cycling brands under one roof. At The Cycle Show, you could shop to your heart's content for the most ground-breaking bikes, cycling kit, clothing and more.
Who is The Cycle Show aimed at?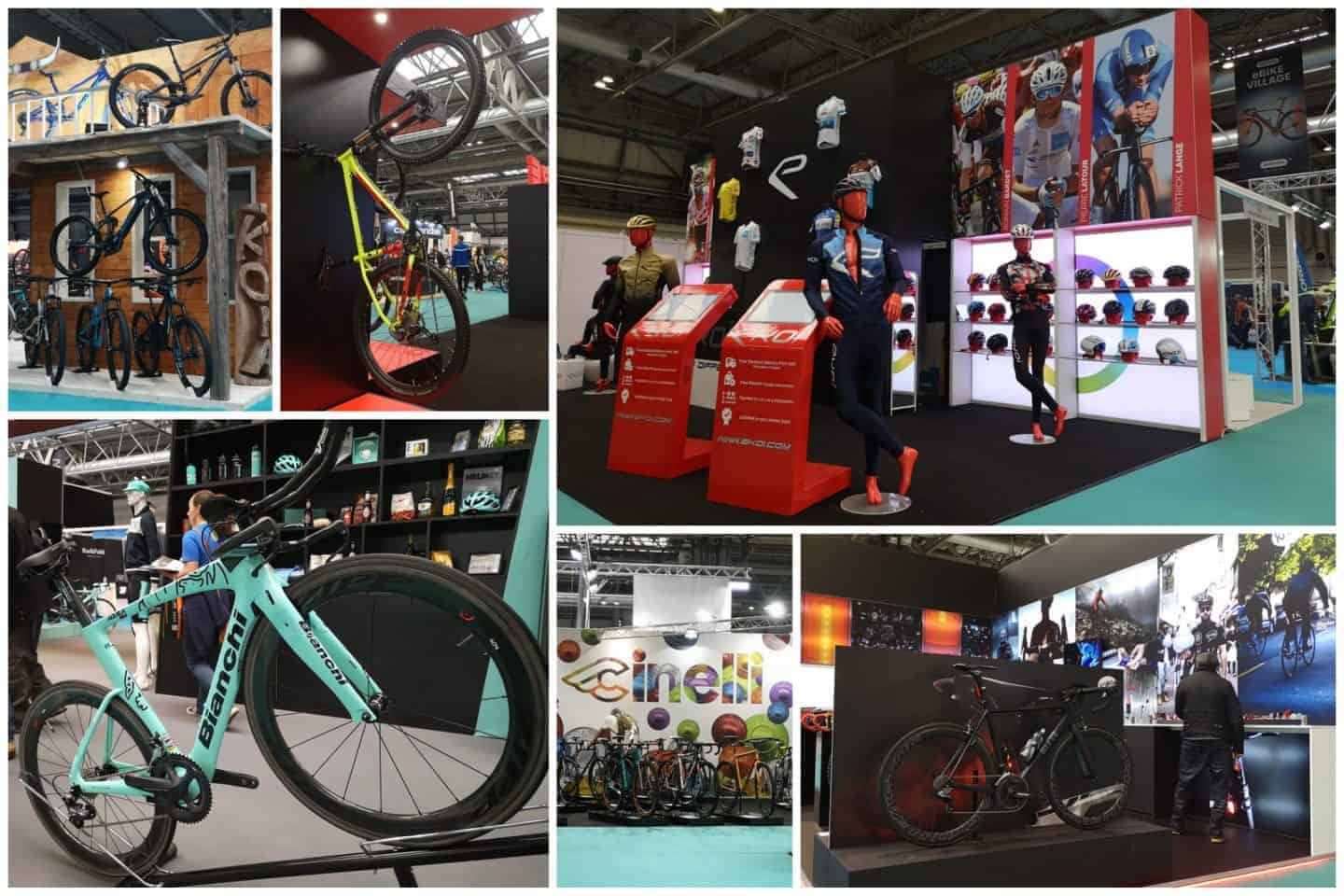 To put it plain and simple, The Cycle Show is aimed at anyone who is interested in cycling from the weekend cyclist to the professional and those who are just starting to show an interest. I won't lie, as newbies attending the show we did find the sheer number of bicycles on display quite intimidating. I think if you are looking to attend the show with plans to buy a new bike you should definitely do your homework before you set off so that you know what it is that you want and roughly how much you want to pay.
At The Cycle Show, you can book cycling holidays, find out about the latest developments in the sport or just grab a coffee and a bite to eat whilst you catch up with all of your cycling buddies and boast about who has the best gear.
Getting Around
My social network followers will already know that I injured my ankle a few weeks ago and as a result am now in a support boot with crutches for a minimum of six weeks. We nearly decided not to attend the show because of my ankle as I knew it would be hard going for me, spending a lot of time walking around results in a very swollen and painful ankle. Luckily for us, we were offered the use of a wheelchair so we decided to give it a go (it is also possible to hire mobility aids at the NEC although this is recommended to book before you arrive). Apart from the fact that Simon felt like he was pushing a baby elephant around in the wheelchair, we found it easy to navigate. The entire show was on one level and the aisles are plenty wide enough to not feel like you are getting in the way.
Fun for the Kids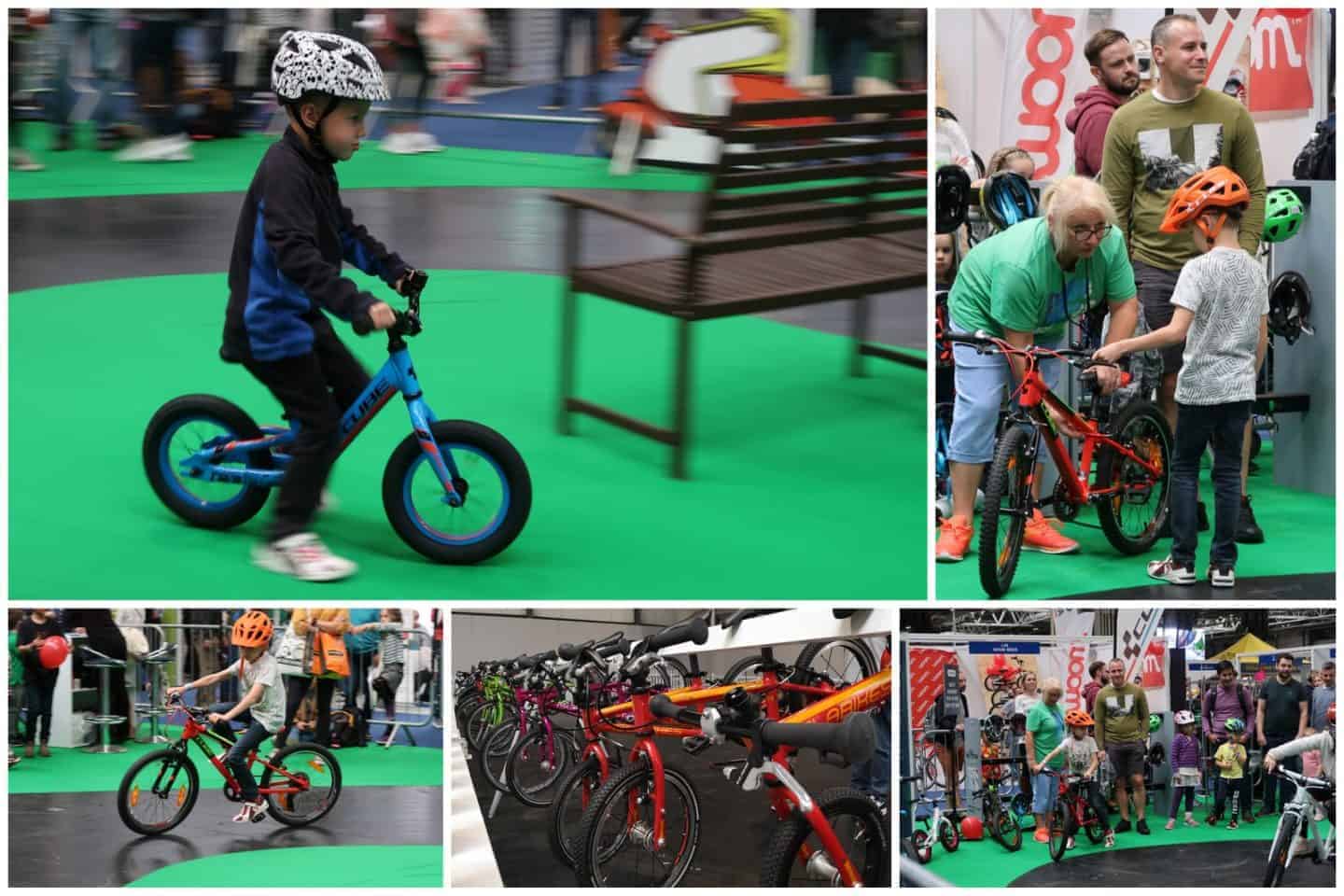 There were two main test tracks for the children, the Cube Kids Test Track which appealed to the children immediately with it's eye-catching 'road' set up and obstacles to bike around. There was always a queue but this moved quite quickly and after completing a disclaimer form, the children were fitted with safety helmets and a Cube bike appropriate to their size and capabilities. The boys had lots of fun cycling around the track and both loved the Cube bikes too. Ollie thought he was 'awesome' and Albie liked his bike because it was a balance bike although he has told us that he WILL learn to ride his big bike soon.
The other test track for children was the Islabikes test track where they had the full fleet of children's bikes on display. These are lightweight bikes for all abilities. We found the staff here to be very knowledgeable and helpful when kitting out the children. Unfortunately for Albie, he was between bikes as the balance bike was too small and the next bike up had pedals but no stabilisers so Albie was too frightened to ride it.
Test Tracks for Adults
We can't let the children have all the fun, so around The Cycle Show, there were a further five test tracks aimed at adults wanting to trial the eBikes, Road Bikes, MTBs and more. I did encourage Simon to have a go but he didn't feel comfortable leaving me in the 'safe hands' of the children in a wheelchair so he declined but lots of riders were having a blast on the various bikes available to them.
Extreme Bike Battle with Lee Musselwhite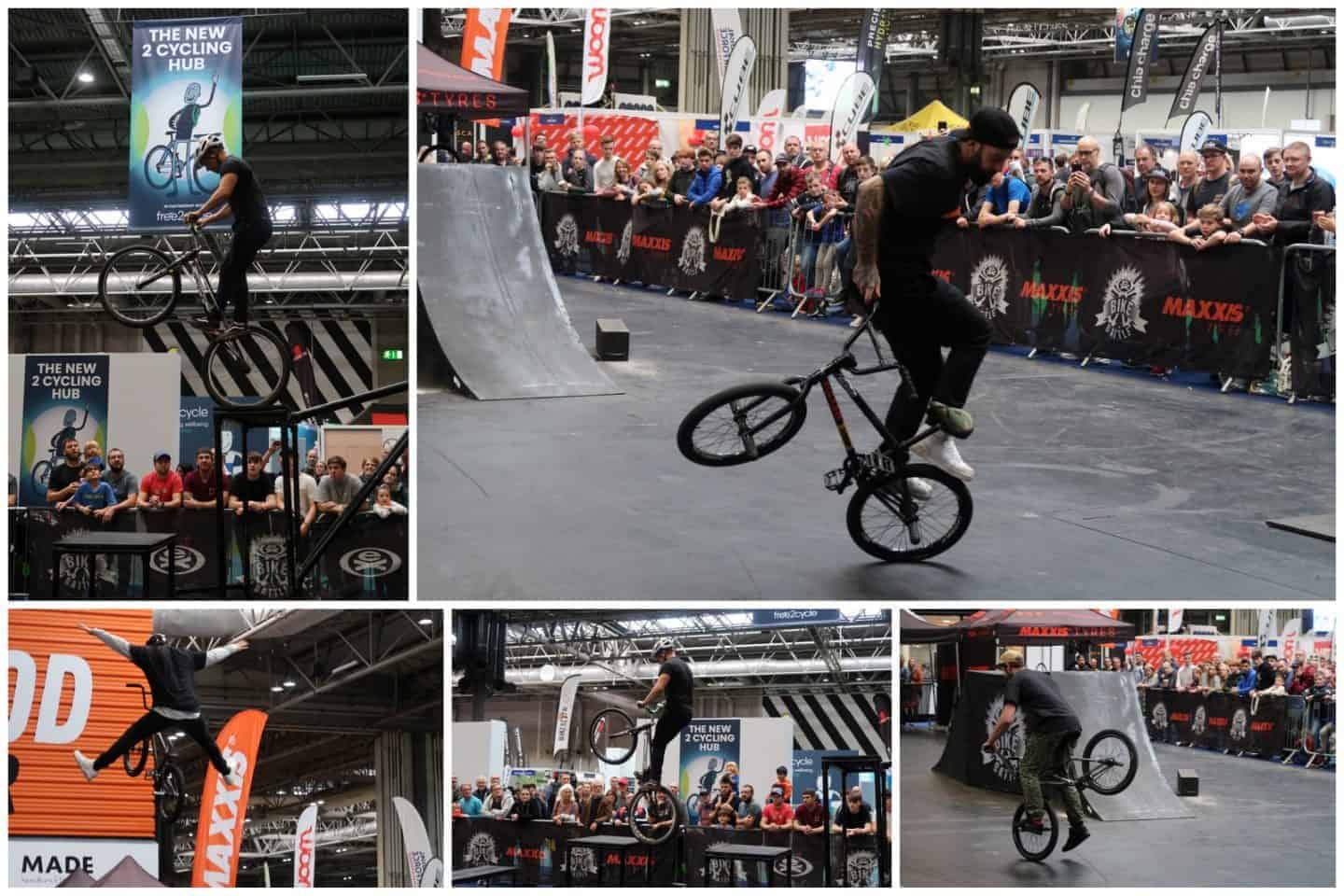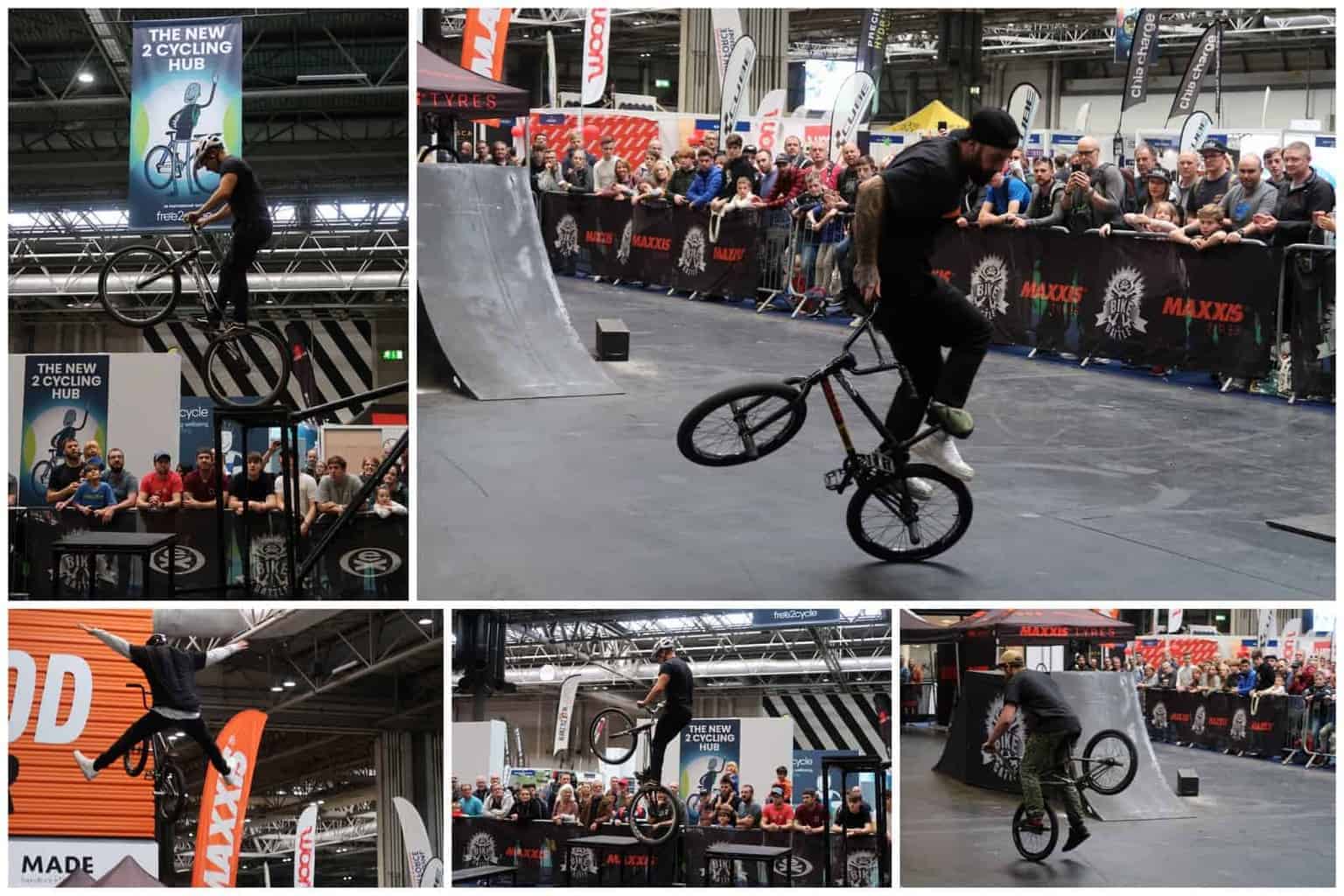 Earlier this year we watched an amazing bike stunt show at Peterborough's TruckFest so we were excited to watch the UK's premier stunt tour group Extreme Bike Battle as they flipped, spun and jumped their bikes to the whoops and cheers of the crowd. These guys are amazing and great fun to watch, in the words of my 8-year-old Ollie, "they've got skills". Afterwards, the Beans were invited into the arena to take part in the BMX coaching sessions which were held after each stunt session. Even Albie was having a go – although both wheels stayed firmly on the ground!
Shop til you drop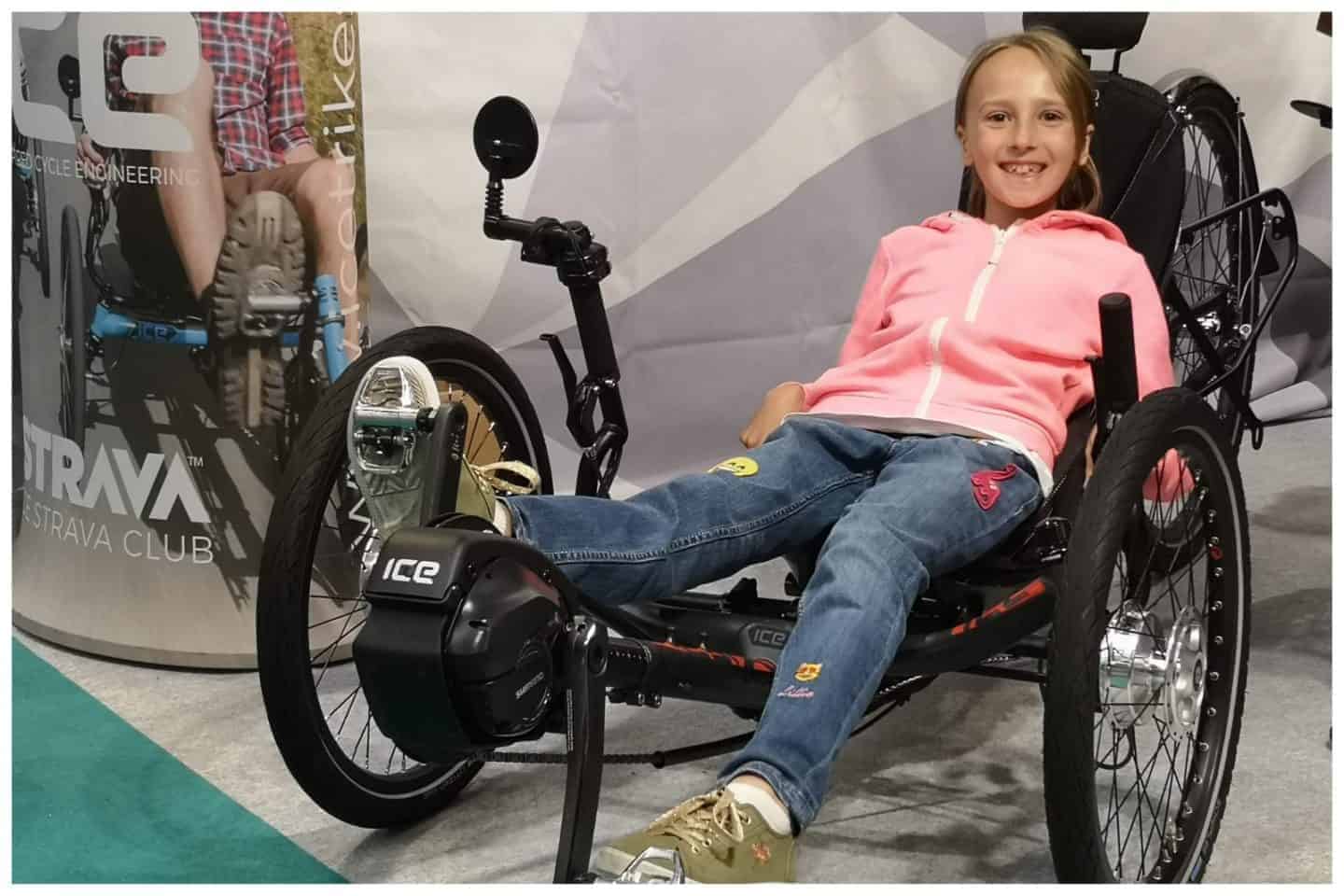 I think it was a good thing that Simon had me with him otherwise I can imagine we would now be awaiting delivery of his next new bike!! As it was we managed to make it out of The Cycle Show with just a few minor purchases. The children have all eyed up their favourite bikes and I spotted 4-5 which really took my eye too, obviously not whilst I am wearing my boot. One stall which really captured our attention was the ICE Inspired Cycle Engineering who make recumbent trikes. We often pass a man on a recumbent bike on the way to school and so the children were really keen to get a closer look at this strange contraption. Whilst they were checking out the sleek and sporty models, Simon was coveting their off-road rugged trikes.
The show was open to the public for three full days with so much to see and do. There were lots of great talks being held across multiple stages and opportunities to meet some of the biggest names in cycling as well as get up close and personal with your favourite bikes too. If you love bikes then you'll definitely want to keep your eyes peeled for next year's show.