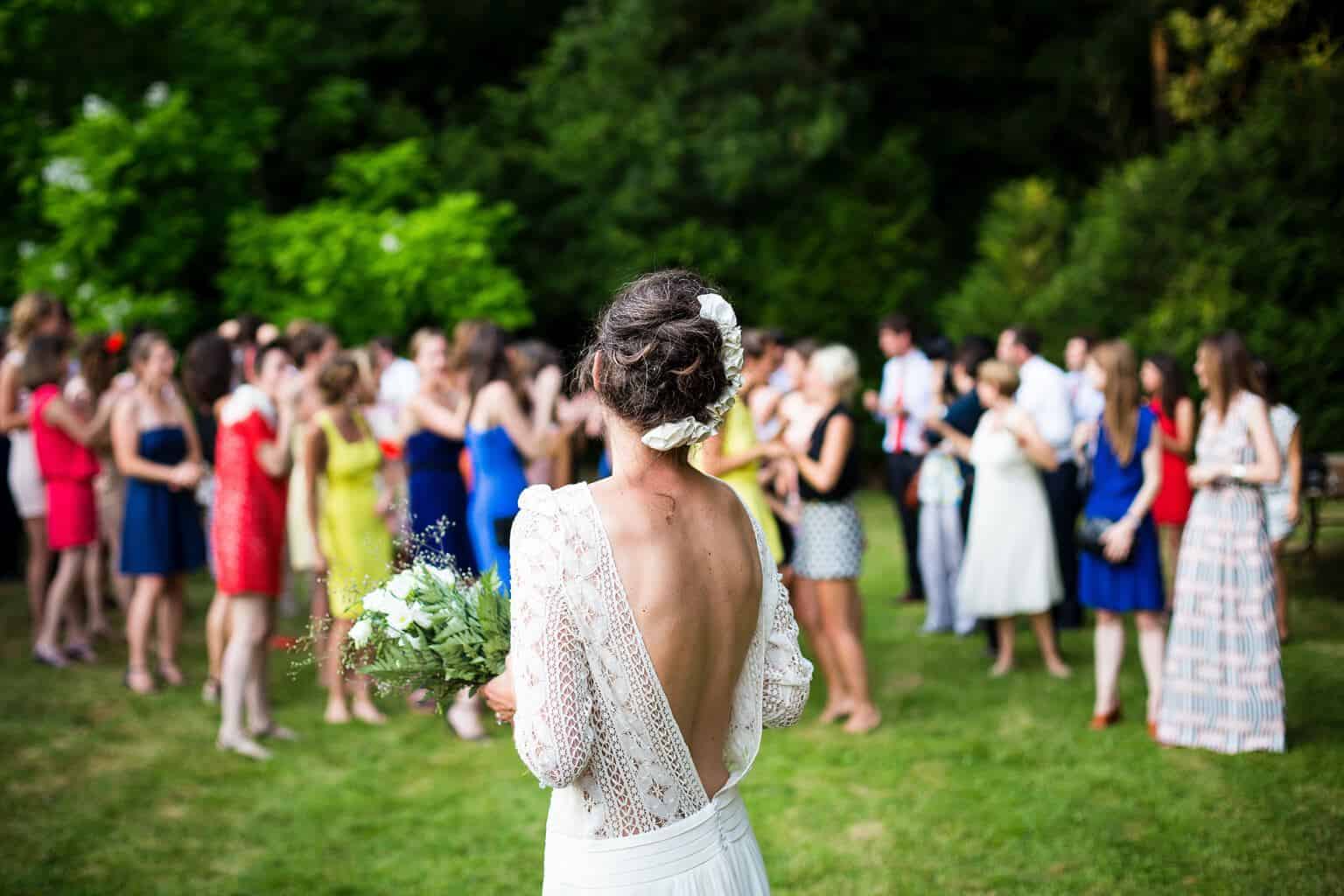 8 Secrets to a Beautiful Wedding Album
Wedding photography in the UK typically sets us back over £1,500 – so it's no wonder we get a little stressed about the results. With everything else on your big day, from the flowers and food to your shoes and dress, you can see exactly what you're getting. With your wedding photography, you won't know how much you like the pictures until several weeks after the event.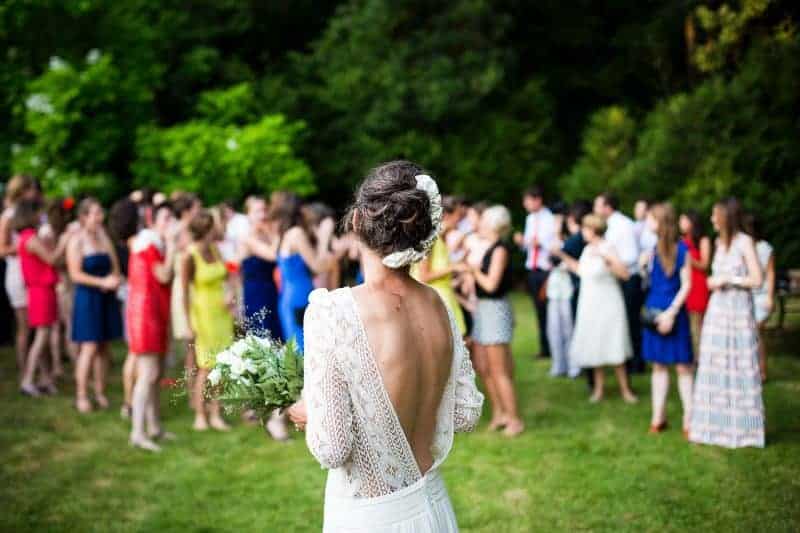 The key to a beautiful wedding album is in your preparation, and at no point should you be sat back, crossing your fingers and hoping that your photographer will magically produce pictures you like. You need to take active measures, which Dakota Murphey has outlined below.
1. Vet Your Photographer
Given how much hinges on your decision, it's no wonder there are entire blogs dedicated to choosing your wedding photographer. It's strongly recommended that you invest in a professional with wedding experience – your favourite food photographer isn't going to do your dress justice (unless it's made from sashimi), and asking a friend with a camera to capture your day will put too much pressure on your friendship, especially if they don't turn out as you'd hoped.
2. Give them a Style Brief
Wedding album photography ranges from traditionally posed portraits, through documentary-style candids, to unconventional shots that might not have actually have anyone's face in them. The best style for your ceremony depends on your personal tastes. Browse albums and online galleries to find examples from other weddings that represent the way you would like to remember yours, and don't be afraid to show these examples as you explain to your photographer what you're looking for.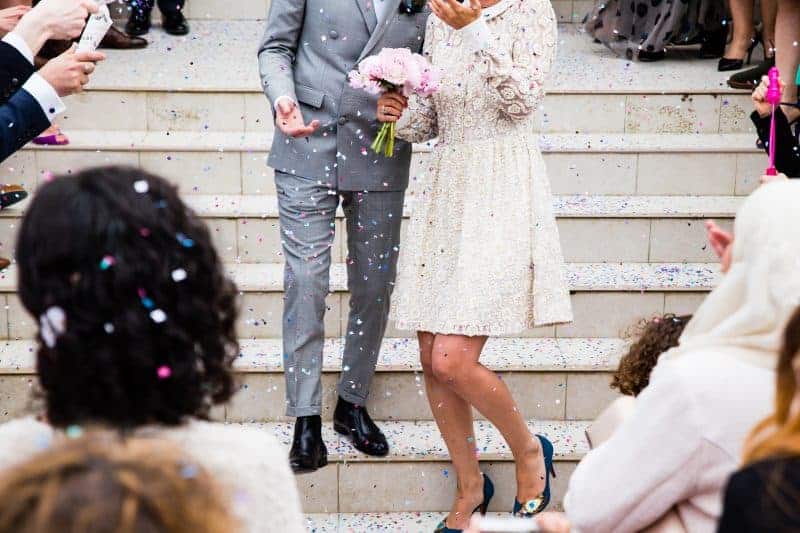 3. Have the Engagement Shoot
Often offered as part of a package, an engagement shoot is a blessing for couples that aren't used to being in front of the camera. You get to practice posing and relaxing in front of a lens and get a heads up if you naturally hold your hands awkwardly or second-guess your smile in a way that would leave unhappy with snaps from the big day.
If your photographer doesn't offer a dedicated engagement shoot, getting a warm-up couples' shoot by a specialist firm, like Boggio Studios, is worth the investment to get comfortable in the spotlight (and can be a great addition to invitations or "save the date" cards. Treat the session just like a date with your partner and you'll end up with natural-looking pictures, reflecting the love between you.
4, Keep your Photographer Informed
No matter how good they are, no photographer is a mind reader. On the day of the event, make sure you draw their attention to any particularly relevant details, like handcrafted centrepieces, or an heirloom hairpiece. The little things are what makes your day unique.
The same goes for any planned surprises. By all means, keep your moonwalk down the aisle a secret from your guests, but make sure your photographer is prepared to snap their reaction. If you've been rehearsing an unconventional first dance for months, try to give them a heads up on any key moments, like synchronised moves, jumps or dips.
5, Have a designated Family Photo Wrangler
Nobody likes the traditional photocall, and inevitably people get bored of standing around and waiting for their turn… Only to disappear for half an hour and hold up proceedings. This is where you need to make the most of that one busybody aunt, or loudmouthed sibling, and use them as a subject wrangler. Introduce them to key relatives early on in the event, then give them a list of who to nudge, coerce or physically drag over during the photoshoot. The added bonus is that your wrangler will be too pre-occupied to get in anyone else's hair, and probably enjoy the ego boost of being "helpful" on your day (just make sure to give them a shout out later).
6. Let your Photographer in on the Family Dynamics
If you prefer your stepfamily to your blood relatives or don't want to risk an outbreak of war from your parents being in the same frame, tell your photographer. It's part of their job to be an expert diplomat and can save you a lot of stress and family conflict just by being in the loop. The "why" doesn't matter, but if they don't know about a risky combination of relatives, they won't be able to avoid it.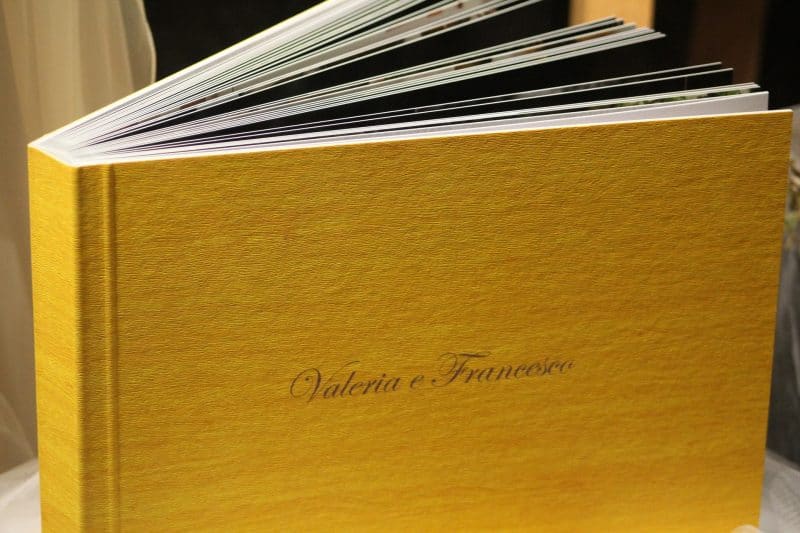 7. Feed your photographer at the opportune moment
Contrary to popular belief, photographers need more than air and lenses to survive an entire day of shooting! If you don't make specific arrangements, your catering staff will likely whisk them off into a separate room once you start your wedding breakfast. This might be fine – brides seldom want snaps of them cramming chicken into their faces – but if you have mid-dinner speeches or other entertainment scheduled, you will need to make sure your photographer is aware, and arrange for them to eat at a more convenient time.
8. Relax, smile, be confident.
Finally, the best wedding album pictures will be where you and your partner are enjoying yourselves, after all, it's supposed to be a celebration! If you've followed the above steps you shouldn't need to worry about your photographer at all, so relax and enjoy your special day.