7 Modern Wardrobe Essentials Every Woman Should Own In 2023
We use words all the time; we say them; we use words like basic, essential, practical, comfortable, elegant and many others, but do we fully grasp the depth of their meaning?
When we talk about essential or necessary clothing that all women should own, what kind of garments are we really talking about? What do all women actually need?
The 2023 women's fashion trends
Taking a thorough look at the best fashion brands' collections and the suggestions of the most respected fashion editors, several trends and styles clearly stand out this autumn/winter!
More specifically, 2023 women's fashion means maxi and wide wool coats and trenches, long skirts, cargos (and chinos, of course), voluminous, oversized padded and puffer jackets, faux leather & faux fur jackets and blazers and big (really big) scarves. Loafers will be with us again this winter, and comfortable sneakers – retro or modern – will still be a must-item for any type of fashion style!
It is obvious, long, wide, comfortable easy-to-combine clothes and sheer fabrics under heavy-duty winter outerwear are fashion's main recommendations for 2023.
Women's wardrobe staples
But now that we talked about trends let's talk about staples! Clothes that will be trending this winter and the next one, and the one after it! Clothes that will always be in style! 
Chinos and khakis came into our lives long ago and never left; denim in all its forms – from shirts to trucker jackets – is an all-time classic! Cargo pants and utility trousers (like the carpenter trousers), hoodies and comfortable knitwear, tracksuits and joggers, preppy shirts and blazers to wear at work every single day are some of the essential items of any woman's wardrobe. 
They are iconic and eternal pieces of clothing that will build the chicest and most comfortable casual or smart casual outfits! This is what elegant and minimalist fashion is ultimately all about!
7 wardrobe essentials every woman should own in 2023 (and Forever)
1. Sweaters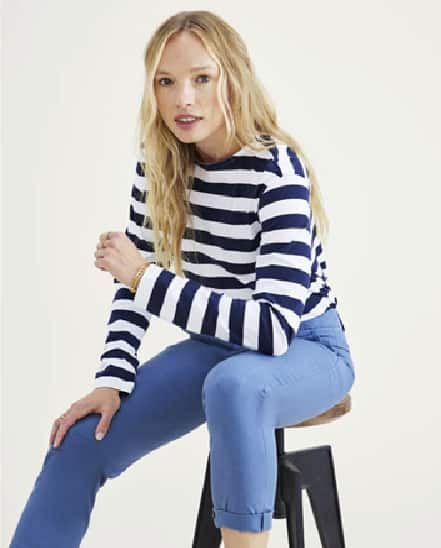 When it comes to essentials, sweaters and hoodies are difficult to match. This winter, striped Breton sweaters are heavily trending. They can be combined with almost all colours, and they can be worn with wide or slim-fit trousers. 
Do you want to dress simply but stylishly? Just wear a padded olive green jacket, a striped sweater like the one above, a pair of indigo selvedge jeans, a pair of gazelles or Reeboks, and a black or beige beanie, and you are ready for any demanding winter day!
2. High-Waisted Trousers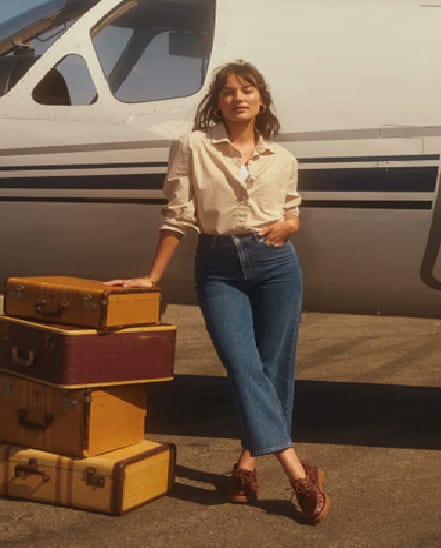 They carry a 50's vintage elegance, but at the same time, they carry a modern and timeless allure! High-waisted trousers will offer a chic, somewhat frenchie touch to all your looks. Find a pair you like (denim or chino-like) and wear it with a tucked shirt and a pair of boat shoes or a pair of cherry red Doc Martens. And because it is cold out there, don't forget your long blue coat! 
3. Henleys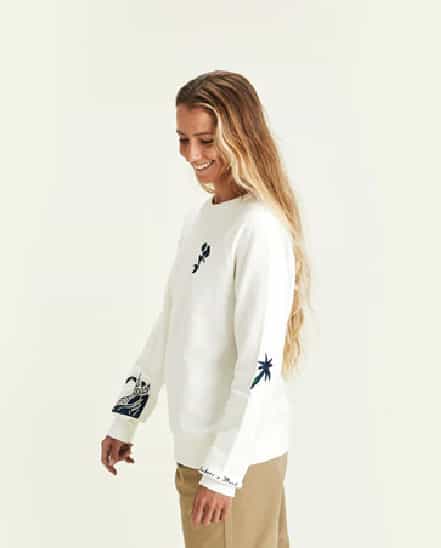 You can opt for a more classic – white, black or beige – version, or you can opt for a revisited version of this timeless piece. Henleys (as their cousins, the plain white cotton t-shirts) have made their comeback, and when essentials are subject, leaving them out of the discussion would be a great mistake!
Style them with chinos and sneakers or with jeans and Clarks or loafers. Add a puffer vest or a Barbour-type jacket and be fresh during 2023 or during 2033!  
4. Shirts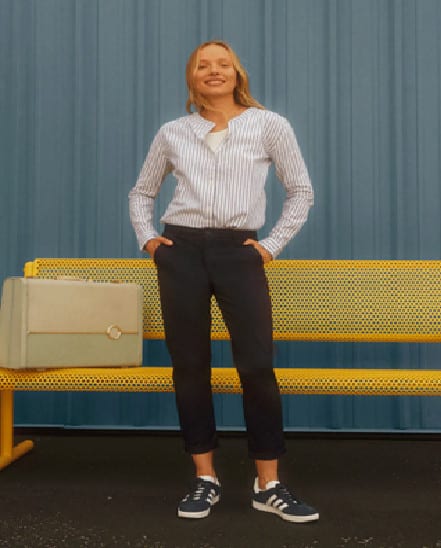 The shirt, another basic clothing item of any complete wardrobe, will be once more your most trusted companion! This year the oversized, wide and regular cuts are the ones that thrive. 
Wear a regular fit mao collar shirt, a warm and cosy knit, or your favourite trousers or just untuck it over a maxi skirt. Put on your Adidas, your supergas or your heavy boots, the first scarf that comes your way, and you're on your…way! 
5. The 3/4 Zipped Tops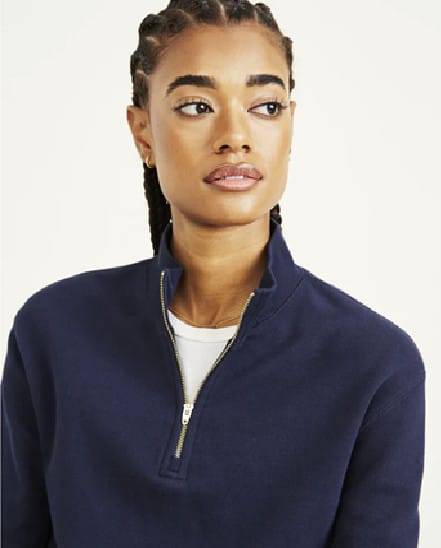 You must have seen them! ¾ zippers are all over the place. On fleece sweaters, cotton sweaters, windbreakers, on knitwear, they are on almost every fashionable winter top. 
A ¾ zipped wool sweater, worn with a formal shirt, black slim-fit trousers and a trench can be a part of your smart workwear outfits, while a grey ¾ zipped cotton sweater, worn with a long, off-white vintage t-shirt, a pair of old jeans and retro sneakers can be a part of your day in – day out outfits.
6. Chinos, Khakis or both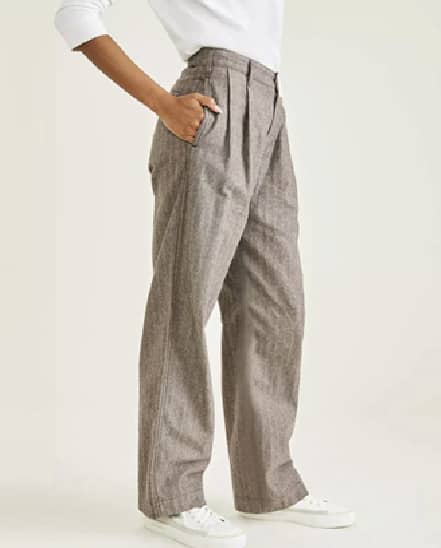 Nothing more to add, actually. Chinos and khakis are the answer to every fashion question. If in doubt…khakis and chinos. With what? With whatever you like!
7. Hats & Caps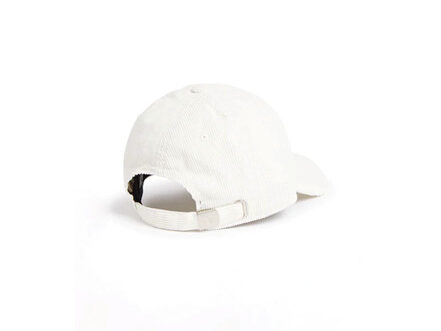 If it is not so chilly that wearing a beanie is just…imperative, a dad hat is the best way to go when creating the absolute 2023 casual outfit. A white, green or beige corduroy hat is also the best solution when you don't like your out-of-bed hairstyle!
Women's fashion – Sustainable fashion – Essential fashion!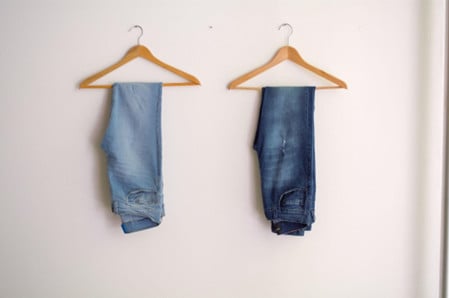 Life is but the outcome of our choices, from the tiniest to the most important. Every moment we make choices and fashion choices are important because what we wear is part of our identity and something that we have to consider every single day!
Trends and tendencies are – of course – useful and welcome, but true elegance transcends them. There is the option to be stylish this year, and there is the option to be stylish every year! To opt for sustainable timeless clothing pieces is a long-term investment impossible to fail. 
Iconic clothes like chinos, denim jackets, parkas and wool coats (among others) will never go out of fashion, and if by any chance you get bored of a garment, it will be way too easy to sell it or even rent it.
Circular economy, apps to sell, rent and buy clothes, recycling and upcycling are nowadays key in the fashion milieu. Many fashion brands like Patagonia or Dockers® make top-quality sustainable women's clothing using recycled materials and state-of-the-art techniques that reduce negative impact and save natural resources. 
Sustainability is not a trend; it is an element intrinsically connected to our lives. The curation of sustainable, minimalist wardrobes is modern, but it is also practical and eternal, as practical and eternal as a pair of rugged chino trousers! 
Go sustainable, go casual, go smart, go perennial, and you will never go out of fashion.
Author Bio
Joan Calabia operates as the Digital Lead for Dockers® International at Levi Strauss & Co. Joan's experience spans the intricacies of marketing operations to creating immersive consumer experiences. He continues to lead the brand direction adapting to the new generation of casual consumers in our era while maintaining the California cool lifestyle that is a heritage to the brand.