6 Tips To Help Future Parents Be Ready For Anything
Having your first child can be a very daunting experience, especially if you haven't got friends and family there to support you. You need to be physically and mentally prepared if you're going to succeed as a parent, not to mention financially prepared.
There are lots of different things that you need to do in preparation for your child's birth. By preparing, you will be ready for when your child arrives and won't be taken by surprise by anything.
In this article, you will find six tips that future parents can use to be ready for anything:
Purchase Equipment In Advance
Once your child is born, you won't have much time to spare. To save yourself the trouble of having to find the time to head into town and buy equipment, buy everything that you need beforehand. One of the most important things that you need to remember to buy is a pram. According to the pram specialists from https://www.littleloubaby.com.au, you will want to ensure that your baby is completely comfortable and safe in their pram. You can ensure this by shopping around, reading reviews, and finding a manufacturer who prides themselves on the quality of their products.
In addition to a pram, you will need:
Changing table;
Rocking chair for feeding and comforting;
Playpen;
Baby carrier;
Diaper bag;
Changing pads;
Car seat.
Follow Your Instincts
Once your child is born, everybody around you will begin offering advice, rules, and guidance. While some of this might prove useful, most of it won't. The most important thing you need to do when you have your child is to follow your instincts. Don't be fooled into thinking that anybody else knows any better than you, because each child is different and what worked for theirs might not work for yours. With all of that said, if you are really struggling with certain aspects of parenting then don't be ashamed to ask for help. You could even consider asking an au pair or guidance counsellor for help if you're really struggling to look after your child.
Be Kind to Each Other
When your child is born, you and your partner will be stressed out, tired, and irritable. All of this combined will contribute to arguments and disagreements. It's crucial for your child's well-being [and your own] that you're kind to each other. It isn't fair to expose your child to arguments and negativity when they have just been born. Similarly, it isn't fair to argue with one another when you're both equally as stressed out. Try to bond with each other, spend time together, and enjoy being around your newborn child.
Duties and Responsibilities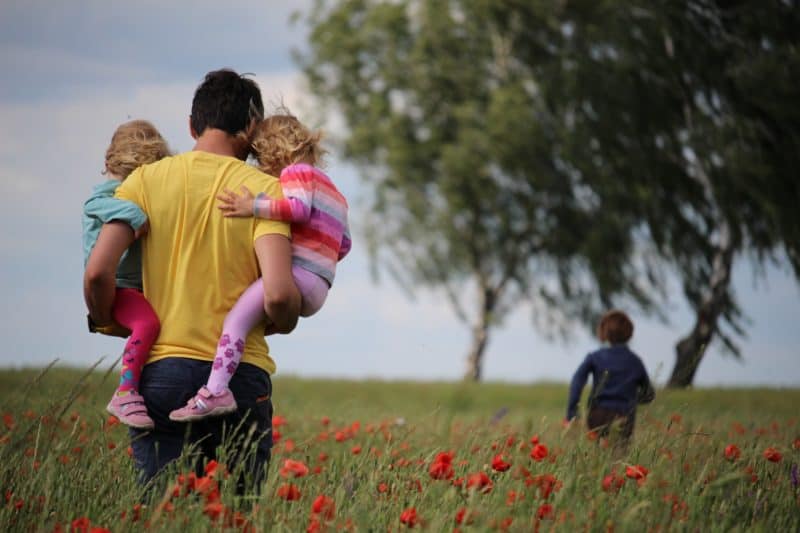 As we mentioned in the previous point, when your child is born, you'll both be stressed out, tired, and irritable. Because of this, you might both lack the motivation to clean up, go to work, and look after your house. It's very important that you do still continue to keep up with your duties and household responsibilities, however. If your house drifts into chaos and mess, then it could become dangerous and unhygienic for your child. Many families hire au pairs to look after their homes and child for them after their child is born. If you have the money, then an au pair can be very useful.
Family and Friends
If you have family and friends, then enlisting their help is something you'll definitely want to do. Instead of doing everything alone, don't be afraid to ask for help. Rather than running out and picking up groceries, let your family do it for you. It might be worth having a relative stay with you for a few days or weeks after your child is born, so you and your partner can get some sleep. This will save you having to spend money on an au pair or maid.
Financial Support
If you're going to be taking time off while your child is born, make sure you're financially stable. If you're not, then ask for financial support from a loved one. There's no way that you can look after, support, and raise a child in today's world without money. Everything is incredibly expensive, especially baby food and equipment. If you have a partner, then they should hopefully be able to work while you stay at home and look after your child. Make sure that you go back to work as soon as you can, so you don't have to worry about money.
If you've got a child on the way, then you need to prepare. Make sure that you take all of the tips in this article into consideration, so your child's first few months are problem-free. Good luck and congratulations.