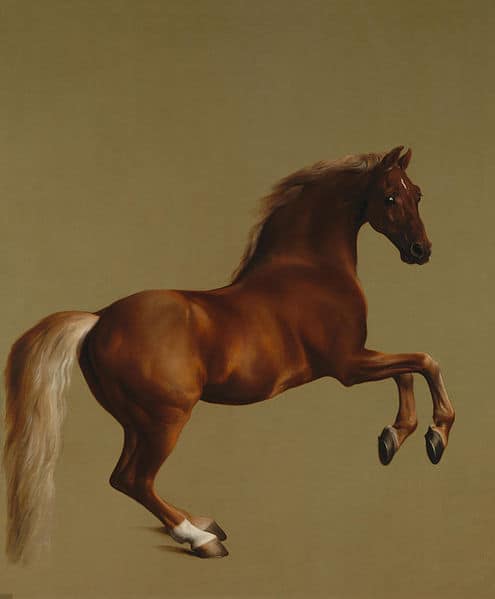 6 Pieces of Art You Need to Selfie With in The National Gallery
As the saying goes, life imitates art. While Oscar Wilde was not referring to mimicking statues in a museum, we still think that interpretation applies. Whether you're visiting London or simply looking for a fun day activity with the kids, explore the many pieces of art within The National Gallery. The outside of the museum is just as exquisite as the treasures inside.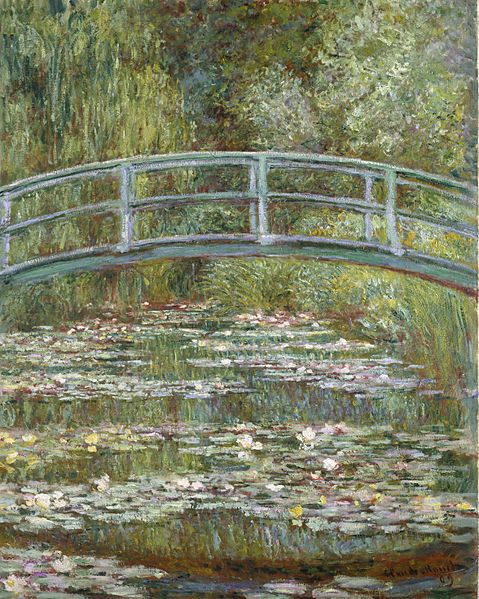 The Water-Lily Pond, Claude Monet
Calling all Monet lovers! The inspiration for Monet's painting resides in Giverny where he lived until his death. On the grounds of his property, he created a water garden for cultivating aquatic plants. Full of reeds and willow leaves, this painting is a vibrant background for a selfie. Maybe pretend to be admiring the luxurious foliage or swimming in the water.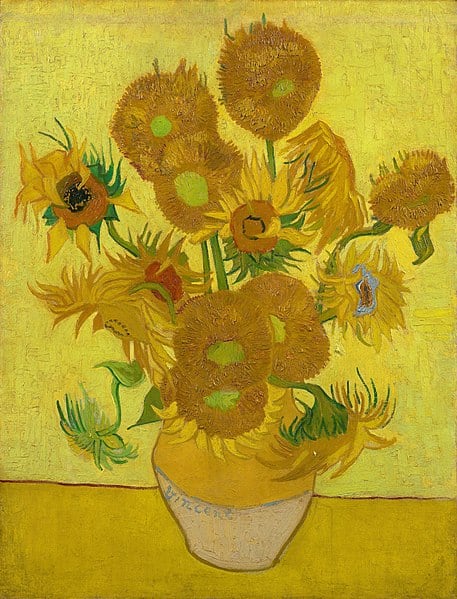 Sunflowers, Vincent Van Gogh
There are countless masterpieces in this iconic London institution. Sunflowers by Vincent Van Gogh is one of four sunflower paintings dated from August and September 1888. Stand tall and pose with this vase of sunflowers or pretend to be holding it. Your selfie will be glowing with this golden painting in the background.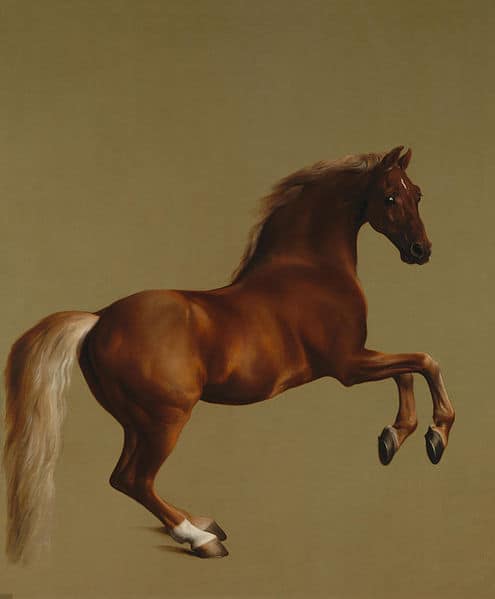 Whistlejacket, George Stubbs
When walking down the halls of The National Gallery you may stumble across Whistlejacket. This racehorse was the star of his day, winning a race that paid his owner greatly. This three-metre-high painting is impossible to miss. This size of a portrait is usually reserved for kings. Grab your kids next to this life-sized horse for an Instagram post that won't disappoint.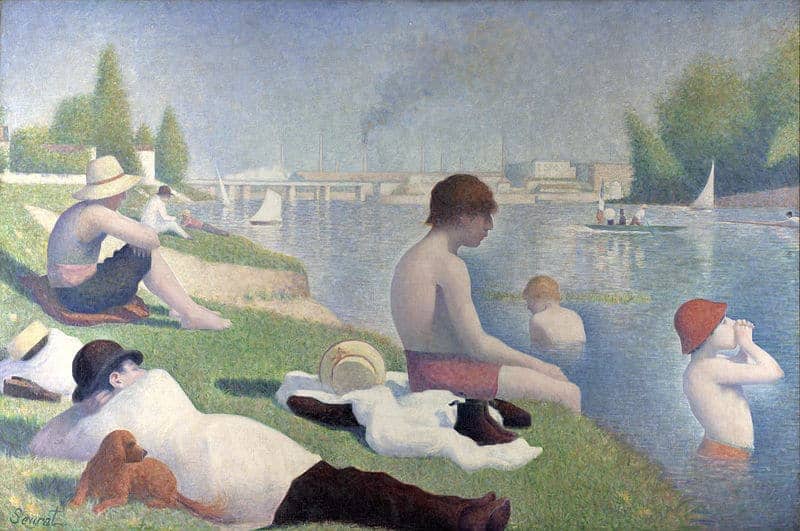 Bathers at Asnières, Georges Seurat
There are countless famous artists and pieces at one of London's largest art museums. Take time to explore some of Georges Seurat's most prized masterpieces like Bathers at Asnières. This oil painting was one of his first large-scale compositions, capturing the French working class enjoying the Seine, in a north-west suburb of Paris. Blend in with people in the background when you take a selfie by this piece.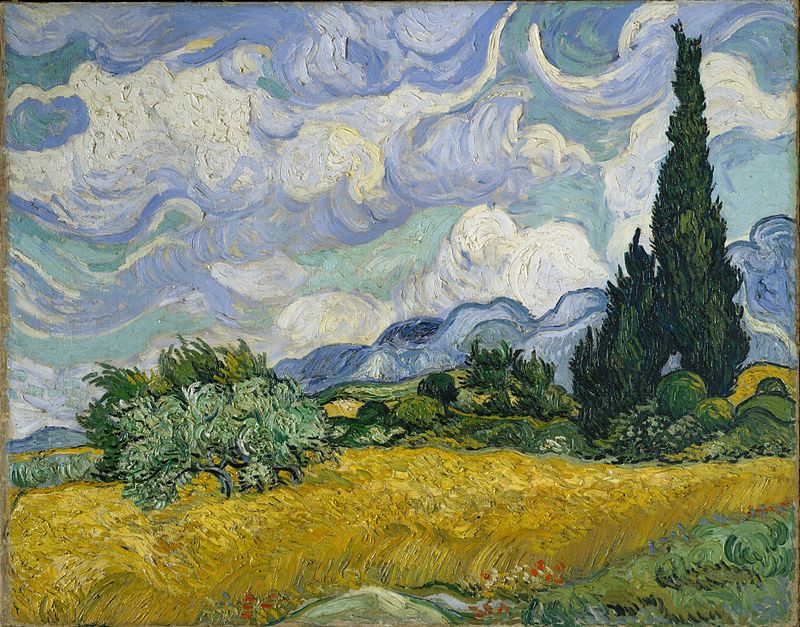 Wheatfield With Cypresses, Vincent Van Gogh
While walking down the halls of the museum, make sure you take time to stop by and see some of Van Gogh's famous pieces. Wheatfield With Cypresses was painted by Van Gogh in the St-Rémy mental asylum, where he was a patient from May 1889 until May 1890. There are three almost identical versions of this composition. Another version can be found at the Metropolitan Museum of Art in New York.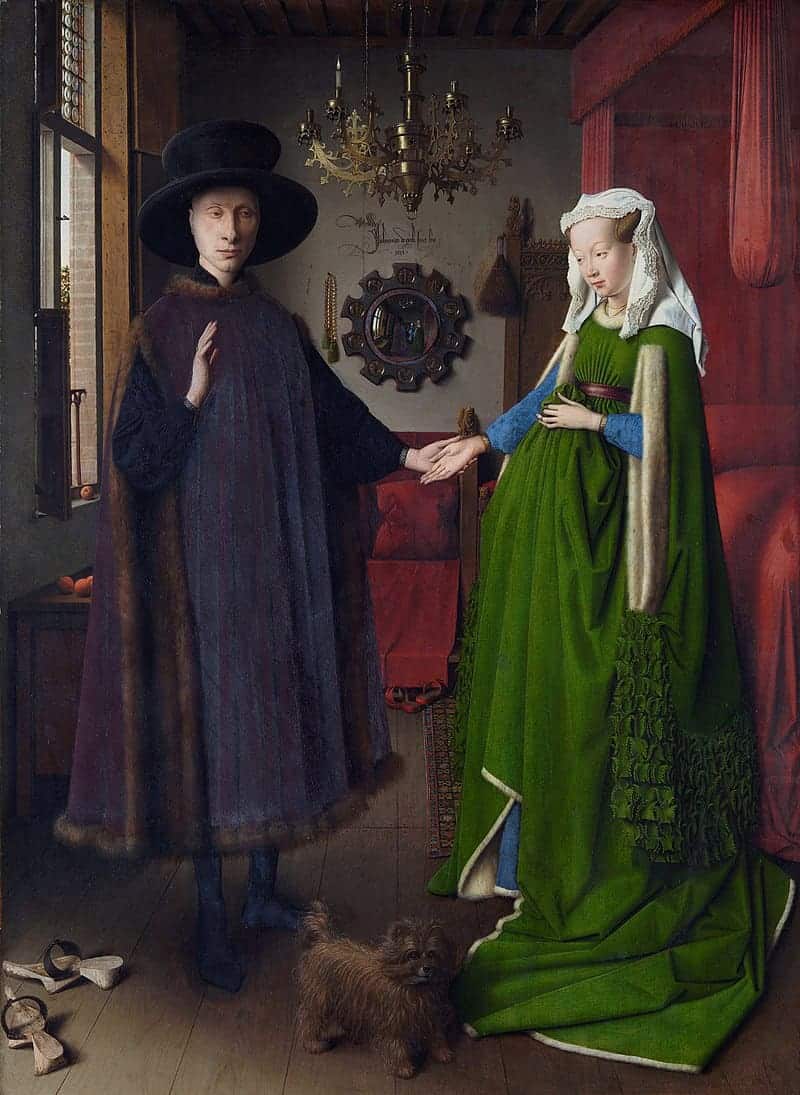 'The Arnolfini Portrait' – Jan Van Eyck
Before you leave The National Gallery, you have to take a look at 'The Arnolfini Portrait' by Jan Van Eyck. If you look closely at the mirror in the middle of the painting, it reflects two figures in the doorway. One may be the actual painter himself. This piece subtly shows off the effect of light thanks to oil paint. Make sure you grab a selfie with this couple before you part the museum, you might even find yourself in the mirror!
After you spend the day enjoying The National Gallery, enjoy the other wonders London has to offer. London's art scene is bustling with life. Don't miss out on a live-entertainment or Broadway show at the theatre. You can easily find London theatre tickets to a show the family will love in a matter of minutes. And don't forget to grab a selfie at the show to end the night!