6 Great Gift Ideas for the Outdoorsy Dads
Are you looking for the perfect gift for an outdoorsy dad? Whether he is into hiking, camping, fishing, or simply enjoying nature, plenty of great gift ideas will make his outdoor experience even more enjoyable. It's time to get dad the perfect outdoorsy gift he will appreciate and enjoy. Here are six great gift ideas for outdoorsy Dads.
1. Air Rifles
Air rifles are a great gift for any outdoorsy dad. These guns provide hours of fun and entertainment and can also be used as an effective means of pest control or hunting. Air rifles come in a variety of sizes, calibres, power levels, and configurations to suit the needs of all types of shooters. Dads will love having new air rifles that they can use to practice their target shooting skills, set up some backyard competitive matches, or even take out into the field for some real-life hunting action. Additionally, many air rifles come with scopes and other accessories, so dad can have a complete package ready to go right out of the box.
2. Binoculars
If Dad has always been an appetite for exploration, binoculars are a great choice to accompany him on his outdoor adventures. Choose from a range of models that offer various levels of zoom and clarity depending on your budget- some even come with extras such as night vision capabilities! Not only will binoculars help Dad observe nature closely, but they can also be used for bird watching or sporting events. He'll appreciate that you got something useful for the outdoors he loves so much! Add a personalized engraving with a special message to make his binoculars stand out. 
3. Fishing rod and reel combo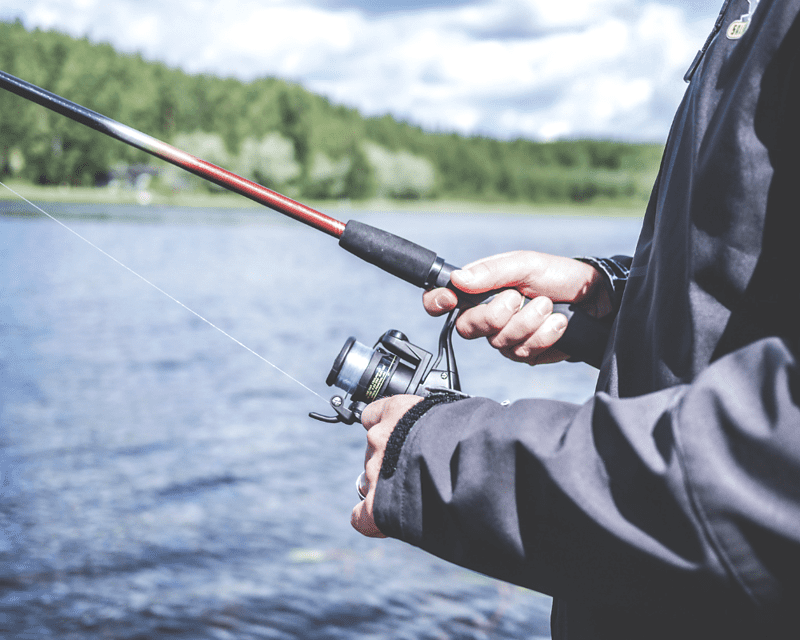 If the dad in your life loves to fish, why not give him a special bundle of gear to make his favourite activity even more enjoyable? A fishing rod and reel combo is an excellent choice for any outdoorsy dad. It will give him everything he needs for a successful day on the water. He'll appreciate the quality of this gift and will be sure to use it every chance he gets! Also, include a tackle box and some lures or bait to make his fishing trip even more complete. While he may already have a good rod and reel, upgrading his gear with a modern model can help him catch more fish. 
4. Camping Gear
Camping gear is an ideal gift for dads who love to explore nature and get away from it all. Whether they prefer to set up a tent or sleep in a hammock, you can find camping supplies that will surely bring a smile to their face. Look for flashlights and multi-tools, sleeping bags and mats, mess kits and cookware, binoculars and compasses, backpacks and tarps. With the right equipment, dad will be able to take his next outdoor adventure with ease. 
5. Hiking Shoes
For those dads who love spending time outdoors, a sturdy pair of hiking shoes is essential for their adventures. Not only are they comfortable, but they will also provide plenty of protection to keep his feet safe and dry. And since no two feet are the same, you can customize the fit by adding a couple of extra eyelets or lacing patterns. If he's already an avid hiker, look for a pair of shoes with added features like waterproof material and traction technology to keep him comfortable and safe. 
6. Outdoor Gadgets
Outdoor gadgets make great gifts for outdoorsy dads. These can range from a rugged smartphone case to a solar-powered charger or any other tech to help him stay connected and powered up while on the trail. These are perfect for the dad who loves his gadgets and wants to bring them with him when he goes camping, fishing, or hiking. Not only do they provide convenience, but they also show your appreciation for his adventurous spirit! It's a great reminder that you care and appreciate his passion for the outdoors.
There are plenty of great gift ideas if you have an outdoorsy dad. The possibilities are endless, from air rifles and binoculars to camping gear and hiking shoes. Each of these gifts will help make his next outdoor adventure even better. And most importantly, they show how much you care about him and all the joy he finds in nature.