5 Tips to Save While Traveling
Traveling can be an exciting and unforgettable experience, but it can also be expensive. Whether you're planning a relaxing vacation for the whole family or exploring some exotic lands in a thrilling solo adventure, it's important to make sure you can make the most of your trip without breaking the bank.
Fortunately, there are many ways to save money while traveling, from careful planning and free activities to using a hotel travel discount code and getting a good discount. This article will cover the five most important tips that will help you save while traveling, so you can enjoy your trip without thinking about finances.
1. Research and planning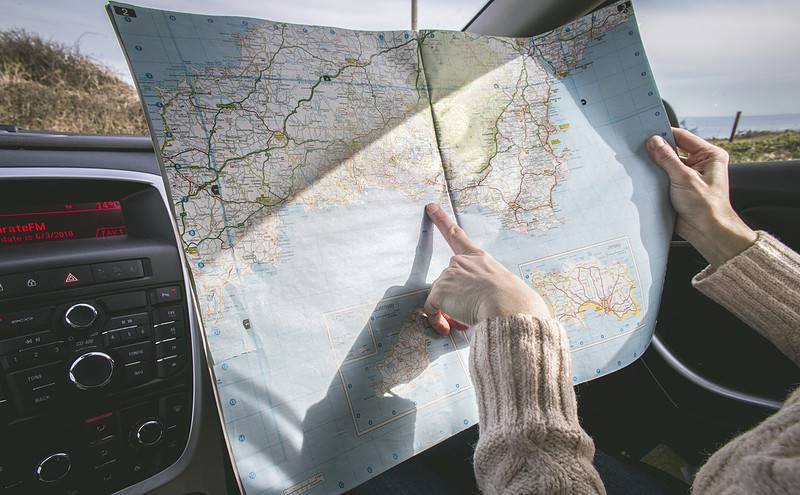 One of the most important things you can do to save money while traveling is to do your research and plan ahead. And, if you don't want to spend too much of your time on organizing, consider these factors, and you will create a foolproof plan for your vacation:
Transportation
If you don't want to stress about navigating around a new place, you could consider using public transportation or carpooling instead of renting a car or taking taxis. Also, try to make your travel dates as flexible as you can, and then research flights in advance, so you can get the cheapest ones available.
Accommodation
When it comes to accommodation, choose some budget-friendly options like hostels or vacation rentals instead of expensive hotels. You can also compare prices on booking websites or contact the hotel directly and try to negotiate a better rate.
Travel rewards programs
Travel reward programs are a great way to save money on traveling. Keep in mind that a lot of airlines and hotels offer loyalty programs that allow you to earn points or miles for every dollar you spend, which you can then redeem for discounts or even completely free travel.
It's also worth looking into credit cards with priority pass benefits or travel rewards programs because they, too, let you earn points for the money you spend regularly.
2. Budget-friendly activities
Traveling doesn't have to be expensive, especially when it comes to activities and attractions. There are plenty of cost-effective options that can still provide you with an unforgettable experience. So, here are some suggestions:
Take advantage of free or low-cost options
Many cities have free or low-cost attractions, like:
Parks
Museums
Historical landmarks
Do some research before your trip to see what free or low-cost options are available in the area you're visiting.
Enjoy nature
Getting outdoors and exploring nature can be a great way to have fun. Not only is it free, but you will likely see some magnificent and breathtaking views. Just think about looking at the endless horizon from the cliffs or watching the sunset on the beach with your partner. You can also try all kinds of activities, like hiking, swimming, or having a picnic in a nearby park.
3. Eating on a budget
Food is often one of the biggest expenses on your vacation. However, there are many ways to be adventurous, eat well and save money while on the road. Here are some tips for eating on a budget:
Cook your own meals
Consider staying in an accommodation with a kitchenette or shared kitchen so you can cook your own meals. You can really save a lot of money by shopping locally and buying groceries instead of eating out at restaurants for every meal.
Shop at local markets
Visiting local markets is the best way to experience local culture and try new foods without spending too much. You can find fresh produce and street food at a fraction of the cost you would pay for a meal at a restaurant.
Avoid touristy areas
Eating in popular tourist areas is oftentimes more expensive. If you can help it, plan on having your meals either back in your room or somewhere closer to your accommodation.
4. Money-saving apps and tools
Some many money-saving apps and tools can help you save money while traveling. Here are some worth checking out:
Skyscanner
This app allows you to search and compare flights, hotels and rental cars to find the best deals available.
Hopper
The flight-booking app, Hopper, can help you save money by predicting when flights will be the cheapest and also alerting you when prices drop.
Airbnb
At a fraction of the cost of traditional hotels, Airbnb allows you to book vacation rentals and private rooms.
Google Maps
Navigate your way around a new city using Google Maps without unnecessarily paying for costly cab rides.
5. Avoiding unnecessary expenses
Traveling can be full of unexpected expenses, but there are also many unnecessary expenses that you can avoid. Here are some tips:
Skip the souvenirs
It can be tempting to buy souvenirs to remember your trip, so consider taking photos and creating albums, which are less expensive and more meaningful.
Avoid convenience stores
Convenience stores charge higher prices for everyday items like snacks, drinks and toiletries. You can buy these items in bulk before your trip and save big.
Final thoughts
In conclusion, traveling doesn't have to be expensive. By doing your research and planning ahead, you can enjoy a memorable trip without overspending. With these tips, you'll be able to make the most out of your vacations while keeping more money in your bank account.