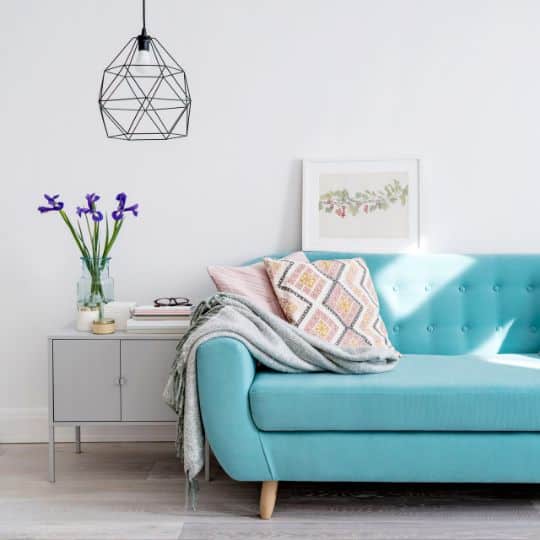 5 Excellent Ideas to Instill Character in Your House
Sometimes, your home can feel impersonal and lacking in character, especially if it has no distinct architectural features to lean on. It might be a new house, or maybe you've not had the chance to decorate and personalize it yet. Regardless, your home can only feel like home if it reflects your taste.
From minute changes to remodelling, you can instil character into your home in several ways. You may want to only go for minimal decorations, or you may want to invest in worthwhile long-term projects. With so many trends circulating, it can be challenging to decide where to begin. Biophilic and mixed material designs are incredibly on-trend in the South, and many people are using colour and furniture to elevate their home interiors. 
Here are some ways to instill character in your house while ensuring it remains on-trend. Let's begin.
1. Personalize Your Bathroom 
When thinking about adding character to their homes, most homeowners often overlook bathrooms. Bathrooms are often neglected. However, bathroom remodeling is one of the quickest and most effective ways to add character to your home.
When thinking of a style, you could consider a traditional bathroom inspired by the Victorian Mansions in Old Louisville. These bathrooms usually have brass faucets, which pair well with white ceramicware. The bathtubs are often roll-top, exuding traditional vibes yet modernity at the same time. If your bathroom has a tub, make it the central attraction. When choosing the colors, you can go for neutral creams and taupe. Or you could pick moodier, darker shades like Castleton green or amethyst. If you'd prefer neutral walls, the cabinets can be the one with some pop of color. Try painting the ceiling something other than white to transform the space. To add contrast to your bathroom, incorporate white stone basins and marble.
Before undertaking bathroom remodeling, it's prudent to check the cost in your region. For instance, in Louisville, the bathroom remodeling cost ranges from $6,800 to $14,600, but it can be lessened depending on the scale of the project. It's best to contact a reputable Louisville bathroom remodeling company to get estimates. After that, you can decide whether you want walk-in tubs or entire bathroom conversions to personalize the space.
2. Decorate the Walls
Empty walls can make your home feel lackluster. You can try wallpaper to add some character to your walls. Usually, patterned wallpapers look aesthetically pleasing. A staple from the 70s: the grasscloth wall covering is also popular and provides texture to your walls.
One way to best utilize the space on your walls without sacrificing style is through artwork. The bigger it is, the more impact it'll have on viewers. You can make it the focal point of the space with its graphic aplomb. However, generic wall art can also work. Wall art can be anything from painted canvases to prints to hung decorations. Depending on the theme or style you're going for – bohemian, vintage, or industrial chic – the options are endless.
Creating art yourself is a splendid way to add character to your humble abode while keeping it personal. You can make your art and frame it. It could be a fun DIY project with the kids or the rest of the family.
3. Expression through Furniture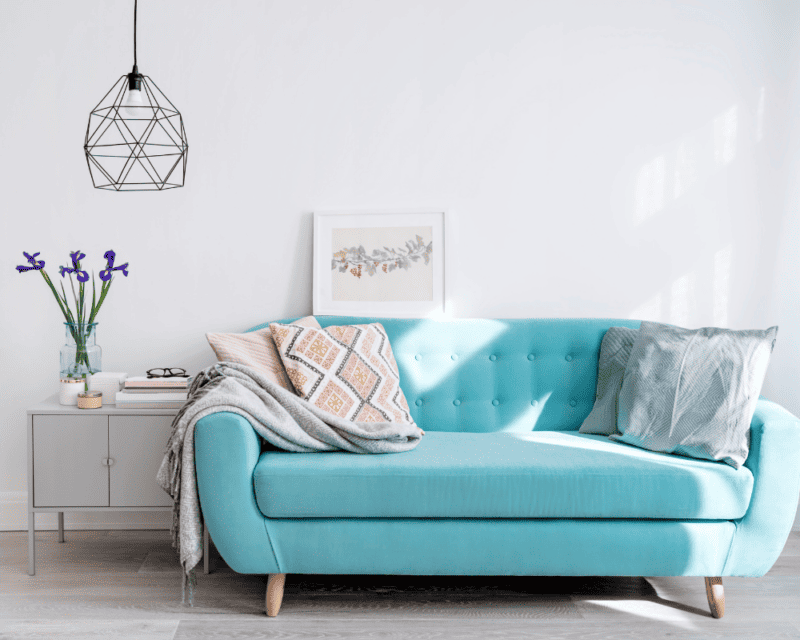 Furniture is the best way to change the look of your home and add some pizzazz. Do you like clean lines, geometric shapes, and vibrant colors? If so, mid-century modern is the style for you. As southern designers may recommend, you might want to liven the space with family heirloom pieces for a bit of personality. First introduced in the 1950s, this style is still immensely popular with people who prefer a hint of sophistication in contemporary pieces of furniture.
Another style to go for is industrial chic. Unfinished characteristics like exposed bricks and the presence of ducts and pipes are signatures of this style. This style gained fame in the 70s when many old warehouses and factories were repurposed as living spaces.
Or, you could go for a more comfortable vibe, like bohemian and shabby chic. These styles are all about adding a cozy and lived-in look to your home and tend to incorporate vintage furniture and accents. Shabby Chic remains a favorite throughout many states, adding a certain southern charm to your house.
4. Themed Rooms
Give each family member a space where they can express themselves. Your child may prefer to have a room dedicated to their favorite superhero. You can turn the office into a cozy book nook. These spaces are great for bookworms. Try setting the place with a comfortable armchair, books, and an eclectic lamp.
Likewise, the kitchen is a great place to bring out your style. Most kitchens are central to social gatherings. You may want to have a farmhouse kitchen, with country colors like red and yellow, to vintage and antique stylings of the stove and oven. Interior designers think teal ovens and mosaic tiles may come back in southern states like Louisville.
French Country also remains popular in the South, perfect for bathrooms. You could also have your bathrooms follow a specific theme or match the in-suite bathrooms to the style of each room.
5. Aromatherapy and Houseplants
Plants are central to biophilic designs and can be great for your home environment. They not only have aesthetic benefits but also contribute to improved air quality.
For your Louisville home, opt for species that thrive in the southern climate, such as heat and drought-tolerant plants like magnolia trees, ferns, or azaleas. You can add a hint of personality by replacing generic vases with the Mason jar, a Southern icon. Incorporate them into your décor by using them for fresh flowers. They'll look great on your dining table or windowsills. Place potted plants, flowers, or hanging baskets of trailing vines on the front porch.
Additionally, you can explore aromatherapy with essential oils. Consider using scents like magnolia, sweet tea, or even bourbon-inspired fragrances in your diffusers. Scented candles are also a great option. Opt for candles made with natural soy or beeswax and scented with essential oils.
Conclusion
The most important part of instilling character in your house isn't following trends but creating a space that reflects your personality. You can change up your home and transform the space in many ways. Remodel the bathroom to make it more personalized or add sophisticated furniture around the house. Try these and more ideas to add character to your home and make it stand out.