5 Easy Garden Updates You Could Be Making
When it comes to your outdoor space, having a great garden design full of interesting sections and plants can make or break your relationship with your outdoor area.
Many people don't know where to start when it comes to their gardens, and some people are unfortunate enough only to have a small concrete space next to their home that can feel inviting.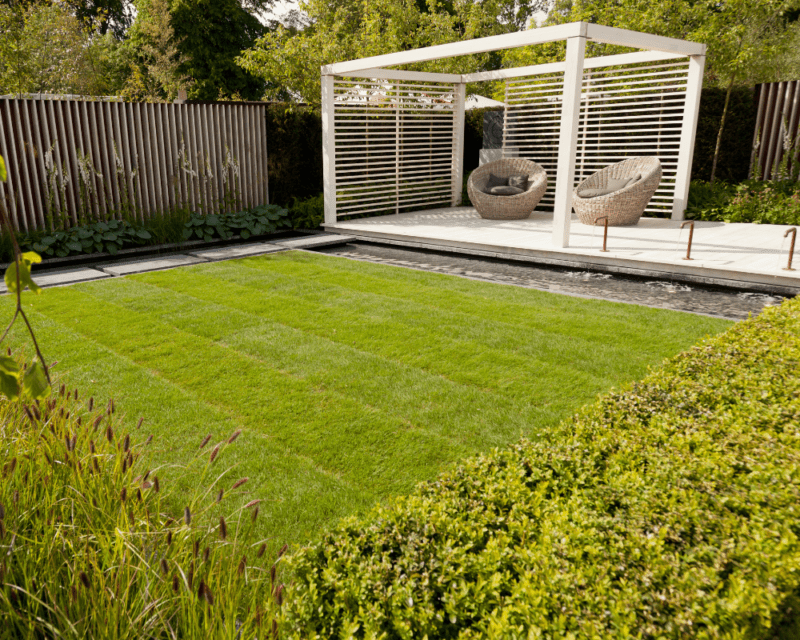 Fear not; if this is the case with your outdoor space, creating even the likes of a simple seating area can help elevate your space. The changes you could be making do not have to break your bank, as this blog post has a few great budget-friendly ideas perfect for gaining some inspiration.
The following are a few easy garden updates you could be making to help you use the outdoors more and fall in love with that sunny spot you could be drinking your morning coffee at!
Add An Outdoor Rug
When it comes to your outdoor space, adding an outdoor rug can often be the last thing you think of but can often have the most transformation effect. Adding a patterned rug to your outside seating area can help elevate the feel of the space.
Many specific outdoor rug options are made from durable fibres with a waterproof underside to protect your rug from the weather elements.
Even if you stay within a climate that does not see a fair share of rain during the Summer seasons, as the temperature drops during the night, this may cause dew to form on all your outdoor things causing dampness issues. For this reason, getting a rug designed for the outdoors is important as this will make sure that your product will last longer.
Create A DIY Bar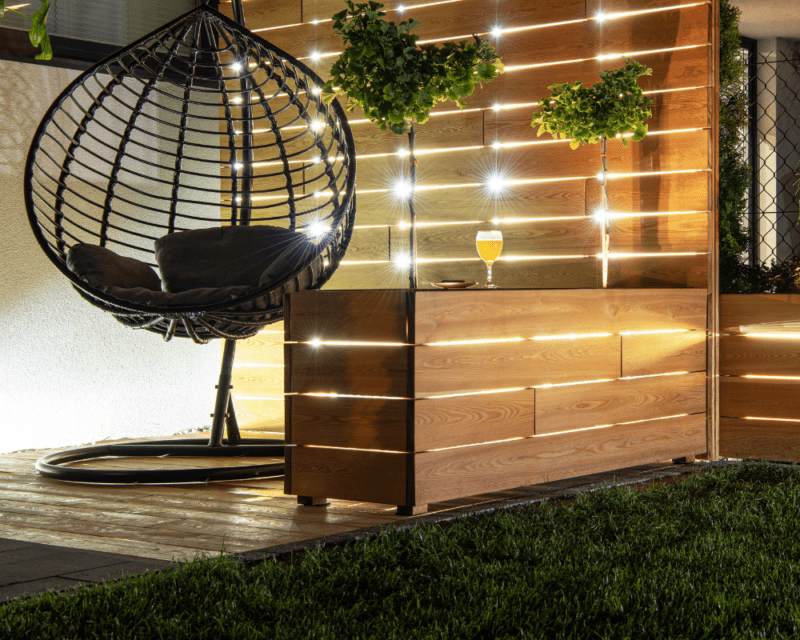 It might be time to add a bar to your outdoor space to start having those memory-making parties in your garden.
This project does not need to be labour-intensive, as you will undoubtedly already have many counterparts to a successful bar set up with your outdoor furniture.
Creating a DIY outdoor bar can be as simple as sourcing some great quality wood and building a simple bar with shelves to stack all your favourite bottles of spirits onto for a bar-like effect.
Adding different decors such as fairy lights or even battery-operated neon signs can create a great focal point for your new bar space. The unlimited decor possibilities allow you to showcase your personality through a fun bar design.
Invite Nature In
No matter how small your garden is, particularly if you feel your possible concrete slabbed space requires some greenery, why not add a few terracotta pots of plants to the space? A solution as simple as a plant pot full that can be filled with flowers or plants can make a huge difference to your small garden. Those plant pots can also be great for growing your vegetables or herbs!
Why not add a bird feeder to your garden to encourage more birds into your space? It means that you are directly helping local birds by keeping them well fed, which can be particularly helpful during the Winter months when food sources for birds are often scarcer.
After all, there is something nice about bird watching the birds coming into your garden from your window. You can even go as far as installing a little fountain feature with a bird feeding element attached to it, which will add an air of elegance to your garden space.
You Can't Go Wrong With More Lights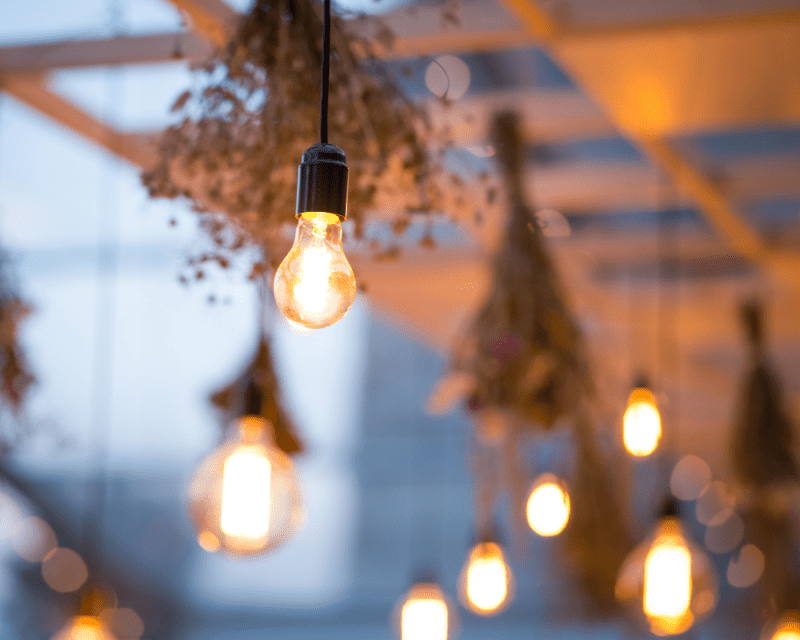 Adding fairy lights to your garden, whether you string some up against your fence or add them around your hanging baskets, will mean you can use your garden space even when the sun sets. This option is the most cost-effective as fairy lights are cheap to buy, and you can even choose battery-operated options that will create an intimate light across your garden.
Many solar-panelled light options will self-charge during sunny days and automatically turn on as soon as it gets dark. This option has the least amount of maintenance associated with it, as all you need to do is check whether the solar panels are not obstructed by dusk or dirt.
Fire Pits Are Perfect All Year Round
Another fantastic garden feature is to add a fire pit to your garden. Contrary to popular belief, your fire pit should not just be a Summer staple; you can also use your fire pit in the Winter months!
Is there anything better than roasting marshmallows and being able to do so all year round? All you need to do is to be sure to add more blankets and pillows to your Wintertime antics to ensure that nobody sitting around the pit is feeling cold.