11 Plus English Resources Use To Prepare For Entrance Exam
With competition for admissions at the best Grammar Schools only becoming fiercer, getting ready for the 11 Plus test might seem impossible. Therefore, to offer your child the most significant possible opportunity to succeed, it is essential to provide them with the top 11 Plus English resources. One of the most crucial tests a student will ever take, it calls for intense preparation. 
Search for online platforms that specialise, especially in the 11 Plus English test. You should provide your children with extra help with 11 Plus English Tutoring and employ the personalised resources with the help of experts, which are crucial for their success. A dedicated tutor will provide personalised assistance, help identify areas that require improvement and give methods to help students pass the exam efficiently.
Therefore, they can provide insightful information, teach you exam strategies, and provide personalised support, aiding your children's chance of success.
What Sort of 11 Plus English Resources Should You Use for Practice?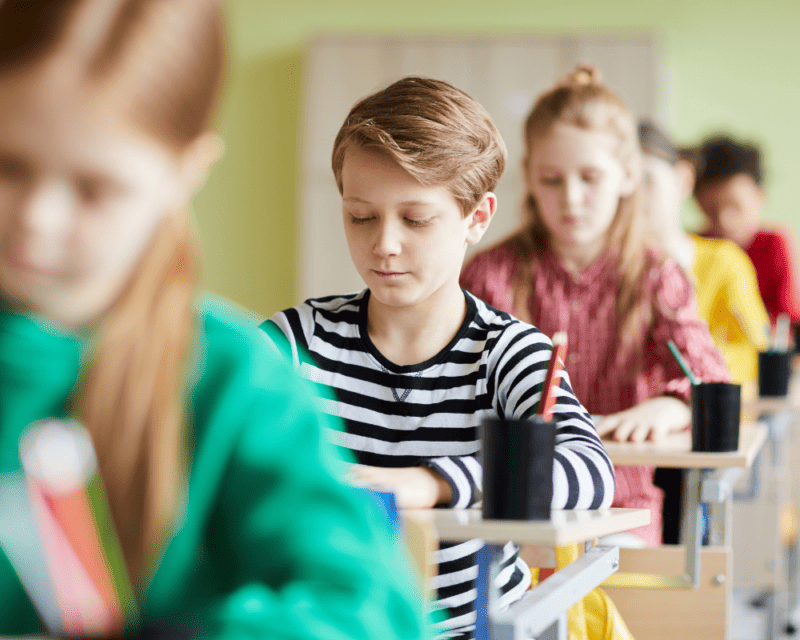 Knowing the English exam's structure and format is crucial before digging into the resources. Students' reading comprehension, grammar, vocabulary, and essay writing abilities will be tested. It often consists of both multiple-choice and short-answer questions, as well as a writing assignment.
1. Practice Papers and Mock Exams
One of the best ways to prepare your child for the 11 Plus is by practising with practice exam papers. Many websites offer free practice papers and paid access to downloadable materials. You can also enrol your child in online tutoring and provide them with mock exams to give a more realistic testing environment.
Online mock and practice exams provide a faithful representation of the test structure and let your child get accustomed to the questions and time limits they may encounter. Regular practice increases self-assurance and reveals weak points that require more focus.
2. Online Resources for Preparation
In today's digital age, online resources play a significant role in education. Various interactive websites and online courses designed for 11 Plus English preparation are available. These resources provide engaging content, practice exercises, and mock tests, enabling students to effectively practise and reinforce their knowledge.
Many online tutoring platforms offer a wide range of interactive 11 Plus English resources to help your child perform well on exam day. These resources include free English papers and worksheets, 11 Plus mock exams, comprehension practice tests and study exercises.
3. Writing Development Materials
Developing creative, solid writing skills is vital for the 11 Plus English test. Encouraging your children to practise writing regularly, creatively and analytically can enhance their ability to express ideas clearly and coherently. Providing feedback on their writing and encouraging revision can further improve their writing skills.
11 Plus, tutoring gives creative writing to help students improve their writing skills and creativity. Experienced tutors leading customised classes offer students individualised coaching to help them achieve their best results.
4. Comprehension Practice Test
The comprehension component of the 11 Plus exam can be challenging for some children. However, regular exercises with comprehension tests can significantly improve their skills. Several 11 Plus English comprehension practice tests are available online that your child can use to improve their skills.
Consider investing in a comprehension test especially created to prepare them for the 11 Plus exam. The tests will cover essential topics, including punctuation and sentence structure, reading comprehension, vocabulary and more. Complete with step-by-step directions and many activities. However, these tests can help your children establish a strong basis for learning.
5. Vocabulary Building Resources
A strong vocabulary is crucial for success in the English test. Various tools and techniques can help students improve their vocabulary. Flashcards, word games, and vocabulary-building apps are adequate resources for expanding word knowledge. Reading books, newspapers, and magazines can also expose students to new words and enhance their language skills.
Other excellent 11 Plus English resources are vocabulary lists and exercises. However, this can be achieved through regular preparation with vocabulary lists and exercises. Provide children with appropriate books, newspapers and magazines to develop reading skills and introduce new vocabulary. Online resources also offer interactive vocabulary-building activities and games to make learning fun!
6. Time Management Practise
Time management is crucial to perform well in the English test. Students should practise answering questions within the allocated time limits to help develop a sense of how to manage time efficiently' more appropriately. Breaking down the test into sections and assigning specific times to each can help students effectively manage their time during the exam.
To help your child with this, they should regularly practise answering questions under timed conditions. However, these exams help your child develop speed, accuracy, and confidence by simulating the exam experience.
7. Workbooks for Preparation
Books are a valuable resource for preparing for the 11 Plus English test. It suggests selecting high-quality English literature and grammar books that cover the required topics comprehensively. These books can help students enhance their reading comprehension, grammar usage, and writing abilities.
Traditional study aids and publications explicitly written for the 11 Plus English exam remain potent tools. They include thorough explanations, practice questions, and cover the main points. Find publishers with a good reputation for producing complete and current content.
8. Grammar and Punctuation Resources
Grammar and punctuation are also critical components of the 11 Plus English exam. With so many rules and exceptions to remember, it can be overwhelming for your child to learn all the necessary information.
You must have a solid grammatical understanding to pass the 11 Plus English test. Invest in grammar and punctuation books specific to the exam's needs. These tools will assist your child in learning the rules and correctly applying them in their writing.
11 Plus English Exam Preparation Tips For Parents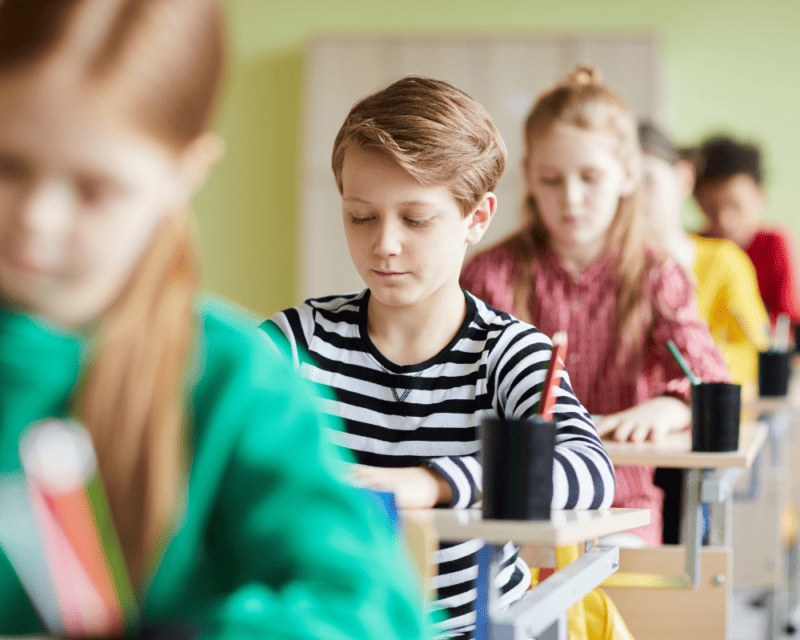 Preparing for the 11 Plus can be daunting, but parents can ensure their child has everything they need for success with the right resources and guidance. The English section of the 11 Plus is notoriously tricky, but your child can excel with the right mindset and preparation.
Here are some tips to help your child build the necessary skills to succeed in the English exam.
1. Encourage Daily Reading
One of the best things your child can do to prepare for the 11 Plus English exam is to read widely and often. Encourage them to read a variety of genres, including fiction, non-fiction, poetry, and plays. Reading extensively will help your child build their vocabulary, improve their comprehension skills, and develop their language and grammar knowledge.
2. Set Time Limits
It is critical that your child learns to manage time effectively while taking the English section of the exam. Encourage them to complete the exercises and test questions within a set time limit to help them develop time management skills. They can also simulate test conditions by setting a timer during study sessions to prepare for exam day.
3. Vocabulary Building Apps
The exam will also test your child's vocabulary. A broad language will help your child understand more complicated texts and will aid them in answering comprehension questions with ease. Consider engaging resources such as online flashcards, word lists, and vocabulary-building apps.
4. Identify Strengths and Weaknesses
You must determine your child's strengths and weaknesses in the disciplines that make up the exam. Because of this, you'll be able to create a personalised study plan that focuses on the aspects of your performance that might need some work. There are a variety of tests available for you to take to determine your areas of weakness.
Conclusion
The 11 Plus English exam is a critical milestone in your child's academic journey. Access to the right 11 Plus English resources will give your child the confidence and knowledge to succeed. Your child will be well-prepared to thrive in the 11 Plus English test and open up fascinating educational prospects with devotion and the correct resources.