10 essential makeup hacks of 2022
Whether you're a qualified makeup artist or a keen newbie, there's always a new makeup hack you can learn. Makeup is as easy as you make it. And finding a new trick to make the process a little smoother isn't cheating! Our absolutely essential makeup hacks include achieving perfect winged eyeliner, creaseless concealer and avoiding sloppy lipstick application. Read on for more, and enjoy getting ready like never before!
Bye-bye, mascara marks!
When applying Anastasia mascara, we all fear the dreaded moment when the mascara ends up on your eyelid! Say bye-bye to mascara marks by shielding your eyes with a spoon. Yes, that's right! You can shield your eyes from mascara by gently placing a regular spoon on the eyelid as you beautify your lashes. 
Set your lippy the right way
Avoid sloppy, melting lipstick with this simple trick. Once you've applied a swipe or two of lipstick, place a tissue over your lips! On top of this tissue, blot some translucent powder. The translucent powder filters through the tissue paper to set your lips for the long haul without leaving a powdery or dry film behind.
Find your contour with a brush handle
The contour of the face can be hard to find. A brush handle settles in the hollows of your cheeks, leaving you the perfect path to place your contour! Choose a smooth, pigmented contour palette from Iconic London to make this hack work.
Talking about contour…use a brow pencil!
So, you know how to place your contour, but what if you're without a palette in a time of need? You heard us right; eyebrow pencils can be used for contour in a pinch! Melt them down with a little lick of fire, and smudge the brow pencil across the contour points of the face – making sure to blend well as you go! – and you're set. 
Concealer placement is everything
If you want to achieve creaseless concealer, where you place your concealer is everything! Gone are the days of extreme concealer under the eyes. Instead, consider dabbing a little bit of concealer in the inner and outer corners of the eye – this placement not only lifts and brightens the face but ensures creases borne from heavy makeup don't form under the eye.
Try the spoolie and soap combo
Eyebrow spoolies are an invaluable tool for any makeup kit, with their firm bristles and straightforward application! Combine a spoolie with a little bit of soap to fix your eyebrows into an attractive shape and set them in place. Soap goes far in making sure your eyebrows look good for the whole day!
What do eyeshadow and petroleum jelly make? A lippy!
Consider this if you don't have lipstick to hand but a little something else in your makeup kit. Eyeshadow and petroleum jelly, together, make a beautiful lip balm that adds a soft flush of colour to the lips! Mix a little bit of eyeshadow pigment and petroleum jelly together on your hand, and apply.
Plump up your mascara with powder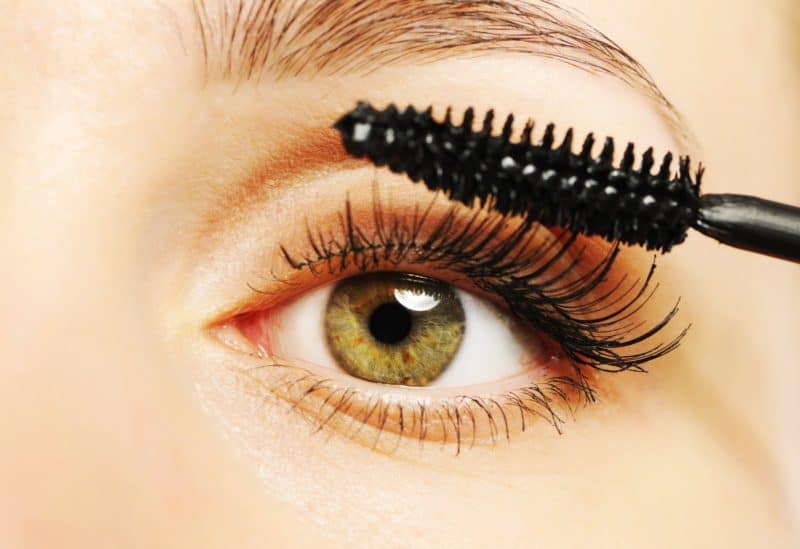 Some of us love a thick, bold application of mascara. But, this can be hard to achieve with just one product! Before a wave of your mascara wand, consider applying loose powder to your lashes. The mascara will stick to the powder on your lashes for a darker, thicker and more lasting finish.
Chop up your falsies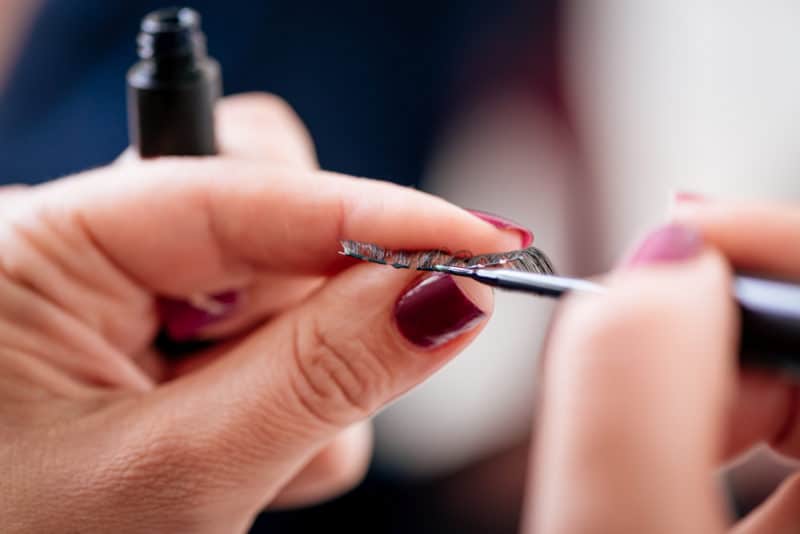 Chopping up your falsies can add a little extra drama to your makeup look. By chopping up your false lashes and leaving the outer piece, you can curl and add the outer piece to your natural lashes for a lifted, cat-eye appearance.
Try powder before foundation
Although this seems to go against every rule of makeup in the book, give it a try! Powdering your face before foundation ensures your face has no oil to disrupt the finish and texture of your foundation and also extends the lifespan of your look.