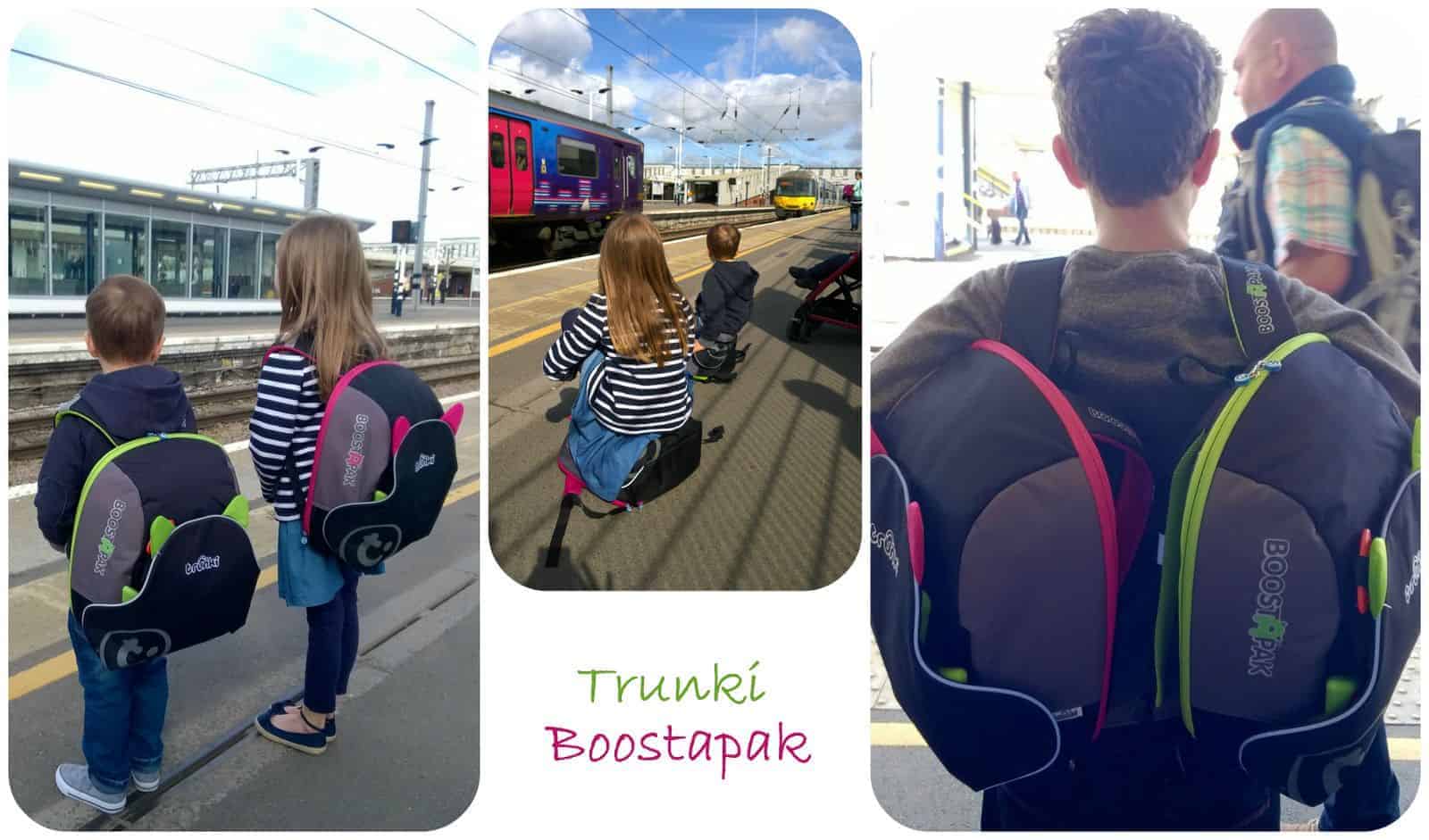 Trunki Boostapak – the ultimate child's travel accessory – home or away!
Holding my hands up here and shouting "we are officially Trunki fans" just so that you know where I stand. The Beans each have their own Trunki, we have a Trunki Travel Toybox for when we go camping, the Beans each have their own Paddlepaks and they each have their own Snoozihedz too. All bar the Travel Toybox and one Paddlepak have been purchased by ourselves or gifted by Grandparents. the other two were reviews so I think that alone shows how much we love the brand for their innovative thinking and bright designs which the Beans love.
Trunki Boostapak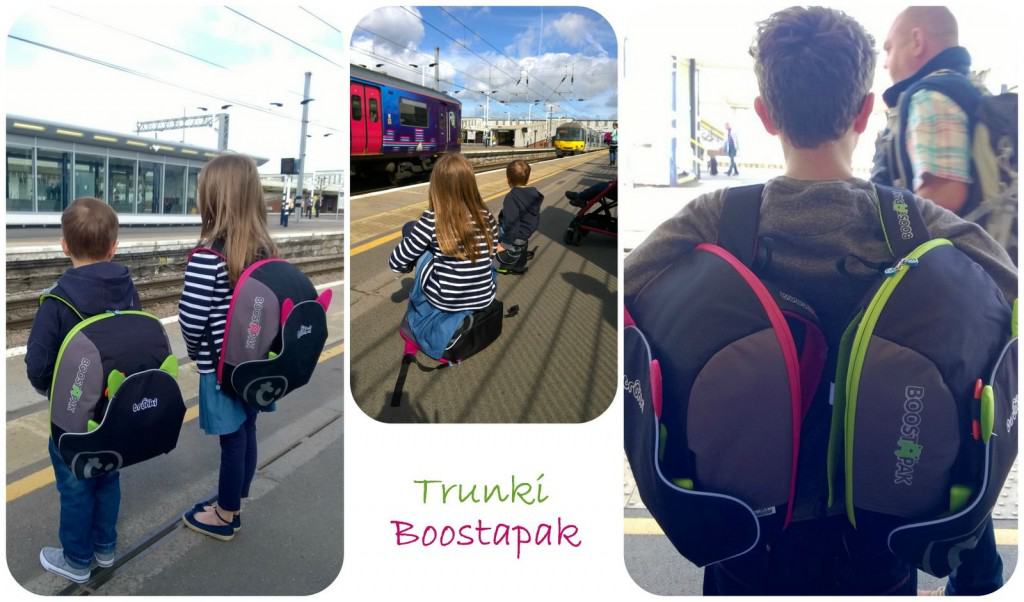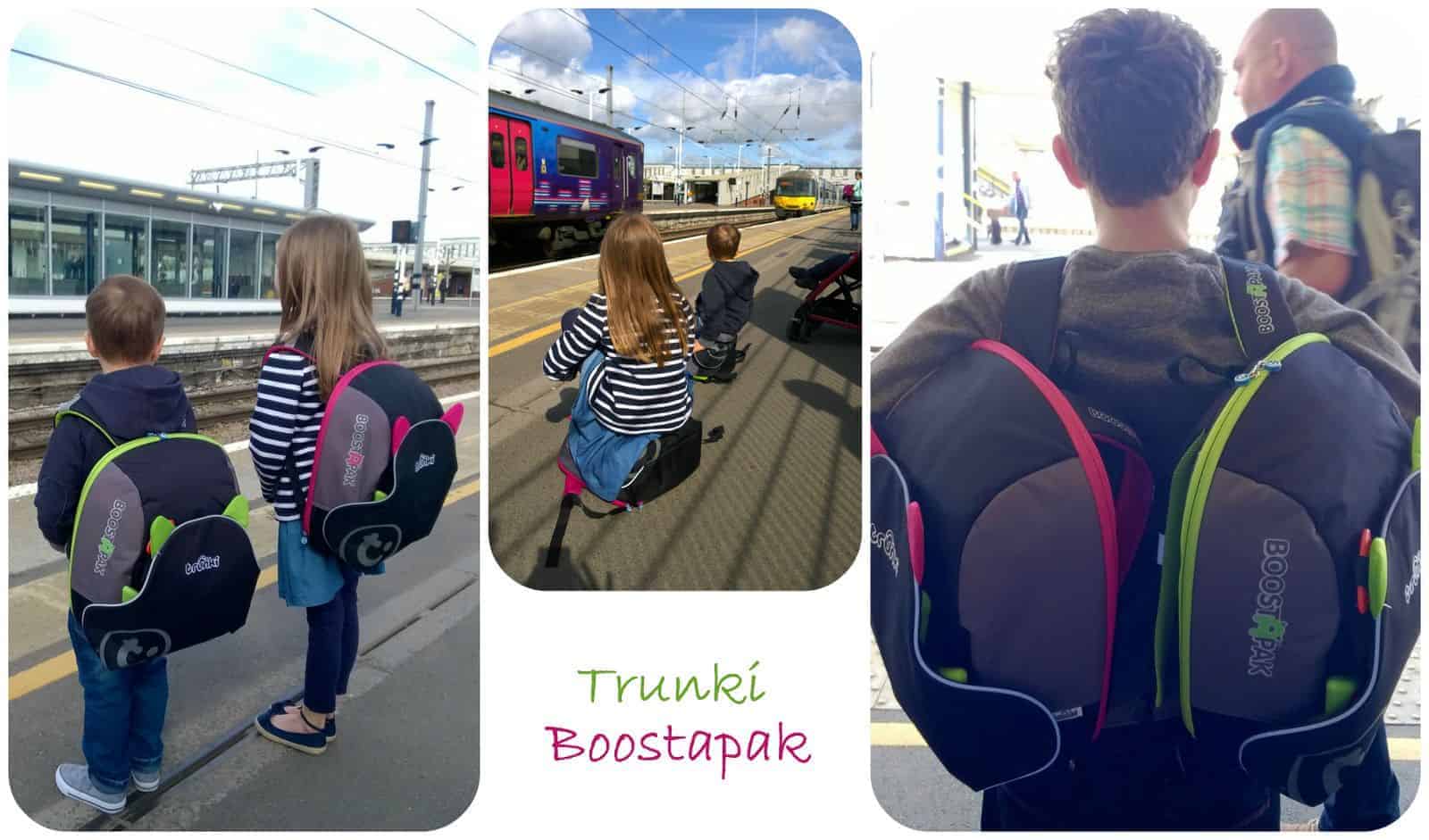 Last year Hubby purchased a Trunki Boostapak which is a small backpack which doubles as a booster seat for Little Bean in his new car as it was the narrowest booster seat that we could find which would enable him to place all three of the younger Beans across his back seat. Since then we have received a Boostapak in Green for Beanie Boy and it has been used in just about any form of travel possible.
Convenient
One thing I often struggle with when I travel anywhere by train with the boys is the onward travel if it's more than a 30-40 minute walk from the train station. I don't mind walking but for Beanie Boy this can become a struggle. Taxi firms do not have to provide a car seat or booster seat for children and so I have found myself stranded in London on more than one occasion when a taxi has arrived with either no seats or just the one for the two boys.
Suitable for multiple modes of transport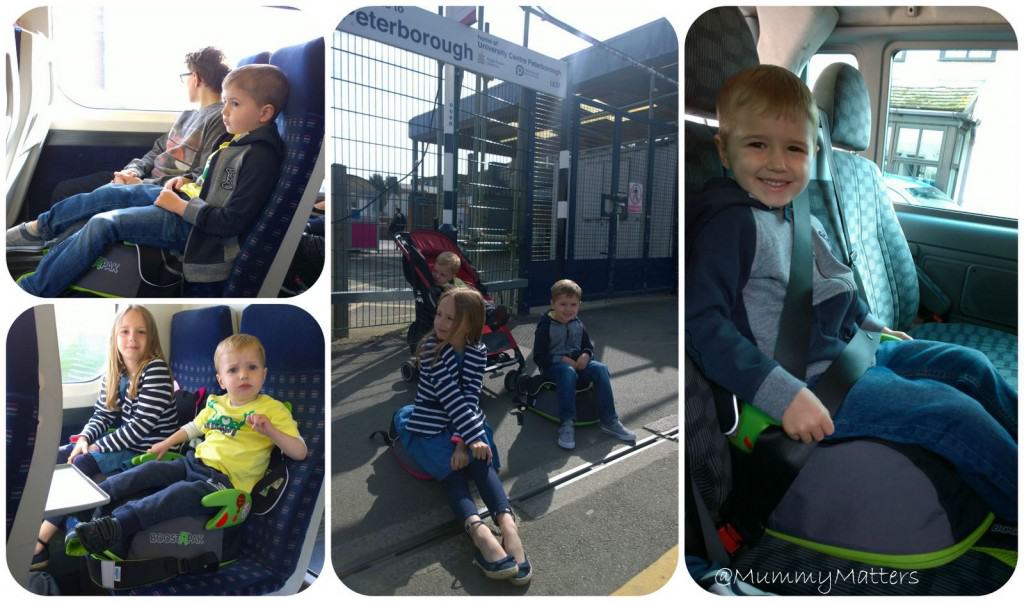 Our first outing with the Trunki Boostapak saw us heading on the train from Peterborough to St Neots for the #ArgosGardenParty. The Beans were able to carry their Boostapaks themselves as they fold up to become a backpack (or give them to their big brother to carry when they felt tired). The base zips open to reveal a handy compartment which is deceptively spacious and elasticated net pockets in the lid to store books, pens, sweets, snacks or whatever else you could fit in it. We haven't managed to fill it yet!
Trains
They came in handy at the train station when standing around waiting for the train became too much for them and then once on the train, the Beans decided to sit on their Boostapaks but they could easily have been stored in the overhead racks. Getting off the train in St Neots we had to travel out into the Countryside via a taxi, so the younger boys sat on the Boostapaks whilst Little Bean sat on the booster seat provided by the taxi driver.
Taxi
Since our initial train/taxi journey we have used the Boostapaks another 2 times on the trains. I also now keep on Boostapak in my car as an emergency spare seat for when you need to pick up another child from school for playdates or to help out friends.
Air Travel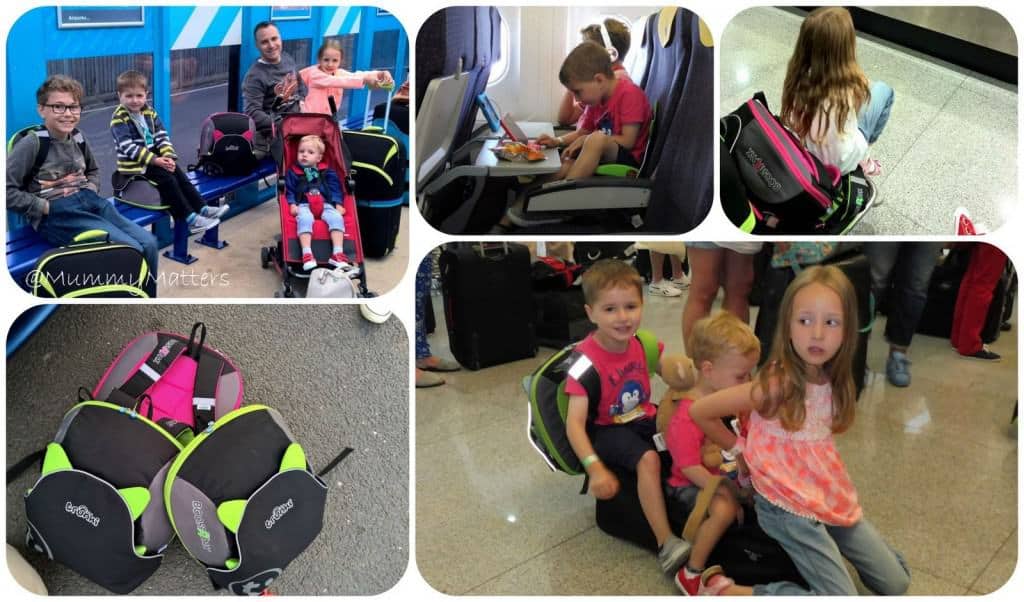 Our most recent trip saw us take the Boostapaks (plus one we borrowed from our friend Karin) on our family holiday to Menorca. We packed their Boostapaks with sticker books, games, toys, their cameras and Kindles to keep them entertained on the plane and then from the moment we left our car at Airport Parking the Boostapak was with them. They sat on their Boostapaks on the transfer bus, they carried them through the airport and then when we boarded the plane we had to pop them in the overhead locker for take-off and landing but for the rest of the flight they had them down to sit on and to access all of their entertainment. When we left the plane we had a transfer coach which took us to our holiday destination and again the Beans were able to sit on their Boostapaks. They really were the perfect holiday accessory.
Here's what Trunki say . . .
BoostApak is the best way to avoid hire charges when travelling abroad. It's a hand luggage-approved backpack that doubles as a booster seat with plenty of space for toys and games to keep everyone content during long journeys. It's also an ideal solution for sharing lifts and travelling in coaches or taxis.

BoostApak is an ECE44.04 approved car seat for group 2 & 3, certified to European Union and United States safety standards, recommended for children under 135cm weighing between 15 and 36 kg (approx. 4–12 years).

Booster seats are not only important to ensure that your child is safe and comfortable during a car journey, but UK law requires that ALL children under 12 years old or 135cm in height use a booster seat. So it's essential to always have one with you when travelling by car or taxi.

If you're hiring a booster seat on holiday, BoostApak could save you £100's, take a look at our hire charges research here.
The Boostapak comes in five different colours and you can also buy covers if you wish to replace them or when passing the Boostapak down from one sibling to another. Prices start at £44.99 for a Boostapak and £19.99 for replacement covers. We honestly cannot recommend ours enough. The Beans love it, we love it.
DISCLAIMER: We were given a Trunki Boostapak for the purpose of this post however we have also purchased on ourselves. All words, images and opinions are my own and may not be copied without my permission.