10 of the best stocking fillers for kids under £10!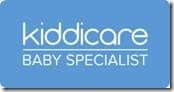 With 3 for 2 on 100s of toys, Kiddicare makes Christmas easy and affordable
Watching the little ones open their stockings on Christmas morning is a truly magical moment.
This year, Kiddicare has Christmas all wrapped up with a brand new range of children's toys from birth to five years. From high contrast, multi-sensory toys for newborns to role play games for pre-schoolers, there's 3 for 2* on all Kiddicare toys in its Buzzing Brains, Sunny Safari and Woodland collections.
Shopping editor at Mother&Baby magazine, Sarah Lafarge, has these top tips to help you make the right toy choice, whatever age your child.
Birth to 12 months:
· Simple puzzles as your baby reaches six months encourage problem solving and hand eye coordination.
· Repetitive sounds will be a hit with babies – they love music and singing can help develop their communication skills.
· It's never too early to introduce books and they make lovely first Christmas gifts.
Toddler to pre-schooler:
· As they reach their first year milestone, toys that encourage interactive play with buttons to press and sounds to copy are great ideas.
· If they're walking, anything that encourages their independence and gets them moving will build their confidence.
· This is the time to work on number and letter recognition, so look out for toys to help educate as well as entertain.
Kiddicare can't promise its exclusive Buzzing Brains toys will make your child a genius, but they *will* stimulate their senses and develop their skills. Plus give them hours of FUN!
Kiddicare's top 10 stocking fillers:
1. Cute Minnie Rattle, £5.99, from birth
Perfect for little hands to play with on Christmas morning. Begin their love of classic Disney characters with a super soft rattle embellished with pretty embroidered detailing.
2. Buzzing Brains Rocking Rings, RRP £6.99, 6 months+
These colourful rings are simple, fun and durable. Stacking the rings while the stand rocks is a great way to help children improve their visual co-ordination.
3. Press n Go Bunny, RRP 7.99, 6 months+
This bunny will get little ones mobile as they try to keep up with their new friend. Press the buttons for movement and music. Simple, repetitive – a sure fire hit!
4. Buzzing Brains Lights & Sounds Mini Driver, RRP £7.99, 12 months+
Attach this pretend steering wheel to buggies, car seats and walkers and put your little one in the driving seat. With horn, signal and ignition sounds as well as a light up mirror they'll steer their own creative fun and learning.
5. Colour Changing Ducks, RRP £7.99, 18 months+
Add some magic to bath time with this squeaking, floating family. They change colour in warm water, providing lots of intrigue and fun in the tub.
6. Buzzing Brains Wooden Building Blocks, RRP £11.99 (now £7.19), 12 months+
50 colourful wooden blocks or various shapes and sizes will provide hours of stimulation. Ideal for encouraging problem solving skills and hand eye coordination.
7. LEGO DUPLO My First Garden, RRP £9.99, 18 months+
This fun Lego Duplo set lets your child look after and tend to their very first garden while developing their imaginations and dexterity.
8. Buzzing Brains 3 IN 1 BUSY BUG, £9.99, 12 months+
This cute character has a removable shape-sorting drum. Your toddler can pull him along and watch the colourful shapes tumble inside the drum.
9. My First Shape Puzzle, RRP £6.99, 6 months+
Encouraging shape and colour recognition while developing motor skills and problem solving thinking. Who would have thought a simple puzzle could do so much?
10. Buzzing Brains My First Piano, £3.19, 12 months+
There's hours of entertainment to be had from this cute electronic keyboard. Press the colourful keys to trigger different note sounds. Little ones can take their show on the road thanks to the convenient carry handle.
These great toys, and so much more, are available online and in all eleven Kiddicare superstores, where you can gift wrap your presents for free too!
*Kiddicare's 342 toy promotion runs 5th November to 2nd December 2013 inclusive, in-store, online and via the Kiddicare mobile app.
DISCLAIMER: I have not been compensated for this post.