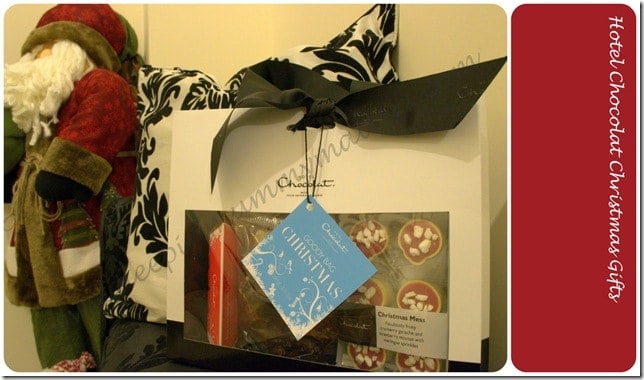 Give a little Hotel Chocolat for Christmas
Providing the day ends in a 'y' I think 99% of the time you're going to be onto a winner if you give chocolate as a gift, sure there are the odd few people who don't like chocolate but most do and for those that do, I think you would win some serious brownie points if you gave them not just any chocolate but Hotel Chocolat!!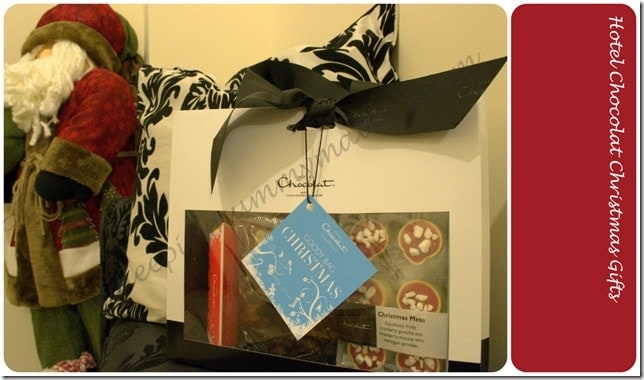 For my sins I was asked if I would be interested in reviewing for Hotel Chocolat, errr hello does Christmas always fall on 25th December? Then yes of course I want to review it! Would you believe it I have NEVER come into contact with Hotel Chocolat in my life before? I know, where have I been hiding. Looking through their site to make my decision was no easy task, I had to stop dribbling on the keyboard for starters. Sitting on a packed train it really wasn't a good look for a grown woman but hey, what's a girl to do!
Wanting to get a taste across the board I opted for the Hotel Chocolat Goody Bag a beautifully packaged selection in a sophisticated White and Black window bag. The selection includes;
Small Cookie Wreath
Christmas Mess selection
Treacle Tart selection
Milk Ho Ho Ho
It has been a very difficult week for me testing them out but somehow I forced myself to do it and if I had to choose a favourite I would probably say the Christmas Mess followed by the Small Cookie Wreath, then the Treacle Tart and finally the Milk Ho Ho Ho to finish off.
Hotel Chocolat is one of the world's few chocolate makers who actually grow cocoa. Twenty years ago British entrepreneurs, Angus Thirlwell and Peter Harris began their journey, they started a very successful award-winning website and then in 2004 opened the doors to their first retail store. You can read their story here.
If anyone is stuck for ideas on what to get me this Christmas then *ahem* just re-read this post!
DISCLAIMER: I was sent a Hotel Chocolat Good Bag free of charge for the purpose of this post. All words, images and opinions are my own and may not be copied without my permission.