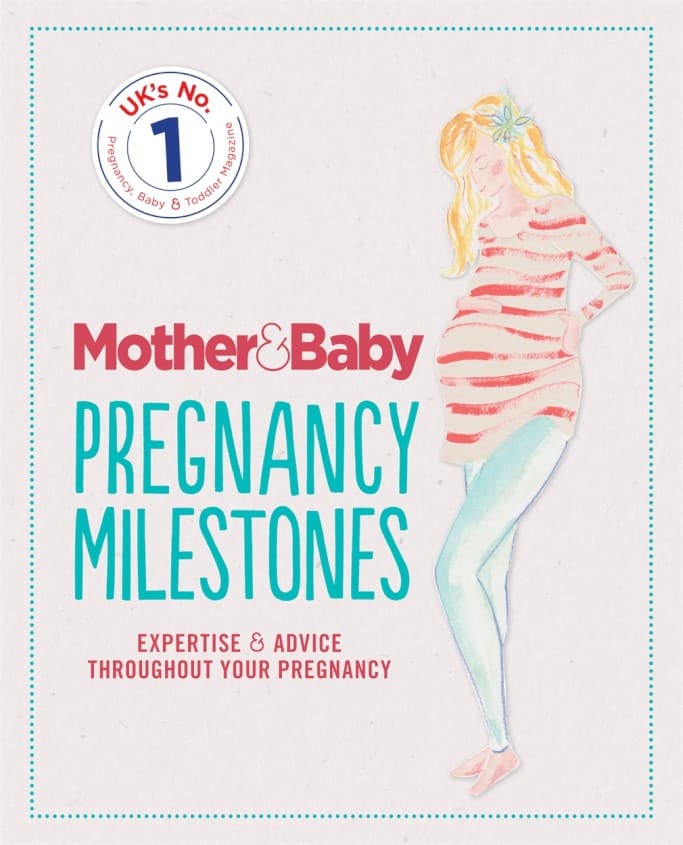 #Win the NEW Pregnancy and Baby Milestones books from Mother & Baby E: 30.04.16
 Pregnancy Milestones
Pregnancy is such an exciting and life-changing experience – but it can also be quite scary and overwhelming. With 60 years of experience in guiding women through  pregnancy, the expertise of the team at Mother & Baby is second to none. As the UK's number one Pregnancy, Baby and Toddler magazine, Pregnancy Milestones, covers everything you need to know about pre-conception, pregnancy and birth.
Pregnancy Milestones lets you know what to expect from every week of your pregnancy and ensures you are armed with information about what is happening to and inside your body and prepares you for birth. Mother & Baby have pulled together the best experts in their fields, from a GP and midwife to a nutrition consultant and clinical psychologist, to provide unparalleled, reliable guidance and information.
Overflowing with up-to-the-minute medical advice, helpful hints and invaluable tips, Pregnancy Milestones is the only resource you need to navigate your pregnancy with confidence. The book will take you through your pregnancy, covering all three  trimesters on a week-by-week and month-by-month process.
Baby Milestones
From the time you start trying to conceive to the moment you hold your little bundle of joy for the first time, you can be bombarded with an overwhelming amount of advice. Mother & Baby, the UK's number one Pregnancy and Parenting magazine, have spent 60 years navigating  women through pregnancy and early motherhood ensuring that their expertise is second to none.
With Baby Milestones you can feel at ease knowing you have the expertise of Mother & Baby magazine behind you, plus contributions from a wide range of experts – including a GP, a  nutritionist, a baby sleep expert and a child development and parenting expert. Baby Milestones covers everything you need to know about your baby's crucial first year: from how to help boost development – both physically as well as through play and communication,  bonding tips for both you and your partner, and tips to maintain your own wellbeing as well as your baby's.
The practical and insightful expert advice in Baby Milestones will help you look after your mind and body now you're a mum – so while your real world support network will be there for you, this book will also be on hand to help with your emotions and health in your first year.
Mother & Baby have offered me one copy of each book to giveaway so I will be selecting two winners, you will need to tell me in the comments which book you would prefer to receive.
To Enter:
Fill in the Rafflecopter widget below to verify your entries
Please read the rules below
Closing Date:  30th April 2016

If there is no form hit refresh (F5) and it should appear
If still not working please check that your computer is running Javascript
Rafflecopter will tweet, like and follow on your behalf making it really easy to enter
Really want to win the prize? Come back every day for bonus entries via twitter
Terms and Conditions can be found in the Rafflecopter form below
**Comments may not appear immediately due to moderation