Peace of mind with Panasonic Smart Home Monitoring System
As parents, we often tell our children that we "have eyes everywhere" when we are trying to keep them in check but of course we know that's not the case, it's just not possible! Or is it? With a Panasonic Smart Home Monitoring System, you really can have eyes everywhere when it comes to your home.
Panasonic Smart Home Monitoring System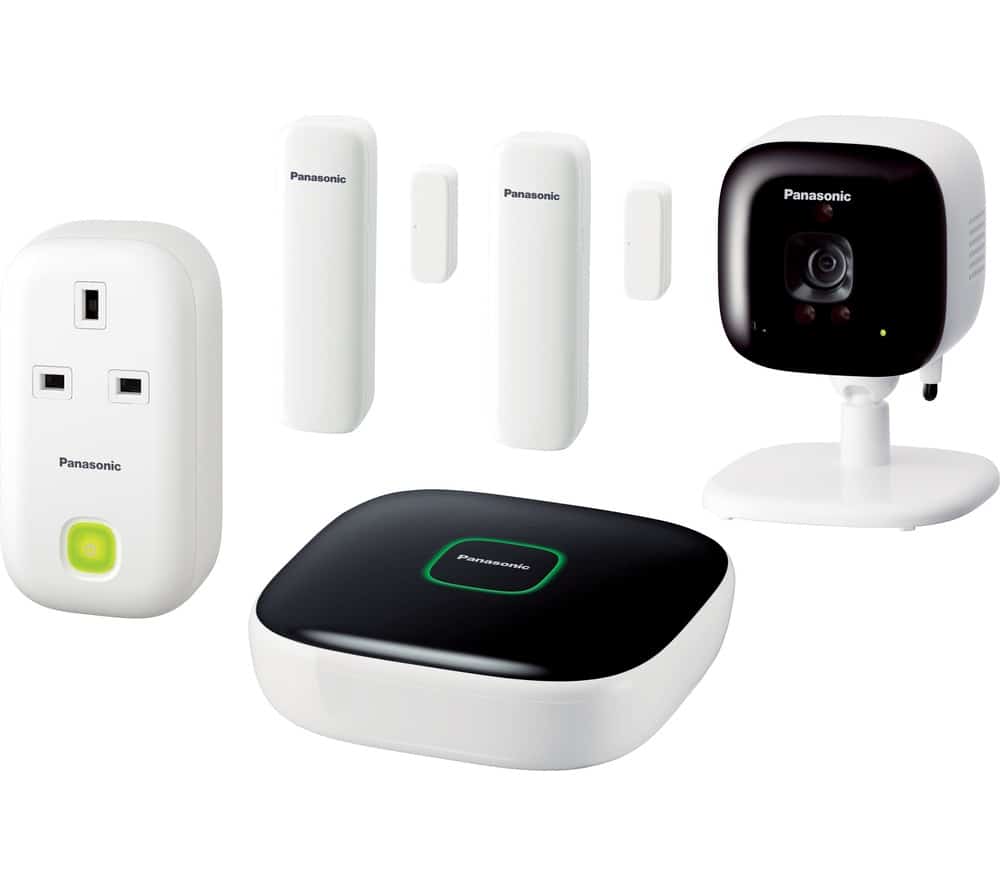 A Smart Home Monitoring System Starter Kit costs as little as £129.99 which includes one Hub, one window/door sensor and one motion sensor. The system speaks to the various components via way of long range DECT Technology which has a longer range than Wi-Fi and is super easy to set up with wireless installation. With it's sleek, modern design it will blend effortlessly into the background of most homes.
No Monthly Fees
Some home security systems require a monthly membership fee but with Smart Home, you can set it up straight from the box yourself with a little simple DIY in securing the cameras and door sensors.
Family Functions
Whether your child is still in the cradle, hitting the terrible twos or off to secondary school, there's a function for you.
For parents who work long hours the door sensors can be used to alert you to teenagers returning home from school or if your marauding toddler is trying the escape out of the front door
The indoor camera can be used as a baby monitor to send alerts to your smartphone or tablet based on sound, motion and temperature triggers
You can programme the camera to respond to different levels of motion and in different areas of the image, so you can set it to alert you to high levels of activity in the one part of the screen. This is handy if you want to be alerted to your baby attempting to climb out of their cot
Smart plugs and motion sensors can be linked to automatically turn night lights on when kids stir or make midnight trips to the bathroom
Using the indoor and outdoor cameras you can keep an eye on sick or elderly relatives whilst giving them the freedom to move around the home without feeling like they are being followed everywhere.
Expand your system
Once you have purchased a Starter Kit you can buy additional components which can be registered to the Hub. A total of 50 sensors (including motion sensors and window/door sensors), indoor/outdoor cameras, Indoor siren and smart plugs can be registered to the Hub meaning you can cover every aspect of your connected home.
DISCLAIMER: We received a Smart Home Monitoring System in exchange for this post. All words and opinions are my own and may not be copied without my permission. I have not been instructed what to write.