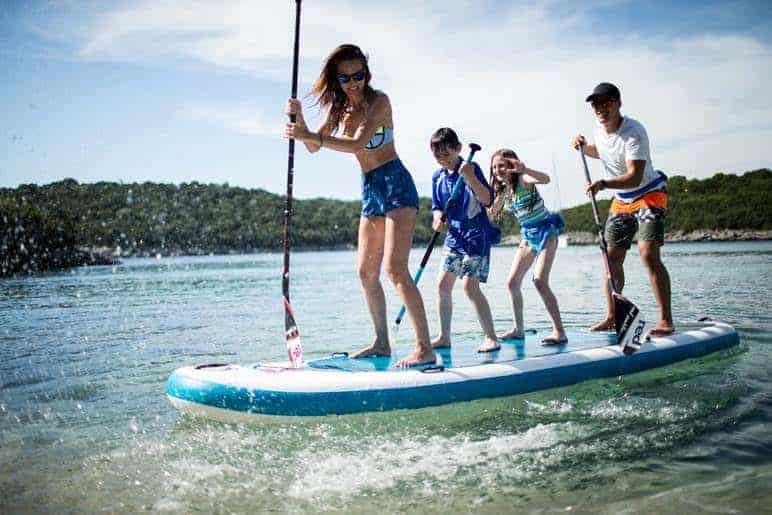 Red Paddle Co choose Tallington Lakes for nationwide tour
British stand-up paddleboard (SUP) brand, Red Paddle Co is packing up its bus for an epic road trip around the UK, giving everyone who joins it the opportunity to 'have a go' and see for themselves why SUP is the world's fastest-growing watersport. Stop two of the tour is Tallington Lakes, Peterborough on Sunday, 30th July and you're invited!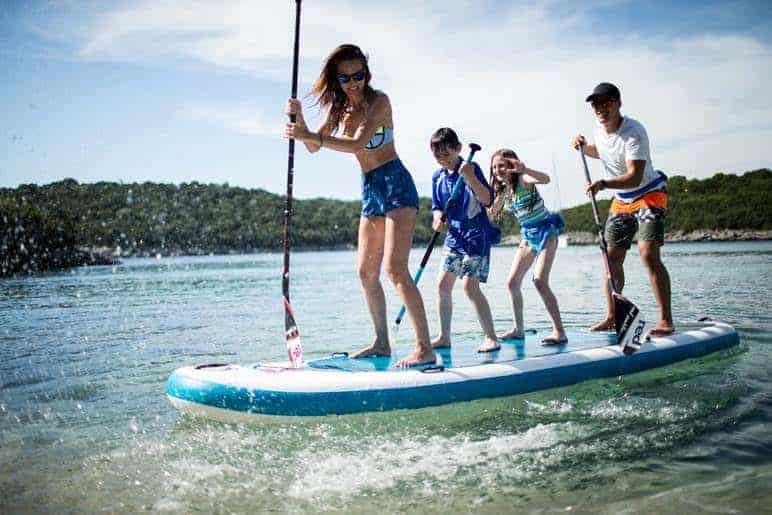 Red Paddle Co only produces inflatable boards and is the number one brand of choice across the world. As its strapline 'explore your world' implies, Red is doing just this and taking its boards on a nationwide tour.
So, if you've ever fancied trying to stand up paddleboarding, perfecting that ultimate Facebook profile shot or simply seeing why millions of people around the world are hooked on SUP then this event is just for you!
With a board to match every rider, whether a complete beginner or a seasoned racer, the tour is open to all, providing visitors with the chance to meet other riders, find out more about the sport and put to the test some of the boards under expert supervision. The tour is designed for the young and old with the number one objective to get out on the water and have some fun!
Red Paddle Co is also be bringing some friends along to make the tour a 'must-attend' event in the fitness or watersport lover's calendar including intensely fun 'exercise' classes by the Rabble team featuring immersive team games, suitable for everyone and Lululemon (technical clothing for running and yoga, with a cult following).
"Stand up paddleboarding has undoubtedly been taking over the watersports world," explains Charlotte Green Head of Marketing at Red Paddle Co. "Most people have heard of SUP and if they've not tried it then it's certainly gone on people's list of 'things to do".
"We're giving everyone the opportunity to try SUP completely for free and get a feel for what it entails. For more experienced paddlers, improver sessions will be on offer to hone your skills. There will also be SUP Yoga classes – one of the hottest new activities to centre your chi – as well as SUP fitness classes to take your paddleboarding skills to the next level".
"Regardless of experience giving it a go is undoubtedly the best way for people to see if SUP is for them and we're outrageously confident that people will be hooked as soon as they get on!"
At each location Red Paddle Co visits, alongside SUP yoga and SUP fitness, there will be other activities to try including guided SUP tours. Plus, each of the road trip stops will be officially recognised as a 'Dragon World Series' event where participants can take part in races on the four-person 22' Red Dragon board, mixing the intensity of SUP racing with the camaraderie of team spirit.
Every participant in a Dragon race will be granted instant qualification to the Dragon World Championships in Barbados, on October 27-30th 2017!
Red Paddle Co's special tour bus will also double up as its very own party pad and may even open the bar with the help of Daffys Gin, who will be joining for much of the tour. Charlotte Green concludes "Even if you don't fancy getting out on the water, just come along and join in the fun!"
For further information or to book your place visit https://www.eventbrite.co.uk/o/red-paddle-co-14545654801