Slow Cooker: Family meals made easy for new Mums
Life with a newborn is priceless, you can lose hours in the day just cuddling and staring at your new baby completely in awe of the fact that you helped to create such a perfect little person. I know, I've been there three times now and that feeling never fades. However, sleepless nights, piles of washing, cleaning, food shopping and day-to-day chores can get on top of you so you need to make life as easy as possible in those first few weeks/months. One thing that I have found which has really helped to make things easier for me and to take the stress out of cooking wholesome family meals is my slow cooker.
Can cook, won't cook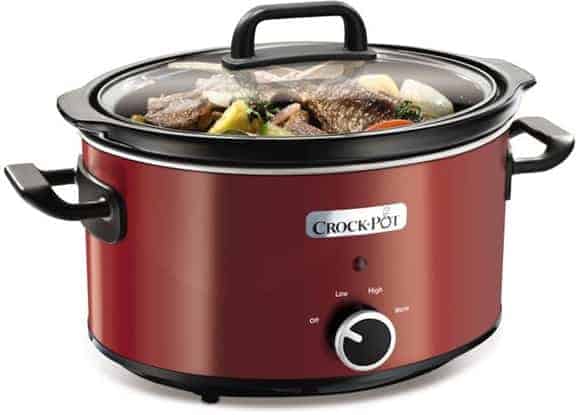 If you have read my blog before you will know that I am not the biggest fan of cooking; 'can cook, won't cook' has often been my motto. However, since becoming a Mummy I have had to step up to the stove and take my place in caring for my family.
The slow cooker is my favourite piece of equipment in the kitchen (well, after my stereo, you've got to have music in your life!) because it completely takes the stress out of cooking AND it cooks meat so tenderly even I (the fussiest of eaters, after Lillie) will eat most meats that have been slow-cooked. I use a Crock-Pot but there are plenty of different options on the market, the Independent posted an article on The 10 Best Slow Cookers.
Find recipes online
If you look around online you can find lots of different recipes and blogs about slow cooking, what works and what doesn't. As a family, we really enjoyed the Slow Cooker Roast Beef recipe although I tend to make most of my family meal decisions whilst walking around the local supermarket.
Using cooking sauces
I really like the Schwartz range of cooking sauces which are specifically for Slow Cookers. There are six recipes to choose from (although I have used some of their non-slow cooker sauces in the slow cooker too). It couldn't be easier to create a meal since the packets tell you exactly what you need to buy and what you need to do. My favourites are the Chicken Provencal, Sausage and Bean Casserole and Chilli Con Carne with a pinch of Coriander although there are some great vegetarian recipes available to choose from.
Easy cooking
In the morning once I'm home from the school run and Jelly Bean is down for his morning nap I decide which meal I'm going to cook, put all the ingredients together in the slow cooker, switch it on and sit back letting the slow cooker do all of the hard work. It can take me anything from 5 to 15 minutes to prepare a family meal, then in the evening once we have put the tiddlers to bed all we need to do is dish up our tea and sit down to yummy food which tastes like I have been slaving away for hours.
Now if only I could find an easier way of cleaning the house too? Please leave your recommendations in the comments box below!