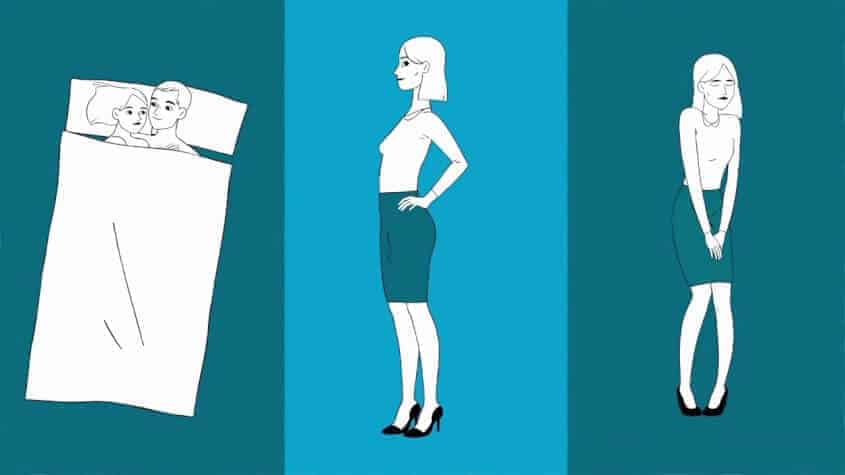 Restore your pelvic floor with Innovo
#ad
When you are pregnant,  have carried a baby and given birth, you are given all sorts of advice and exercises to follow to keep your pelvic floor in tip-top condition. Truth be told, it's one of those things that you kind of forget to do. I started off pretty good at doing my pelvic floor exercises whenever I was out in the car and stopped at traffic lights, it was my 'signal' to remind me.
Pelvic Floor Care
I gave birth to my three Beans naturally; one with an episiotomy, one third-degree tear and one-second degree tear so I had to return to the hospital for check-ups to make sure that my pelvic floor was recovering well. I walked out of the hospital with a spring in my step when the nurse told me that she was amazed at how good my pelvic floor was, she said that it was probably better than some women's who haven't even had children yet.
At the time I was delighted but in hindsight, it was perhaps the worst thing she could have said to me as I became complacent and dropped off with my exercises.
Wait a minute, did I just . . . ?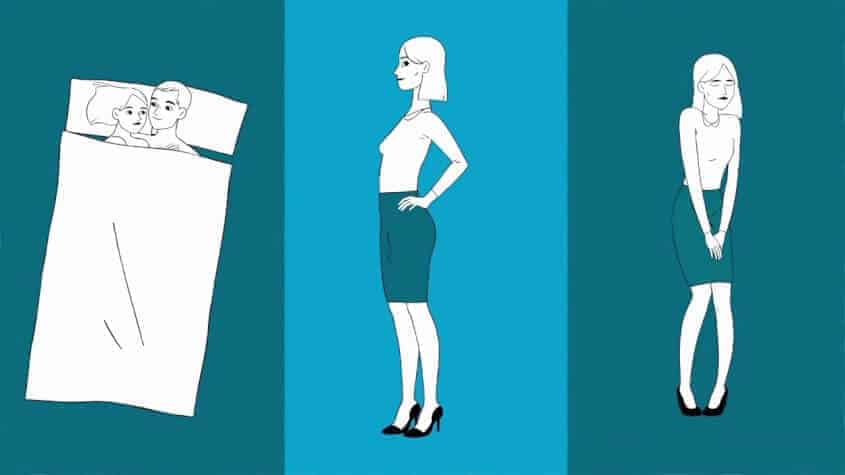 Fast forward 3 years to a New Year's celebration with LOTS of laughter and I suddenly found myself in a situation I hadn't encountered before, a little accident when I laughed a little too hard. I was MORTIFIED!  I started to do my exercises again but I'd got out of the habit and I still kept forgetting. I didn't have any further accidents so it kind of went out of my mind until I was struck with a horrible cough and cold in March; cue a series of coughs and a couple of strong sneezes and yes, you guessed it . . . mortification once more.
Innovo – Restore the Floor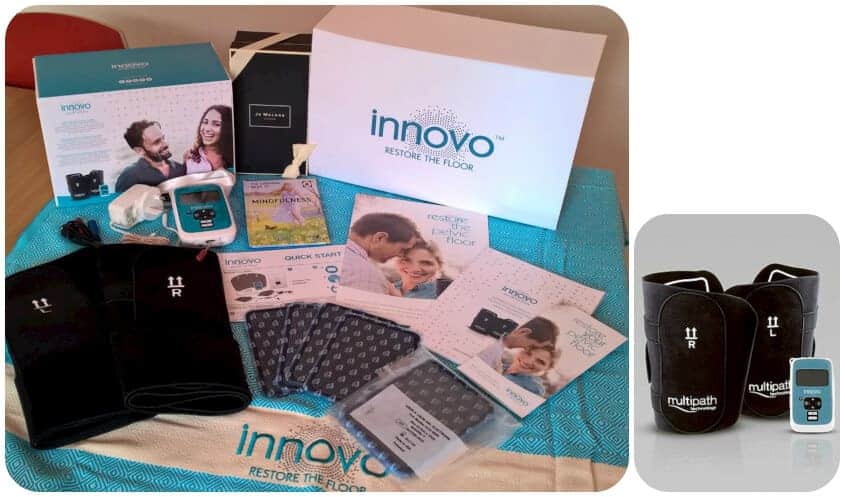 As if by magic an email landed in my inbox asking if I would be interested in reviewing Innovo, a non-invasive urinary incontinence treatment. This was one email which I had to consider carefully; did I want to tell all my readers than I have peed my pants when I have coughed or laughed??? No, not really! BUT having read up on Innovo, it definitely sounded like something which would help me and, in turn, bring the attention of my readers (some of whom may also have a leakage issue) to something which could really help.
Innovotherapy – what is it?
Innovotherapy is a non-invasive way to restore your pelvic floor, treating the primary cause of urinary leaks rather than just masking the symptoms. Using a handheld controller that is attached to a two-part garment, Innovotherapy sends targeted impulses via a set of conductive pads (attached to your upper thigh and buttocks) to safely and effectively activate all the muscles of the pelvic floor or to calm your bladder.
Proven Technology
It is a proven technology which has been designed to optimally strengthen your pelvic floor with 180 perfect contractions per session, allowing the device to do your pelvic floor exercises for you. No, it's not cheating, it's just very clever. Innovotherapy, already used by thousands of women, is safe and can be used in the privacy and comfort of your home for lasting results.
Using Innovo
When I first started using Innovo I found it quite tricky to get the leg wraps in the right place, even following the picture instructions which came in the box. I spoke to their Customer Service representative who explained that watching their instructional video online would be very beneficial. I watched their video and they were right, I found it much easier to position them.
Brace yourself
I personally found that putting on the leg wraps and taking them off was something I had to brace myself for because they felt freezing when you first put them on and taking them off was like removing oversized plasters. I have tried doing it fast, I have tried doing it slowly. . . it all hurts just the same! And the other thing is the sticky stuff ends up on your hands and legs but after a few weeks that all stops as the loose bits will have gone.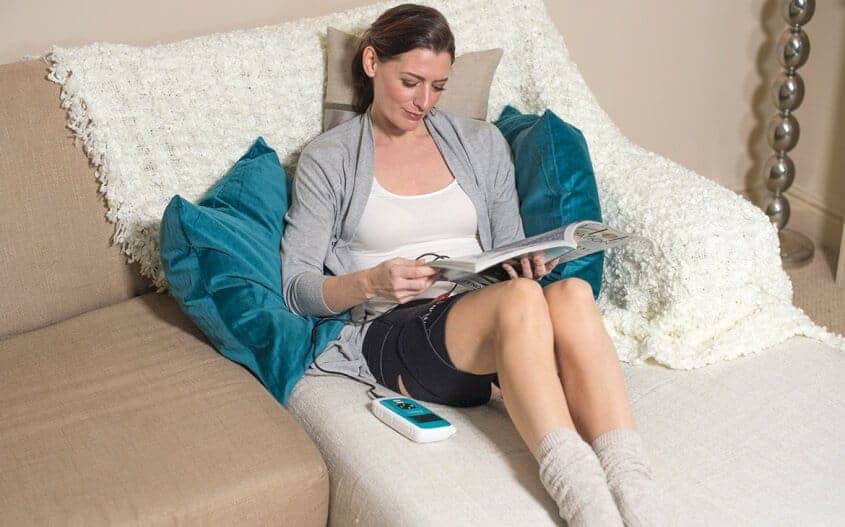 The first time I used the Innovo I managed to get it turned up to level 15 before I started to feel slightly uncomfortable and then read the booklet which says that you should aim to be between levels 30-40, to begin with, which made me feel recoil in horror. However, within a few minutes, I was able to increase the level a little at a time and by the end of the first session I had increased it to level 35 so I felt quite pleased with myself. Reading further through the material it said that I should be aiming to reach level 75 for the optimum benefit and just a few weeks into the course, I managed it with ease.
Noticeable Improvements
I probably began to notice an improvement after 2-3 weeks, when going to the toilet I was able to almost stop 'mid-flow' but not as quickly as I would have liked. 10 weeks in and I am able to start and stop the flow as easily as turning on and off a tap. Once again I feel like I am completely in control of my pelvic floor and have begun to do regular exercises again without using Innovo.
Once you have regained control it is recommended that rather than just stopping the use of Innovo you reduce it over weeks to 4-5 times per week, then maybe every other day to once or twice a week. The great thing with Innovo is that once you have it, you can use it whenever you feel you need a bit of a 'workout' to get back on track.
Added Benefits
One benefit I hadn't considered when I started using Innovo was the effect it would have on my gluteus maximus. Each morning after I used Innovo would feel like I had done 1000 squats so it wasn't just my pelvic floor which was getting a workout. This made me want to use it even more in an attempt to get 'buns of steel' and believe me, it's working!
Any exercises around your pelvic floor are also going to tighten up 'other muscles' and in turn will help to increase sensitivity for your sex life so really it's a win-win-win treatment with absolutely no negatives. I may not have wanted to tell my readers that I occasionally peed my pants following the birth of my Beans but I'm glad that I did because now I'm the one who's left smiling (and Hubby too).
DISCLAIMER: I have been gifted the Innovo equipment and gift box in exchange for my honest opinion. All words and opinions are my own and may not be copied without my permission. I have not been instructed what to write.