Recipe: Foolproof Lemon Chicken and Potatoes in Bacofoil®
If you're not a huge fan of cooking (like me) then when you do need to cook, you want it to be as quick, easy and mess-free as possible. That's why from a young age I began cooking meat in Bacofoil®. I found that cooking in foil kept the meat tender, retained lots of the cooking smells and made for easy washing up too. That's a win-win if you ask me!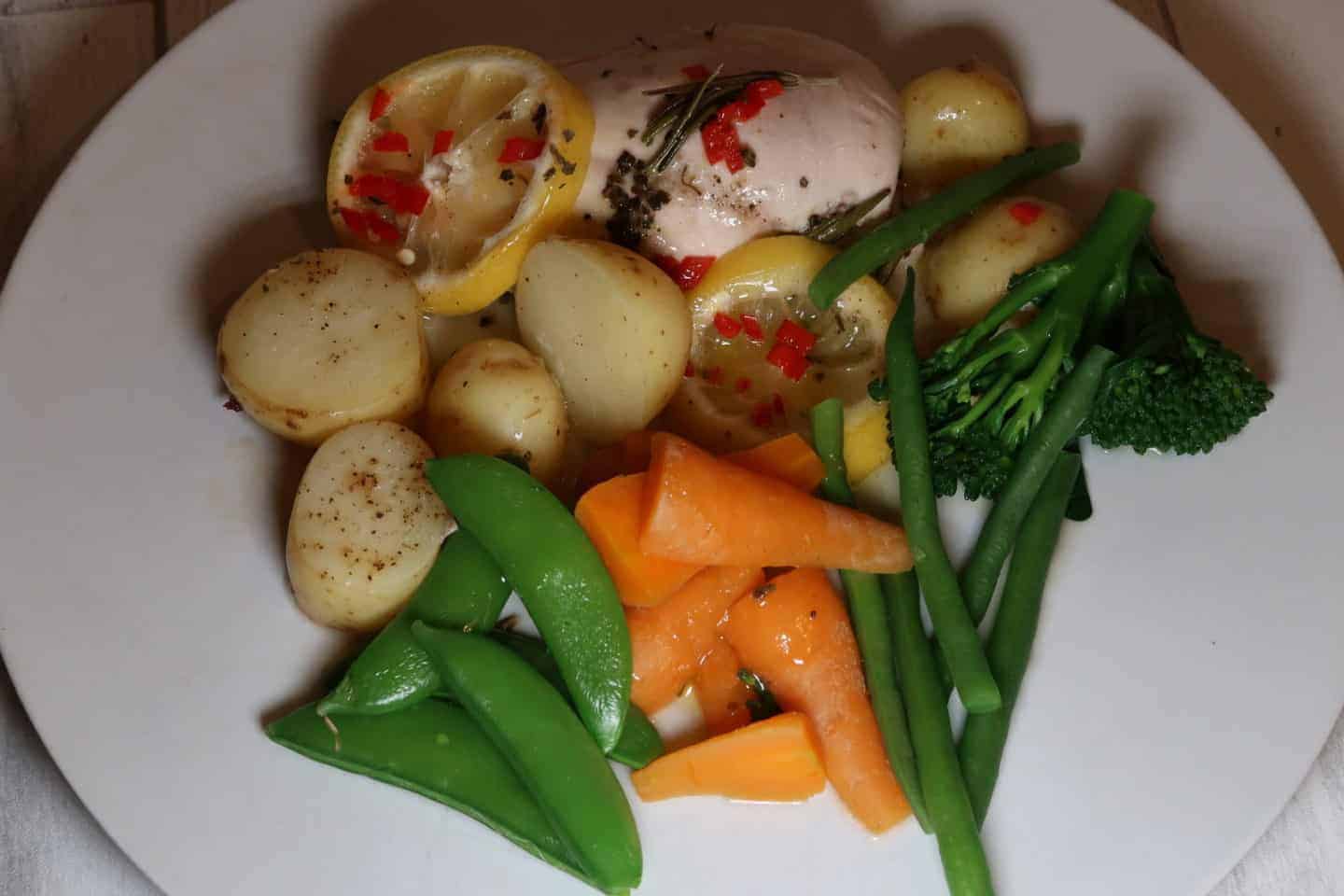 When I was challenged to show how The Bacofoil® Non-Stick Kitchen Foil makes meal preparation easy for families I knew exactly what I was going to do, one of our favourite meals for eating healthily when we want simplicity. For more simple and healthy recipes like this, just visit CookingPlanIt website. They have loads of yummy and easy to prepare recipes that you would surely love!
Ingredients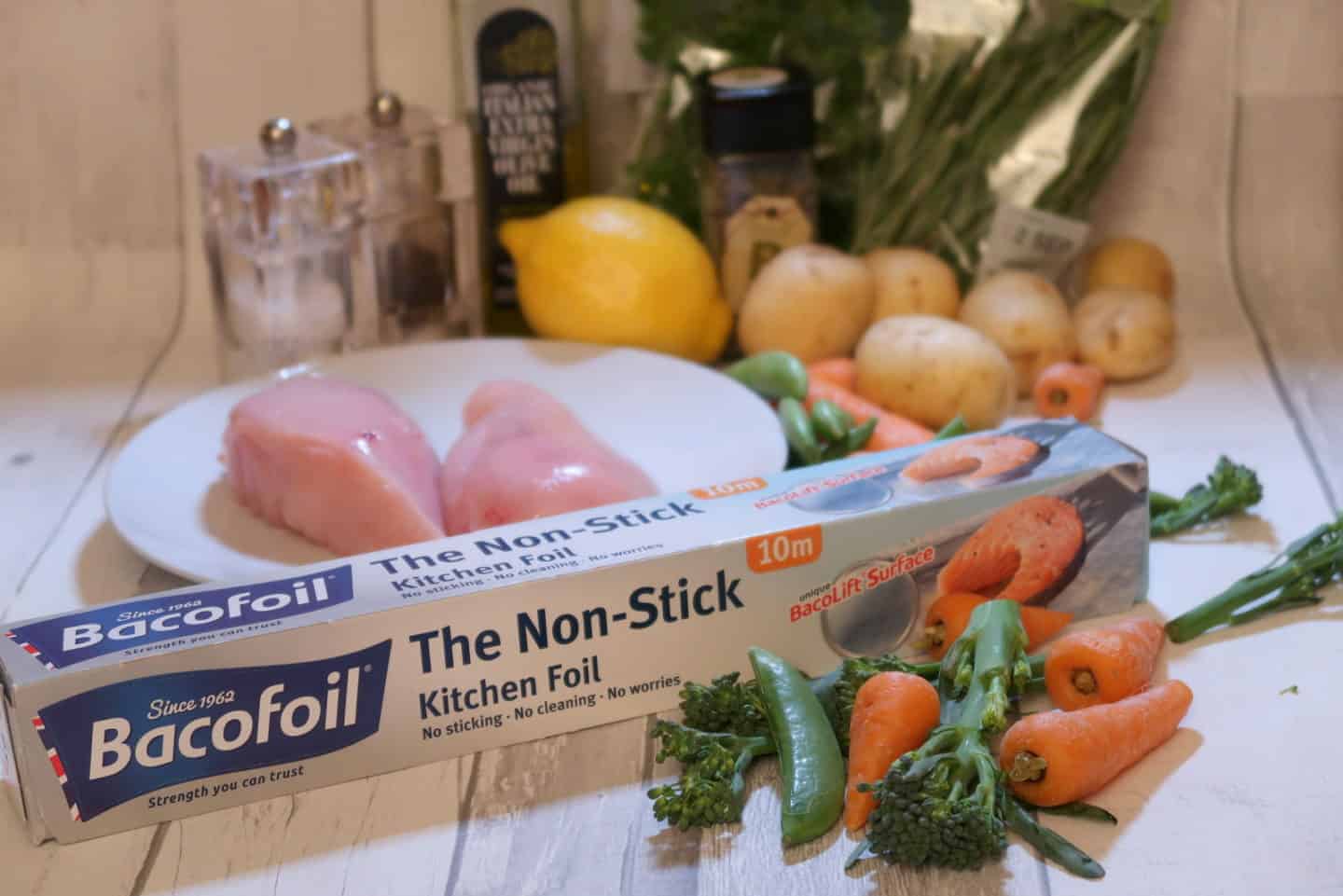 3 tablespoons Olive Oil
1/2 tsp dried Basil
Fresh rosemary
Zest of 1 lemon
Red chilli, finely chopped
Salt and freshly ground black pepper, to taste
Baby potatoes halved
4 boneless, skinless chicken breasts
1 lemon, thinly sliced
2 tablespoons chopped fresh parsley leaves
Vegetable selection to serve
Method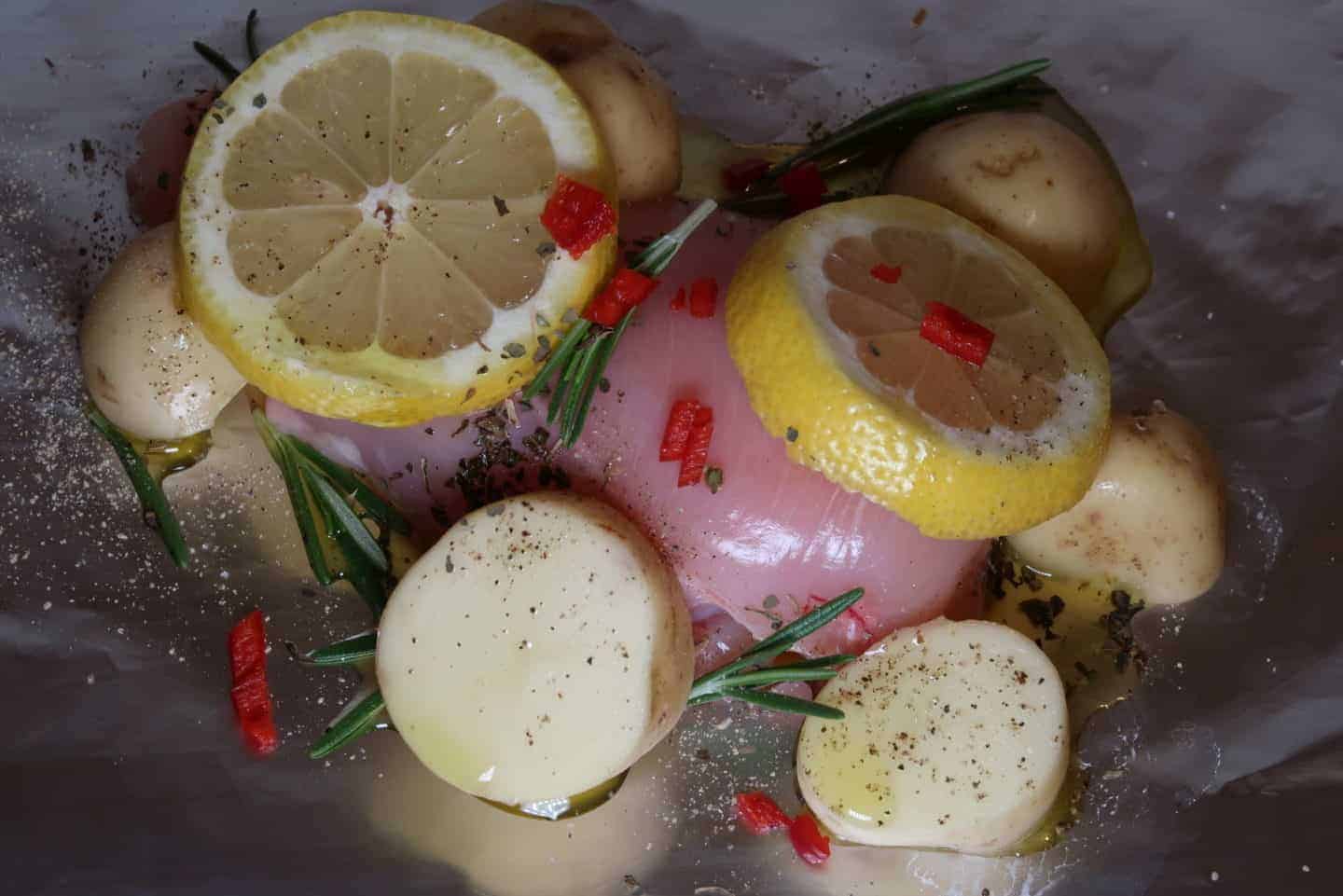 Preheat oven to 190c
Take a large sheet of Bacofoil® The Non-Stick Kitchen Foil which can be folded over and sealed at the edges to make a sealed bag.
Place a single chicken breast on the foil, top with lemon slices, potatoes and drizzle with olive oil for flavour.
Sprinkle with chopped chilli, dried basil and salt and pepper to taste.
Fold the foil over the chicken (shiny side out) and seal all edges by rolling and scrunching together so no air can escape.
Place the foil parcels on a tray and place in the centre of the oven.
Bake until the chicken is cooked through and tender, approximately 25-30 minutes.
Boil carrots, beans, sugar snap peas and broccoli to serve with chicken. NB: Be careful when opening the foil packets as hot steam will escape and may cause burns.
Serve immediately and garnish with parsley.
Bacofoil – Making Life Easier
Now that Lillie and Ollie are 10 and (nearly) 8, they are both becoming more and more interested in helping out in the kitchen. I am delighted to announce that they have both mastered tea and coffee-making so now we have progressed onto actual cooking. They are both fascinated with the little teeth on the Bacofoil® boxes which makes it super simple to tear off a sheet without using scissors. We used to attend family cookery lessons a few years ago so they already know a lot of the basics. Now that I have fractured my ankle it's handy to have two little chefs in the kitchen to keep things moving. The Beans have taken to my style of cooking which is to cover the baking trays with Bacofoil® The Non-Stick Kitchen Foil (shiny side down) so that the food doesn't stick and the baking tray requires little to no washing up. Thanks to the unique BacoLift® surface I get to enjoy sticky culprits, such as salmon, intact because it doesn't stick at all (note you always place the food on the non-shiny side for best results).
Batch Cooking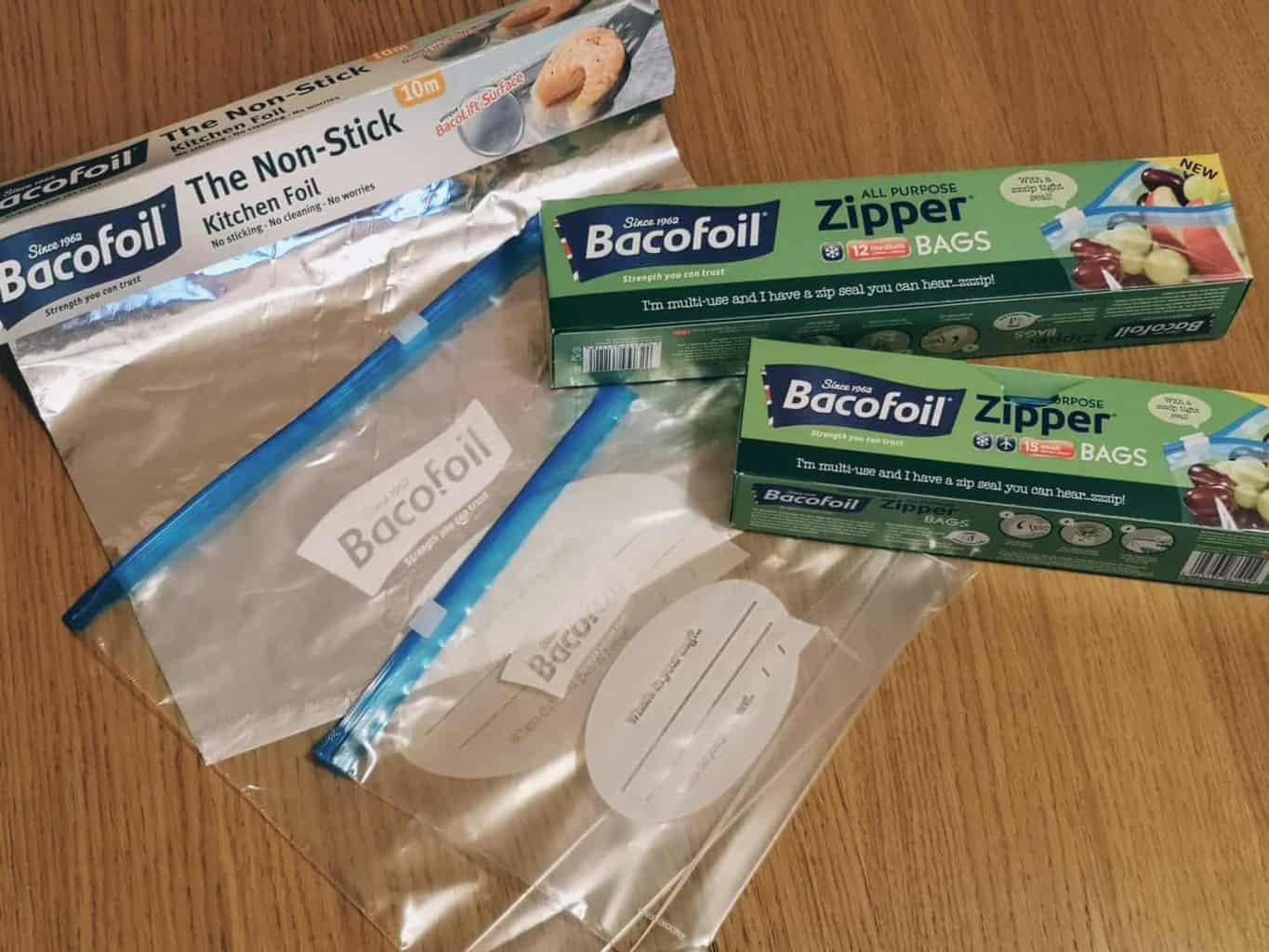 Hands up I have never really been into batch cooking because I don't like leftovers and reheated food (I can't think where the children get their food issues from). However, since Simon and I have been making an effort to eat more healthily we have started to cook slightly larger portions so that we can freeze a portion for Simon and then he can take them to work for his lunch or he can cook a frozen meal when I want a fish night, something he isn't so keen on. This is where the Bacofoil® All Purpose Zipper® Bags are amazing, you can freeze (or chill) any leftover portions of food which will retain their taste and freshness. They even have a section on the front of the bag where you can write what food it is and the date it was bagged. The bags are made from tough plastic with a strong zip closure, so when they have been manhandled in my overloaded freezer I don't have to worry about them tearing or spilling out. You can even give them a wash out afterwards and re-use so it's better for the environment too.
Freezing Buttercream Icing
Whenever I bake cakes for the children you can be sure that I make too much icing (better too much than too little) so when I have finished I spoon the leftover icing into an All Purpose Zipper® Bag and freeze it. If you're clever and leave one bottom corner of the bag clean then when you take it out of the freezer, snip off the clean corner and insert a nozzle. Once the icing has defrosted you can use the bag as a piping bag too.
What about you? How do you use Bacofoil® The Non-Stick Kitchen Foil and Zipper® Bags in your family cooking? Please share any tips in the comments below.
Keep up to date with all the latest tips, tricks and hacks online;