Dating in Your 50s: The 6 Dos and Don'ts to Find Your Better Half
Ah, the dating game. Clumsy in your teens, passionate in your 20s, romantic in your 30s, relaxed in your 40s. And then what? If you think that dating stops when you hit 50, think again.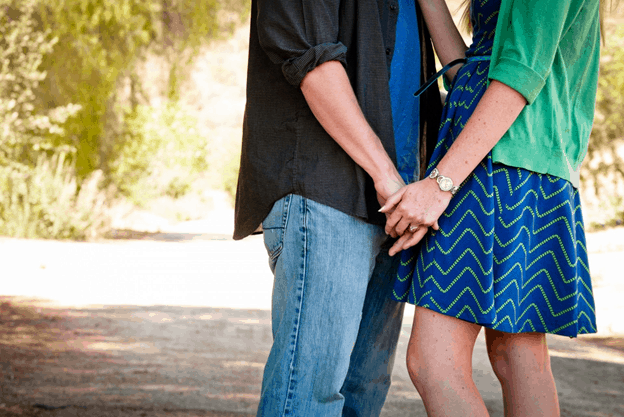 Naturally Dating in your 50s can and should be a whole lot of fun — and yes, you still have plenty of time to find your better half. How? Read on for our do's and don'ts of your new midlife adventure.
Do: Embrace the Digital Age
It may sound obvious but it's true: dating, these days, tends to happen mostly online. Of course, it's so much different than the good old days of bumping into someone attractive and interesting at a friend's party (which, by the way, can still happen), but you should embrace this change.
Get yourself set up with a shiny — but truthful — account on one (or more) of the many online dating apps or websites out there.
Don't: Talk (and Moan) About Your Ex
If your latest relationship, or indeed marriage, ended recently and in a nasty way, you might be tempted to rant at your date. Totally understandable, except you should remember that you're not out having an informal drink with a friend: you're potentially talking to the man or woman of your dreams.
Your best bet? Keep any exes out of the picture entirely — or be vague about them.
Do: Dress to Impress (Within Limits)
Being in your 50's doesn't mean having to give up on style, glamour, and sensuality when it comes to picking a dating outfit.
As long as it makes you feel beautiful, confident yet still completely at ease, then you are more than allowed to splash the cash on something that will leave a lasting impression on your partner.
Don't: Arrive Late!
This should be a big no-no for any social situation. Even if you rush to your date with the most brilliant excuse and apologetic face, the nagging feeling you leave is one of non-interest and unreliability. At 50-something, you should be able to at least get yourself organized to arrive somewhere at the right time.
Whether or not this person will end up being "the one", do them a very basic courtesy: be on time.
Do: Listen More Than You Talk
Again, this should be a basic relationship rule. We know that you've probably been on countless dates in your life, but the art of listening never grows old.
Listen to what your date is telling you, act interested (even if you're not necessarily dying to know all about their first pet who died when they were in middle school), and try to focus on them rather than forcing the conversation to be all about you.
Don't: Have One Too Many
Teetotalers might want to skip this, but everyone else better read on. One thing is enjoying a couple of glasses of wine or a fancy cocktail, but getting well and truly drunk is a whole different story.
You're not sure if you'll ever even see this person again, but you can be sure of one thing: drunken first dates, especially at 50, are a little bit lame. And did we mention the morning-after hangover? Now, that's something to remind you of the passing of time!
Need something to help you keep your cool and feel relaxed on a first date? Instead of booze, choose something simple and much healthier: getting a good night's sleep. The sleep vitamins from SugarBearHair are a great way to help you doze off and make sure you get your beauty sleep.
Dating in Your 50s Can Be Fun!
Don't stop dreaming of finding true love if you're over 50. With our tips above, dating in your 50s can and will be fun! What are you waiting for? Get out there — the (dating) world is your oyster.
Are you interested in more great content and advice on dating, relationships, and sex? Then go check out our other blogs now!