Countertop Options for When You're Strapped Of Cash
We all dream of the best countertops for our kitchens, but we often find ourselves stuck in the worst budget situation. A Kitchen Remodel is never inexpensive so it's natural to make some cuts. Countertops often drain your banks, so we decided to look for some reasonable countertop options.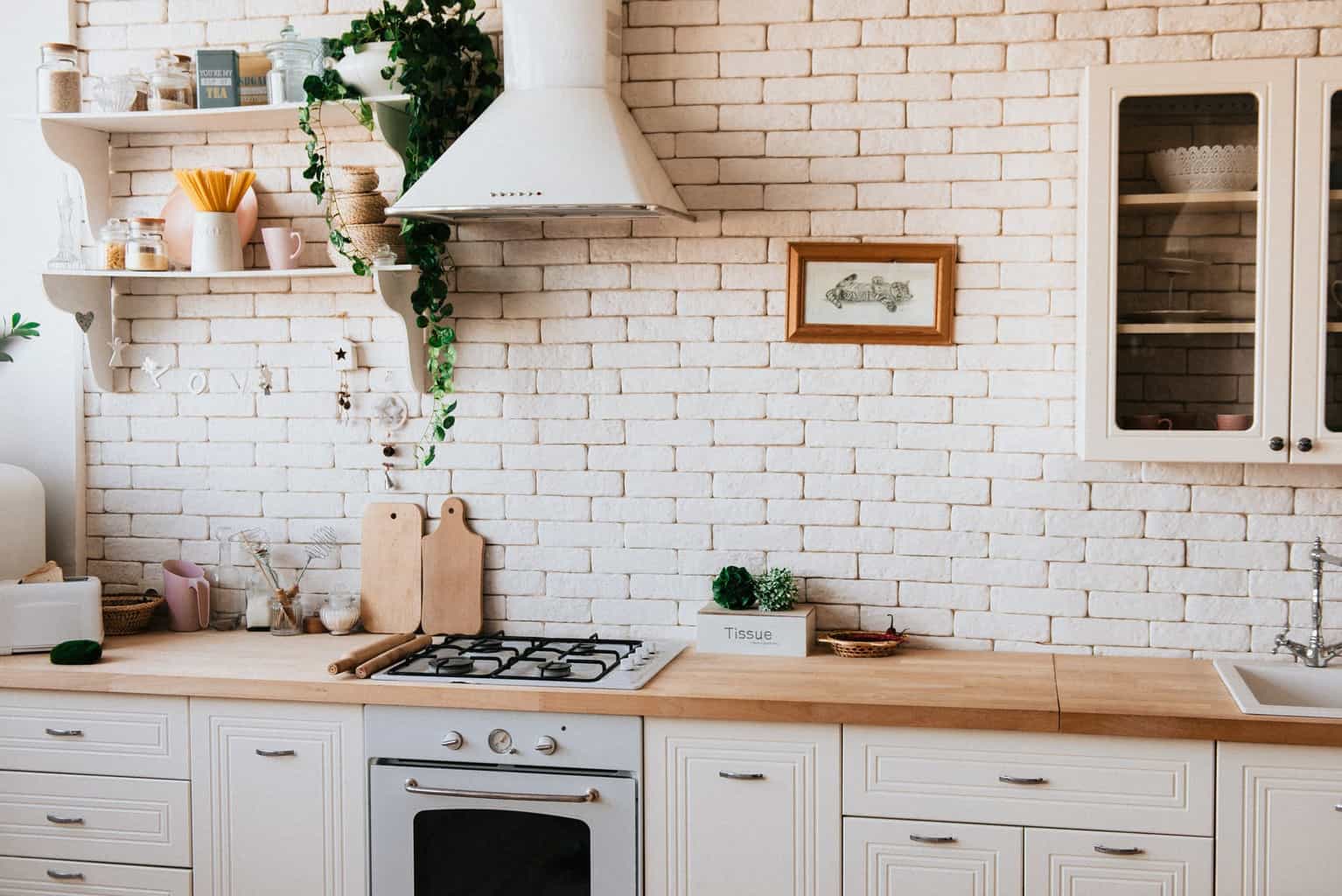 After looking at some awesome charts to compare countertops, people are often still confused about the right option. Countertop selection depends on a lot of things like where you live, the kind quality you are looking for, whether you're willing to purchase a discontinued piece, where you shop etc.
To help you with getting a reasonable countertop for your kitchen, here are the best options for when you're strapped for money!
1. Wood or Butcher's Block
You can never go wrong with wood – the rawness, and the warmth that wood brings to your kitchen is equally good as marble or quartz. They cost at least less than half the conventional marble, granite or quartz slabs and still give you the chance to bring more design to your kitchen.
You could get your wooden countertop polished in different tones and designs and maintain a unique style in your kitchen with the same material. Large sheets of butcher blocks are available at home improvement stores which you can easily install yourself too! Just know that wood requires more care than usual, you should wax it every 3 months.
2. Laminate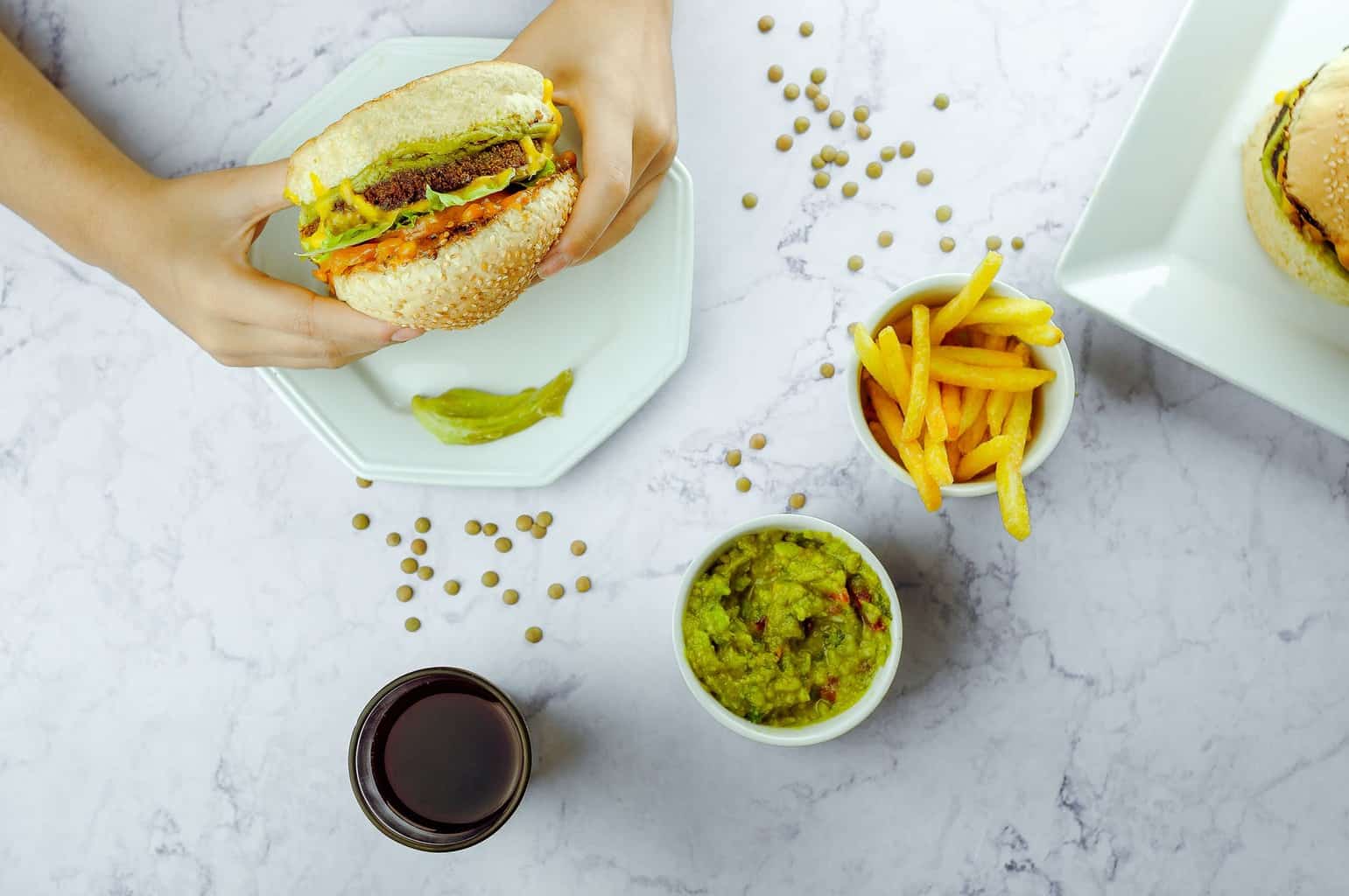 Laminate counters have always been the most budget-friendly option. The reason is simple, it is just a thin sheet of paper and wood residue glued on top of fibre boards. Today, laminate options are even more vastly available than any other natural option. Due to so many digital printing facilities and options you can find the best fit for your kitchen easily.
Depending on where you buy from a laminate sheet can cost you a maximum of $25 per square foot and with laminate, you always have the chance to keep revamping!
3. Ceramic Tile
A comparatively more expensive option than Laminate but still very cheap, ceramic tiles cost around $5-$30 per square foot. They still provide the durability of a natural stone and with some designer tiles, you can make your kitchen look more aesthetic.
You can also install these tiles yourself but remember you will have to deal with grout lines so make sure you clean them regularly and don't let gunk build up in there. A variety of designs are available in tiles which allow you to add colours to your kitchen and customisation to a plain design.
4. Concrete
This may not be a very popular choice amongst homeowners but with different finishes, you can make it work for an antique or vintage type look. The type of customisation that concrete countertops offer is virtually endless with shapes, edging, embedding and polishes. The natural grey gives off a solid earthy feeling and makes them look as good as natural stones.
If you think grey is too dull, try paint or embellishments. The material is highly durable but when it comes to stains, it's not very good at sustaining those. If not properly cared for it can give a very dirty and untidy look so make sure you give maintenance and cleaning due time.
5. Solid Surface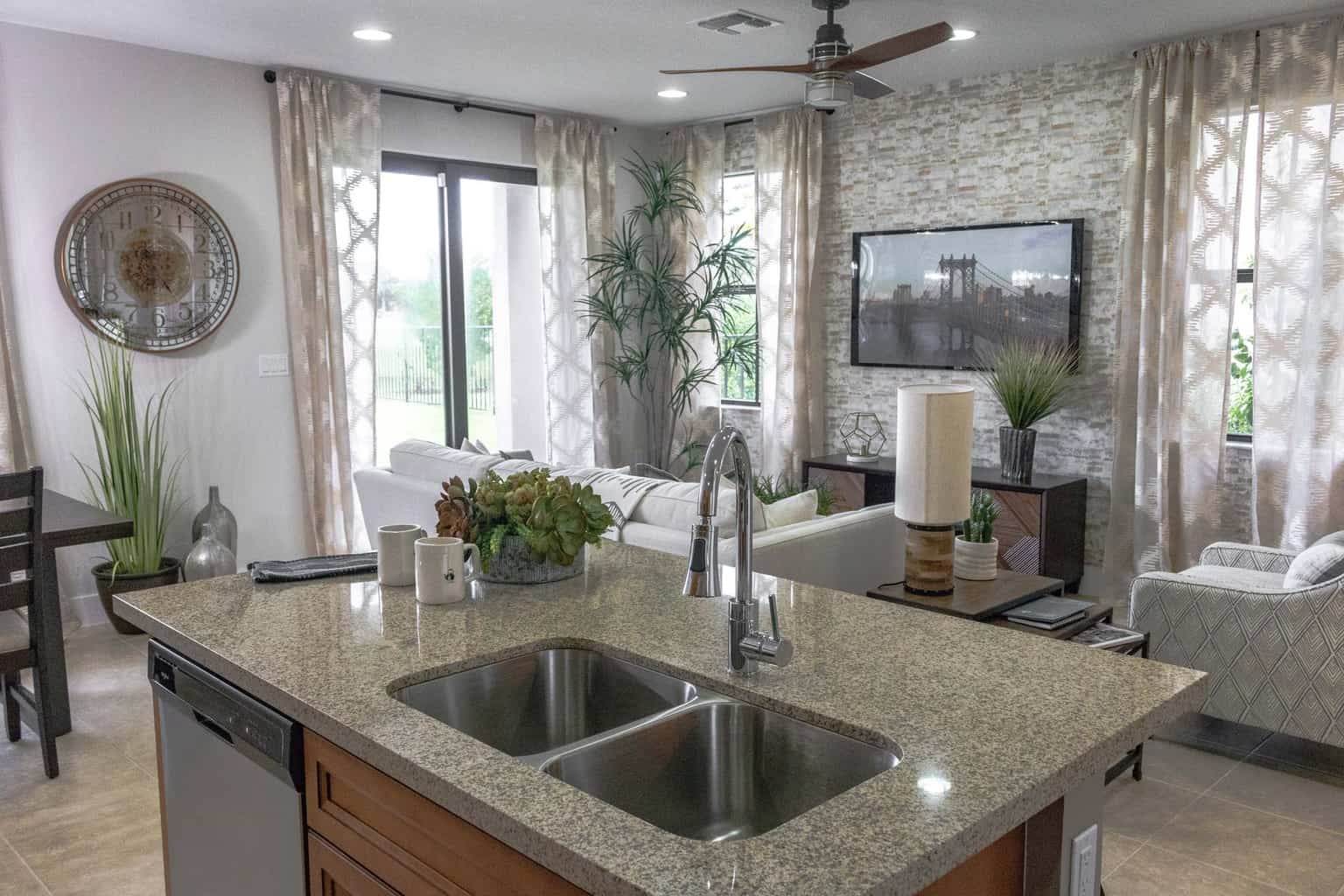 There is a wide variety of solid surfaces available with different vendors but material like Corian and Silestone are the most common. Other acrylic options are also very cheap, and they also provide very good resistance to both heat and stains. They also have a lot of colourful options which can fit in every kitchen and take away the dull look from your kitchens.
When it comes to durability, they are good with scratches and stains and some sanding can easily get rid of some hard stains. The best part about them is that they can maintain a granite or quartz-like look with their smooth simulation. As for the price bracket, you can easily manage them in $30-$50.
These are our top picks for the cheapest options for kitchen countertops. We still suggest that you conduct thorough research on all materials before you start your kitchen remodel and find the best one according to your budget and cooking requirements.