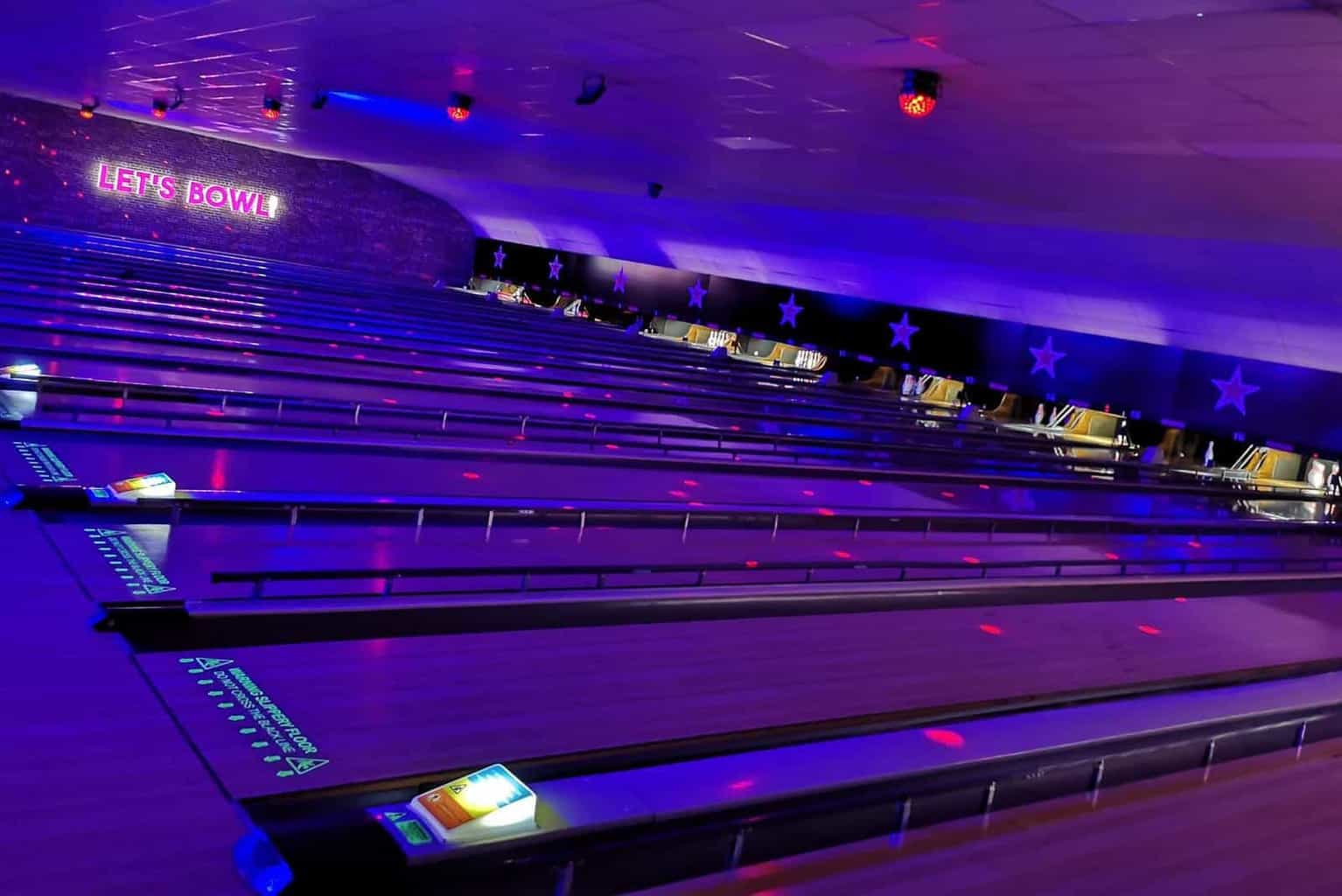 #CelebratingLife at Peterborough's NEW Hollywood Bowl
Ten bin bowling has been one of our family's favourite activities for as long as I can remember because it's perfect for all ages and abilities. Last night we were invited along to NEW Hollywood Bowl at Sturrock Way in Peterborough (formerly AMF Bowling).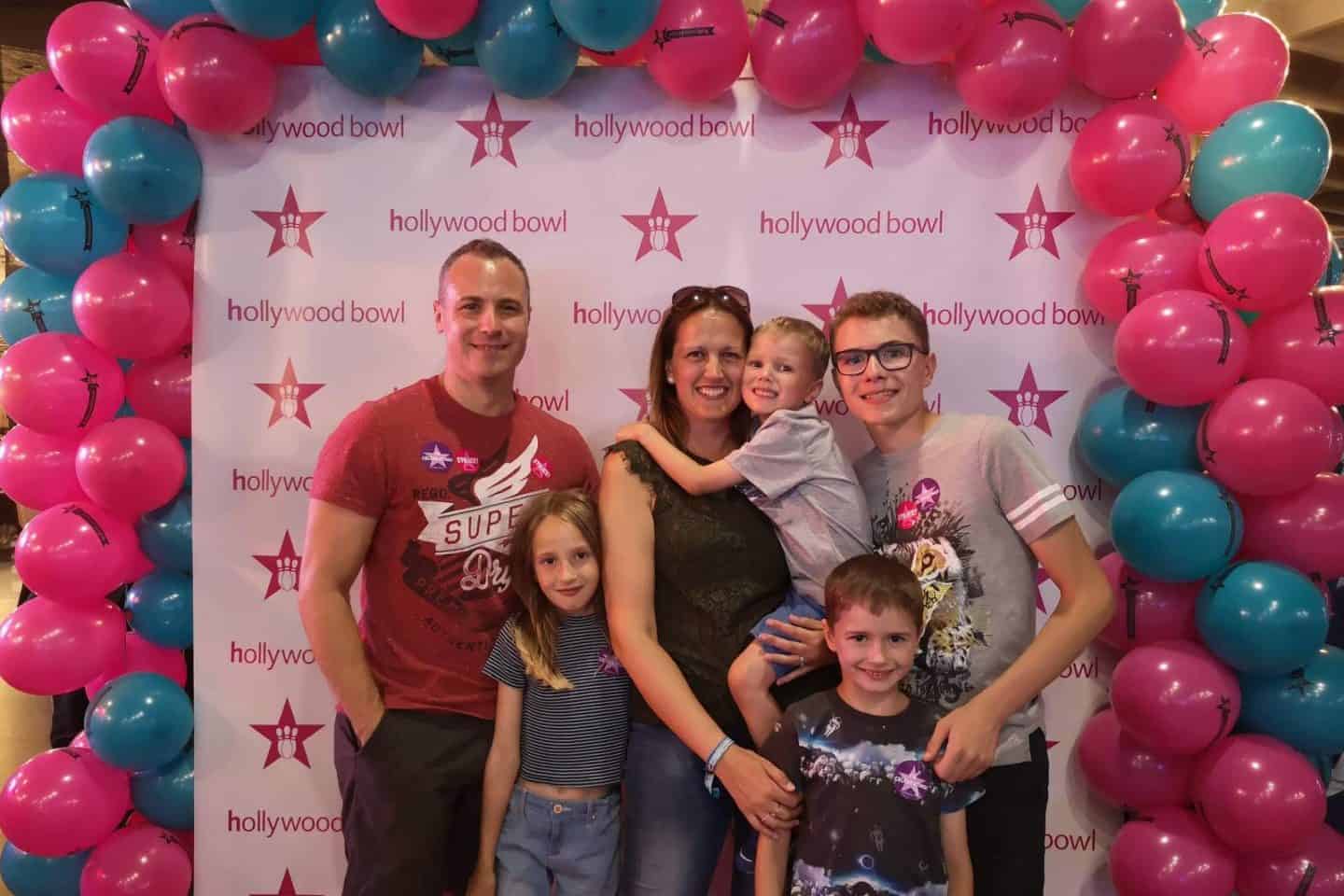 Fully Refurbished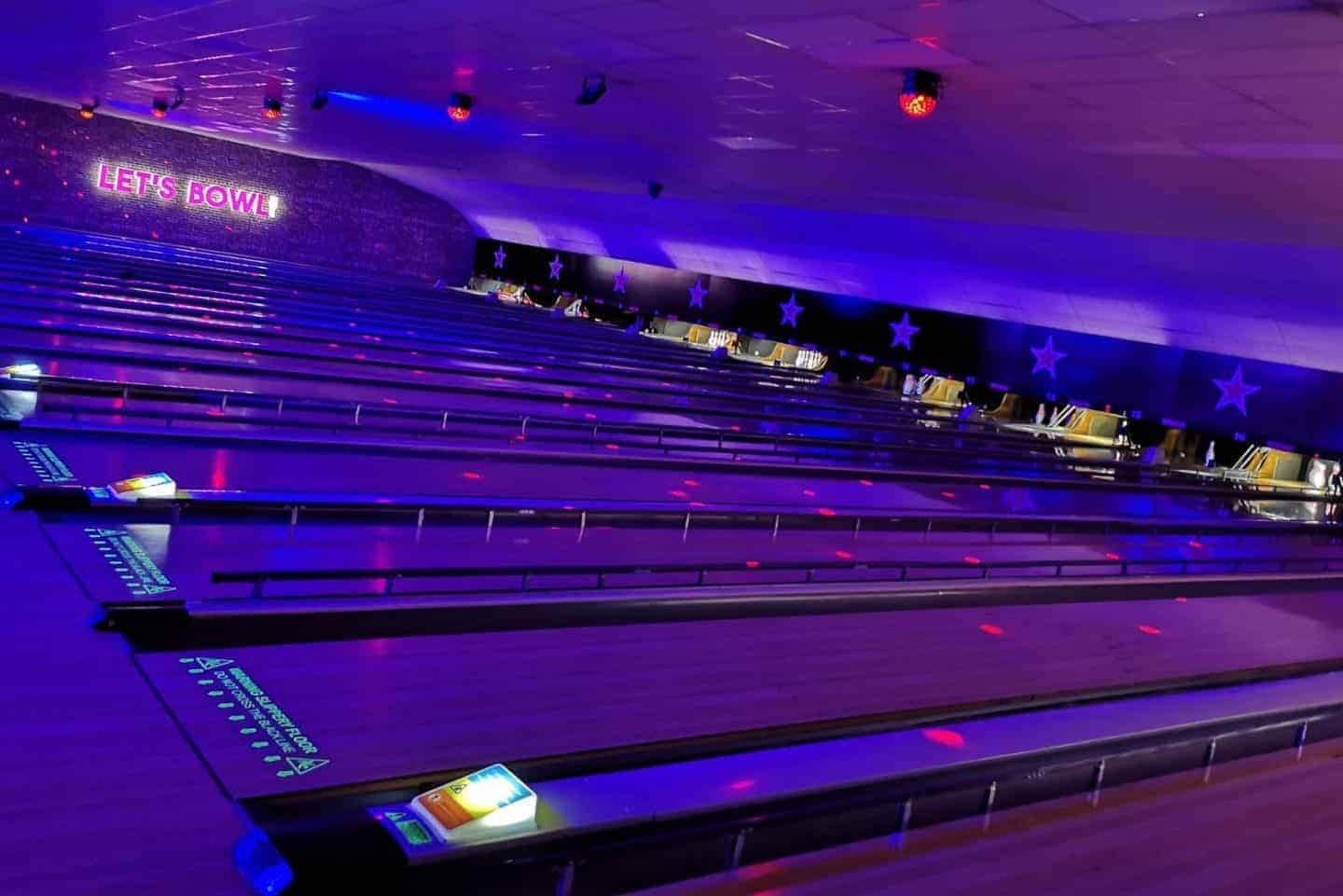 Since the beginning of May the bowling alley has been undergoing a major refit and operating under restricted lanes. Well now the refurb is complete and it looks amazing with is all-new American decor, stunning VIP lanes, new Hollywood bar and diner and a huge choice of amusements.
The VIP Treatment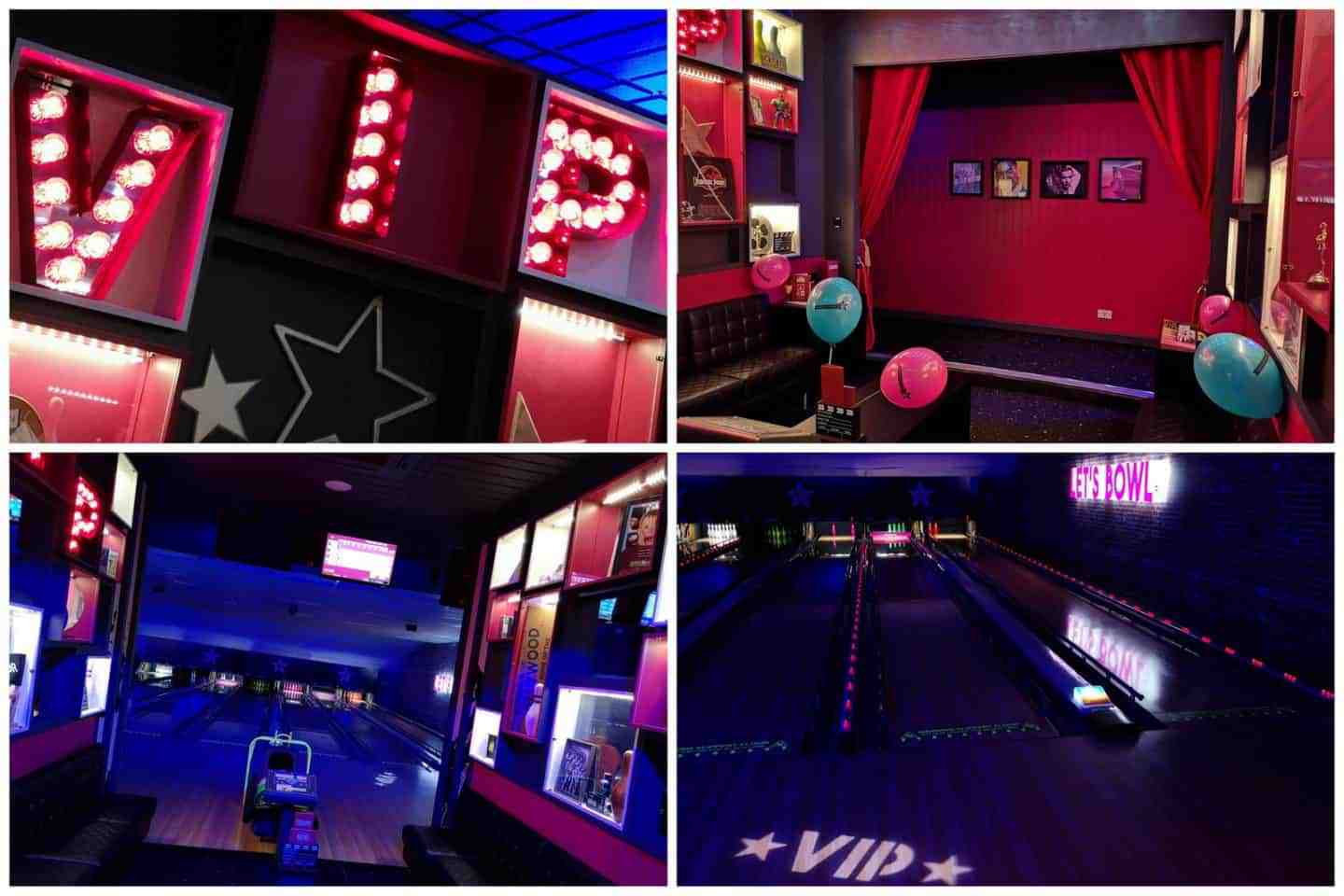 The addition of the four new VIP lanes was a very welcome one and definitely added to the enjoyment of our night. For just £1 extra per person you can have access to the VIP lanes and for £2 extra you will also receive a milkshake which is freshly made on the premises. The children loved the VIP lanes for their coloured pins too which stood out from the white pins on the remainder of the lanes.
Lane Hosts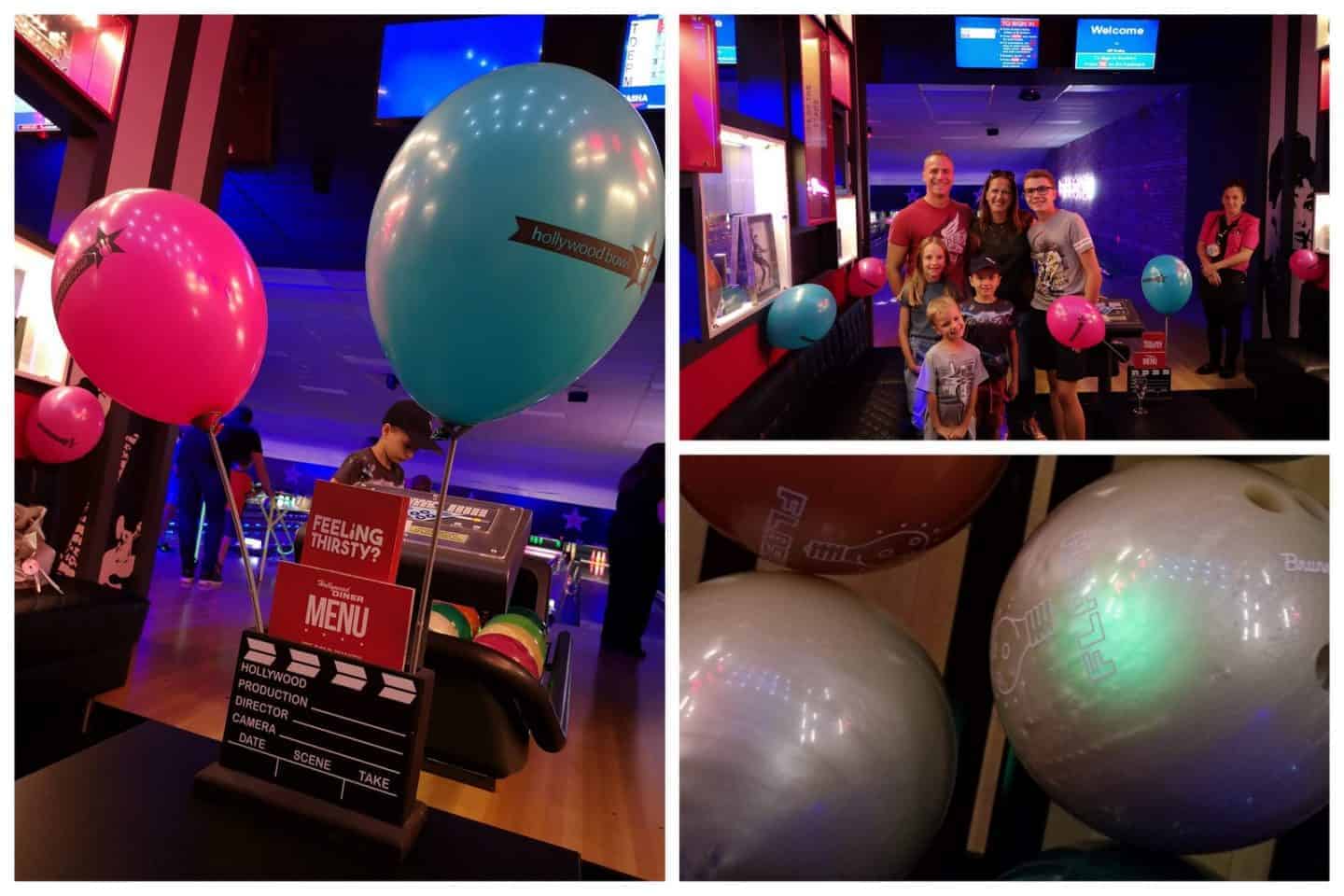 Lane hosts tend to all lanes to make sure that you are enjoying your evening, they can help with any issues you may have on your lane. They can advise you on the best bowling ball for you (they even have brand new flashing bowling balls) as well as take orders for food and drink to be delivered straight to your lane. All you have to do is turn up and enjoy your evening and let them do the rest.
Bar and Pool Tables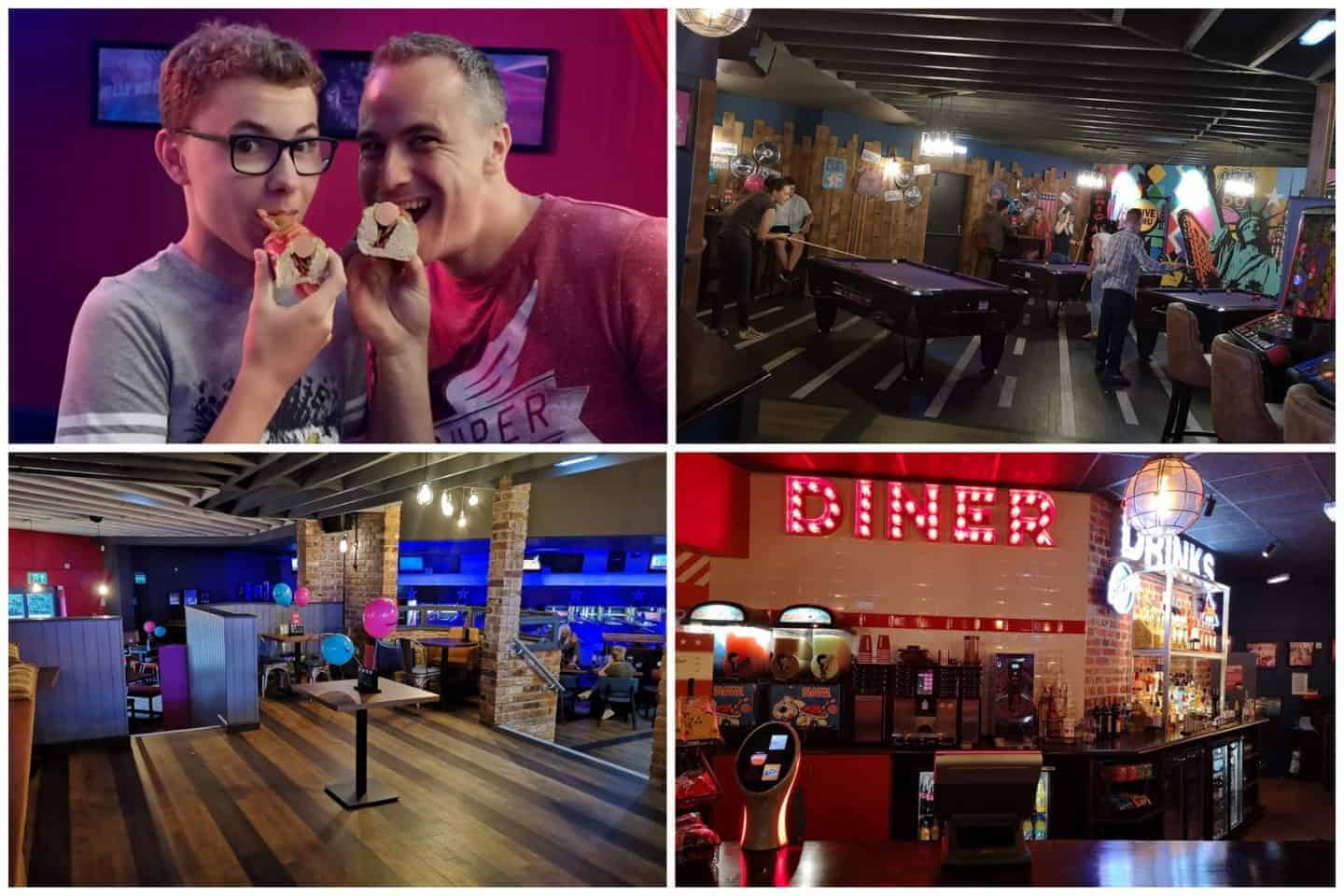 Whether you are waiting for your lane to be ready for you or you have finished your bowling and just want to hang out with your friends, the Bar and Diner is the perfect place to be. Don't fancy bowling? No problem, there are pool tables too so it's just like hanging out at your favourite bar with your mates. Tonight they had tray after tray of gourmet burgers and hot dogs for our tasting delight, I would have taken photographs to share with you but they were so good they didn't hang around!
Awesome Amusements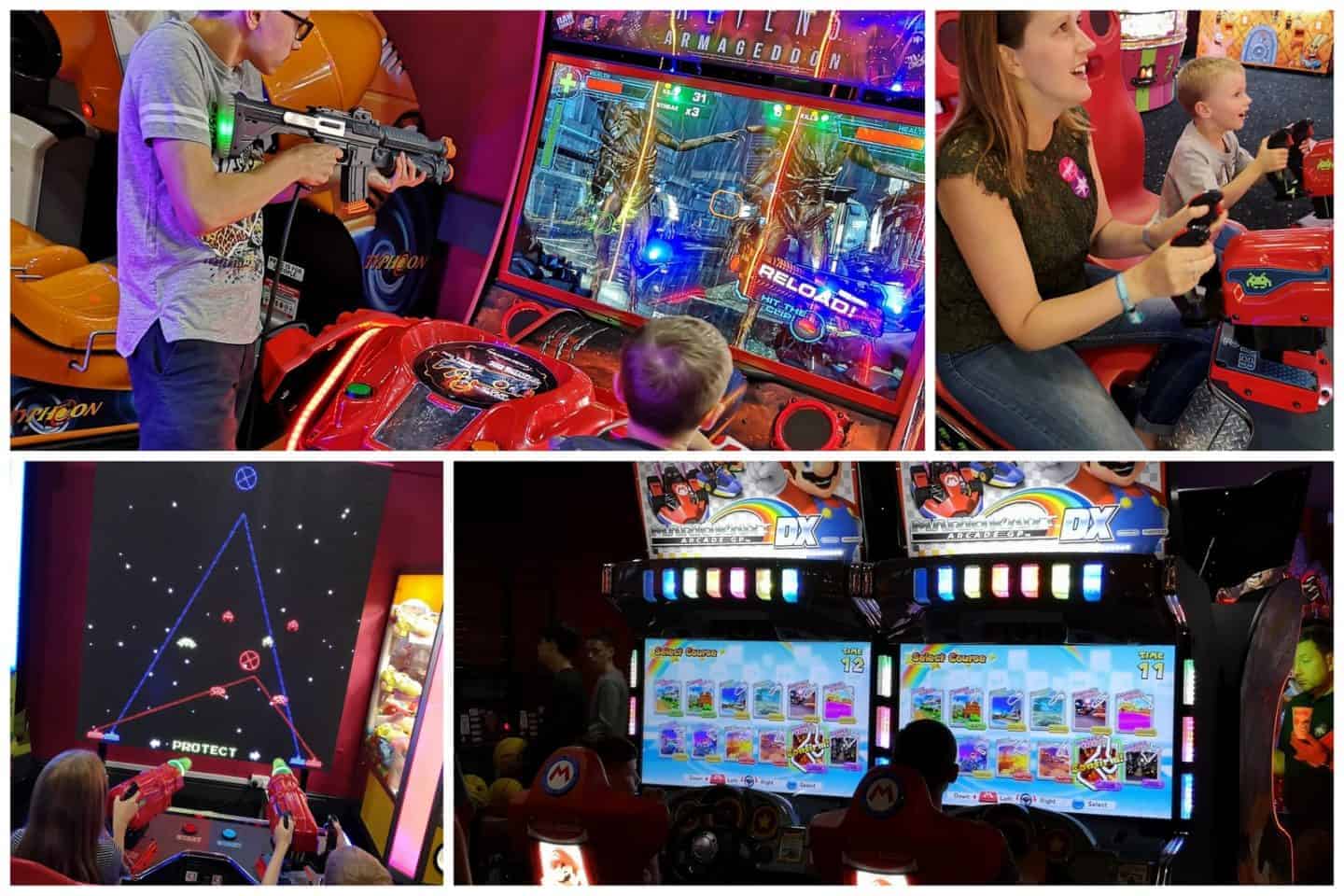 The children were in their element tonight with many of the games on Free Play which meant Simon and I didn't have to listen to their moans and groans as we said, no you can't have any more money!! They did, however, moan that Mummy was spending too long playing Space Invaders which I thought was a bit mean as I haven't played Space Invaders for years and I was getting a hi-score – meanies!!!
Bonus
My night was made all the better when I arrived in my rose-gold metallic pumps from Hotter Shoes to be told that I was allowed to bowl in my own shoes, no more cringing as I slide my feet into slightly too warm shoes recently removed from someone else's sweaty feet. Simon wasn't quite so lucky as he was wearing flip flops. So if you're planning on bowling and don't want to wear their shoes make sure you have closed, flat-soled shoes; no flip flops or stilettos.
Hollywood Bowl offers free Wifi so you can share all your fun snaps with your friends and encourage them to join you for a game or two and whilst you're at it you can grab yourself a Costa.
DISCLAIMER: We received complimentary bowling and refreshments in exchange for an honest opinion of our evening. All words, images and opinions are my own and may not be copied without my permission. I have not been instructed what to write.