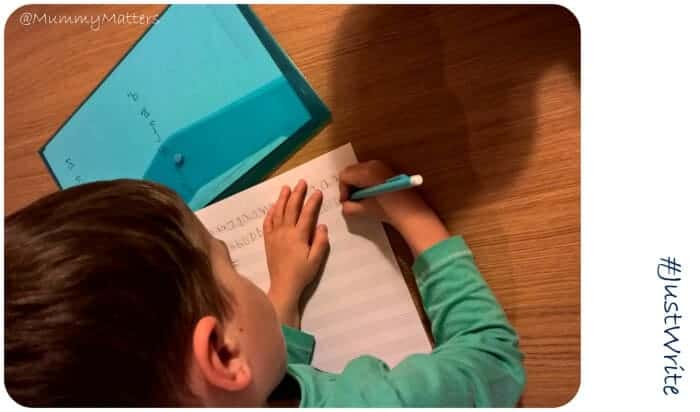 Bring back a love of handwriting with Bic #JustWrite
My Grandad always used to say that you would never see me without a pen or a pencil in my hand as a child and he was right. I have always loved writing; stories, letters, postcards, lists, crosswords and of course now blog posts! I think Little Bean may just follow in my footsteps as she loves to write, she will often be found sitting writing letters to her brothers, letters to the fairies, stories, song lyrics, poems . . . she has definitely inherited my love for stationery!! We rival each other in the size of our stationery collections!!!! Curly is a phenomenal writer, his grasp of the English language is outstanding and he has written many pieces which have won him awards. However, he hates to 'write' with an actual pen and paper. Ever since he was little we have tried to encourage him to write holiday diaries, letter's to family or HOMEWORK but it is always met with reluctance. He complains that his hands ache, that he is bored, that he is hungry, needs the toilet and blah blah blah.
A new study has highlighted tumbling interest in writing amongst teenagers, sparking concerns for the future of handwriting across the UK. The research has revealed that half (49%) of 13-19 year olds have never written a thank you letter, 83% have not written a love letter and a quarter (26%) have never even written a birthday or Christmas card.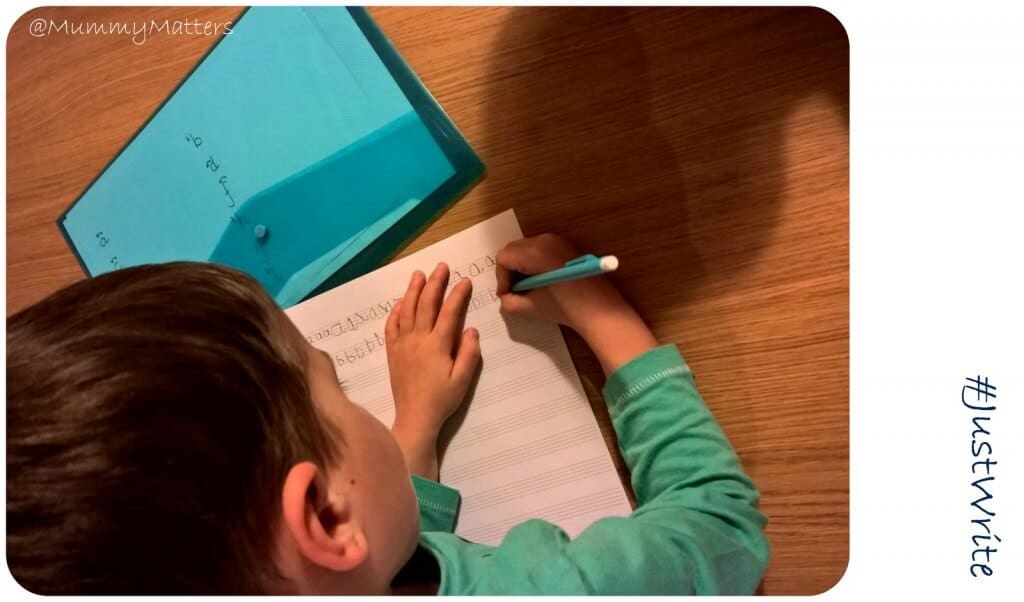 Despite the alarming statistics showing that youngsters are increasingly turning their backs on pen and paper in all areas of life, most of those polled confessed that their reliance on text messages and instant messaging has a negative impact. Nearly seven in 10 (67%) admit texting and instant messages are detrimental to their writing, with 21% admitting it makes their spelling worse.
What's more, many believe handwritten communications are more personal and heartfelt. Two thirds (58%) say receiving a handwritten letter would mean much more to them than an electronic equivalent, and 65% confess that any relative receiving a handwritten note from them would probably be delighted as they'd consider it more thoughtful – highlighting that those polled still understand how meaningful handwritten communications are.
Jonathan Skyrme, General Manager at BIC UK & ROI, said: "Handwriting is one of the most creative outlets we have and should be given the same importance as other art forms such as sketching, painting or photography. We need to be doing more to encourage youngsters to put pen to paper, which is exactly why we've launched our #JustWrite campaign in partnership with Melanie Harwood at Start-Bee."
Melanie Harwood, Start-Bee's Founder, said: "BIC's study has shown that 19% of teenagers don't pick up a pen more often than once every couple of months outside of school or college – an alarming statistic when you consider that handwriting, not typing, is a skill that is fundamental to unlocking a person's potential in life. Alongside reading and maths, writing is one of the three key skills everyone needs to master if they are to cope in the adult world, which is exactly why BIC's #JustWrite campaign is so important."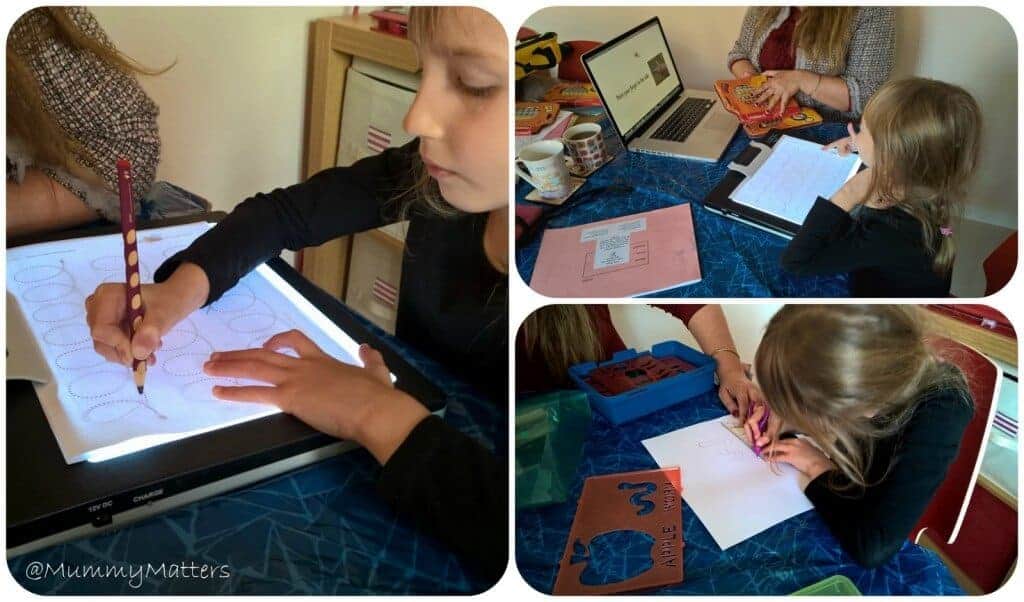 In the latter part of 2015 we started working with Melanie Harwood as a family. She visited our house to assess the Beans' handwriting and found that Little Bean, Beanie Boy and myself all have hypermobility and later carried out a Skype Assessment with Curly where she found that he has mild dyspraxia which explains a lot about issues Curly has had over the years. We are working with Melanie on a weekly basis with the Beans following a handwriting plan devised by Melanie to help improve their handwriting which in turn will help them access their full potential at school.
Start-Bee have developed the Handwriting Match Fit Assessment® which will revolutionise the way that schools can assess all the pupils' handwriting. It enables the Literacy Lead to create a clear Handwriting Strategy for one child, an entire classroom of pupils and an entire school.
Start-Bee will be carrying out their Handwriting Match Fit Assessment® in all three of the BiC Handwriting Olympiad Winning Schools in January.
The Handwriting Match Fit Assessment® is something we should encourage schools to do with their entire class and the entire school. It works for both primary and secondary pupils too.
I will keep you posted on the Beans' progress over the coming year . . .