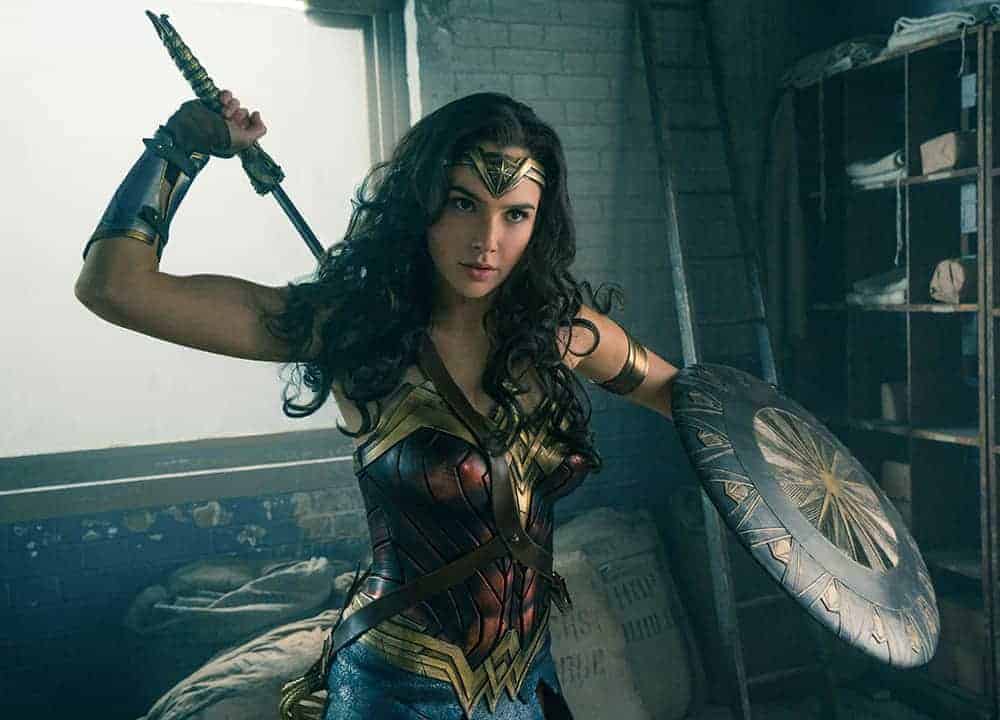 Family movie night with DC Wonder Woman on DVD
The fourth installment in the DC Extended Universe comes in the form of Wonder Woman and it's not just good, it's great! In fact I would go so far as to say, it's my favourite so far. Gal Gadot returns as the DC Super Hero in the epic action adventure from director Patty Jenkins ("Monster," AMC's "The Killing").
The 4K UHD, Blu-ray™ 3D and Blu-ray™ includes an all-new bonus scene never before seen in cinemas as well as interviews with filmmakers, featurettes, and extended scenes.
Synopsis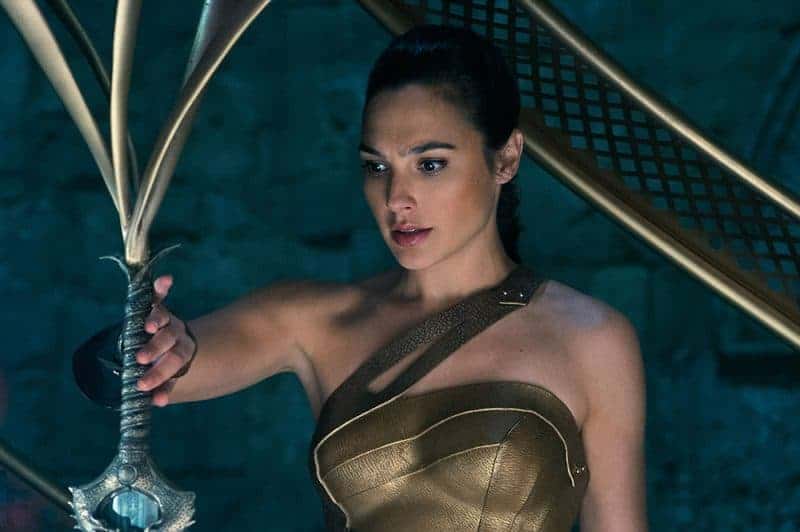 On a hidden island known as Themyscira, the Amazons have been raising a Princess (Diana) to be an unconquerable warrior. One day she sees a plane mysteriously appear in the sky and crash into the sea. She dives in to save American Pilot, Steve Trevor. Back on land Steve tells Diana and the Amazons about the World War taking place. Diana is convinced that she can stop the threat and end the war so she chooses to leave her home for the first time. Diana fights side by side with men in a war to end all wars and it is here that she discovers the full scale of her powers and the truth about her identity.
Gal Gadot
Being a firm Fast and the Furious fan since the beginning I was already a fan of Gadot and her work as Gisele. Personally I think she was the perfect woman for the part of Diana and fitted the role well. In 2004 Gadot served two years in the Israel Defense Forces as a Combat Trainer so she was well prepared for Diana's skill set.
Joining Gadot are Chris Pine (the "Star Trek" films), Robin Wright ("The Girl with the Dragon Tattoo," Netflix's "House of Cards"), Danny Huston ("Clash of the Titans," "X-Men Origins: Wolverine"), David Thewlis (the "Harry Potter" films, "The Theory of Everything"), Connie Nielsen (Fox's "The Following," "Gladiator"), Elena Anaya ("The Skin I Live In"), Ewen Bremner ("Exodus: Gods and Kings," "Snowpiercer"), Lucy Davis ("Shaun of the Dead," FX's "Better Things"), Lisa Loven Kongsli (upcoming "Ashes in the Snow"), Eugene Brave Rock (AMC's "Hell on Wheels") and Saïd Taghmaoui ("American Hustle").
It's all in the story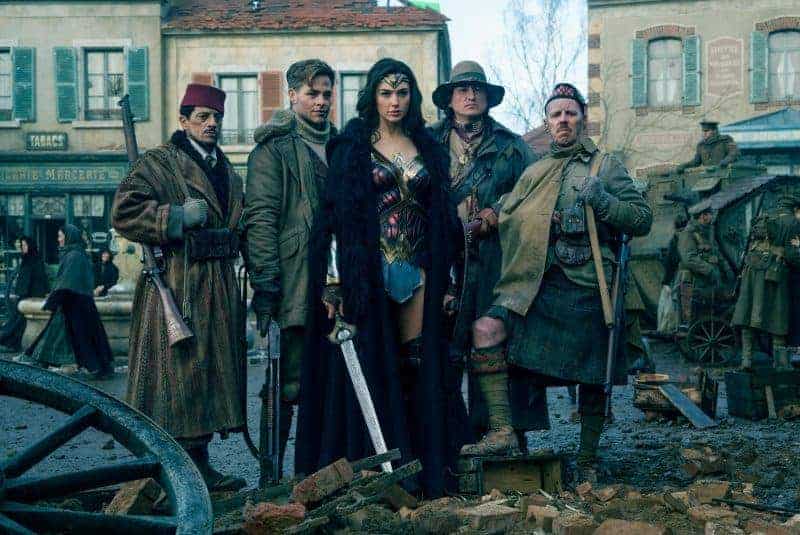 We didn't make it to the cinema to see Wonder Woman on the big screen but when it came out and we spoke to friends they all commented on how it wasn't just a good film, it was a great story. I completely agree. Ollie and Will are both big DC/Marvel fans so we have LOTS of books about all the characters and their origins. This is what is so good about the new genre of films like Wonder Woman, it's not such a story of good versus evil, it tells us how their characters came to be and what drives them. It helps you to develop a connection with the characters and I for one would love to be as kick-ass as Wonder Woman!!
A splash of humour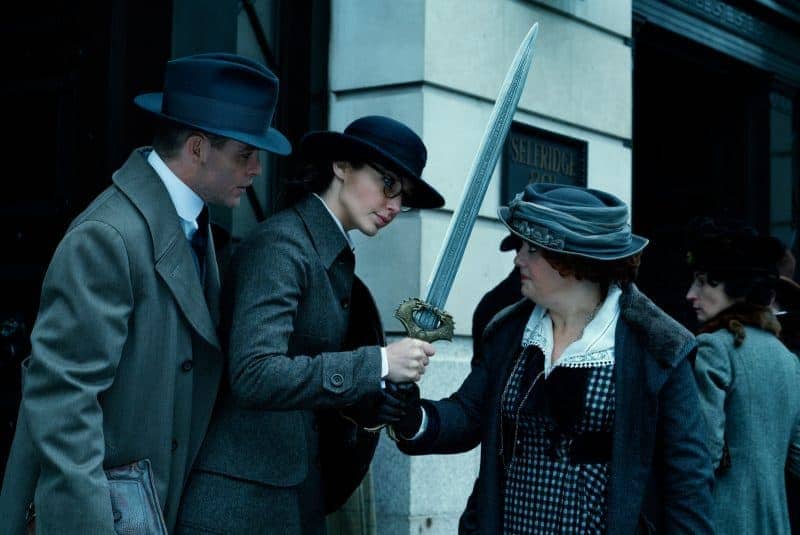 A film which is essentially based around wars and fighting can be a little hard going at times but the writers have managed to get just the right amount of humour within the storyline to keep it light-hearted too. I particularly liked watching Diana integrating herself into society whilst brandishing her sword and shield. Simon was amused that she created a huge blast with her arms simply by doing the 'X-factor' move!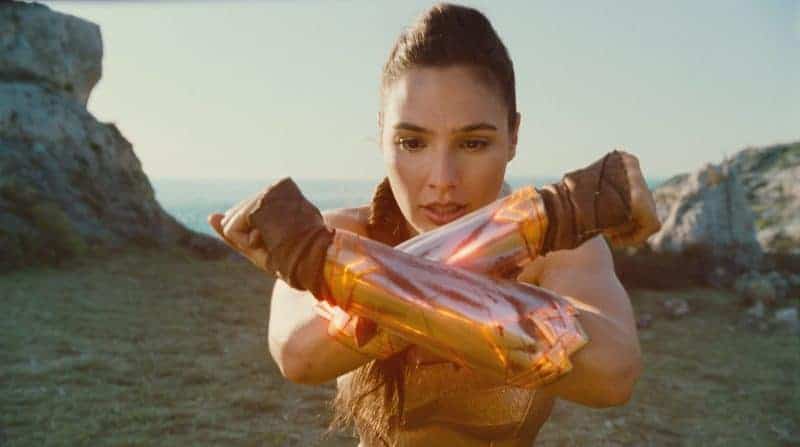 Daddy liked the sexy armour
Well, it's only fair. I have lusted over Batman's rubber suit many times before so there was no surprise that Simon would find the Wonder Woman armour just a little bit hot too. I'm not sure it's a look that I could carry off on the school run or for doing the housework but I do fancy getting hold of one the Lasso of Truth, I have a feeling it will come in handy during the teenage years.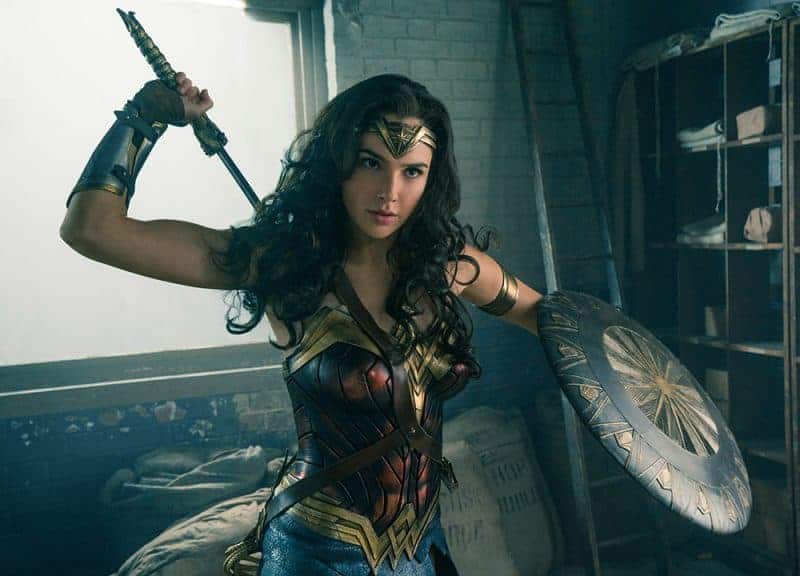 Next up DC Justice League
If you haven't quite had your fill of Wonder Woman then have no fear, she will be back on the big screens in November 2017 along with the Justice League and I, for one, can't wait!
Wonder Woman is out now on Digital Download and is out on 4K UHD, Blu-ray™ 3D, Blu-ray™ and DVD October 9.
[amazon_link asins='B01N0O72Y7,B071P79C7X' template='ProductCarousel' store='mummmatt-21′ marketplace='UK' link_id='ce8fd2dd-a833-11e7-827e-37434a72c253′]