Tips for Choosing a Home Security System
Crime has been on the rise in many locations around the country, leaving many families to look for home alarm systems. A home security system can protect you from things like intruders and give you a general sense of peace of mind. You may be able to monitor older kids or teens who are home alone, and you can make your life more convenient with smart home automation.
The following are some general tips for choosing a home security system and key things to know about deciding what's suitable for you.
Technology Is Overtaking Traditional Security
Currently, many new tech-driven companies are competing with traditional security companies and models. This is great for you as the consumer because you have so many options, and they're increasingly affordable. Some of the traditional companies are working with tech companies as well.
For example, in 2020, ADT partnered with Google to integrate its offerings with the Google Nest smart home products, and Google then discontinued its Nest products.
Many of the systems currently available are DIY so that you can install and monitor them yourself.
DIY security camera systems can be great because they're sold as starter kits. Then, as you want or need, you can add more components.
Most of the top starter kit systems you'll see on the market now cost $200 or less, and there are even options that are under $50.
You can still get professional monitoring plans too.
The Benefits of Monitored Security Systems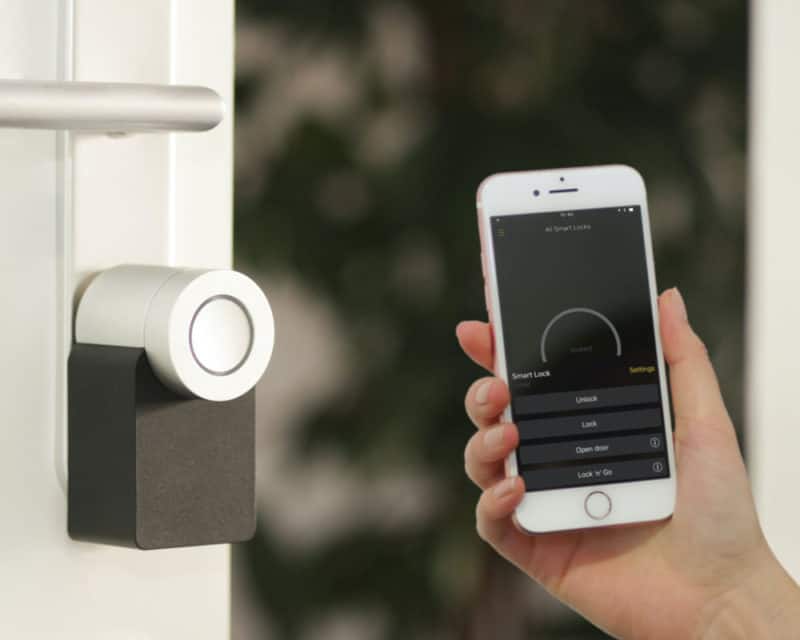 While the price and convenience of some of the DIY security systems can seem like the obvious best option, that's not necessarily always the case. Traditional alarm companies remain competitive in a few key areas—namely, their provision of professional monitoring.
If you have an unmonitored system of any type and the alarm is triggered, you'll be alerted, but then you're going to have to contact emergency responders. That might not always be an option. You can have an unmonitored system professionally installed, or you can buy the equipment and do your own installation.
An unmonitored system is a term you might hear used interchangeably with self-monitored, but there is a difference.
An unmonitored system has no monitoring capabilities, although you might have cameras recording activity. If there's an intruder and an alarm goes off, the only way someone receives an alert is if they can hear that alarm.
Self-monitoring systems let you monitor on your smartphone, typically via an app. If there's activity, you'll get an alert.
The big pro of unmonitored or even self-monitored systems is that they cost less. The downside is that they're less safe, they might not be installed correctly if you do it yourself, and they don't automatically notify police or other responders.
Monitored systems, by contrast, are continuously monitored by professionals. If suspicious activity is detected, not only will the homeowner or contact person be alerted, but so will the authorities.
You can install your own monitored system or have it done by a professional. When you hire a professional, it does tend to give you more peace of mind to ensure that everything is done correctly.
The benefits of monitored systems along with the higher level of safety also mean that you're likely to get a faster response from authorities. For example, without monitoring, if you were out of town or in a meeting as an example, you might not even see an alert until it was too late.
You might be able to save money with monitored systems, depending on your insurance company.
General Tips
When choosing an alert system, the main thing to think about is what you hope to achieve and what your purpose is. For example, your needs and specifications will be different if your primary goal is smart home automation rather than protection from intruders.
You also need to make sure you choose the right components. If you do this on your own without the help of a professional, it's somewhat overwhelming. Even when you buy a starter kit, how can you be sure that it's going to give you the level of protection you're looking for?
You may need smart doorbells, smart lights, and window sensors. You might also want fire and smoke detectors.
Finally, know that a professionally installed system will be more dependable and have more features to choose from, despite their higher price tag.