Ragdale Hall should be . . .
. . . prescribed by the Doctors! Last Saturday my Mum and I set off at a very sociable 9am in the direction of Ragdale Hall. The sun wasn't shining but we didn't care because a day of relaxation and pampering was waiting for us. Upon arrival we received a very warm and friendly welcome from Penny who settled us down with a lovely hot drink whilst we waited for our host to come and check our forms and provide us with all the information we would need for our day as well as our robes and locker keys. This was my second visit to Ragdale Hall and one that I was very much looking forward to as my day was going to be quite different from my previous experience. For my Mum this was her first experience of Ragdale and so far she was very impressed.
Our host was a very lovely lady, although I'm afraid I can't for the life of me remember her name. She checked through our medical forms to be sure that the treatments we had booked were safe for us and then offered us a tour of the facilities. Unfortunately, as per usual, we arrived a little late and so only had 15 minutes to spare before we were due to have a relaxing back, neck and shoulder massage so I said that I would be happy to show Mum around but if we needed anything we were told that Penny or any other member of the team would be only too pleased to help.
We made our way to the Green Changing Rooms which I knew would be a hit with Mum, she loved the wallpaper in there just as much as I did on my previous visit. We changed quickly and went to the treatment waiting room where our ladies were ready and waiting to get started on the pampering. The massage was just what the Doctor ordered, I have been carrying and holding Beanie Boy quite regularly just recently as he is cutting his four fang teeth and so wanting lots of attention. Needless to say my back was in knots until my therapist worked her wonders. I had only booked a 25 minute massage but I felt like I had been there for an hour I was so relaxed. The therapist recommended that after my massage I head to a sauna for 10 minutes and then sit in front of the massage jets in the pool to massage my back further. I did exactly as I was ordered and it felt fantastic.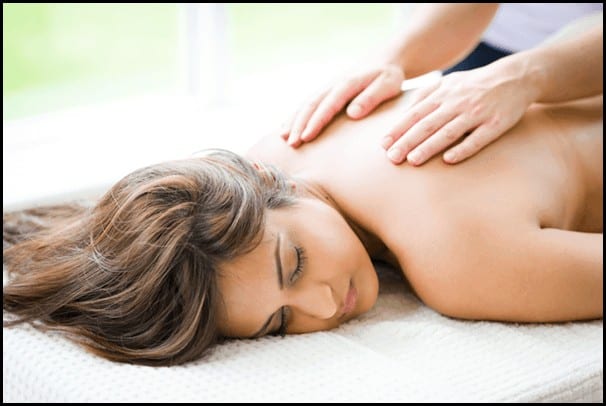 Soon it was time for lunch where we would be eating in the Verandah Bar. Our day included a 'light lunch' so I had already translated this to mean 'rabbit food' but I couldn't have been more wrong. We were presented with a three course menu where we could choose two of the three courses and pay a little extra if we wanted all three. The menu looked so delicious I wanted to order all three main courses. Mum and I both opted for a Lemon Chicken and Bacon Panini with salad which was mouth-wateringly good, followed by a White Chocolate and Baileys cake which again, I thought would be a small slice but it was huge. Of course I didn't want to appear rude so I had to eat the whole thing. The things I do out of the goodness of my heart!
After lunch we had a little stroll around the grounds to let our food digest a little and had a look in the beautiful gift shop before donning our gym gear and burning off the Baileys cake. This was my first time in the gym at Ragdale Hall and I was very impressed with the equipment available. When I had seen the gym previously I thought it looked a bit small and probably wouldn't have very much choice but I was astounded as it had everything that I had used at other gyms plus a few extras. All of the equipment looks out onto big open fields which gives you the feeling of space, I loved being on the treadmill, I could lose myself in the field and imagine that I was running outside. Of course, for those that didn't want to look outside there were televisions too but they don't excite me. There were a number of gym instructors on hand to provide help and advice if needed. They were all very approachable which made you feel comfortable. I haven't actually set foot in a gym since before we got married so to say that I was a little out of shape would be an understatement but getting back into it felt fantastic, I definitely have the buzz for it again.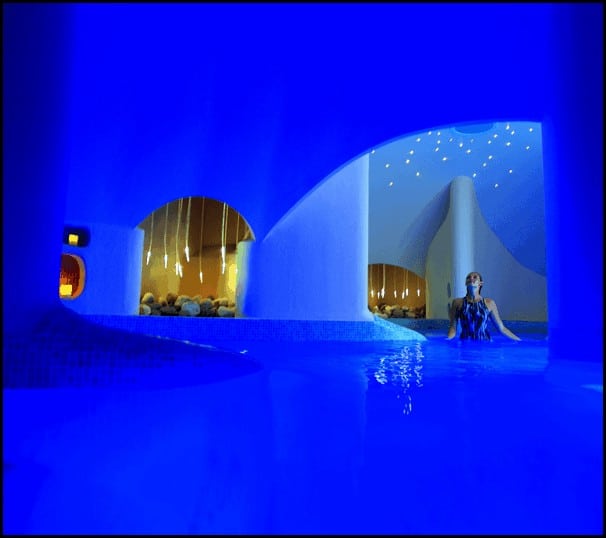 Once we had burned off the Baileys cake we felt that we owed it to ourselves to spend the afternoon relaxing and so ditched the gym gear in favour of our swimming costumes and had a dip in the pool followed by every room in the Thermal Spa. There are a number of different spa experiences in the Thermal Spa area including a Rose Sauna, Steam Rooms, Candle Pool and Thermal Pool to name a few and we tried every single one of them. The Rose Sauna was Mum's favourite, whereas I preferred the Steam Rooms. I also tried out the different showers available in there which were amazing, I fully expected to run screaming out of the shower when I pressed the 'Fresh' button on one shower but it was actually really nice. It was a cool mist which I believe was infused with menthol or tea tree, but it felt great. I could stand in a shower all day long so they were all going to be winners with me! As a final treat we immersed ourselves in the bubbling jacuzzi before relaxing on a lounger at the side of the pool with a good book (well, I did – Mum might have had forty winks!).
When the time came to say goodbye to our tranquil world Penny was still on hand to say goodbye and I felt that I should be feeling sad but I'm wasn't and do you know why? Because I KNOW that I will definitely be visiting Ragdale Hall again – that's a PROMISE!!!
The thing about Ragdale Hall is that it has so much to offer it can provide a totally different experience for every visitor. If you want high energy workouts then you can book yourself into any of the aerobics and aqua classes available. If you just want to be pampered then there are a number of  treatments available. If you just want to escape from the world then there are any number of rooms equipped to cocoon you and protect you from everything. Visit for an evening, a day or a whole weekend, the choices are endless . . .
DISCLAIMER: My Mum and I were given an Experience Day at Ragdale Hall for the purpose of this review. All words and opinions are my own and may not be copied without my permission.