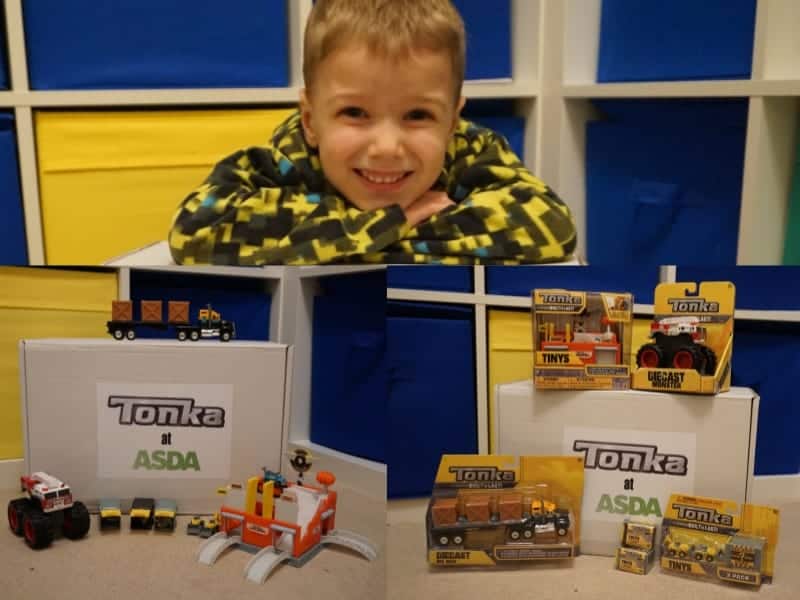 New Tonka range comes to Asda
#ad
Whenever I am looking to buy toys for the children or when they get money for birthdays we always head to Asda, it's our 'go-to' shop because they have really good choice at very competitive prices. The most recent addition is the new Tonka toy range in selected Asda stores with prices from £1.99 to £9.99. The range isn't currently available online but 'watch this space' . . .
Over half term Albie was sent a special surprise box of Tonka toys which he was very excited about. Included within the box were:
Tonka Diecast Big Rigs – Flatbed Crate Truck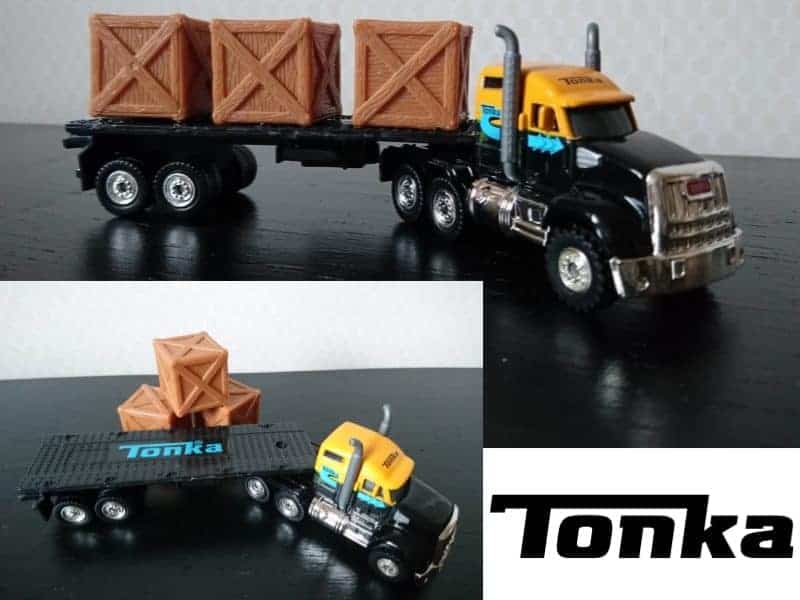 Albie was very excited by the Big Rigs Crate Truck because last year we had a fun day out at TruckFest in Peterborough which he loved. Albie has always been the 'transport fan' whether it be cars, trucks, buses, trains or helicopters so Tonka is the perfect brand for him. The Big Rigs are extremely lifelike and very robust, I love Albie to bits but he isn't the most delicate flower bless him, he is very heavy handed with his toys so he puts them through the ringer. I was watching him play with the Big Rig on the rug the other night and told him he would be better playing on the hard floor otherwise the flatbed would come apart from the truck but it didn't, it stayed attached across the bumpy terrain of the rug which impressed me very much – until I saw Albie's smug smile!!
The Flatbed Crate truck comes with three crates which can be removed from the truck for more realistic game play.
Tonka Diecast Monster Truck – Extreme Extinguisher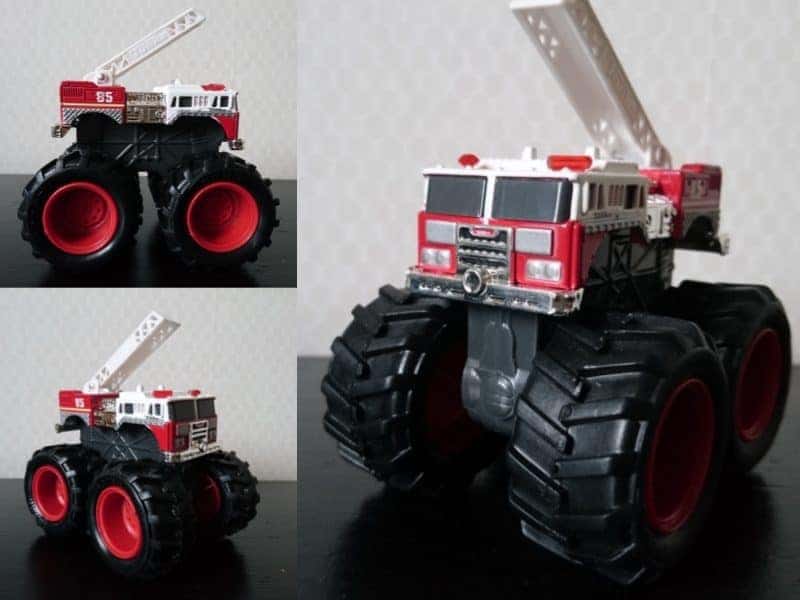 Now this is something you don't see every day, a Monster Truck Fire Engine, wouldn't that be cool?! The monster trucks were the favourite part of our day at TruckFest and Albie even said to me, "this is like SlingShot Mummy isn't it?" The Monster Truck metal diecast collection is built to last and has taken it's chances many times down the stairs and the sloping section of wall at the side of our stairs (who would have boys?) and thankfully both the walls and the truck have withstood the crash landings.
The Monster Truck range covers all construction, emergency and urban vehicle styles and with those big rubber wheels you'd better not be leaving your big sister's picnic set out or it will get crushed.
Tonka Tinys Mini Playset – Tune Up Garage Playset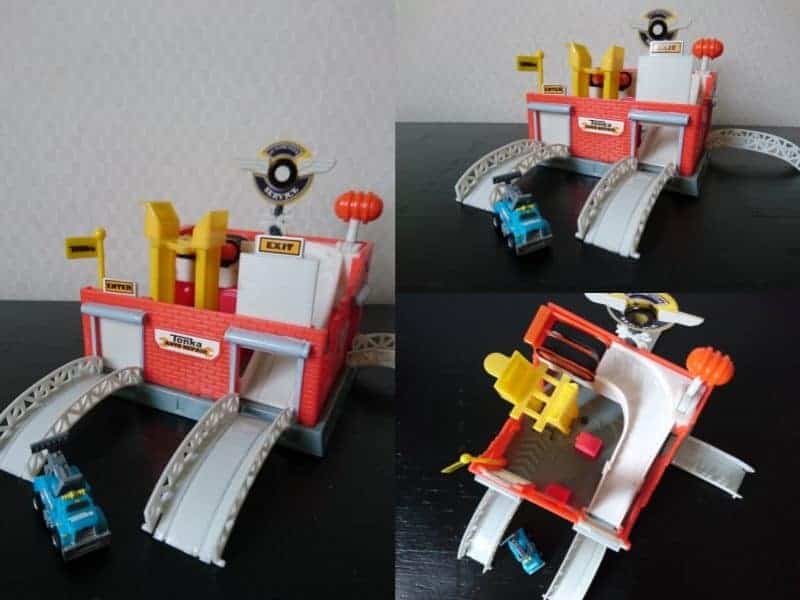 This is the set that has surprised me the most because I have even found Lillie and Ollie playing with it on a couple of occasions and they are not into cars at all. I think it's the 'tiny' aspect of it, children love mini things don't they.
Tune Up Garage comes with one Tonka Tinys vehicle and features:
working vehicle lift
conveyor belt
three bridges
rotating garage sign
lift up garage doors
There are two other mini playsets currently available which can be connected to each other via the bridges to expand your mini world. These are brilliant sets for firing up their imagination and getting them away from screens.
Tonka Tinys Three Pack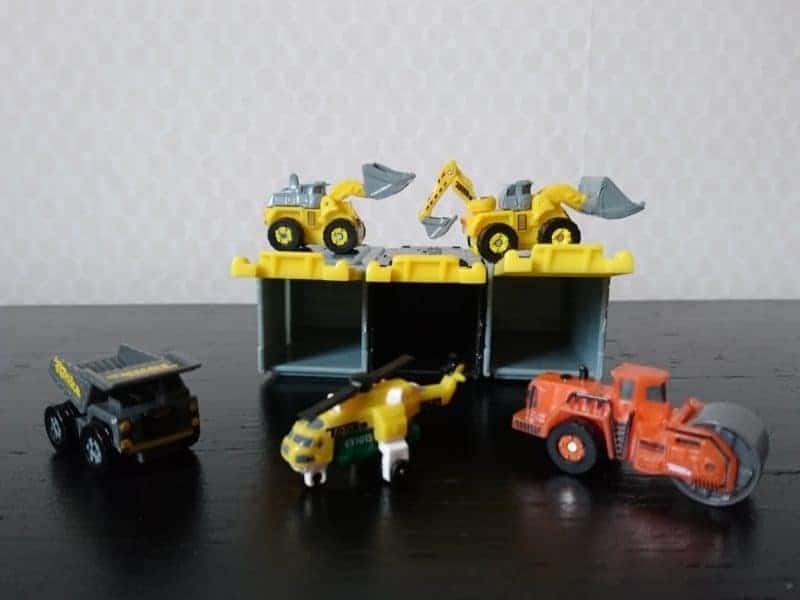 The Tinys three packs come with two vehicles on display and one which is a surprise. They are available in construction, urban and emergency vehicles. Albie received a construction set which had two different styles of diggers and a heavy roller. The vehicles can then be stored in their mini garages which can be connected together too.
Tonka Tinys Blind Garages
The ultimate pocket money toy for mini transportation fans. There are lots to choose from and are all detailed perfectly into palm-sized toys for small scale adventures.
Our thoughts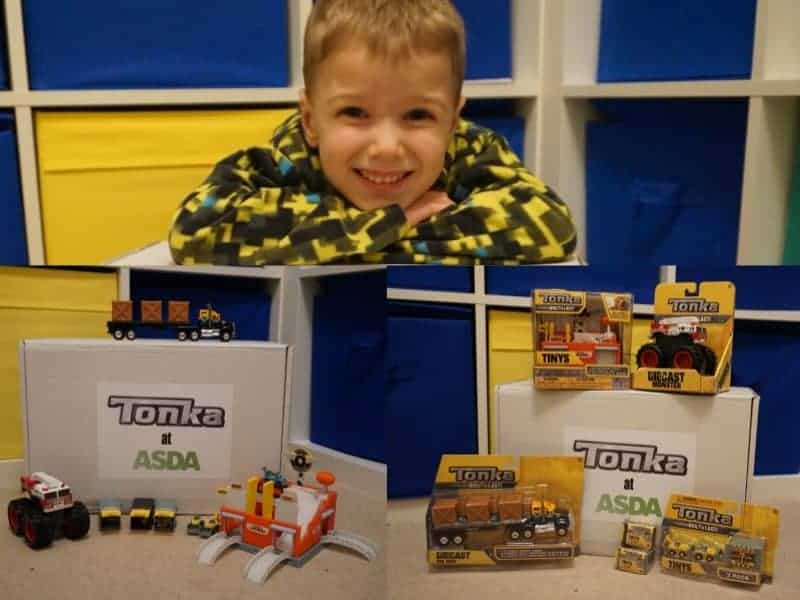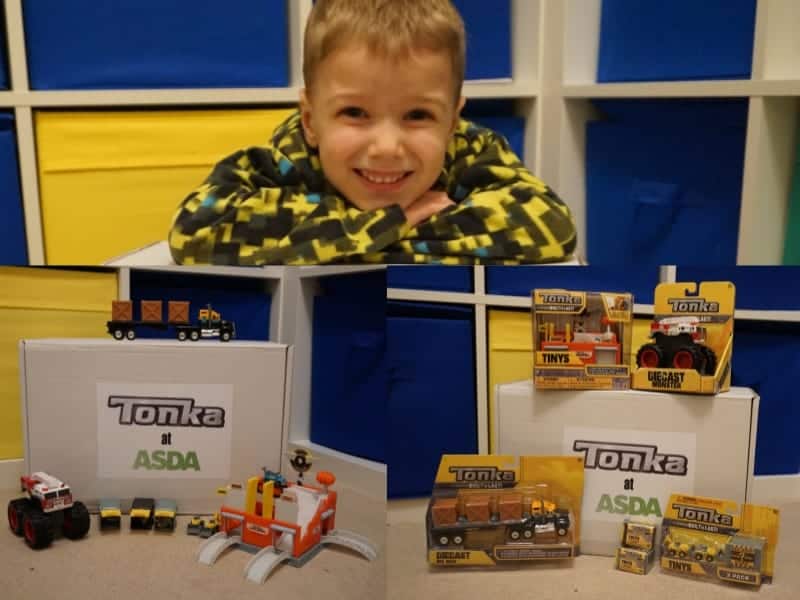 I always knew these were going to be a big hit with Albie, he would spend every spare penny he could on buying a new fleet of toy cars, trains and trucks. Apparently there is no such thing as too many. It has been interesting to watch him (and Lillie and Ollie) playing with the Tonka Toys, I thought the Tinys would have been Albie's favourite but as I mentioned above, these seem to have been taken over by Lillie and Ollie. Albie is at his happiest when playing with the Monster Truck and Big Rigs, it has even prompted him to ask if we are going to TruckFest again this year – so it looks like we are!
From a parents point of view, it's nice to have a toy that they can really play with and that doesn't break the bank (or take up heaps of space). Albie will often take his trucks out with him in the car so that they can go an adventure too, they are the perfect size to pop into his day sack because you never know when you might need some emergency Tonka time.
About Tonka
Tonka started out under the name of Mound Metalcraft in Minnesota in 1947, in November 1955 they changed to Tonka Toys which comes from the Dakota Sioux word "Tanka" meaning 'great' or 'big'.
Tonka has been building toys meant to last for more than 70 years and still remain the kings of the sandbox because of their reputation. Toys are meant to be played with, they shouldn't break because a child gets a little too rough and Tonka even went so far as to prove how tough they are by getting an elephant to stand on one of their cars way back in the 70's.
DISCLAIMER: We were sent the above toys for the purpose of this post. All words, images and opinions are my own and may not be copied without my permission. I have not been instructed what to write.